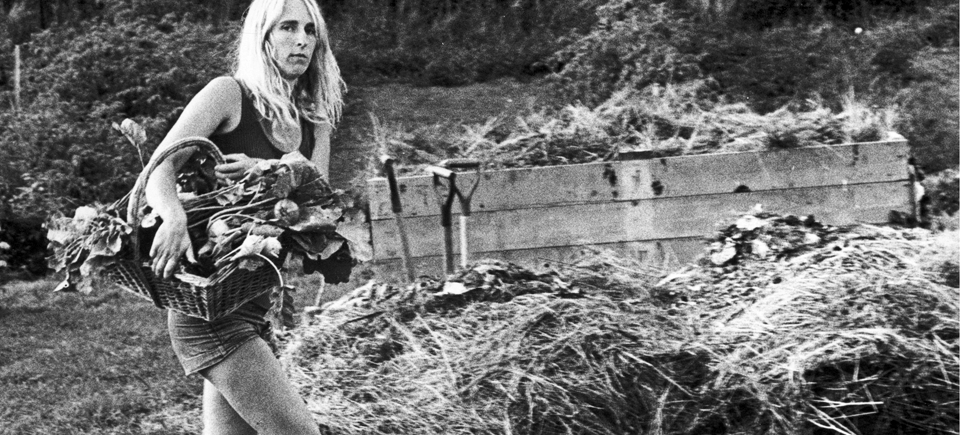 The Wellness Craze: Everything Old Is New Again
"Self-Care" and "Wellness" are two of the biggest buzzwords of the past decade. Entire industries have popped up around our need to cleanse, detoxify, meditate, be mindful, eat clean, and so much more. These aren't new concepts; in fact, they're excellent examples of how everything old is new again. The main difference now is the overt attempt to monetize the trend.
But a look back through our archives will show you that the quest for a healthy mind, body, and soul has been around for a while. These 5 films, which span from the 1970s to the 1990s, each look at a different aspect of wellness and self-care.
So, take a little time for yourself and watch them. You deserve it.
The New Alchemists
This short doc from the early 1970s takes us to a self-sufficient farm near Cape Cod run by a group called, you guessed it, The New Alchemists. Long before wellness and self-care went mainstream, the hippie generation was all over the concept. Shunning consumer culture, they created a farm that relied solely on natural resources and provided them with the good, nutritious food they needed to survive. But it's not just the farm that plays into the concept – the idea they held that everything was connected and going through the daily routine of maintaining the farm allowed them to practice mindfulness, one of the keys to happiness, when it comes to wellness.
The New Alchemists, Dorothy Todd Henaut, provided by the National Film Board of Canada
My Urban Garden
No need to roam the expensive aisles of the organic section if you've got the goods like Halifax gardener, Carol Bowlby. By considering all the elements and how they work together, she was able to transform a small backyard into a wealth of produce. The urban garden is not a myth – and Bowlby proves it with her sage advice, and insightful knowledge. Listen to this woman, and you can turn any space into your own personal bounty.
My Urban Garden, Polly Bennell, provided by the National Film Board of Canada
Indigenous Plant Diva
Like Carol Bowlby, Cease Wyss also had some mad skills when it comes to urban plants. Her specialty, however, is in identifying the plants that hold healing properties. Follow this woman through the streets of downtown Vancouver and you'll wonder why you'd ever need a pharmacy again. This is a woman who exudes self-care and wellness, and this film captures the special moments in which she passes down her secrets to her daughter.
Indigenous Plant Diva, Kamala Todd, provided by the National Film Board of Canada
Age Is no Barrier
I am a 46-year-old woman who spent two days preparing a holiday meal and then had to rest for two days afterwards. This film thoroughly shamed me. Featuring an awesome cast of 60 and 70-year-old men and women, it proves that age really is no barrier, even when it comes to physical activity. I mean, this is a group of people who really know how to take care of themselves. As the coach (?) said to them, "We should go out fighting, not falling asleep in front of the TV." (Again, shamed.)
Age Is No Barrier, Francis Damberger, provided by the National Film Board of Canada
Overdose
One of the defining issues of our times – of all times, I guess – is how we're raising our children. We've got everything going on, from free-range to helicopter parenting and back again. But one thing that's abundantly clear is that we're expecting more and more from our kids these days. Many of them are over-scheduled, over-stimulated, and just plain tired. When do they get to be kids? Wellness and self-care isn't just for adults.
Overdose, Claude Cloutier, provided by the National Film Board of Canada