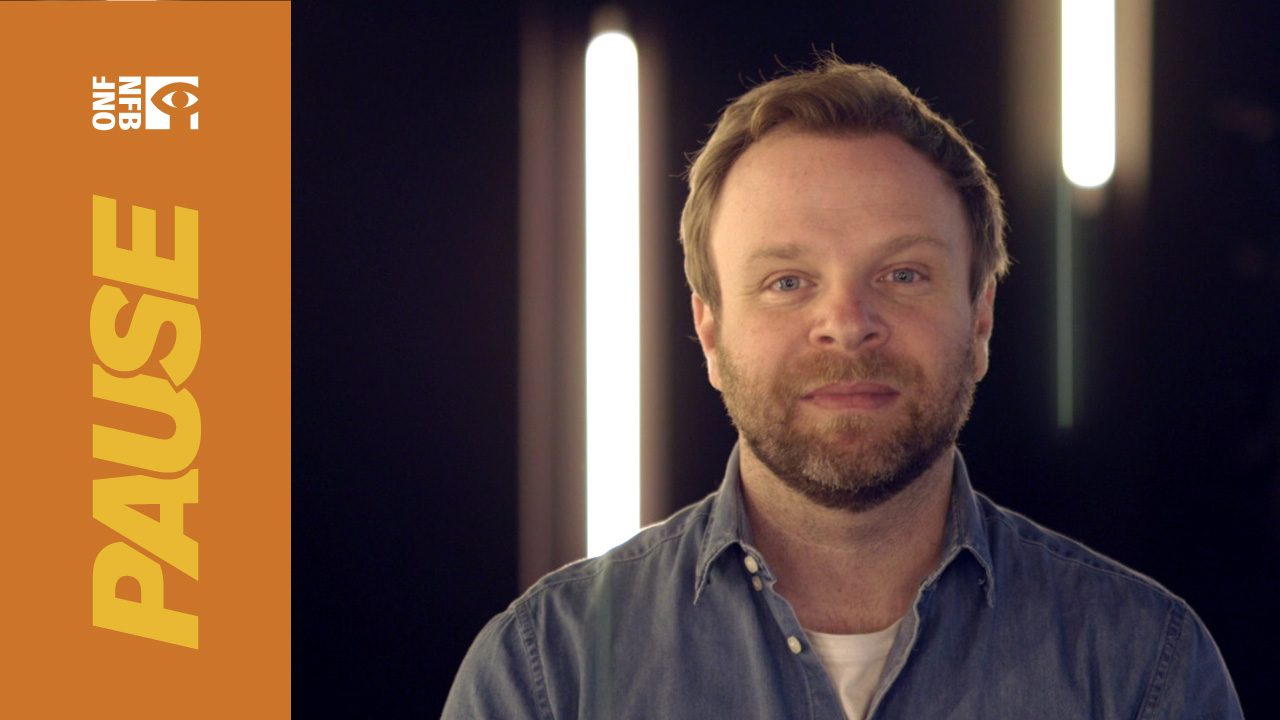 NFB Pause with Michel Huneault
Between February and July 2017, photographer and visual artist Michel Huneault spent 16 days at the Canada-U.S. border, specifically on Roxham Road, the most frequently used irregular border crossing between the two countries.
During this time, he witnessed 180 crossing attempts by asylum seekers from 20 different countries. Out of this experience was born a virtual reality project.
A looking glass into the world's conflicts
With all the asylum seekers trying to cross the boarder, Roxham Road has become "a microcosm of the world's conflicts and crises." Huneault exposes this reality with restraint and respect; the idea is to show how a crossing takes place and stimulate discussion on the migrant issue. To preserve the subjects' privacy, screen silhouettes were covered with various fabrics. These were photographed by the creator during the 2015 migrant crisis in Europe.
Audio and photography are the two primary media used in Roxham. Both sombre and minimalist, the virtual reality work gives viewers a highly engaging sense of being drawn in and immersed. The voices, ambient sounds, and fabric-covered silhouettes facilitate the discovery of an inter-subjective reality in which one can identify with RCMP officers and asylum seekers alike.
Once an official border crossing, Roxham is otherwise unremarkable – an anonymous road, a white obelisk, and a lamp post with surveillance cameras. On these few metres of road, the fates of these people play out – will they be forced to return to their countries of origin or be allowed to stay in Canada. A deeply moving experience that should not be missed.