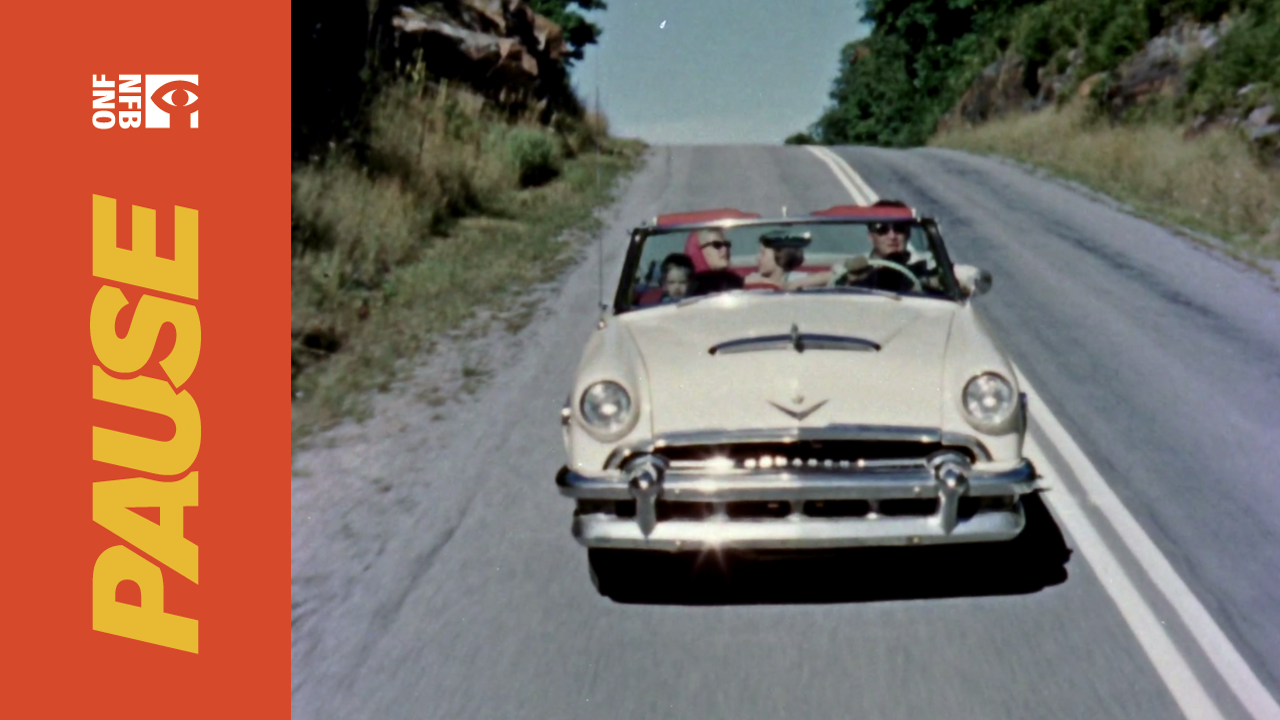 Camping in the summertime is a rite of passage. Or at least it should be. Some of my greatest childhood memories come from camping trips we used to take across Canada and the US as a family. And now, with the news that entry into Canada's national parks will remain free for those under 17, there's really no excuse.
Whether you like drive-up camping, canoe camping, glamping, or staying in a cottage, Canada has so much to offer in terms of the great outdoors. Over 450,000 square kilometres, to be exact. Within that, you'll find mountains, lakes, oceans, woods, wildlife and so much more.
These 5 films explore different parts of the country, and different ways to enjoy them.
Pukaskwa National Park
Checking into Pukaskwa National Park means you're about to enter 700 square miles of untouched wilderness. Who better to explore this beautiful terrain with than the one and only Bill Mason?
The landscape of the park was formed over 10,000 years ago by glaciers, as they broke apart and away, leaving traces of their existence on the scratch-covered rocks lining the beaches. This film, though only 17 minutes long, gives you a great overview of everything you'll find in the park, from the old-growth forests to the 300 miles of open water.
The incredible thing about Pukaskwa is the variety of life you'll find in a relatively small area. There's both desert and arctic vegetation – neither realizing they each belong far, far away. And the park has something for everyone, as Mason is eager to point out. From quiet forests to beautiful waterfalls, from white water rivers to death-defying suspension bridges, it's the perfect place to pitch your tent and enjoy nature's bounty.
But perhaps the most important take-away from this film is something Mason says about the park, that to really appreciate it, we all need to slow down, and open our eyes. Good life tip in general, don't you think?
Pukaskwa National Park, Bill Mason, provided by the National Film Board of Canada
Quiet Racket
Summer is a great time to get out of the city and head to the country. I've long said it's one of the cheapest vacations around. When my kids were really young, we used to camp. Now I'm old and crotchety, so we rent a cottage instead. But the goal is always the same, escape the noise of the city to enjoy the peace and quiet of the country.
In this short from Gerald Potterton, our young hero probably had the same goal. After the constant barrage of urban noises – from construction to wailing infants – he decides its time to pack up and head for the hills. Literally.
Unfortunately for him, he finds it difficult to find the perfect spot to set up his tent. His first spot becomes wildly over-populated. The problem with a great idea is that you're often not the only one to have it. And even when he finds a quieter spot, he still can't escape the noise. Turns out nature does not equal quiet.
The Quiet Racket, Gerald Potterton, provided by the National Film Board of Canada
Fundy Holiday
So you want to get away, maybe sneak in some camping, but you're looking for something in between the quiet oasis of Pukaskwa and the noisy beaches of The Quiet Racket. Fundy National Park might be just the place for you!
Described as a sanctuary by the sea, this park features spectacular views of hills and water. It's a different kind of cottage country, reminiscent of the communities in Upstate New York or Cape Cod. It offers a little something for everyone, whether you're looking for the quiet calm of nature, or a place to swim and get active.
From tennis courts to swimming pools, from hiking trails to the sea, the Bay of Fundy is the place to be. It caters to families, whether you've chosen the cottage life with all its conveniences, or the camp grounds, with their wooded surroundings and close proximity to wildlife.
The incredible thing is that even though this film was made in 1951, it still strikes me as the perfect holiday getaway. Minus the bathing suit fashions.
Fundy Holiday, , provided by the National Film Board of Canada
Van's Camp
This film was created as part of the West TV series, which consisted of 13 shows produced by John N. Smith and Cynthia Scott. It's meant to be an inside look at a northern Saskatchewan fishing camp, but it's oh-so-much more than that.
Van's Camp is known as the "best freshwater fishing in the world," and is run by none other than Van Bliss. People come from all over North America to fish and bond, men mostly. It's a fascinating look at the male ritual fishing trip, and a unique opportunity to get an inside peek at that world.
My husband is one of those guys who likes to go off fishing with the boys. I had always assumed it was more about bonding and male company than actually being out in the woods, camping and catching fish. Turns out, I'm only half-right. For some, it really is just about the fish. The bigger the better. I guess some stereotypes are true.
Van is an interesting fellow, caught in a difficult spot. He lives on the edge between two cultures – the white, privileged men who can afford to fly into the remote camp and fish for a week, and the Indigenous guides who live off the land and must cater to these men during their stay. Much of the film's meat lies in how he handles this dichotomy.
Van's Camp, Les Rose & Donald Brittain, provided by the National Film Board of Canada
Blackfly
How could we publish a post about summer, camping, and the Canadian wilderness without including this classic?
This film is for anyone who has spent time in the great outdoors during early summer, especially in Ontario. Those blackflies will get you every time, and make it look like a murder scene. And if that's not enough to feel truly Canadian, having this song stuck as an earworm for the next week should do it.
Blackfly, Christopher Hinton, provided by the National Film Board of Canada