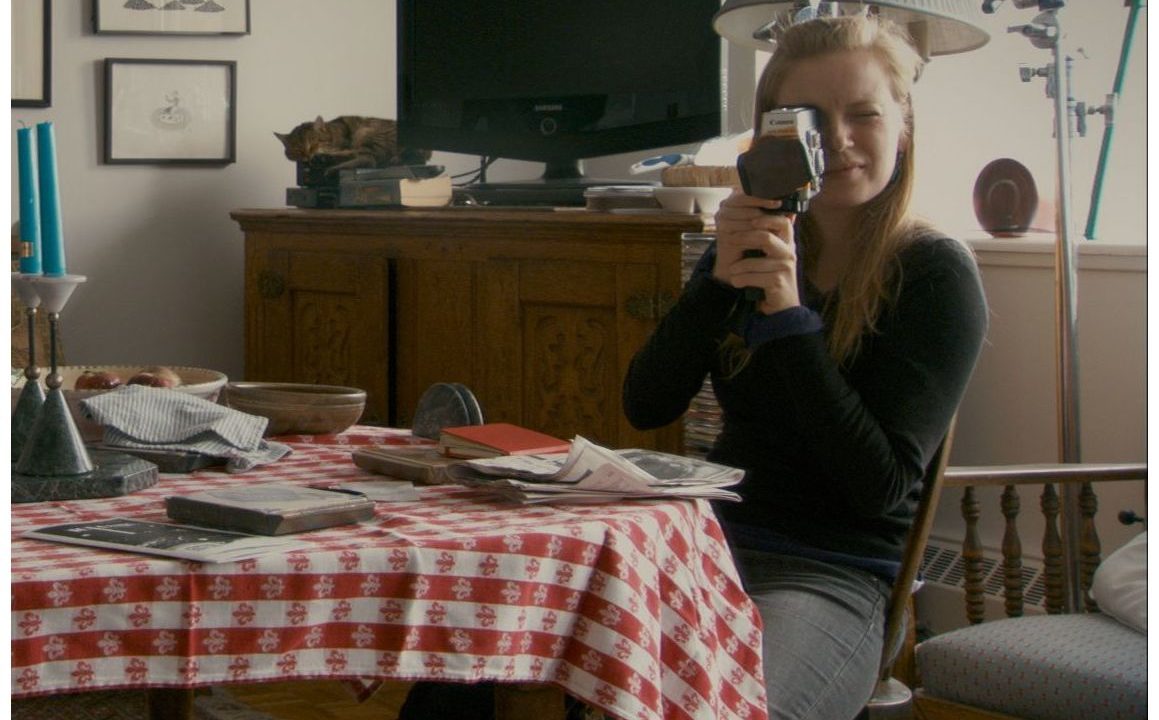 All in the Family: 5 Films on Family Dynamics
Family relationships are some of the most complex and difficult relationships we'll navigate in our lives. It only makes sense – there is so much more at stake when it comes to family dynamics. You can't just cut ties with someone. Blood is blood. And even if you do just walk away, that affects you, too.
Some of us come from close families, some of us don't. Some of us grow up never knowing who our family is. But the one thing we all have in common is that our experience with family shapes who we are to a large degree.
In looking over the films included in this post, I have to say it's a great selection of films. They each touch on this topic in a different way, and each film is highly enjoyable in its own unique way. Enjoy.
Unveiled: The Mother Daughter Relationship
Sometimes, I think of a topic I want to write about and then go and find the films that fit the theme. Other times, I watch a film and think, I must write about this movie. This was an "other time."
Unveiled is a feature documentary that has the balls to take a close look at three sets of mother/daughter relationships. These are relationships that are already complex and emotionally-loaded, so just imagine what happens when you throw in a wedding. That's right, it's about three sets of mothers and daughters preparing for the big day.
It is bold. It is funny. It is cringe-inducing. There were scenes I had to watch from behind my hand, fingers spread horror-movie style because I couldn't believe what I was seeing unfold.
And then I picked up the phone, called my mother, and told her I loved her.
You want to talk about family dynamics? Let's start right here.
Unveiled: The Mother Daughter Relationship, Maureen Judge, provided by the National Film Board of Canada
Let the Daylight into the Swamp
This is a fascinating film about family dynamics and well worth watching, despite the unfortunate title. It's about the filmmaker's search for answers about his grandparents, who separated in the early 1900s and relinquished custody of their children. As in, the filmmaker's father and his siblings.
The film is labeled as experimental, and it is in form, but it still has a strong, clear narrative. It's in no way abstract. Using both fiction and documentary, Jeffrey St. Jules tries to piece together his family's history.
It was interesting to me how affected St. Jules is by events in his grandparents' past. Affected to the degree that he made a film about it and interviewed others about what it was like to give up their children. I know so little about my grandparents, all of whom are long-deceased. Yet here's a man whose grandparents' past is a profound part of who he is.
I loved this film. When looking for titles to round out this post, I came upon this one and instantly remembered how moved I was the first time I'd seen it. When I watched it again, it didn't disappoint. Highly recommend.
Let the Daylight into the Swamp, Jeffrey St. Jules, provided by the National Film Board of Canada
Stories We Tell
I have written about this film before, and it's no secret that I think it's an absolute masterpiece. Sarah Polley created such powerful, engaging story world that it was easy to get lost in it. It was so beautifully constructed that the moment it was over, I wanted to start again from the beginning. The only comparison that comes readily to mind is John Irving's A Prayer for Owen Meany. You finish that book and you go, "Holy cow." Then you turn back to page one and start again.
Once again, this is a film about trying to uncover hidden truths from the past. Polley goes on a quest to learn more about her mother and her family history. Throughout the process, we meet all the members of her family, as well as close friends and even strangers. We get to know them and hear their stories.
If you still haven't seen this film, watch it now. It's like a masterclass in family dynamics.
Stories We Tell, Sarah Polley, provided by the National Film Board of Canada
Canada Vignette: Stunt Family
This seems like a good place to lighten the mood a little and throw in this 3-minute short about a family of stunt drivers.
The Fourniers are a French-Canadian family of 12 who all work in the film and television industry as stunt people. By accident. They were discovered by filmmaker Gilles Carle while engaging in one of their ritual smash 'em up derbies and the rest is history.
A family of stunt drivers. Think about it. There's got to be real trust between siblings and parents to get into a car knowing the person behind the wheel is about to intentionally crash it. But this film is worth seeing even if we put the family dynamics aspect aside, just to watch the Father Fournier crash his car… with a cigarette dangling from his lip.
Canada Vignettes: Stunt Family, Lois Siegel, provided by the National Film Board of Canada
Nobody Waved Goodbye
This classic from 1967 tells the story of a suburban kid who rebelled against his parents, and all their middle-class conventions. First intended as a short documentary on juvenile delinquents, filmmaker Don Owen decided to up the ante and shoot it as a feature film.
The film was unscripted and completely improvised, and turned out to be a huge success, winning over audiences and critics in the US, though it took a long time for Canadian audiences to warm to the film. Not bad for something that was shot in three weeks.
Rather than exploring family dynamics, this film is more about the lack of them; what happens when someone feels isolated and apart. Young Peter comes from a typical, middle-class family with two parents and a sister. He acknowledges that they have all they need and are comfortable, but he's not comfortable. His urge to rebel supersedes everything else, denying him the family relationships that are meant to support him.
Nobody Waved Good-bye, Don Owen, provided by the National Film Board of Canada