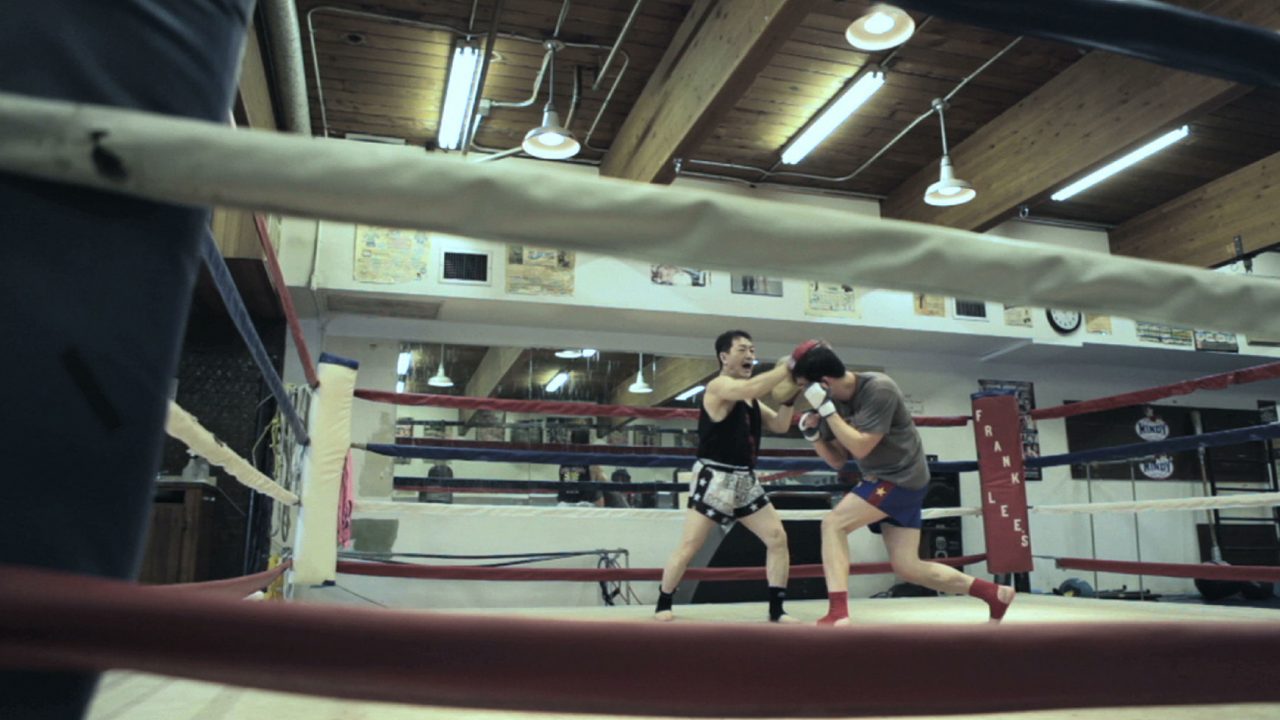 Explore the World of Martial Arts
I would bet that just about everybody reading this has done, or knows someone who's done, some form of martial arts. People come to it for a variety of reasons, but it's a practice that has become so commonplace that martial arts schools are ubiquitous across the country.
This wasn't always the case.
It's fascinating, through the progression of these films, to see how martial arts have become so engrained in our society. It went from being under the radar to one of the most popular activities for kids. I know this because my own kids have gone through Taekwando and Kung Fu.
So if you've ever wondered what Kung Fu really means, or how hard it is to train to be a black belt, or maybe you just enjoy watching the grace and poetry of such a disciplined art, sit down and enjoy these 5 films.
Judo – Jinks
Filmed in 1954 Hull, Quebec, this short doc – part of the On the Spot series – takes a quick dive into the history behind Judo, one of the more popular martial arts. Unlike Judoka (see below), it's full of white faces. Grit your teeth through the first minute. Trust me.
The doc takes us inside a Judo Club, where we watch a class in action while host Fed Davis interviews the instructor, Bernard Gauthier. Turns out Judo means the way of gentleness. You'd never guess it from watching these guys. But the interesting thing is that they're trained to protect each other while sparring to avoid injury. They throw onto the back, not the neck. The whole thing is pretty impressive.
And wait until you see these guys going from downward dog into cobra, on their fingertips.
Judo – Jinks, Bernard Devlin, provided by the National Film Board of Canada
Judoka
Honestly? I was exhausted by this film before the credits even came up. Look closely, people. They're running. Outside. WITHOUT SHOES.
This film amazed me on so many levels. First of all, it's beautifully shot so it's a joy to watch. It's about Doug Rogers, a young Canadian athlete who excelled in Judo at a time when only a handful of westerners were giving the Japanese a run for their money in the sport.
Shot in 1965, it shows Rogers going through intensive training (see above: WITHOUT SHOES) while also showing his life in Japan. It's quite different than it would've been in Canada. His mother wanted him to play piano, while his father expected him to be a professional in a suit. Well, he did end up a professional – competing at the Tokyo Olympics and the Pan-American games.
Despite Judo being a combative sport, this is an incredibly poetic film.
Judoka, Josef Reeve, provided by the National Film Board of Canada
Spirit of the Kata
I loved this movie. I've been working with the Board for 10 years and I'd never seen this before and wow! What a treat it was.
Filmed in 1985, this short doc (only 27 minutes!) introduces us to 5 women, all of whom are black belts in Karate. Each woman tells us what they brought to the table, and what they've gained from practicing Karate.
I tend to think that people come to martial arts with some spiritual or philosophical consideration. These women seem to be on the same page. They speak of discipline and self-confidence, and throw out lines like, "Black belt isn't the end. Black belt is where you start your learning." It reminded me of the instructor in Judoka, who said, "If you're training 3 hours a day and winning championships, you should be training 6 hours a day."
Discovering that you can achieve, and in fact surpass, your goals is a life-changing realization. These women have taken the lessons they learned in the dojo onto the street and into the boardroom, facing down male peers with confidence. As one woman put it, Karate changed her position from reactive to in control.
Spirit of the Kata, Sharon McGowan, provided by the National Film Board of Canada
Legend of a Warrior
If we're going to get technical, the term Kung Fu refers to the learning of anything that requires patience, energy, and time to complete. Not necessarily martial arts. In fact, it's only recently that the Chinese have used the term in relation to martial arts inside the community.
You'd think that anyone who practices Kung Fu would have these qualities, and that they'd be indicative of overall character. But in fact, this film demonstrates that they're not. At least, not when it comes to family relationships.
In this feature documentary, mixed-race filmmaker Corey Lee leaves behind his own family to spend time with his estranged Chinese father, renowned martial arts champion, Frank Lee. Apparently, despite being a Grand Master of White Crane Kung Fu, Frank did not have the patience, energy, or time to raise his son. But now that Corey has his own sons, he's recognizing the value of familial bonds.
Attempting to bridge the gap and encourage his own kids to hold on to their ¼ Chinese heritage, Corey decides to meet his father on his own grounds. He heads to his gym in Edmonton so that Lee Senior can train him and have him compete with his own proteges. There's a lot to unpack here, but while you're doing it, you get to watch some excellent Kung Fu.
Legend of a Warrior , Corey Lee, provided by the National Film Board of Canada
Kung Fu Elliot
If you're looking for something a little more… out of the box?.. check out this feature-length doc that follows 2 years in the life of Elliot "White Lightning" Scott. His goal? To become Canada's first martial arts action hero with his very own low-budget Karate flick.
It's one of those truth-is-stranger-than-fiction deals, as we meet Scott's partner, Linda, all of his wacky friends and family. Everyone's rooting for him, and while it's really funny to watch, it's also a pretty deep look at the lies we tell ourselves.
The film is not available for free streaming, but it's only a few bucks to rent. It's definitely different.