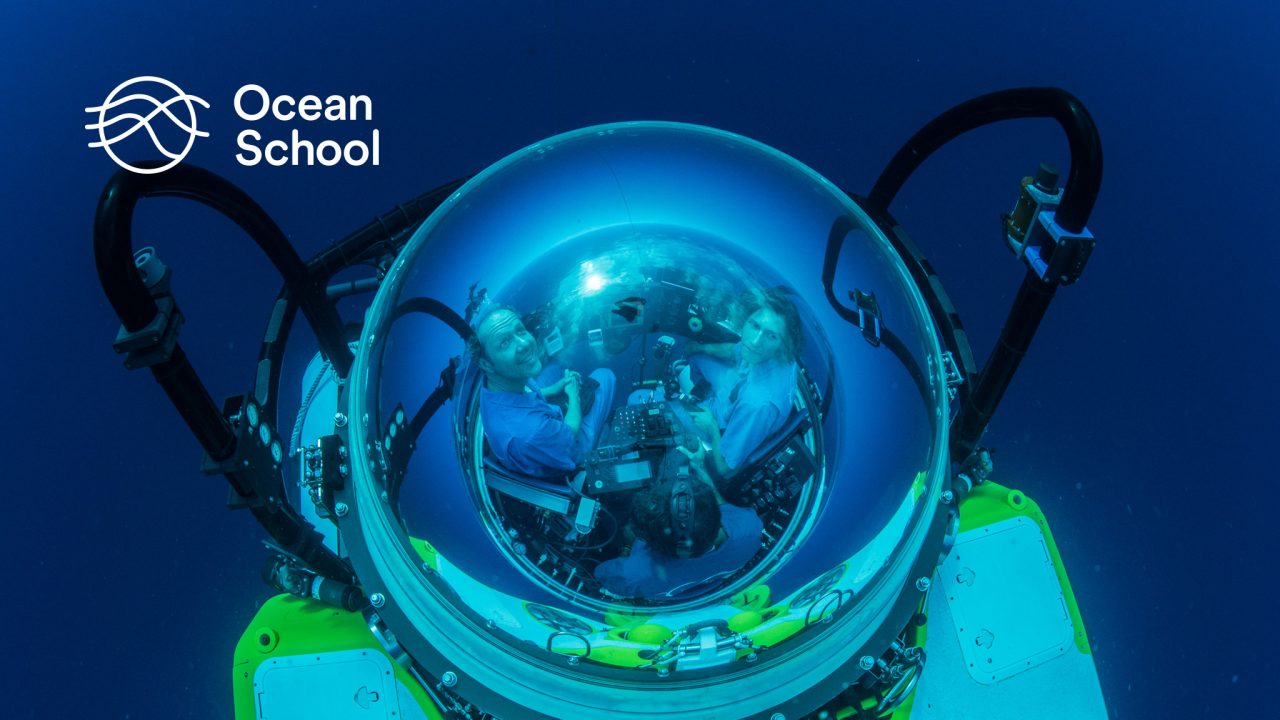 Ocean School : An Underwater Classroom
The field of education is constantly evolving. People of a certain age will remember those welcome moments when their teachers would roll into class with the audio-visual cart, and the subsequent pleasure of getting to watch a documentary or a film related to the material rather than having to take notes.
Today, projectors, tablets and web content have replaced the old rolling cart, but the pleasure of learning a little differently remains.
The NFB played an important role in those impromptu screenings back in the day, and it's a role that the institution would like to play again through the development of a modernized educational offer that relies on a cutting-edge technological and pedagogical approach. Our all-new educational program: Ocean School. It invites young people on a journey of discovery that makes learning fun through projects that foster the importance of better understanding—and preserving—the ocean.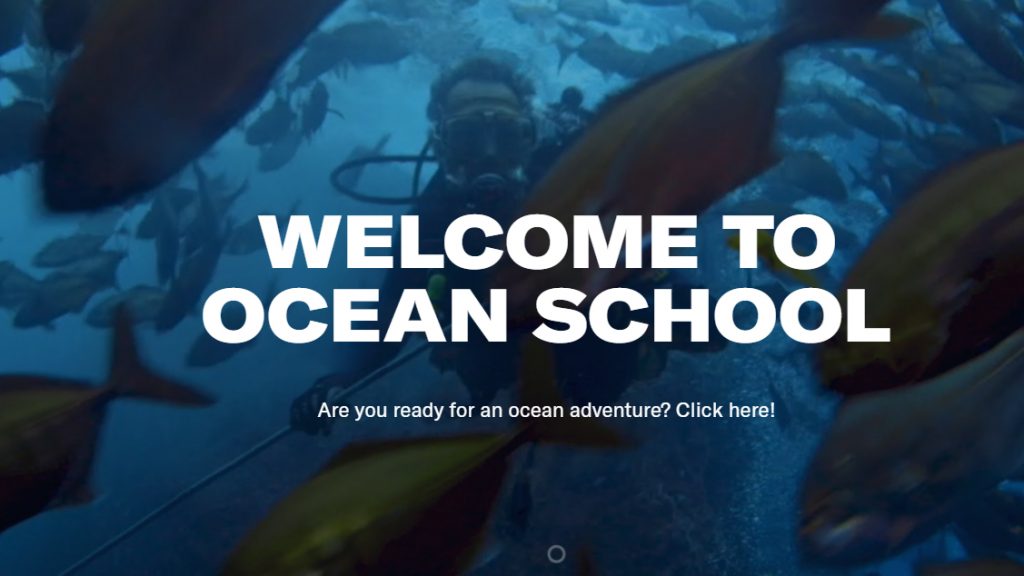 Ocean School is a web platform developed in partnership with Dalhousie University and Ingenium with the help of the Ocean Frontier Institute, the Government of Nova Scotia and Fisheries and Oceans Canada. Thanks to the expertise and good will of these organizations, we've had the chance to develop a rich and unique program that fosters awareness in young people and encourages them to act on their findings.
Learning through inquiry
As human beings, we need to give the world around us meaning. Inquiry-based learning gives students the chance to ask the questions that are on their minds and conduct research to find the answers. The role of the teacher is therefore to supply students with resources that will help them get to the bottom of the issue, and to support and guide them throughout the process.
For the students, it's important to take part in learning activities where they feel engaged and encouraged to discover new things. It's also validating for young students to put their learning into action, both by doing research and by proposing solutions to the problems at hand.
With Ocean School, students are encouraged to explore issues related to the ocean by posing one or several questions. They must then develop a project to solve the problem or make their fellow students aware of it. For instance, when it comes to the issue of trash washing up on shorelines, the students could follow up their research with an organized beach clean-up. This helps them develop their critical thinking, foster their ability to analyse information from various vantage points and become agents of environmental and social change.
A platform with diversified tools
When the class sign-up option is available, teachers and students will be able to experience Ocean School and submit their work to have a chance to win a visit from the production team and create immersive content, in addition to prizes such as a 360-degree video camera and three VR headsets.