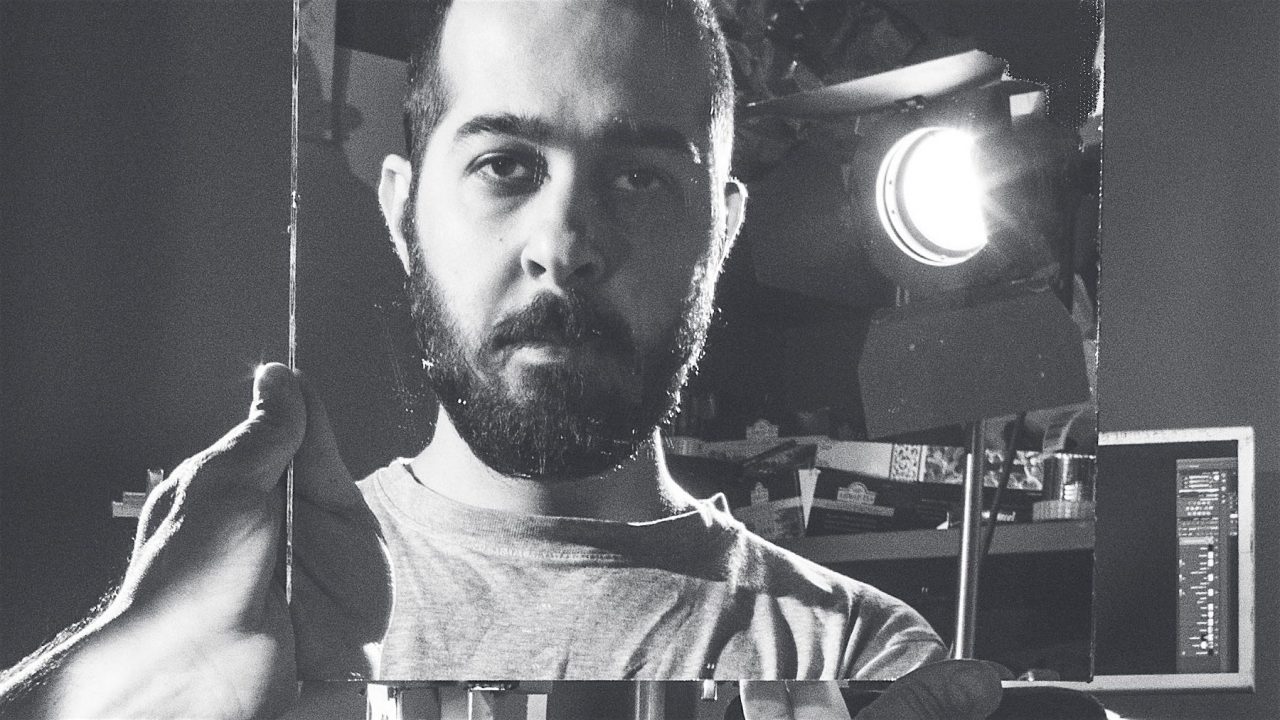 Deyzangeroo: Ehsan Gharib Howls at the Moon
Filmmaker Ehsan Gharib has vivid memories of hearing the percussive beat of the Deyzangeroo ritual as a kid — a potent wave of sound and song that would emanate from the newly established refugee districts in his hometown of Arak in central Iran.
"Something big was happening in their neighbourhood, you could tell," he says. "You could feel the bass of their drumming in the earth beneath your feet."
Displaced by the Iran-Iraq War, thousands of refugees from southern Iran had found sanctuary in Arak, and among them were fishing people from the old port city of Bushehr — home to an unusual moon ritual known as Deyzangeroo. When confronted with the sudden terrifying darkness of a lunar eclipse, the fishermen of ancient Bushehr would appeal to the cosmos with defiant drum-fuelled chanting and dance, a life-affirming group performance intended to ward off evil and chaos — and restore the moon to its rightful place in the night sky.
Deyzangeroo, Ehsan Gharib, provided by the National Film Board of Canada
"The beauty is that it always worked, the moon always returned," says Gharib with a grin. And decades later he is still feeling the beat, still falling under the spell…
With Deyzangeroo, an award-winning short now available online, he infuses the ancient ritual with surprising contemporary resonance, fashioning four minutes of exhilarating handcrafted animation that light up the screen with joyous awe.
"It's about unity, about coming together to face the fear — and that feels completely current for me," he says. "I like the idea that we can act together, that we can do something creative and beautiful in response to all those things that are bigger than ourselves."
"The audience is not always in a super safe place — and I like that"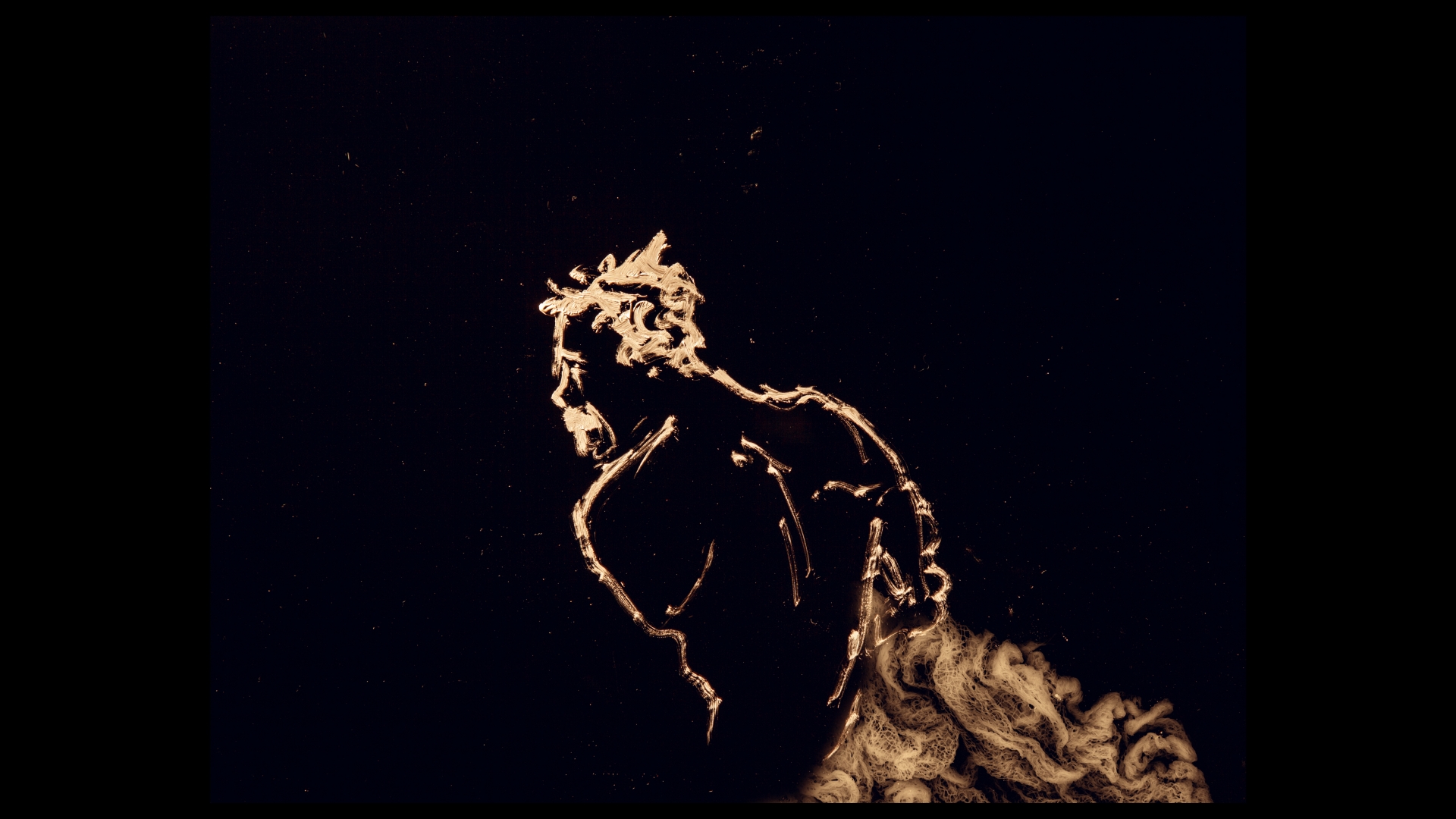 In telling a story that revolves so closely around the uniquely human capacity to make sounds that are musical yet also instinctive, Gharib allowed his creative process to slip free of overly constrictive intellectual constraints.
"At a certain point I realized that the more I planned, the less I liked the results, so I just started experimenting, discovering things along the way. In a way, I made this film with my body and I think that brings a kind of magic to the images. The audience is not always in a super safe place, and I like that. They have to discover as well."
Working largely on his own, he created animation directly under camera, a process already akin to a leap in the dark, using unusual materials like oil paint and broken mirrors. The result is a story that floats within a vast galactic space, punctuated with striking percussive visuals — a quick painterly stroke evoking a handheld lamp or a cheesecloth effect suggesting a fishing net — that bring viewers back to earth with a sense of sharply etched sensory surprise.
Animation as exorcism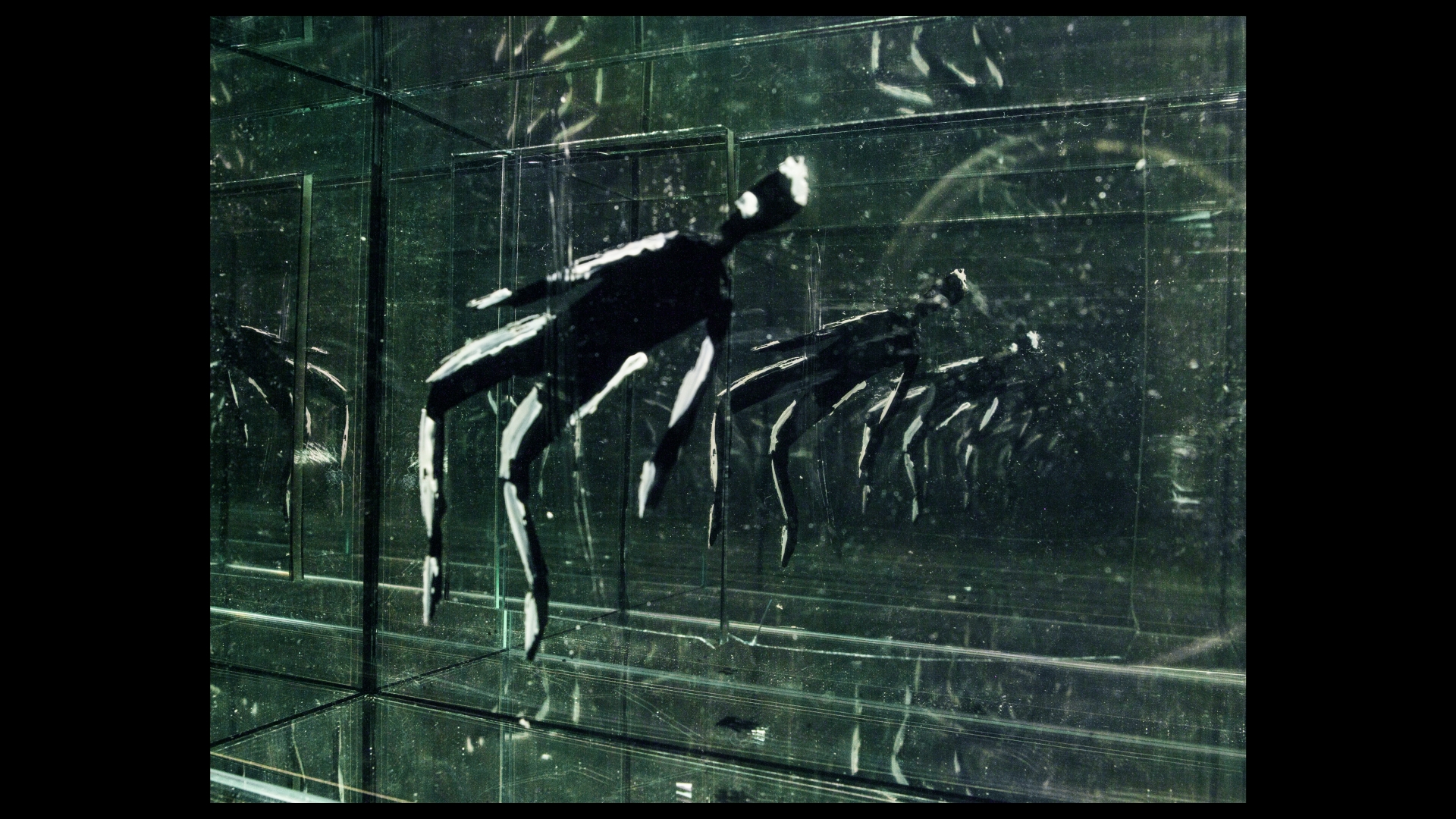 "It's been fascinating to watch how audiences respond to the immediate sensory experience of the film," says producer Maral Mohammadian, commenting on the tangible energy that fills the dark cinema after each screening. "They may not understand it intellectually, but they give in to it with their more primal senses, and that's kind of the point. There's an echo of the practices of those ancient mystics — the idea that we come to terms with the unknown by participating in collective ritual. So the film seems to work as a kind of cinematic exorcism, an outburst that casts out the demons."
Gharib acknowledges the vital support he got throughout the production from Mohammadian, who also has Iranian roots. "We had a beautiful common understanding right from the start. I almost felt that Maral knew the film better than me, so I had full trust in her judgement. That trust helped me to keep exploring, to fly as high as I wanted."
Collaborating with Habib Meftah Boushehri
Gharib's key collaborator on the remarkable soundtrack was the Paris-based jazz musician Habib Meftah Bouchehri, pictured below, a virtuosic Bushehr-born percussionist with a deep knowledge of Persian traditional music. His 2005 album Deyzangero would provide Gharib with a deeper understanding of the ritual and inspire his own creative project.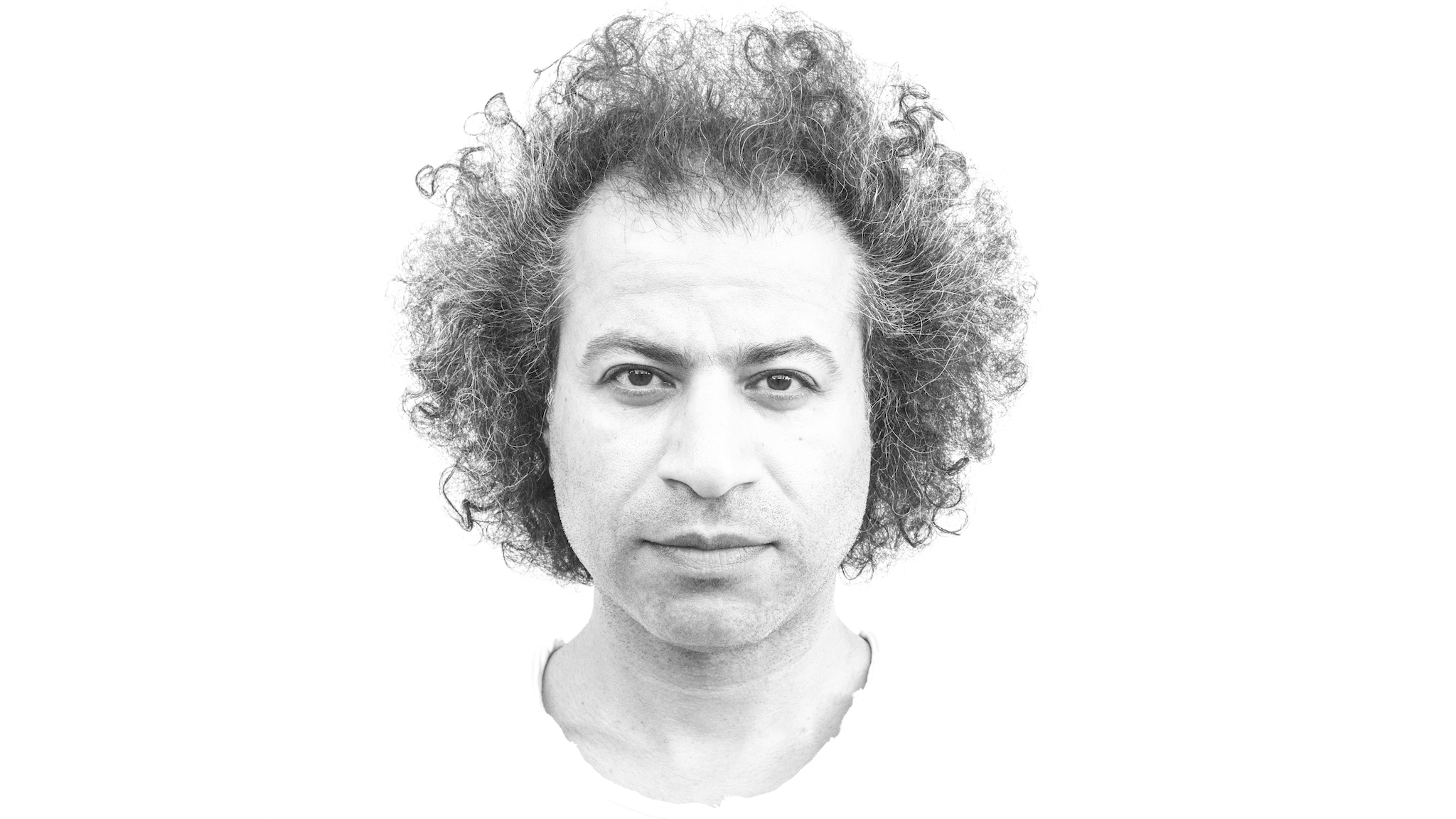 Over the course of one intense week in 2016, Ehsan and his wife Homa Wahabi, who he credits as an essential early partner, worked alongside Bouchehri in his Paris apartment, recording multiple tracks of improvised chanting and percussion. Once they were back in Montreal, sound designer Olivier Calvert combined these recordings with Foley effects — the quiet lap of waves, the rub of wooden oars — to create a rousing and richly descriptive soundscape. "Even with your eyes closed," says Ehsan, "I want the sound to take you somewhere." Below: Sound designer Olivier Calvert at work with Foley artist Lise Wedlock.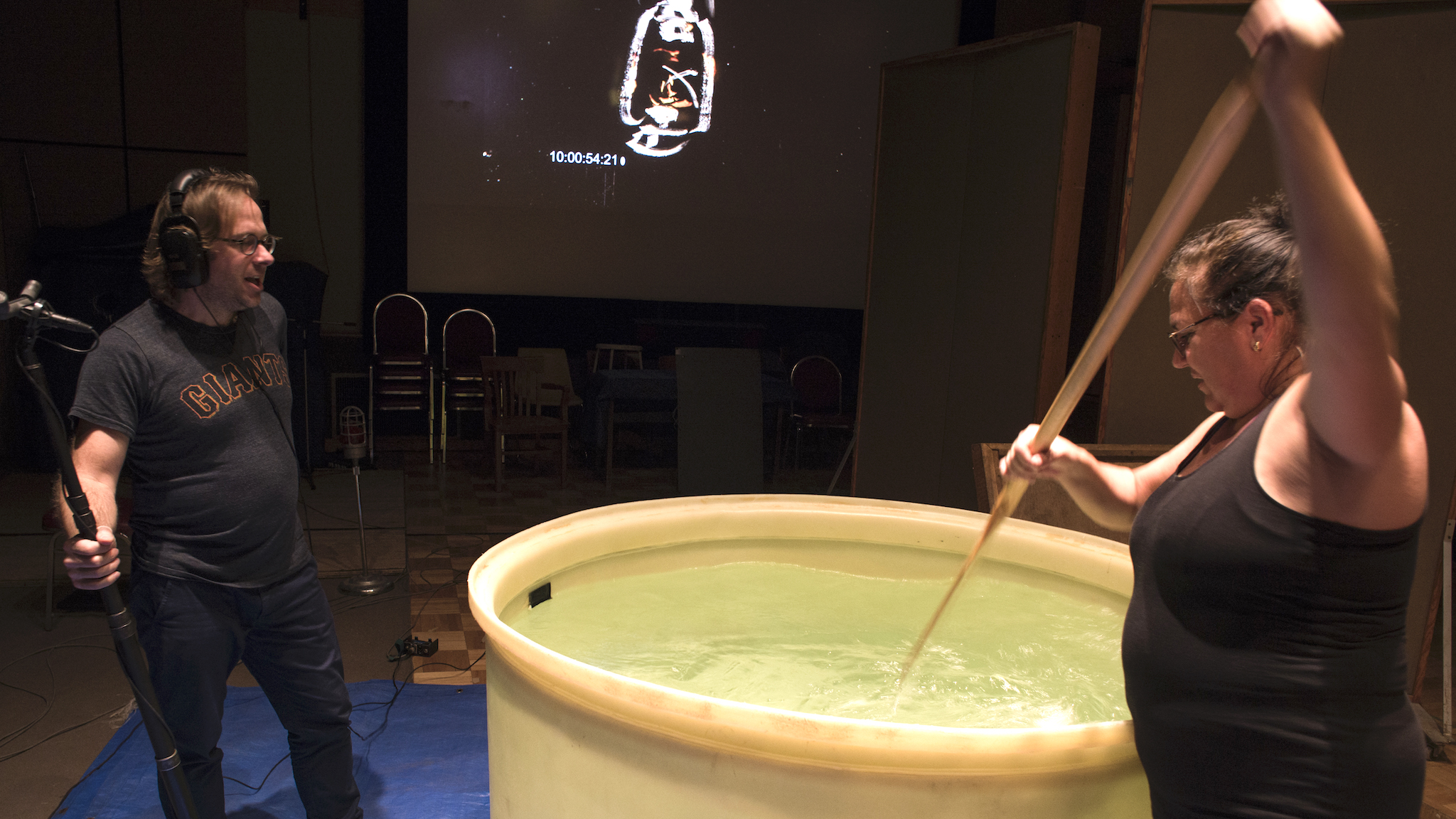 A fresh perspective on Iran
Ehsan Gharib trained initially as a designer and photographer, going on to study filmmaking and cinema aesthetics at Tehran's Soroush Film School, and animation at Montreal's Concordia University. "I've been lucky to study animation with some of best teachers and artists in the field," he says.
In making Deyzangeroo, a film that highlights a fascinating and little-known Iranian folk ritual, Gharib is aware of presenting international audiences with fresh perspectives on Iran, a country and culture that's so often under- or misrepresented in mainstream western media.
"When it's represented at all, Iran is usually depicted as either as an exotic object or as terrorism, and neither are accurate," he says. "It's easy to be enemies with something you don't know, but where there is understanding, there can be friendship. Iranian culture has many gifts to offer, an interesting mix of modern and traditional, and I'd like to make it better known to the rest of the world."
Deyzangeroo made its world premiere at the 2017 edition of Montreal's Festival du nouveau cinema and has circulated at international festivals, winning the Golden Dove for Best Animated Short at Doc Leipzig. It was produced by Maral Mohammadian and executive produced by Michael Fukushima at the NFB Animation Studio. Deyzangeroo is Gharib's first professional film. Visit his vimeo page to view earlier work.