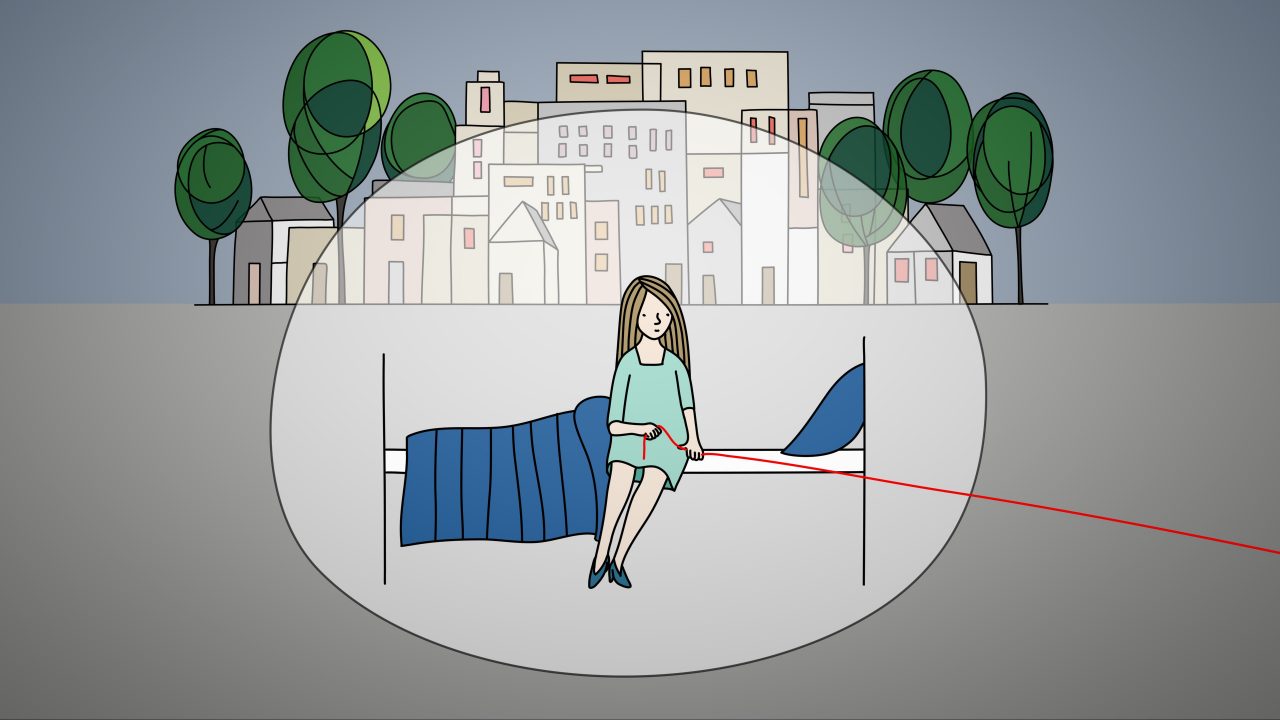 This Week on NFB.ca: Celebrating the Animated Short with Get Animated!
This week marked the beginning of our annual online animation festival, Get Animated! The 2018 edition has tons of great films in store for you, many of which are premiering online for this first time over the next two weeks.
Get Animated! is the time for us to celebrate animation, and more specifically, the animated short. What makes this year's edition so special is the number of first-time filmmakers we're featuring. From Ehrsan Gharib to Christopher Auchter to Echo Henoche, there's been an explosion of animation talent recently, and we're so excited to share these films. Enjoy!
Deyzangeroo
We are thrilled to kick off this year's edition of Get Animated! with this award-winning animated short from Ehsan Gharib. Deyzangeroo is the name of an Iranian ritual performed in the port city of Bushehr, on the shores of the Persian Gulf. It's believed to ward off evil spirits and take back the moon.
The film is meant to be the embodiment of the ritual itself. It uses a combination of hand-painted animation, time-lapse photography, and trick photography using mirrors.
The idea for Deyzangeroo came to Gharib over a decade ago, when he heard a piece of music by the same title. Entranced by the music and fascinated by the story behind it, he knew it was the source material for something special. Like several other films in this week's line-up, this was a first filmmaking attempt for Gharib. His talent is exceptionally clear.
Deyzangeroo, Ehsan Gharib, provided by the National Film Board of Canada
The Mountain of SGaana
This stunning animated short comes to us from first-time filmmaker Christopher Auchter. It's one of those films that has everything – a strong female lead, lush animation, a timeless story and a contemporary feel. It's beautiful, and the fact that it's a first outing makes it truly spectacular.
The Mountain of SGaana, Christopher Auchter, provided by the National Film Board of Canada
Shaman
In her debut animated short, Echo Henoche brings to life her favourite legend, as told to her by her grandfather, Inuk artist Gilbert Hay. It's the tale of a powerful shaman who works together with the community to turn a ferocious bear to stone after it threatens a mother and child.
Shaman, Echo Henoche, provided by the National Film Board of Canada
Nadine
This four-minute animated short from Patrick Péris takes on the miracle of love at first sight… mixed with puberty. When young Sam sees a beautiful girl at the library, he knows he must approach her, he just doesn't know how. Using a combination of live action and several forms of animation, he brings us along on that angst-ridden journey from first blush to first hello.
Nadine, Patrick Péris, provided by the National Film Board of Canada
Threads
Torill Kove has hit another home run with her latest animated short, released in 2017. Using simple drawings and zero dialogue, Kove tells the complicated tale of the relationship that exists between parent and child. It explores the whole concept of holding on and the letting go. I dare you to watch it without crying.
Threads, Torill Kove, provided by the National Film Board of Canada