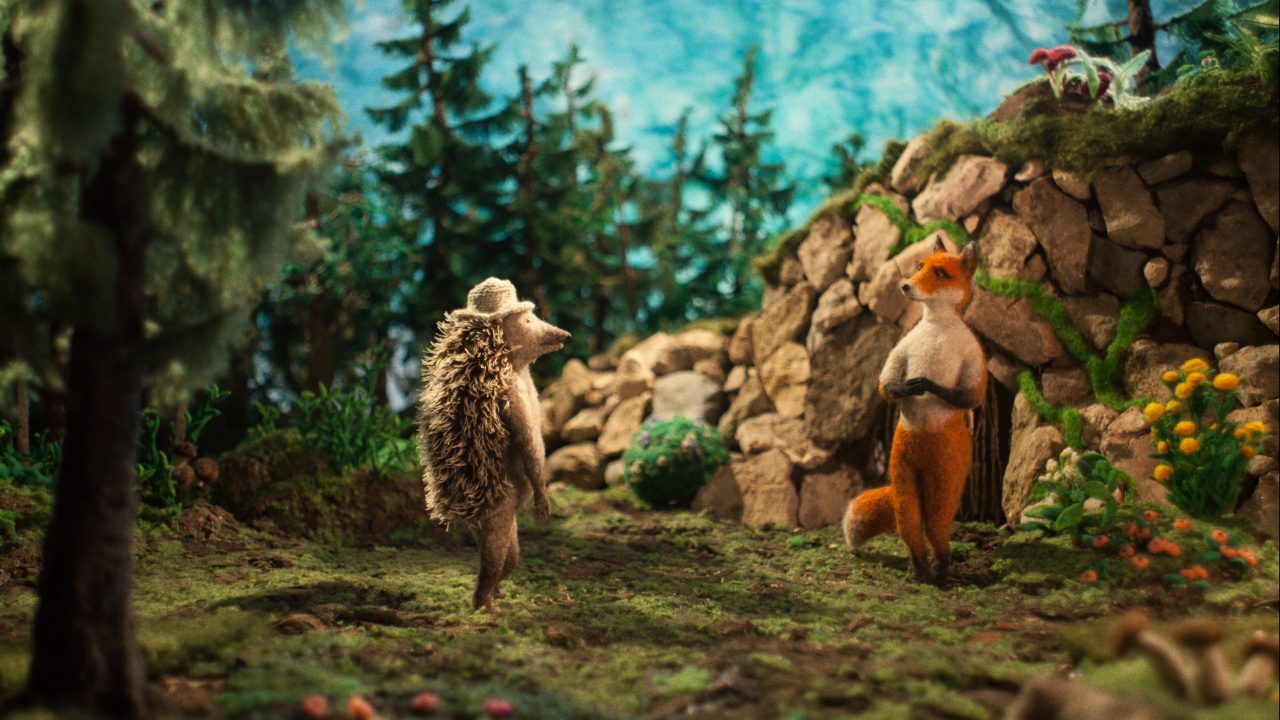 Mini-Lesson for Hedgehog's Home
Mini-Lesson for Hedgehog's Home: Exploring Home and Relationships
Theme: Values
Ages: 9-11
Keywords/Topics: Empowerment, peer pressure, bullying, security, friendships, virtues, independence, poetry, homes, values
Hedgehog's Home, Eva Cvijanovic, provided by the National Film Board of Canada
Guiding Question: How do values shape our beliefs, and how do they change over time?
Summary: The animated short film Hedgehog's Home is based on a poem by Bosnian author Branko Ćopić. In this retelling, Hedgehog (the main character) is deeply attached to his home and unwaveringly defends the simple peace it brings him. Fox, Wolf, Bear and Wild Boar simply can't understand his attachment. What ensues is a journey of self-discovery, steadfast convictions and tragic endings! The filmmaker creatively uses rhyme, lulling the viewers into the sometimes not-so-gentle conversations between the characters. This literary device engages the viewers in this fable as they await the fate of this motley crew.
1) How do values affect relationships?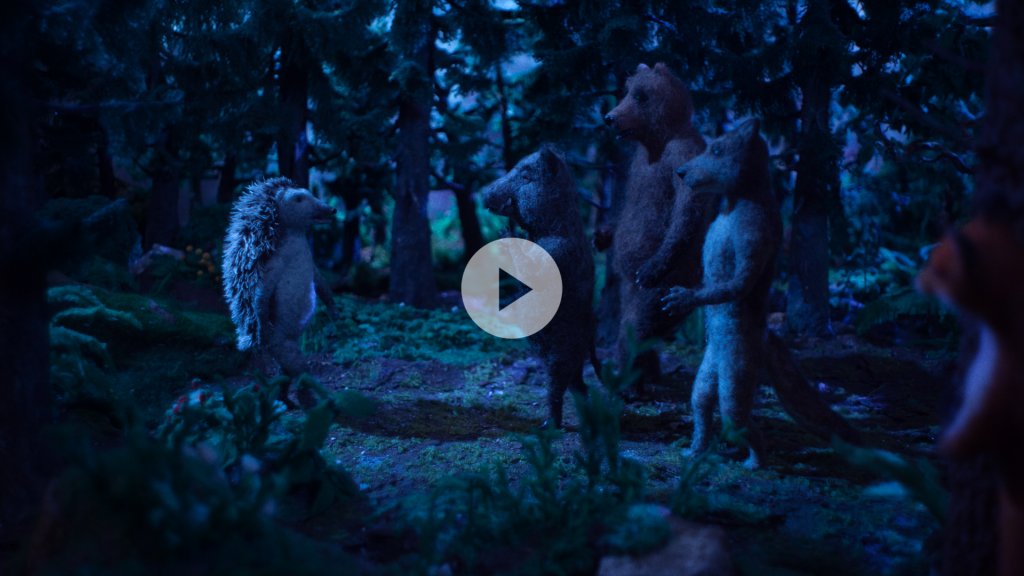 Activities
Define the word "values." Discuss the moral messages embedded within the film.
List the values portrayed in the film.
Create and label a two-circle Venn diagram sorting the animals' values into positive or negative attributes.
Rank the values in order of desirability. Is your list the same as that of your peers? How are they the same or different?
List the qualities you value most in a person.
Write a letter to one of the characters explaining why they should change their behaviour(s) and the potential impact those changes would have on those around them.
Go Deeper
Hedgehog stands up for his beliefs. Discuss the traits of a good leader. Learn about leaders (past and present) and the impact they've had on society. Is there a leader in your community who inspires you?
2) What makes a house a home?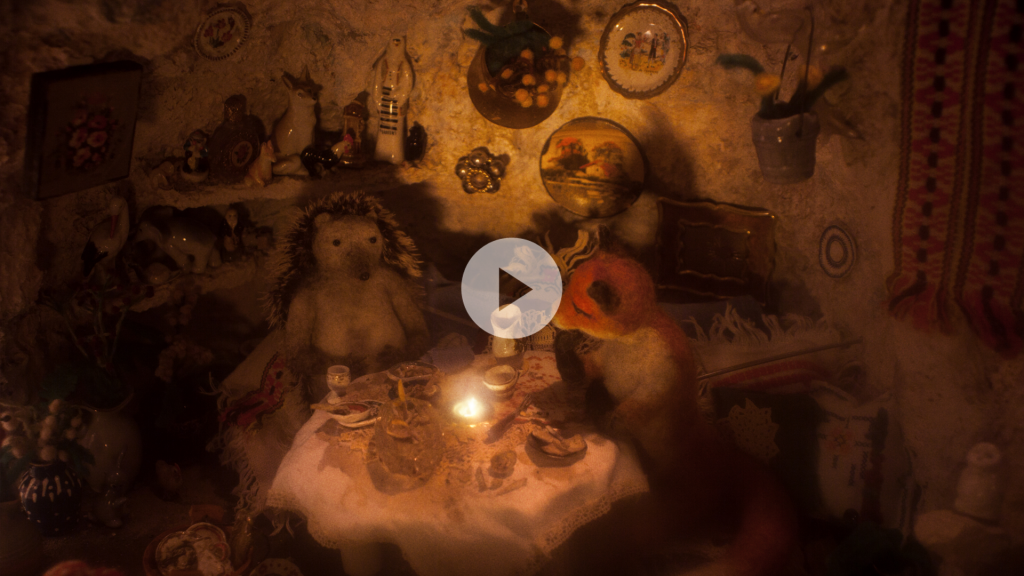 Activities
Discuss the clip. What does Hedgehog value about his home? Can you relate to his monologue?
Answer the following question using the shape-poem format: "Why is your home important to you?"
Interview five people. Discuss their responses to the question "What makes a house a home"?
Discuss the proverb "Home is where the heart is."
Draw a picture of your home or a special place within your home and create a proverb or idiom to represent that space.
Go Deeper
Research the importance of children's rights with reference to the UN Declaration of the Rights of the Child. Discuss what it says about a child's right to a home. What action can you or your class take to help ease the plight of refugees or the homeless?
3) How do values change over time?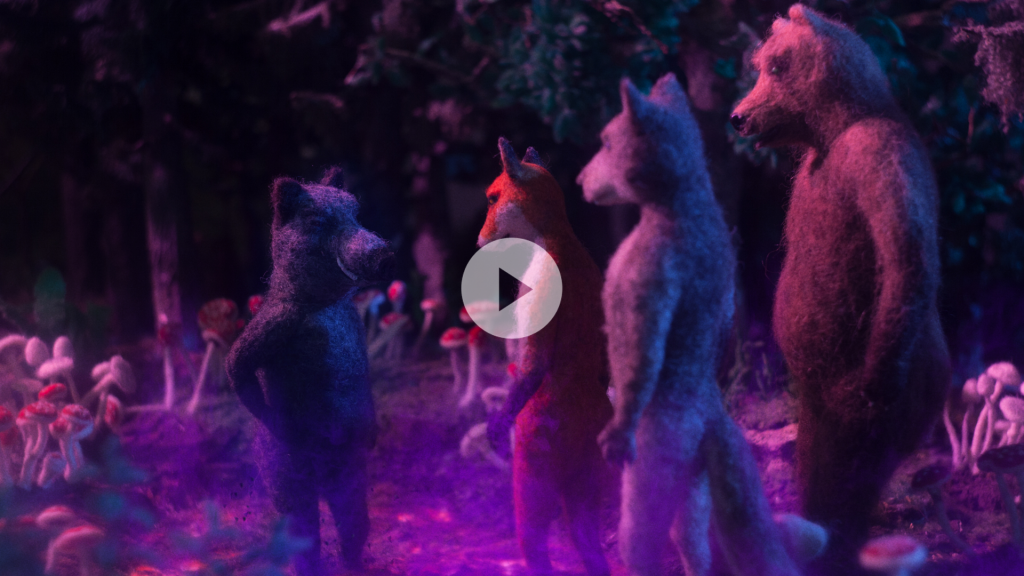 Activities
Discuss Fox's statement depicted in the clip.
Predict how Fox's epiphany will affect how he acts/lives his life in the future.
Divide the class into two groups. Debate the literal and philosophical meaning of the word "rich." Use examples from the video to support your arguments.
Go Deeper
Write a dialogue (no longer than one page) that takes place between Hedgehog and Fox one year later. How has Fox's epiphany changed his life?
Sandra Fisher has been an elementary ELA/Math teacher since 1997. She is currently teaching Grade 3 at a bilingual International Baccalaureate school and confesses to owning enough picture books and teaching materials to open up a small shop. Her personal motto is: Eat, Teach, Sleep, Repeat! Outside of school, Sandra loves spending time hiking, swimming, playing volleyball, camping and travelling with her family.
Pour lire cet article en français, cliquez ici.
Discover more Mini-Lessons | Watch educational films on NFB Education | Watch educational playlists on NFB Education | Follow NFB Education on Facebook | Follow NFB Education on Pinterest | Subscribe to the NFB Education Newsletter