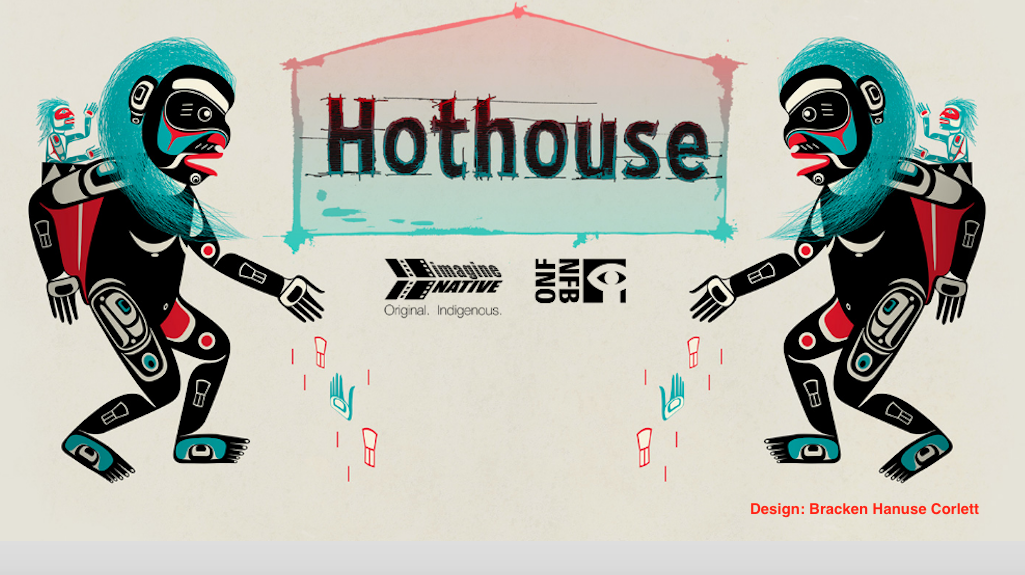 Hothouse Catches New Indigenous Wave
The latest incarnation of Hothouse, the NFB's world-renowned animation mentorship program, kicks off on February 18, fuelled by all the dynamism and vision of a new wave of Indigenous storytellers and artists.
While the Indigenous arts are flourishing across Canada, Indigenous artists have been underrepresented in film animation. "The time was right to create a dedicated space for Indigenous directors interested in animation," says Maral Mohammadian, who's producing the twelfth edition of Hothouse alongside fellow NFB animation producer Jelena Popović. "It's part of a broader institutional effort at the NFB to address systemic inequities. And the response to our call-out exceeded all expectations. We've prolonged the apprenticeship period from three months to six, and will be accommodating four trainee animators, supported by two associate producer trainees."
Four emerging filmmakers from across Turtle Island — Whitney Horne, Kassia Ward, Meky Ottawa and Chris Grant — will be participating in the 22-week paid apprenticeship, an intensive program that combines training with the opportunity to create their own auteur-driven project.
Hothouse 12 has been conceived in partnership with ImagineNATIVE Film + Media Arts Festival, now the world's leading Indigenous festival, and benefits from the participation of two associate producers — Amanda Strong and Amanda Roy, who together bring a wealth of experience in Indigenous storytelling to the table. "It's great having the two Amandas onboard," says Popović. "They're bringing invaluable insight and practical knowledge into the studio, knowledge we can draw upon in the future, and in turn they get the chance to really focus on production, to hone the specific skill set that you need to produce animation." Meet the Hothouse 12 team:
Amanda Roy, associate producer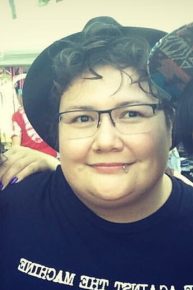 An Anishinaabe filmmaker and producer from the Wikwemikong First Nation, on Manitoulin Island, Amanda Roy has worked with Mushkeg Media, Nish Media and other Indigenous companies, producing everything from Indie films and docs to fiction series and VR apps. She views Hothouse as a way of challenging dominant Western modes of storytelling.
"I remember being in writers' rooms and pitching stories, but then being told to 'find the conflict' and to make it fit this very standardized story arc," she says. "I think apprenticeships like this can have an impact by introducing different points of view and different ways of telling stories."
Amanda Strong, associate producer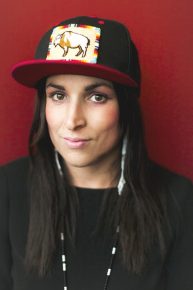 A Michif media artist based in the unceded Coast Salish Territories, also known as Vancouver, Amanda Strong directs and produces animation through her own company Spotted Fawn Productions, winning acclaim for work like Four Faces of the Moon, remarkable stop motion that elicits comparisons to Tim Burton. When the legendary Abenaki director Alanis Obomsawin was given the Clyde Gilmour Technicolor Award by the Toronto Film Critics Association in 2016, she bequeathed the cash award to Strong, acknowledging Strong's important contribution to contemporary Indigenous cinema.
"This apprenticeship will be a learning opportunity for both the Indigenous participants as well as the staff at the NFB to better see the needs and protocol that need to be in place for Indigenous storytelling through media," says Strong. "For too long Indigenous stories have been exploited, and it's great to see change and opportunities for artists to direct their own stories, whether it be traditional or contemporary. We are in a very exciting time for Indigenous creators and the next generation of voices."
Whitney Horne, participant filmmaker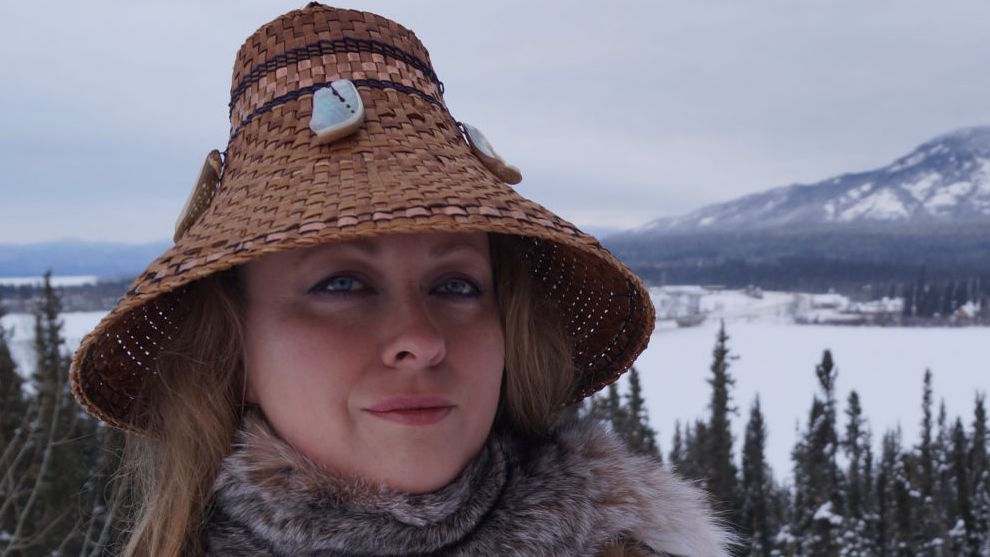 Born into the Dakl'aweidi Clan and a member of the Teslin Tlingit Council in the Yukon, Whitney Horne (Shâwat gha'xhí) is a fashion designer and visual artist who draws inspiration from Tlingit sewing and basketry traditions. Interested in taking her art practice into the world of film and digital media, her Hothouse proposal is based on the experience of making a beaded Tlingit Octopus bag for a member of her home community.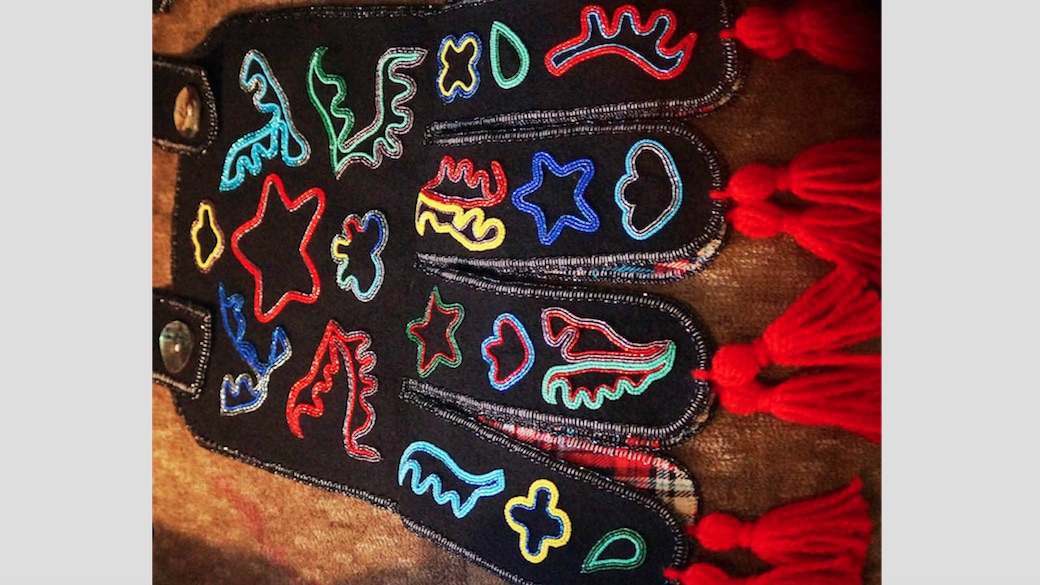 "The night I finished sewing this bag, I dreamt it became animated and took on a life of its own," she says. "I knew when I woke up knowing that my ancestors were pleased with my work." She has studied Fine Arts and Natural Sciences at University of Calgary, has worked with the Banff Centre's Visual Arts Studio, and has exhibited her work in galleries across Canada.
Kassia Ward, participant filmmaker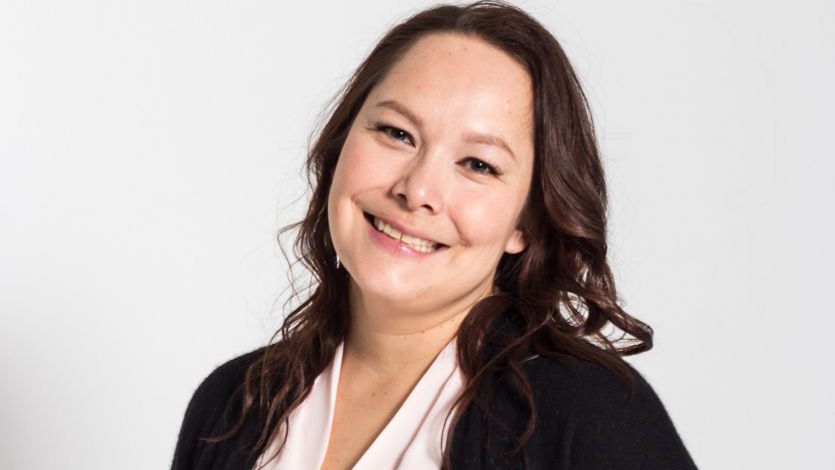 Born in Edmonton and raised on the Enoch Cree Nation, Kassia traces her artistic bent to hearing stories about the trickster Wesakechak as a child and youthful exposure to traditional beading. Having completed BAs in both psychology and biology, she went on to study 3D animation at the Vancouver Institute of Media Arts.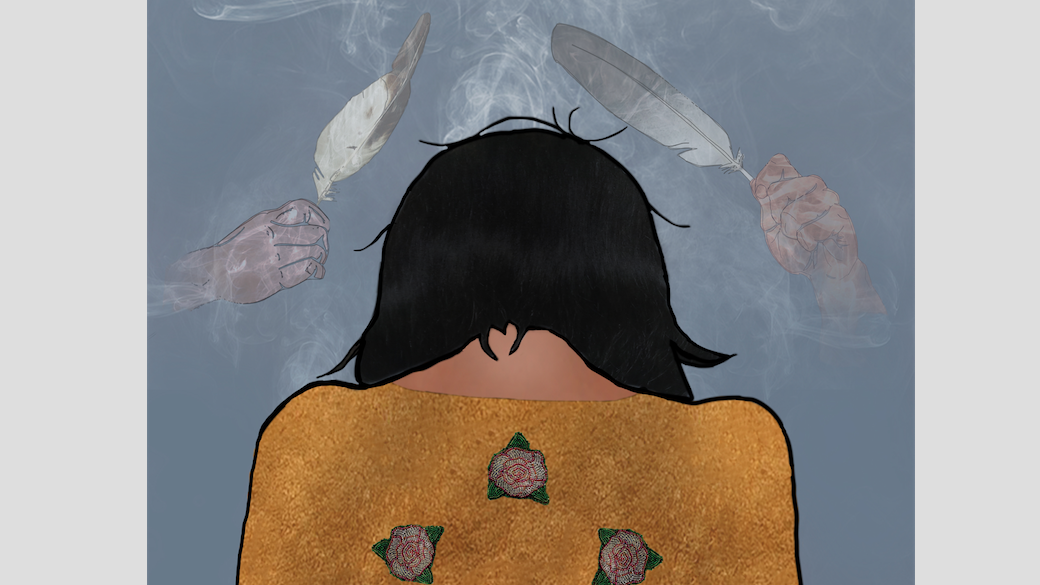 Kassia's interests extend from life drawing to oil painting and lighting design, and her Hothouse proposal is a 3D computer-animated short that explores the psychology of semi-private spaces. Kassia has created animation for Spotted Fawn Productions and is artist-in-residence at Vancouver's Skwacháys Lodge, Canada's first Indigenous arts hotel. Pictured above: "Pray to the Ancestors".
Meky Ottawa, participant filmmaker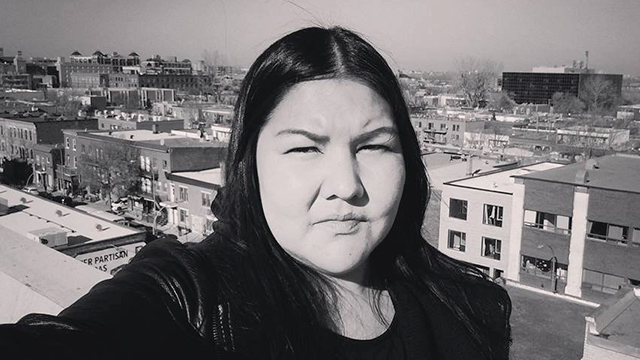 Hailing from the Atikamewk Nation in Quebec, Ottawa works across a range of genres, creating video, illustration, photography and gallery installations. In 2017 she contributed to Kushapetshekan/Kosapitcikan: A Glimpse Into the Other World, an immersive installation at Montreal's Museum of Fine Arts, and she's exhibited in several editions of the 13 Moons: Four Nations exhibition. She has also designed album covers, created illustrations for the online magazine Working It Out Together, and made animated sequences for the award-winning music doc Rumble: The Indians Who Rocked the World.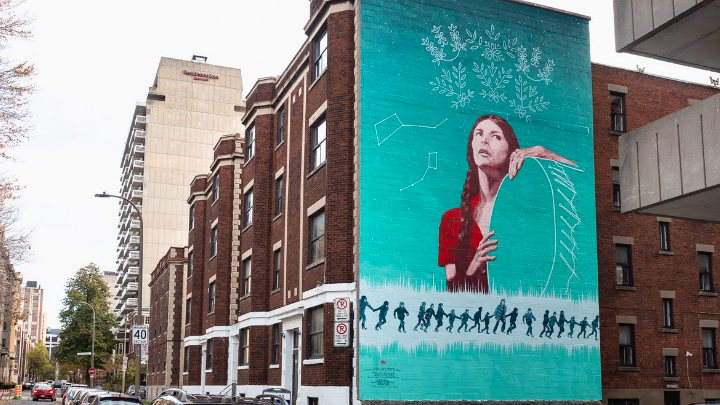 In 2018 Meky Ottawa was commissioned by the Montreal-based arts organization MU to create this monumental mural honouring Alanis Obomsawin.
Chris Grant, participant filmmaker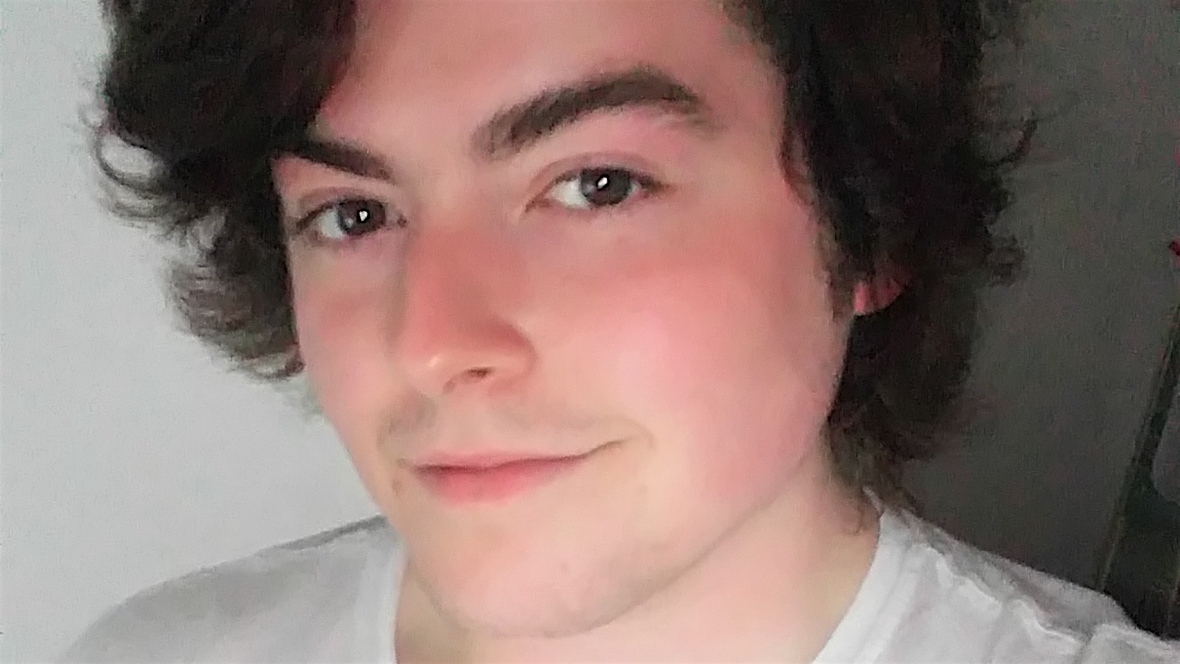 "There's beauty in the brains of those who are at war with themselves," states Chris Grant, a young Mi'kmaq artist from the Pabineau First Nation who's living with schizoaffective disorder. He studied Fine Arts at Mount Allison and animation technique at the New Brunswick Community College, and his work was featured in Young Ancestors, a 2014 group show at Fredericton's Beaverbrook Art Gallery. In 2018 he mounted a solo exhibition called Disposing Sanity: Life After The Psych Unit at the Bathurst Heritage Museum.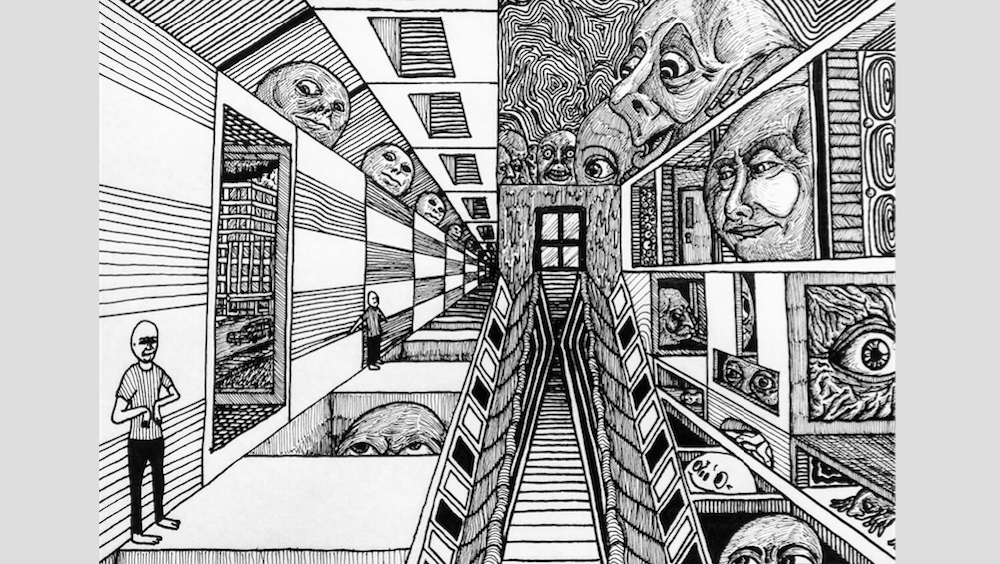 "I've struggled a lot with my own mental health my whole life," says Grant. "I express my art in a grotesque but humorous way, because I believe it's important to balance the terror and absurdity of existence."
Launching pad for young animators
Now in its twelfth edition, Hothouse was created in 2003 by NFB animation producer Michael Fukushima and executive producer David Verrall, with a view to offering an apprenticeship opportunity to emerging animators, offering them a privileged environment in which to innovate with the short animation form. Over 60 filmmakers have participated since the program was established, and Hothouse has helped advance the careers of directors like Eva Cvijanovic and Patrick Doyon, who went on to earn an Oscar nomination for his post-Hothouse film Sunday. The work of Hothousers has circulated widely on the international festival circuit, putting emerging young filmmakers on the map while consolidating the NFB's reputation as a pioneering presence in the animation arts.
Among recent Hothouse alumni who've gone on to create award-winning work with the NFB are  Dale Haywood and Sylvie Trouvé (Bone Mother), Alex Boya (Turbine), Alexandra Lemay (Freaks of Nurture) and Paloma Dawkins (Museum of Symmetry).
The Making-of Documentary
A documentary filmmaker will be chronicling the creative process of the four filmmakers over the six-month apprenticeship, working with the associate producers to make a behind-the-scenes doc that can circulate with the final films, providing a useful companion piece at festival and community screenings. Plans are underway to have the four final films and making-of doc premiere at the 2019 edition of ImagineNATIVE.
Hothouse 12 is being executive produced by Michael Fukushima, produced by Maral Mohammadian and Jelena Popović, and associate produced by Amanda Strong and Amanda Roy. Strong and Roy discuss their vision in this recent interview on the NFB blog.