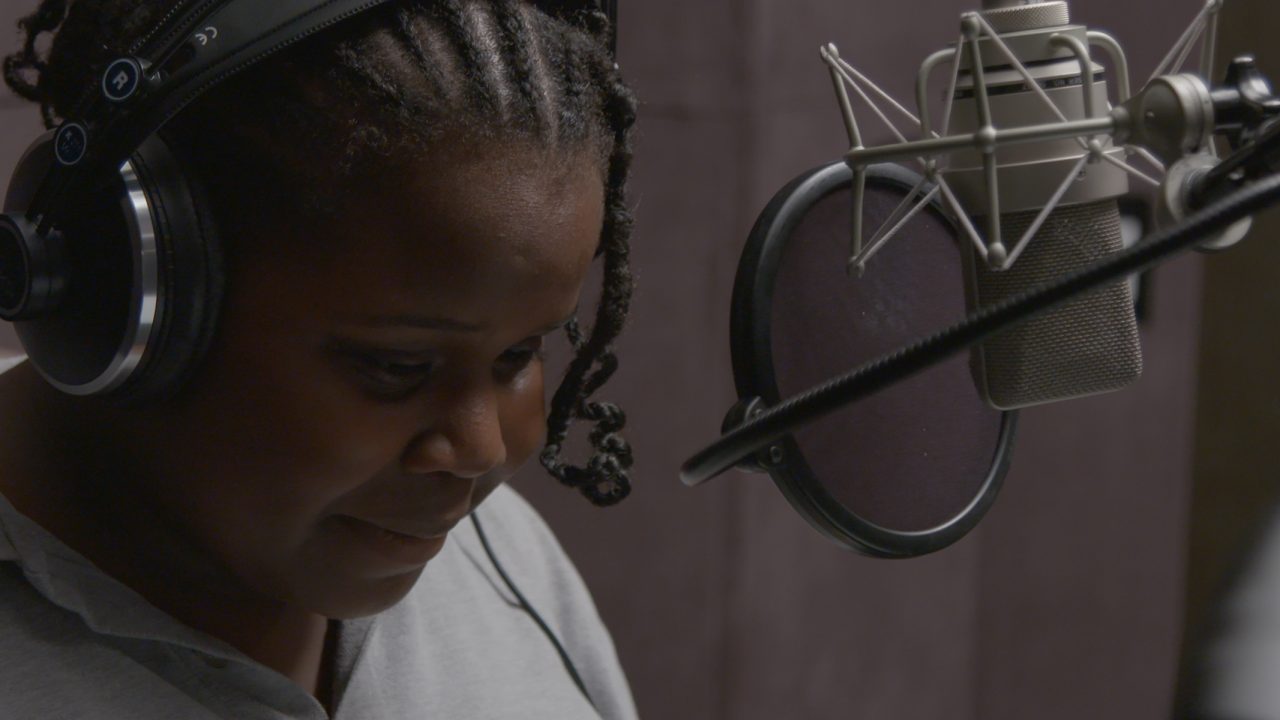 Mini-Lesson for Unarmed Verses
Mini-Lesson for Unarmed Verses
An unforgettable 12-year-old girl speaks for a community facing change.
Themes:
Social Studies – Social Policies and Programs
Health/Personal Development – Mental Health
Family Studies/Home Economics – Child Development
Ages: 12–14
Unarmed Verses, Charles Officer, provided by the National Film Board of Canada
Guiding Question: Does the promise of improved housing outweigh the concerns of revitalization?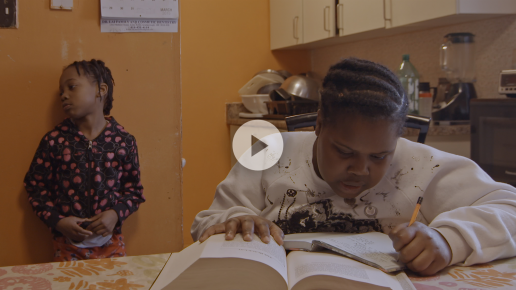 Rank the following words from the most negative to the most positive.
Renovation—restoration—revitalization—gentrification—renewal—rejuvenation—improvement—transformation—rebuild—recreate—refurbishment
Consider whether any of the words should be considered neutral.
Go Deeper
All of the words above can have negative or positive connotations. Francine says this about her community: "People look at this community as dirty and worn down. They keep telling us that they are revitalizing it for us. It's not really for us. It's sad to see all of this go away." One of the most controversial elements in urban-renewal projects is whether these projects are intended to help residents in subsidized housing secure better homes, or if revitalization ends up uprooting lower-income communities and replacing these residents with wealthier ones.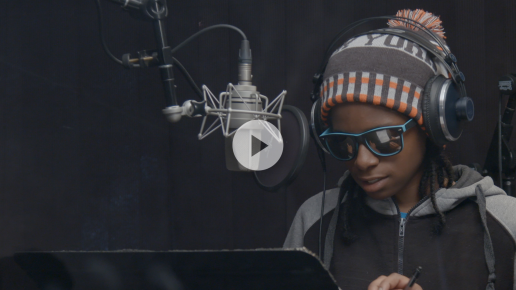 Community consultation happens in order to engage, consult with and inform stakeholders on major projects.
On a scale of 1 to 5, rank the importance of consulting the community, especially with respect to this project.
Justify your answer.
Go Deeper
What kinds of concerns does the community consultation generate for Francine's family? Why would the Villaways community be apprehensive about the decisions that will be made in the near future? How can this process be more inclusive? Community consultation can be a long and complex process because the objective is to generate understanding and agreement in a manner that creates trust. There are many examples of how this happens in the film: school buses that bring residents to the consultation meetings, small groups in these meetings, deputations, community BBQ, meeting with local elected representative.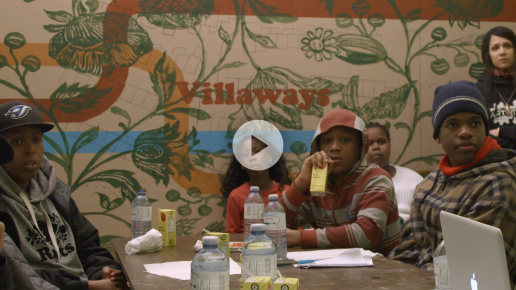 What kind of impact does Art Starts have on the young writers in its spoken-word program? How do the dynamics of a creative-writing group influence its members?
Go Deeper
"The winner is a dreamer who never gives up" is a quote attributed to Nelson Mandela. It is also the inspirational quote written on a journal cover that is presented to Lavane, the 20-year-old aspiring writer. In the two years that he has been in this group, he has grown into the role of a gifted artist and also mentor to the younger members, including Francine, who struggles with her self-confidence.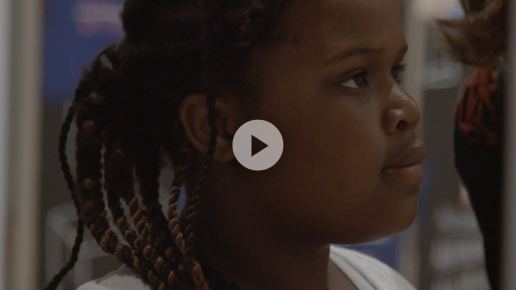 Which of the following about YOUR community means the most to you?
Your friends
Neighbours
Your school
Familiarity and comfort
Attachment to house, the land, or the geographic location
Other
Justify your answer.
Go Deeper
Villaways becomes Francine's first home in Canada since leaving Antigua. She loves this community because of her neighbours, her friends and her family. At such a young age, she is already familiar with upheaval and disruption, but living here has provided Francine with a sense of self and of place. What are some of the concerns that residents have about their future at Villaways? What kind of impact does this move have on what these residents have built in their community? What is in jeopardy in order to achieve better infrastructure?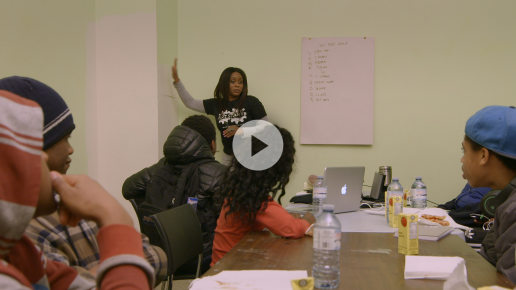 What predictions can you make about the future of the Villaways community?
Go Deeper
Did the developers take into account the needs of residents and design a new neighbourhood that is safe, inclusive and community-oriented? One of the main concerns about redevelopment projects is the fact that many residents will not return after they have settled elsewhere due to moving expenses, not wanting to move again, being more content elsewhere, etc.
Jse-Che Lam is a Toronto-based high school teacher who has taught English, history, politics, civics and various social science courses. Her interests include stories about migration, urban issues and all matters that concern Canadian produced film, literature and politics.
Discover more Mini-Lessons | Watch educational films on NFB Education | Watch educational playlists on NFB Education | Follow NFB Education on Facebook | Follow NFB Education on Pinterest | Subscribe to the NFB Education Newsletter