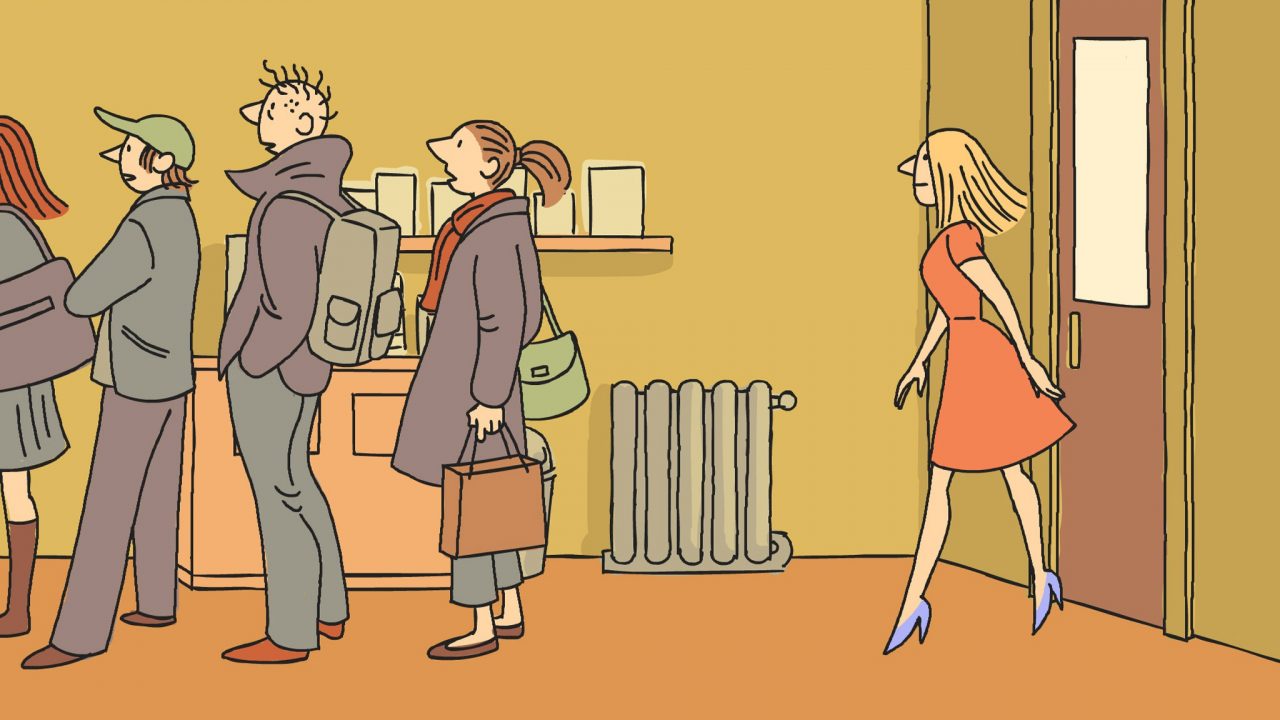 This Week on NFB.ca – Love is in the Air
Love and relationships were all the rage this week as we celebrated Valentine's Day. One day a year dedicated to romance, heartfelt proclamations of adoration, and bumping up the profit margins at your local florist. Here, we celebrate with film.
This week on NFB.ca we looked at films about love and relationships in all their various forms. From first love to the quest for love, these films capture all the feels the day calls for.
I Like Girls
Meet four women – Charlotte, Mathilde, Marie, and Diane – who tell us about their first loves with great candor and tenderness. From early crushes to mutual attraction, through the entire process of falling in love, these women reveal some of their most intimate moments with humour and grace.
The film is divided into four short vignettes and is animated in Obom's signature style. What emerges from each piece is the joyfulness and sense of self that each narrator extracts from their personal experiences. It's a film that celebrates not only same-sex love but love itself.
I Like Girls, Diane Obomsawin, provided by the National Film Board of Canada
Canada Vignettes: Log Driver's Waltz
Arguably one of our most popular films, this short has made every Top 10 list we've ever put together. And why not? In this masterpiece, animator John Weldon presents the Canadian log driver in a whole new light – that of romantic hero.
When it comes time to choose a mate and settle down, who would you rather have? The businessman or banker who brings home the dough, or the hot, sweaty labourer with all the smooth dance moves? Our heroine falls in love with the latter, and we get to watch as the McGarrigle sisters sing them downstream.
Canada Vignettes: Log Driver's Waltz, John Weldon, provided by the National Film Board of Canada
Missed Connection
Who hasn't indulged in some passing fantasy about a complete stranger? Someone you see through the window of a train headed in the opposite direction, or across the street right before the bus goes by and obstructs your view. In a moment, they're gone. But what might have been?
That's the question Tabitha Fisher tries to answer in 60 seconds in this animated short from the Hothouse series. I love her animation style and her sense of humour shines through as we watch one man create an entire future out of thin air.
Missed Connection, Tabitha Fisher, provided by the National Film Board of Canada
The Pedlar
This is a perfect example of one of the NFB's hidden gems. The Pedlar is a beautifully shot and well-acted fiction film based on a short story called A Place of One's Own. It tells the tale a man who lives his life on the road but has reached the point where he wants to settle down and find love.
The film is an exploration of loneliness, the search for meaning, and unrequited love. It shows what happens when an outsider comes into a situation that has been mired in unhappiness, and how people affect each other's lives. And did I mention the acting? The film is a winner, and if you haven't seen it yet, this is the perfect occasion.
The Pedlar, Allan Kroeker, provided by the National Film Board of Canada