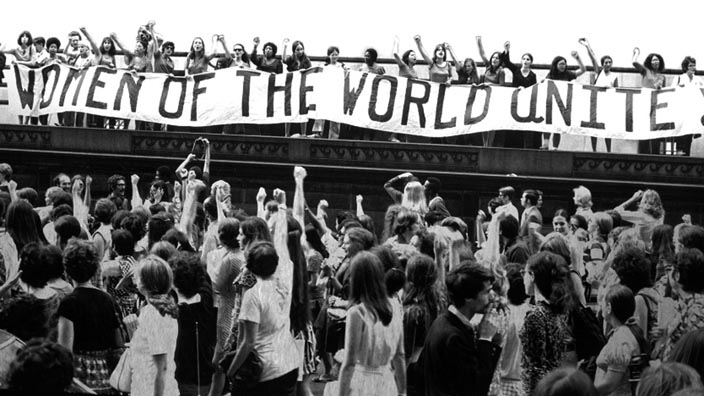 Mini-Lesson for Status Quo? The Unfinished Business of Feminism in Canada
Mini-Lesson for Status Quo? The Unfinished Business of Feminism in Canada
Feminism has shaped the society we live in. But just how far has it brought us, and how relevant is it today? This feature documentary zeroes in on key concerns such as violence against women, access to abortion, and universal childcare, asking how much progress we have truly made on these issues.
Themes:
Civics/Citizenship – Human Rights
Family Studies/Home Economics – Feminism
Social Studies – Social Policies and Programs
Ages: 15–17
Status Quo? The Unfinished Business of Feminism in Canada, Karen Cho, provided by the National Film Board of Canada
Guiding Question: What progress has Canada achieved in addressing the objectives of feminism if defined as political, social, and economic equality?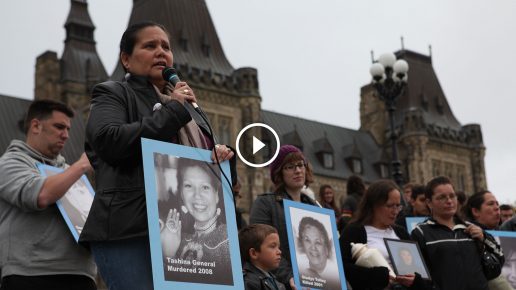 The following are strategies Canada can adopt to improve how it addresses violence against Indigenous women. Place them in order to show which are the MOST effective and which are the LEAST effective.
Fixing inadequacies in judicial system
Recognizing systemic barriers that cause gender inequity
Implementing the TRC's Calls to Action
Electing political candidates who understand issues regarding Indigenous women
Holding public inquiries to identify causes of violence against women
Introducing tougher legislation around gender-based violent crimes
Providing better training for law enforcement
Improving anti-poverty strategies (e.g., guaranteed basic income level, childcare, affordable housing)
Justify your answer.
Go Deeper
Today, Indigenous activists are frequently harassed on social media for expressing concerns about how the justice system treats Indigenous women. The National Inquiry into Missing and Murdered Indigenous Women and Girls has stalled, experiencing several setbacks since its inception. While these issues are set against a Canadian backdrop, the concerns are universal. What is slowing progress in addressing the problem of violence against Indigenous women?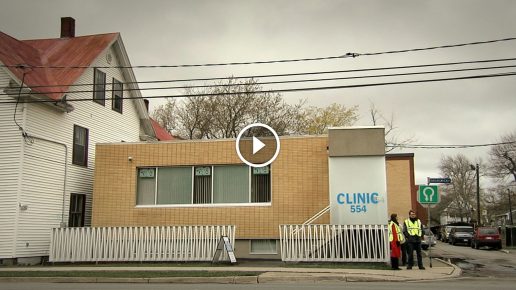 Access to legalized abortion would provide women the authority to make their own decisions about their reproductive health. On a scale of 1 to 5, rank the importance of legalized abortion in Canada.
Justify your answer.
Go Deeper
Abortion rights remains a divisive issue. Pro-choice advocates assert that reproductive rights and reproductive justice are essential in addressing poverty-related issues such as lack of child-care options, leaving an abusive relationship, threats of forced sterilization, individual health concerns, etc. The Canada Health Act guarantees access to health services, and since abortion is considered a safe, legal, insured and funded medical service, a woman should not be required to pay for abortion services. However, access across the country varies (e.g., New Brunswick).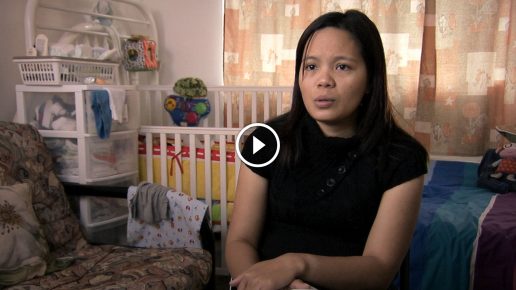 Why is Canada's daycare policy considered inadequate and unaffordable for families?
Go Deeper
To address the lack of availability of daycare spaces, families who can afford it have been hiring live-in nannies, many of whom are from the Philippines. The irony is that, out of economic necessity, these caregivers have left their own children to go abroad to care for other people's children. The incentive for becoming a nanny in Canada is tied to the promise of permanent resident status after two years of employment. This results not only in precarious job security for these workers but also the potential for exploitation. Immigration Canada is reviewing the Migrant Caregivers' program, now stating that caregivers who have not accumulated the required two years of employment by Nov. 29, 2019, will not qualify for permanent residence status.
Jse-Che Lam is a Toronto-based high school teacher who has taught English, history, politics, civics and various social science courses. Her interests include stories about migration, urban issues and all matters that concern Canadian produced film, literature and politics.
Pour lire cet article en français, cliquez ici.
Discover more Mini-Lessons | Watch educational films on NFB Education | Watch educational playlists on NFB Education | Follow NFB Education on Facebook | Follow NFB Education on Pinterest | Subscribe to the NFB Education Newsletter