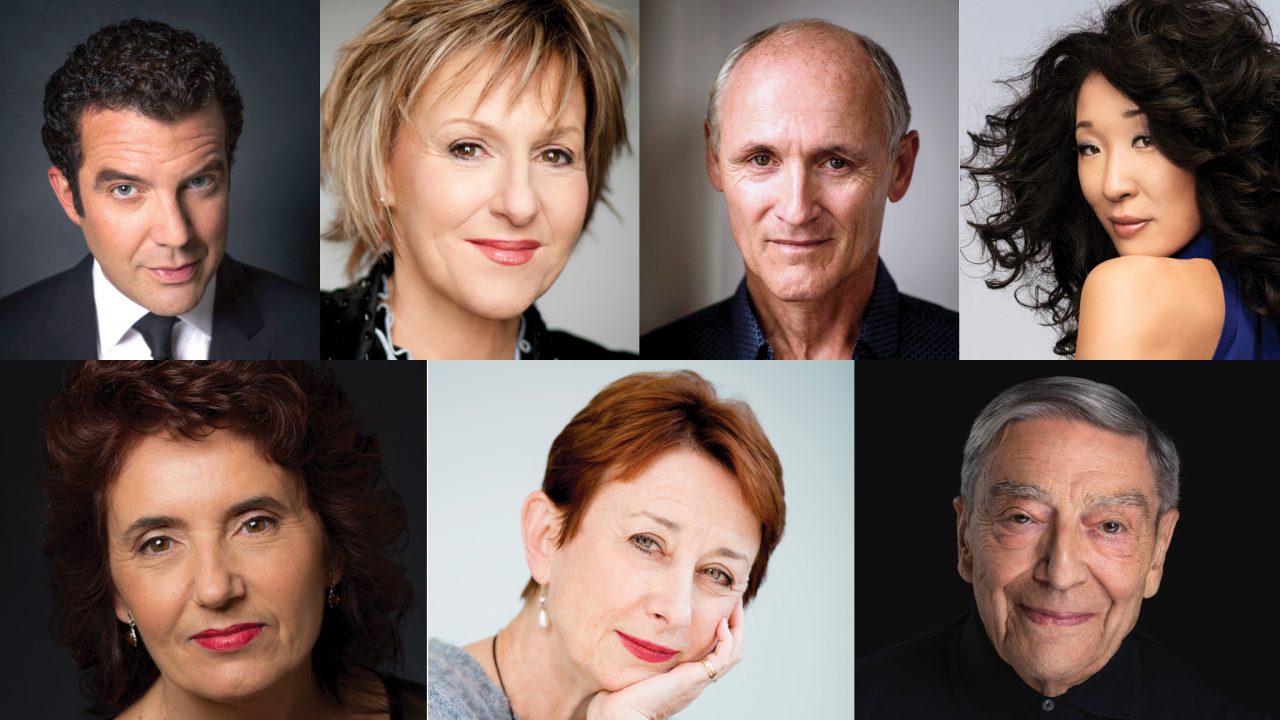 Governor General's Performing Arts Awards 2019 | Watch 7 Short Docs on Famous Canadians
This year, seven of Canada's greatest performing arts stars and champions were awarded a Governor General's Performing Arts Award, a prestigious annual distinction presented in collaboration with the National Arts Center.
As is now tradition, we produced a series of short documentary films that celebrate the artistic achievements of this year's laureates.
Enjoy the films!
Sandra Oh
Inspired by Sandra Oh's words and actions, director Karen Lam experiments with the concept of representation in the performing arts.
Sandra Oh, Inspiration, Karen Lam, provided by the National Film Board of Canada
Rick Mercer
While gift shopping at an "enlightened" toy store, a mother and son are out of luck finding the latest Spider-Man and Transformers toys—because all this eccentric shopkeeper proudly sells are Rick Mercer-themed toys that are meant to inspire the next generation of Canadian youth.
Rick Mercer: 'Take Action'Figures, Stephen Dunn, provided by the National Film Board of Canada
Colm Feore
After winning a lifetime achievement award, there's nowhere left to go but down… into the bowels of the Afterlifetime Achievement Agency, a placement service that helps Laureates find their next gig.
The AfterLifetime of Colm Feore, Hannah Cheesman, provided by the National Film Board of Canada
Mavis Staines
When Mavis Staines took the helm of Canada's National Ballet School in 1989, the pedagogy of ballet was due for an evolution. Driven by a belief system that honoured tradition but challenged outdated practices, Staines set in motion a paradigm shift that has transformed ballet training in Canada and around the world.
Mavis Staines: Sharing Dance, Leah Nelson, provided by the National Film Board of Canada
E. Noël Spinelli
The son of a humble Italian immigrant, E. Noël Spinelli has dedicated most of his life to making music accessible to his blue-collar community of Lachine, Quebec. This short film offers a poignant emotional journey into his deep love of opera and Puccini, quietly revealing what music has given to Mr. Spinelli, and why he is so passionately committed to sharing its magical gifts.
E. Noël Spinelli: Sharing the Magic of Music, Bobbi Jo Hart, provided by the National Film Board of Canada
Louise Bessette
A piano behaves strangely during a concert given by pianist Louise Bessette in an old manor.
Louise's Piano, Érik Cimon, provided by the National Film Board of Canada
Lorraine Pintal
Directed by Ariane Louis-Seize, this tribute film was created as a gift for Lorraine Pintal, director of Montreal's Théâtre du Nouveau Monde. Featuring some of the most memorable characters and performers of Pintal's career, the film's succession of surreal scenes from different dramatic worlds introduces viewers to the exceptional woman of theatre, stage director, and friend whom they consider to be the "ghost light" of Quebec theatre.
Lorraine Pintal – So The Light Never Dies, Ariane Louis-Seize, provided by the National Film Board of Canada