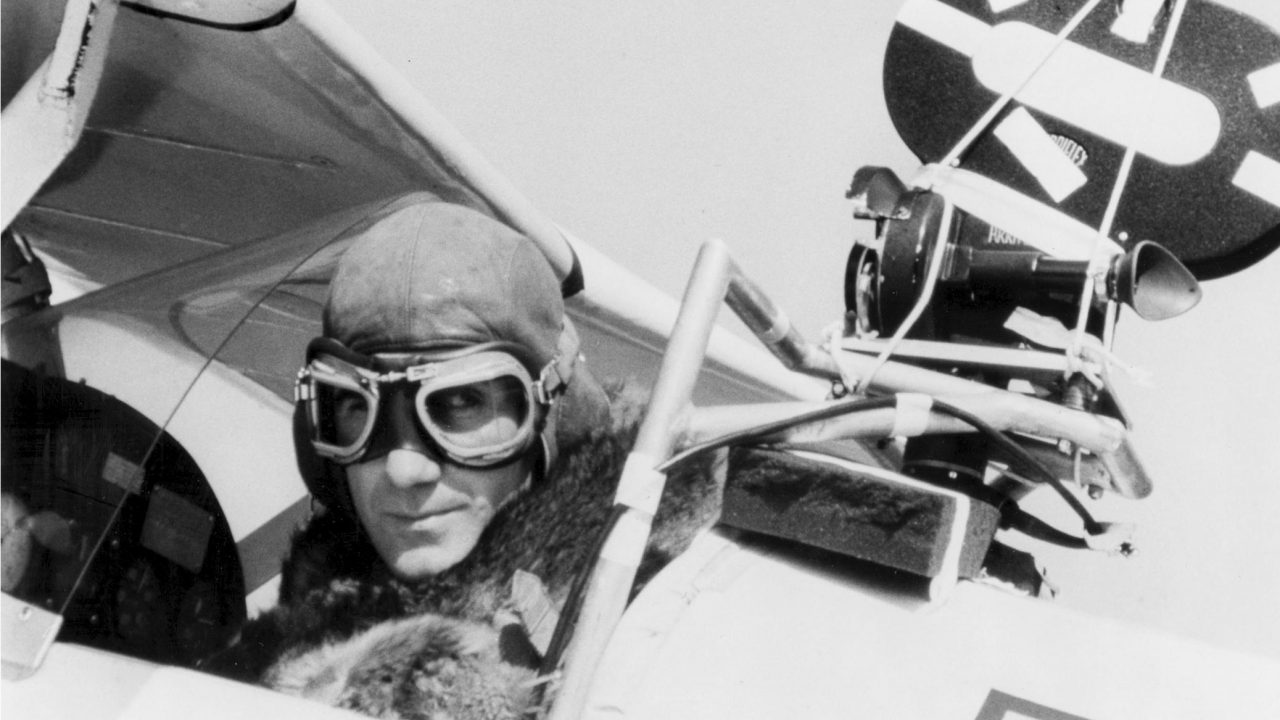 Blake, The Hobo of the Skies | Curator's Perspective
Filmmaker Bill Mason had worked with
Blake
James at a commercial art studio in Winnipeg before the two moved over to Crawley
Films
,
and eventually the NFB
,
in the mid
–
1960s. In 1966, Mason proposed
mak
ing
a short film
about
his friend and colleague. Everyone who knew James considered him
to be
a free spirit and a gentle man. Some
thought he was
an oddball. Mason, in making the film, wanted to share him with the world.
It took some time before the NFB was convinced. In 1968, they allocated funds to allow Mason to shoot a one-reel (10–minute) 35mm film destined for Canadian theatres. Throughout the year, Mason filmed his friend engaging in his biggest passion: flying his biplane. James was known to take off in his plane and fly out west with no specific destination and no specific schedule. When he ran out of fuel, he would land in a farmer's field and ask for some. When he ran out of money, he would work until he had enough to continue his trip. Mason explains that one of James' trips out west lasted two years.
For the purposes of the film, they recreated several actual events from James' life. At one time, he'd run out of fuel and landed at Toronto's Malton (now Pearson) Airport to get some. With no radio equipment in his plane, his arrival was quite the surprise to the air traffic controllers. In the film, they recreated this moment by having Blake land at Montreal's Dorval (now Trudeau) airport. The smiles on the Air Canada pilots who greet him are genuine. James looks like a pilot from another era and, I think, in their eyes, a free man.
Other sequences were filmed, including one of James sleeping under his airplane in a field and being met by a little boy who is fascinated by this odd man and his airplane. Most of the footage was of James flying around (mainly in the Laurentians). Filming didn't always go smoothly. At one point, while Mason was following James in another airplane, they lost him in some clouds. For a very nervous hour, they searched everywhere to find him. They eventually saw him on the ground on an island. It seems that James forgot to switch on the feed to his main fuel tank and had to make an emergency landing.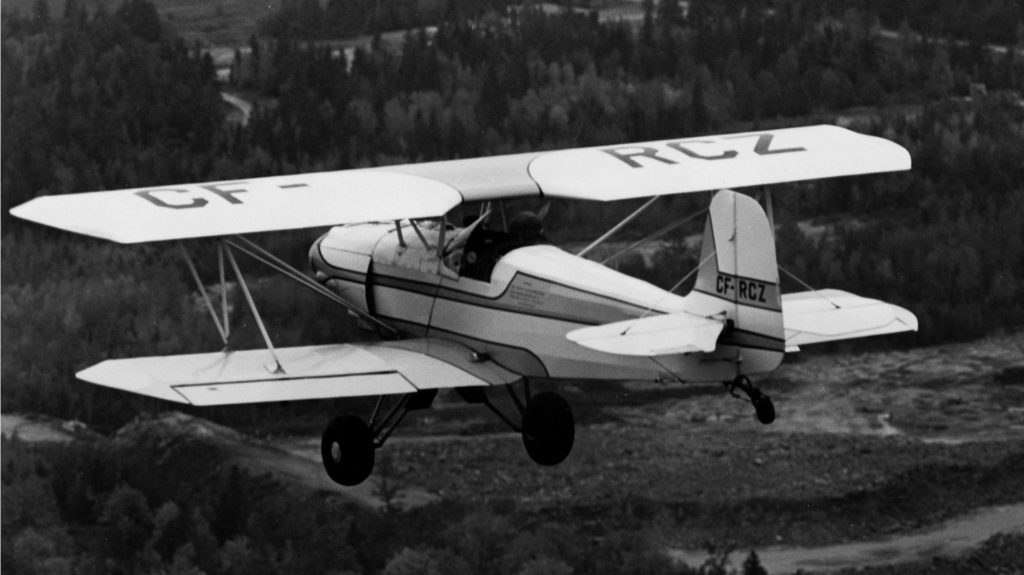 When filming was done, Mason edited the footage down to 18 minutes. Instead of having James narrate the film, Mason decided to use snippets of conversations he'd had with several people about how James marched to a different beat. Mason decided to avoid dialogue for the aerial sequences.
In the fall of 1969, Blake was shown to several distributors who loved it. Vaudeo, an American distributor, signed on to distribute it stateside, and subsequently submitted it to the Oscars. The film was nominated for an Oscar as best live-action short film (Mason's second nomination). Time Magazine wrote a full-page article praising the film and the NFB's other Oscar nominee that year, Walking. Famed movie critic Gene Siskel of the Chicago Tribune wrote that Blake deserved the Oscar and was "…a marvelous short subject."
It didn't win the Oscar, but the nomination opened many doors. Blake was released in both Canada and the USA to great fanfare (often playing with the feature film MASH). In Canada, it played throughout 1970 and 1971 across the country, scoring big everywhere it was shown. Theatrical showings continued well into the mid–1970s.
The film was versioned into many languages, including French, German, Japanese and Portuguese, and sold worldwide. It also won, among others, an award at the Melbourne Film Festival and the Etrog for best short film at the Canadian Film Awards.
This is a beautiful film that will bring a smile to your face. It shows us all that it's OK to dream, and it's important to live life your way—otherwise, where's the fun in it?
Enjoy the film.
Blake, Bill Mason, provided by the National Film Board of Canada
PS: In 2016, 88-year-old Blake James attended a ceremony at the Canadian Bushplane Heritage Centre in Sault St. Marie, where his restored biplane was displayed as its newest exhibit.