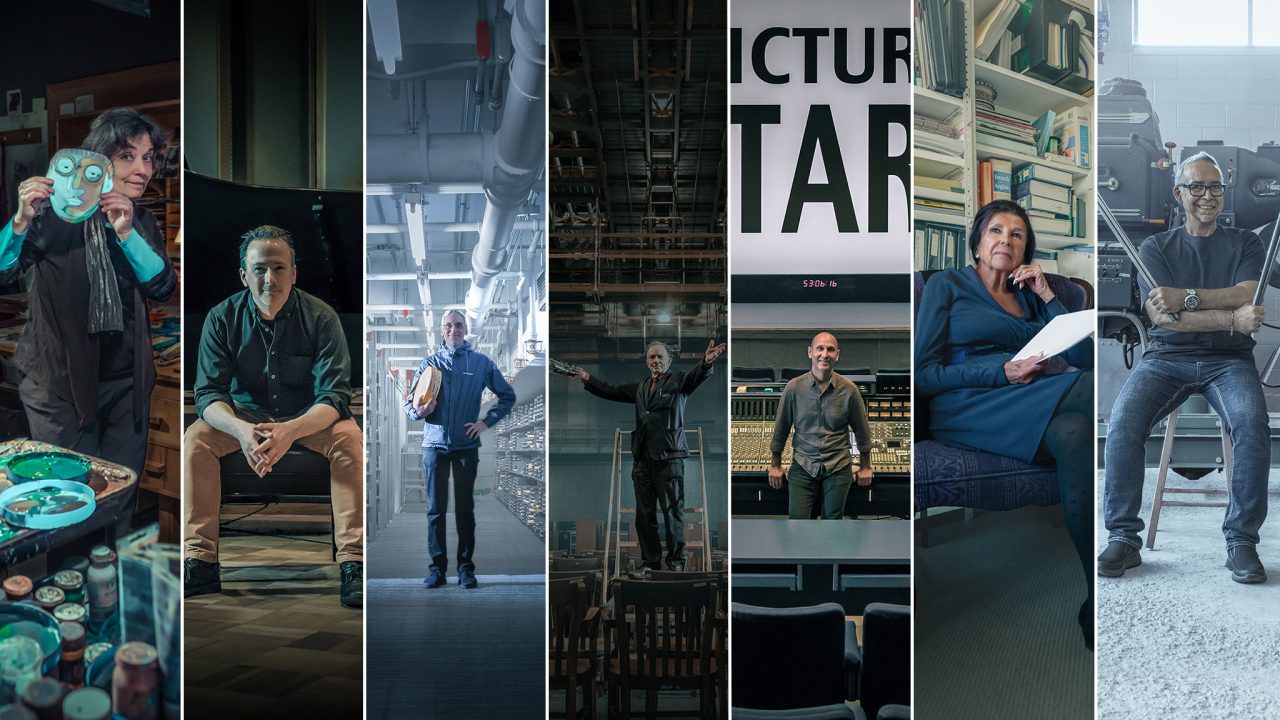 If These Walls Could Talk: 7 Portraits Of The NFB
If the halls of the NFB building on Cote de Liesse Road could talk, just imagine the stories they'd tell.
Over the 60 years the building housed the institution, every nook and cranny of its structure has been used in one way or another. From production offices to the vaults, from the sound stages to the sound studios – this building bore witness to six decades of some of the finest Canadian filmmaking in existence.
Before our headquarters moves, we wanted to immortalize some of the people and places that shaped the NFB. Explore this series of portraits by Stephan Ballard (@stephan.ballard).
---
Jean Paul Vialard, Mixer
"Studios like the Colin-Low are not built anymore; everything is done smaller scale. Its history, the people that have come through here, I feel it every single day. Especially now, as every time I'm working with a filmmaker, I know we're working together here for the last time. So every single mix becomes a little more symbolic in nature."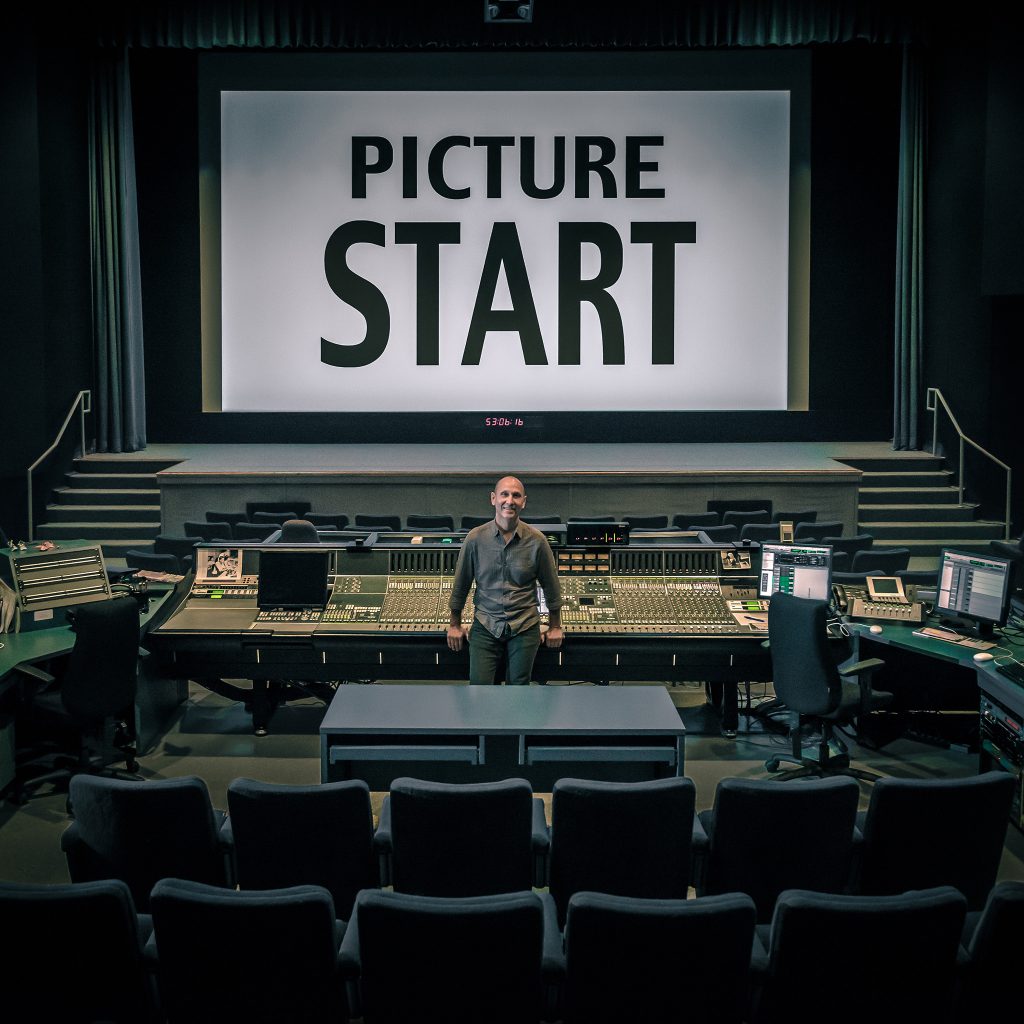 Alanis Obomsawin, Filmmaker
" My office holds 50 years of archives, images, and text. I'm now finishing my 53rd film, so you can just imagine the number of documents. I've grown attached to this place. So much has happened here, and I've seen so many changes. There's a lot of history. "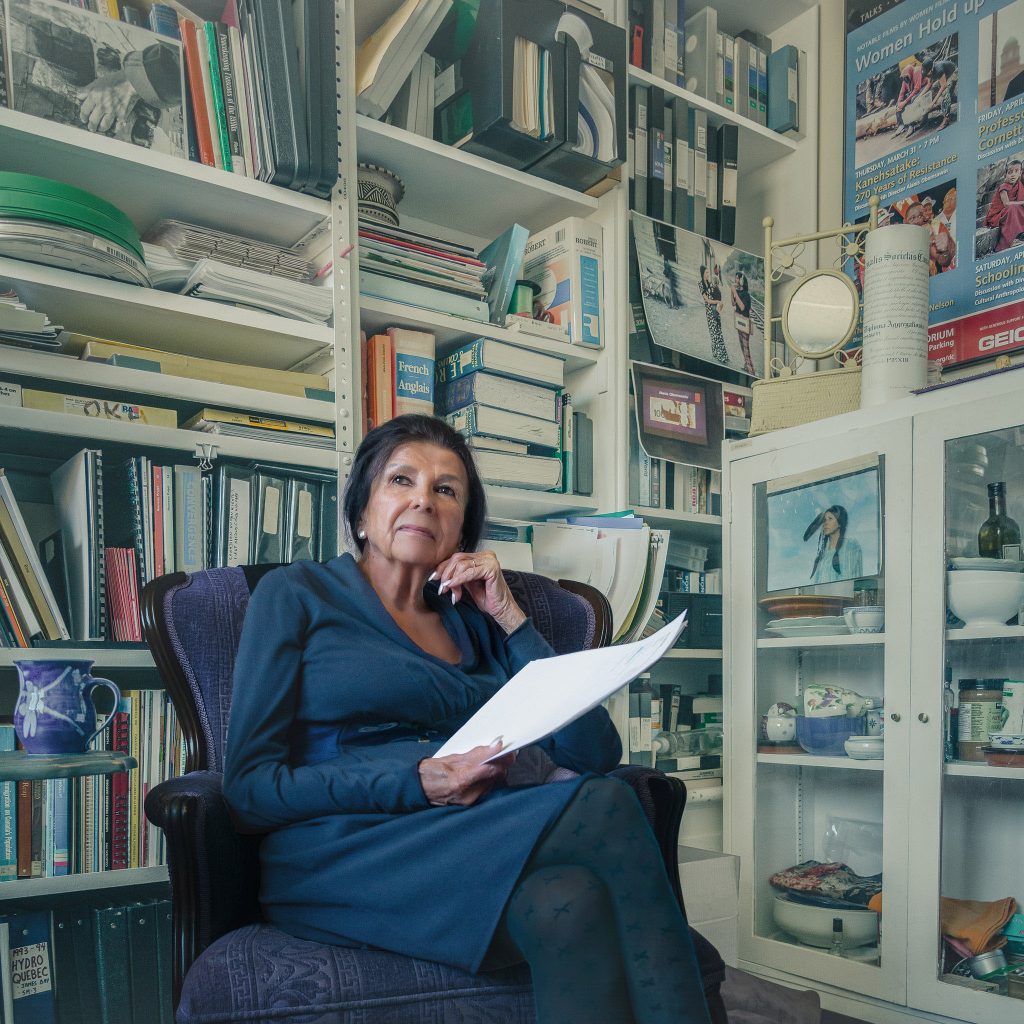 Don McWilliams, Filmmaker
"The first time I came down to the shooting stage here in 1971, the whole thing was a lake, and they had real evergreen trees and a log cabin. On this lake was a canoe. And on the canoe was actress Jackie Burroughs.

This studio was so flexible, and you could just rig the lights up any way you wanted. It was such a great place to shoot."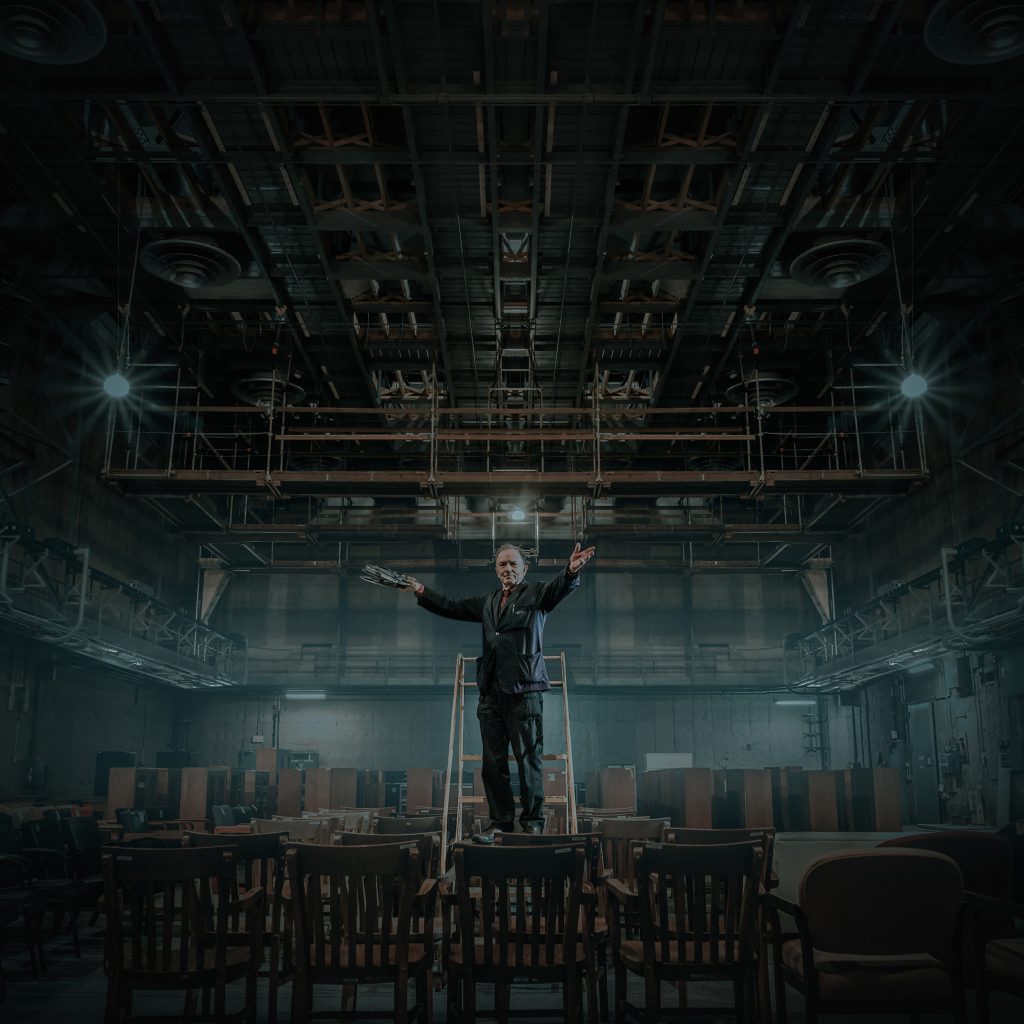 Lynn Smith, Animation Filmmaker
"Architecturally speaking, 3155 Côte-de-Liesse is not my favourite building—though I have to confess I was assigned a very cozy studio within this edifice where I animated my film Soup of the Day (and where I'm currently in the process of completing What Rhymes with Toxic). Some visitors have said that this studio seems an inspiring space, maybe because seeing a person animating 'directly under the camera' is out of the ordinary. Also, artwork in progress that can also move is magic. Maybe I convey some feeling of wonder because I am amazed too. Always."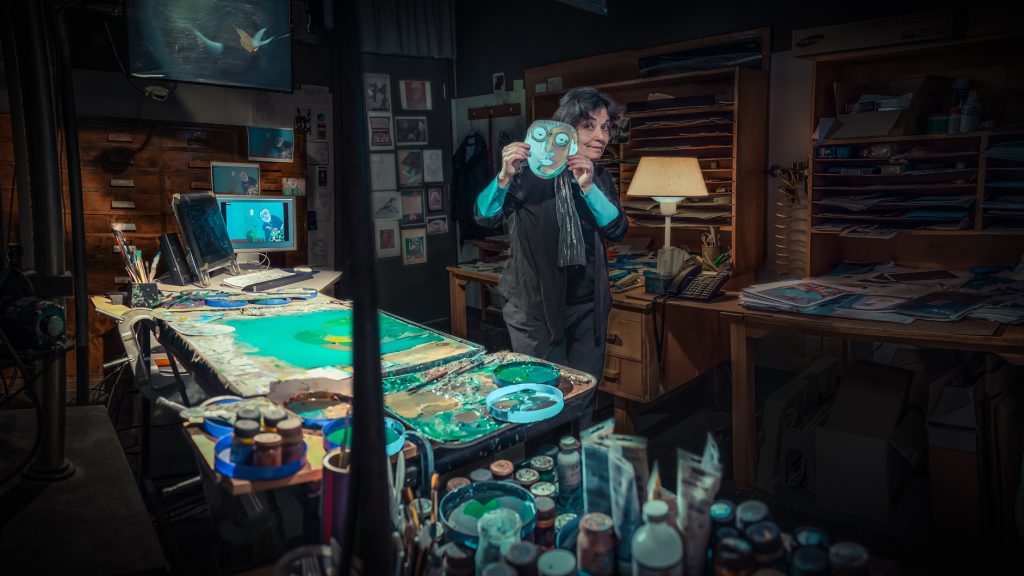 Biagio Pagano, Projectionist
"Way before the blue screens and green screens of today, we would use these giant backscreen film projectors to project images on the back of a transparent screen, and you would have the actors in front of the screen. A synchronized camera in front would film the whole thing. The light source from these projectors was created by two carbon rods. The electrical current would jump from one piece of carbon to another, creating an arc of electricity in mid-air, therefore, creating a light. And when they were rolling, the smoke coming out of the top exhaust was like the smoke from a train chimney…"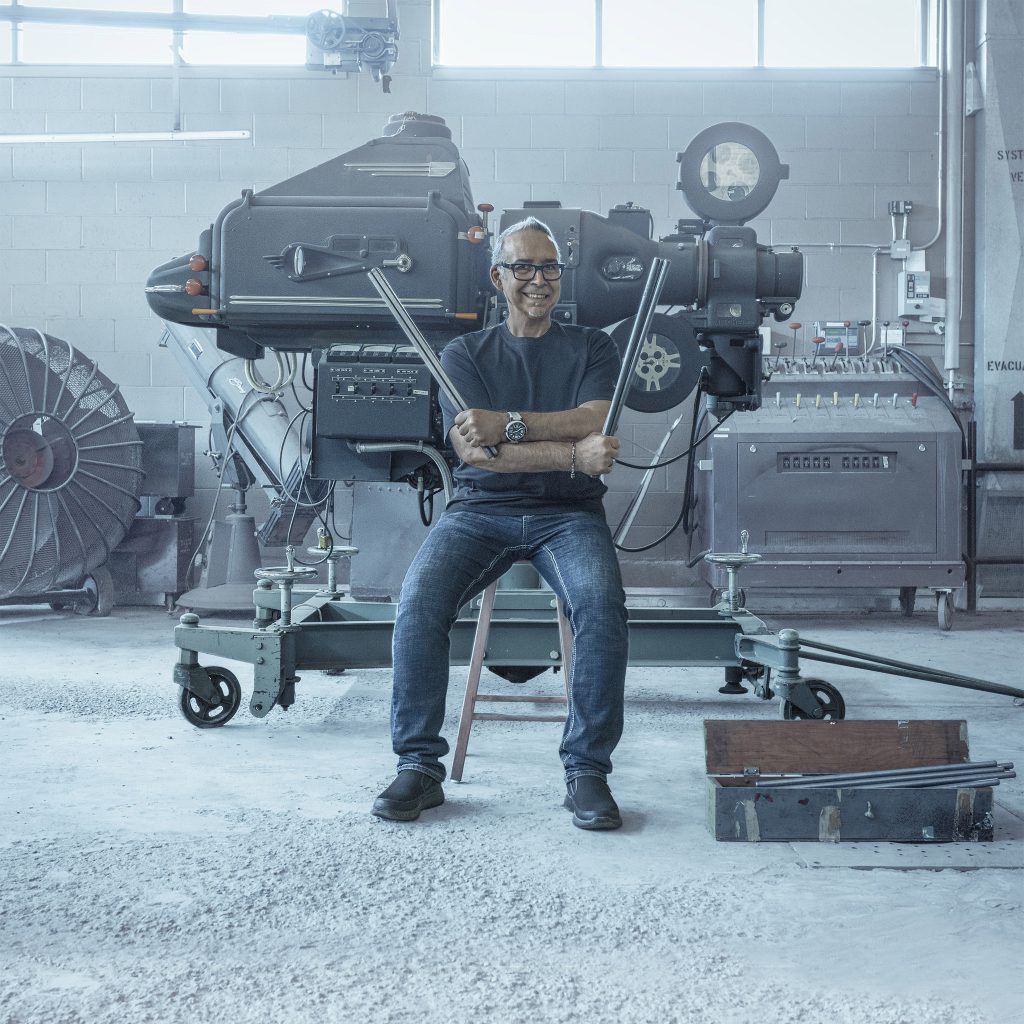 Albert Ohayon, English Collection Curator
"I haven't watched every film that's in here, I think that would be close to impossible, but I've seen more than 8,000 NFB films over the years. What is really fascinating about the vaults is that we have original 35mm and 16mm negatives! It is absolutely wonderful to spend time in here. Of course, if you do, you have to wear a light coat because it's very chilly. The temperature is controlled so that the film stock doesn't decompose."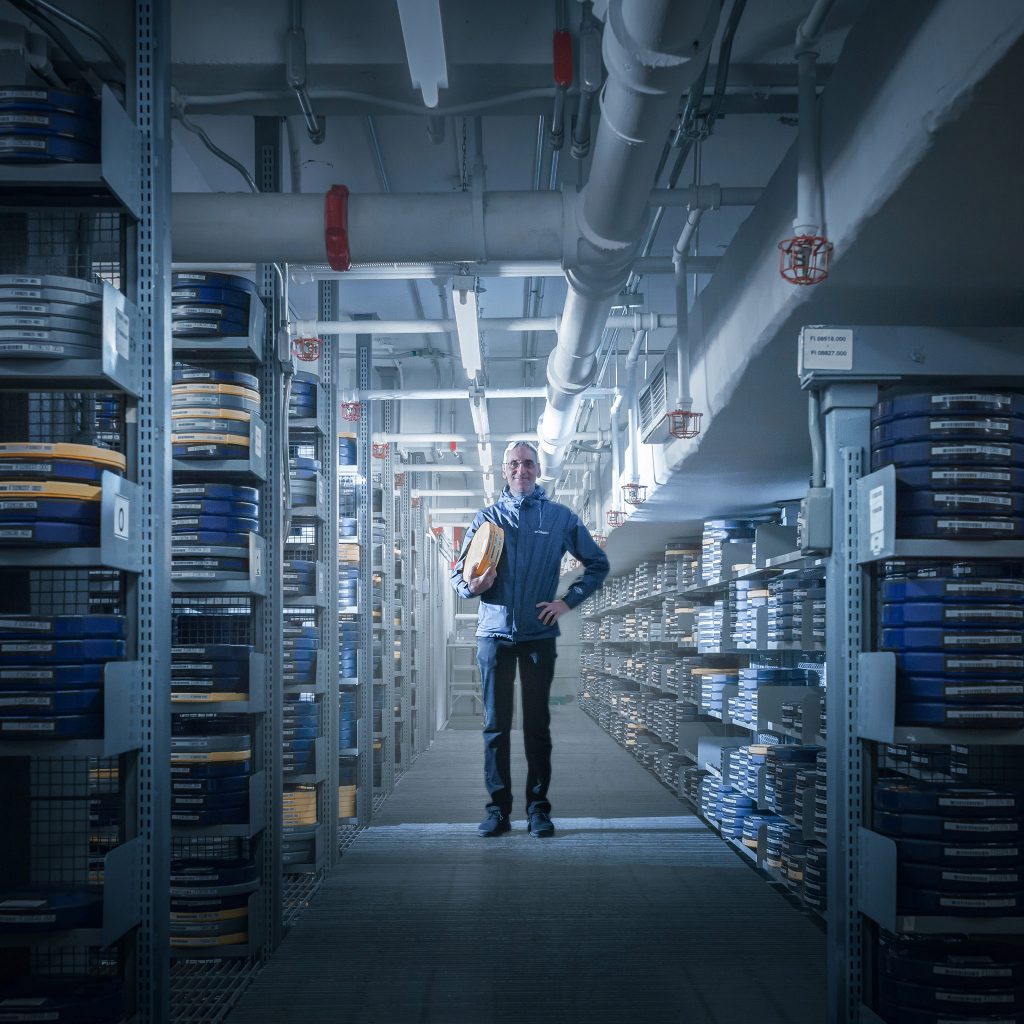 Geoff Mitchell, Mixer
"I've been working here for 23 years now, as a mixer and recordist. In the Chester-Beachell studio, where I now work principally, we record audio—Foley (sound effects), voice, narration recording and music—all types. The tasks vary a lot from day to day. But it is always interesting. This is a distinct place within the NFB, because we create audio from scratch."