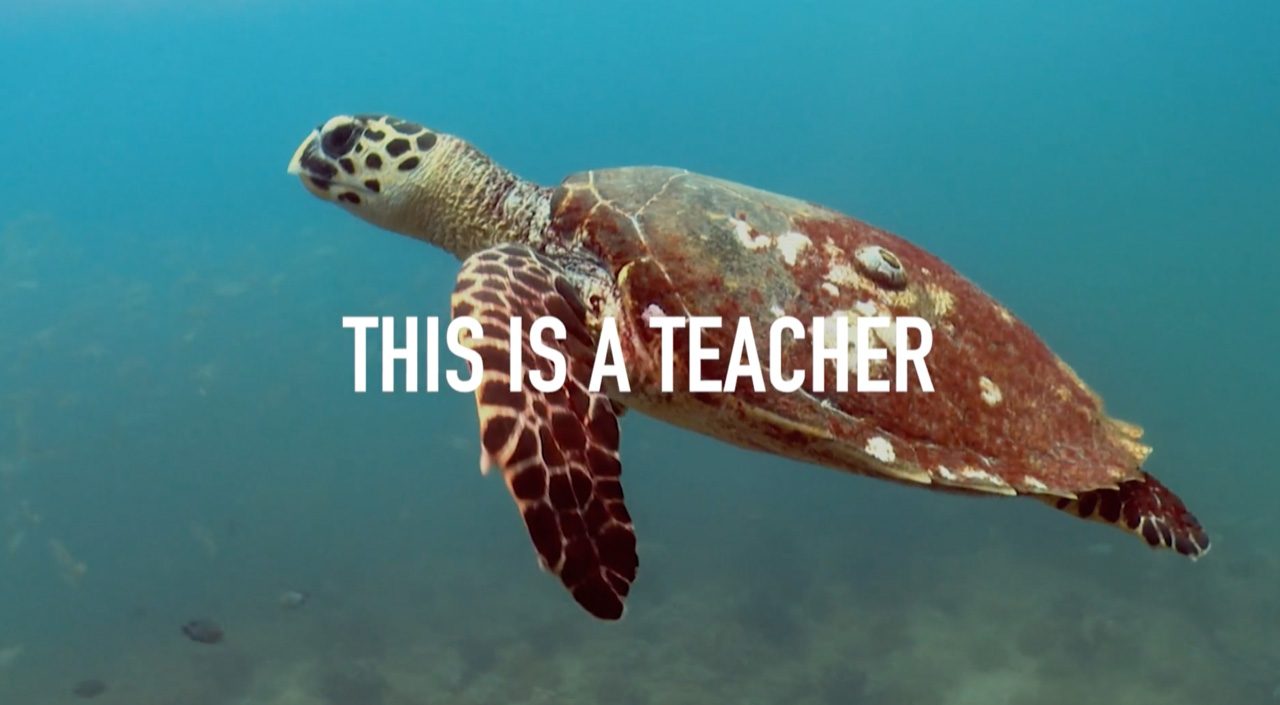 Ocean School | Immerse Yourself in Learning
This post was written by Andrea Nazarian. To see more, click here.
Inspiring the next generation of ocean leaders, activists and advocates, Ocean School is a free online tool making waves in the classroom.
The global ocean is a vast, complex and fascinating place that not many of us fully understand. While a lucky few have had the opportunity to study the ocean through diving excursions or submarine exploration, many learners have not had the chance to interact so closely with the deep blue sea.
The Ocean School project is on a mission to change that. Bringing an engaging marine learning experience into the classroom, Ocean School blends breathtaking underwater footage, interactive learning exercises, and multimedia storytelling into one incredible educational tool.
I heard about this amazing initiative through my cousin Arlette Boghoskhan, who works at the NFB's Montreal office and regularly sends me info about NFB projects she thinks I would be interested in. As someone who loves the ocean and all things creative, I was hooked on Ocean School as soon as I opened Arlette's e-mail.
This project is not your average learning tool. Ocean School leverages the power of virtual reality, augmented reality, and 360-degree video storytelling to give students a truly immersive and fun learning experience. Ocean School is a joint initiative between the NFB and Dalhousie University, and the result of the hard work and collaboration of a team of dedicated scientists, talented filmmakers, and passionate educators.
Ocean School encourages students to work as a "crew"—encouraging critical thinking and reaching consensus as a group—while they interact with the learning material. Modules on topics such as "Healthy Habitats," "Protecting Populations," and "Evolving Ecosystems" guide students through inquiry-based exercises and projects designed to integrate with Google Classroom.
Students are taken on an interactive journey, learning about the symbiotic relationship between humans and the ocean, the wonder and fragility of the underwater ecosystem, and the actions they can take as educated individuals to help protect it. Ocean School's goal of both educating its users and empowering them with actionable goals is what makes the project so unique.
Interacting with the global ocean is not just an activity reserved only for scuba divers or marine biologists anymore. Ocean School is on a mission to spread ocean literacy across the globe, and I encourage learners of all ages to take the plunge.
Pour lire cet article en français, cliquez ici.
Discover more Educational blog posts | Watch educational films on NFB Education | Subscribe to the NFB Education Newsletter | Follow NFB Education on Facebook | Follow NFB Education on Twitter | Follow NFB Education on Pinterest