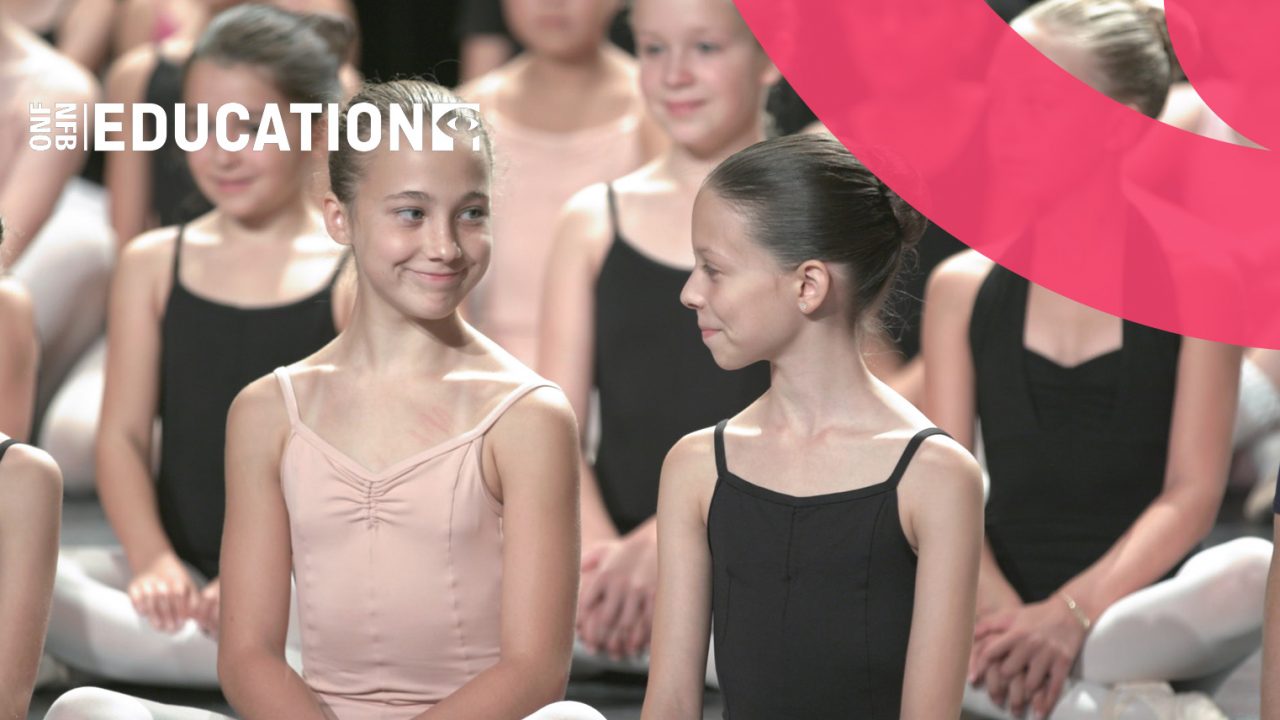 New on NFB Education – December 2019
Did you know that NFB Education updates its films, playlists, and educational offers every week? With so much content constantly being added to our site, we know it can be hard to keep up—especially when you're busy. With that in mind, we've created a handy guide that teachers can reference.
Check back every month for more documentaries, animation, and resource learning materials you can use in the classroom!
Here's everything new on NFB Education this December!
EDUCATIONAL FILMS ON CAMPUS
A Delicate Balance
A Delicate Balance, Christine Chevarie-Lessard, provided by the National Film Board of Canada
Filmed from the point of view of its young subjects, A Delicate Balance takes an introspective look at the lives of four aspiring ballet dancers who candidly tell their stories and share their hopes and dreams.
Shipbreakers
Shipbreakers, Michael Kot, Ed Barreveld, Ted Biggs & Michael Kot, provided by the National Film Board of Canada
This feature documentary profiles a bustling Indian shantytown where 40,000 people live and work in the most primitive conditions.
The Dionne Quintuplets
The Dionne Quintuplets, Donald Brittain, provided by the National Film Board of Canada
Back in 1934, Elzire Dionne delivered five identical girls. The Dionne Quintuplets follows Cecile, Emilie, Marie, Yvonne and Annette through twenty-one years of strange upbringing.
City Dreamers
City Dreamers, Joseph Hillel, provided by the National Film Board of Canada
City Dreamers is a film about our changing urban environment and four trailblazing women architects who have been working, observing and thinking about the transformations shaping the cities of today and tomorrow for over 70 years.
EDUCATIONAL FILMS ON CAMPUS
BLOG UPDATES
HOW TO REGISTER FOR A CAMPUS ACCOUNT
CAMPUS is our subscription-based VOD service that offers educators access to hundreds of exclusive educational films, lesson plans, study guides, film chaptering, and more. Your school may already be subscribed to CAMPUS. Use the links below to register your personal account and begin exploring all that CAMPUS has to offer!
Quebec
All Quebec English School Boards
All Quebec French School Boards
Saskatchewan
Network Services → Contact NetworkServices@gov.sk.ca
Ontario
If you cannot find your institution, please contact our customer service by email at info@nfb.ca or call 1-800-267-7710.
Questions? Comments?
If you have any questions or comments about any of our CAMPUS features, please feel free to leave a comment below.
Discover more Educational blog posts | Subscribe to the NFB Education Newsletter | Follow NFB Education on Facebook | Follow NFB Education on Twitter | Follow NFB Education on Pinterest