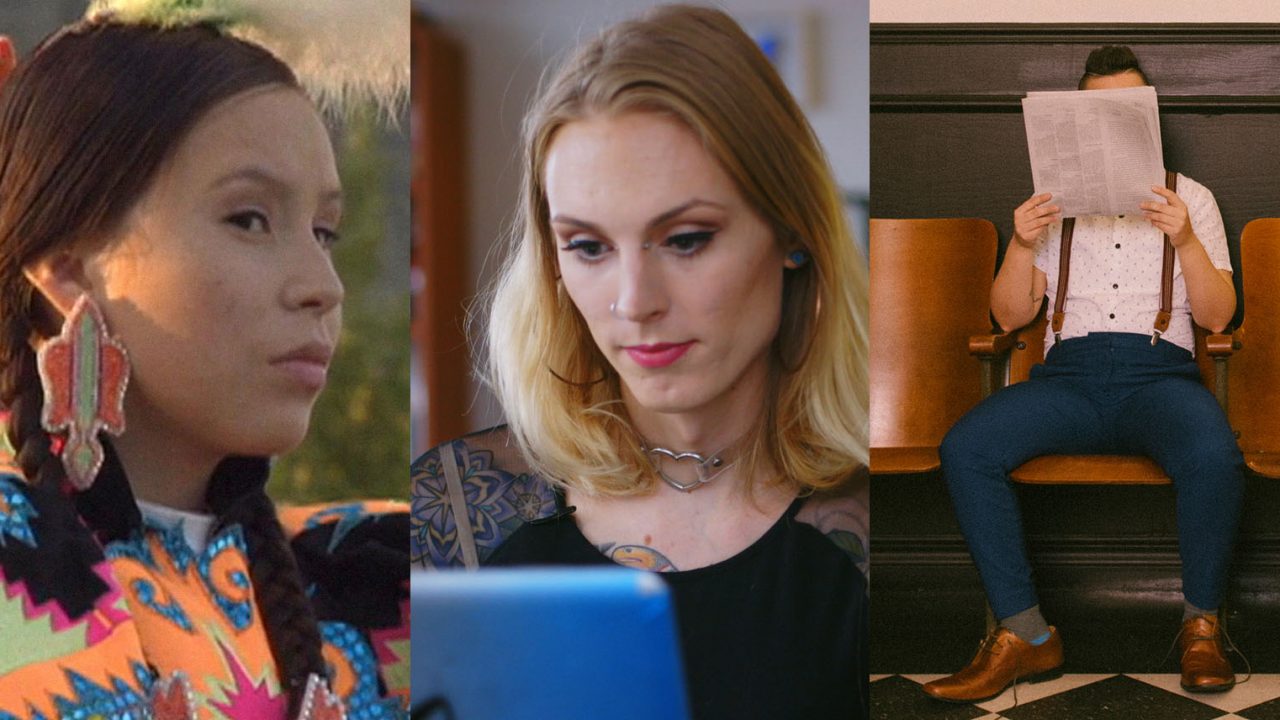 Teaching Gender Identity in the Classroom Part 1
As an educator with a strong anti-oppression pedagogical stance, teaching about gender identity is very important to me. With growing awareness around gender fluidity, non-binary identities and transgender experiences, I am always seeking to build my personal understanding alongside my students.
The three NFB productions discussed here—Do I Have Boobs Now?, Two-Spirited and Un/tied Shoes—can be used to discuss gender identity in various courses, from Canadian history and media studies to civics and English, and are appropriate for students aged 14 and up.
Do I Have Boobs Now?  
Do I Have Boobs Now?, Milena Salazar & Joella Cabalu, provided by the National Film Board of Canada
This short, evocative film about the lived experiences of queer feminist and trans activist Courtney Demone truly captures the complicated life of trans individuals. You might know about the #FreeTheNipple viral campaign that catapulted Demone to social-media fame in 2015, but you may not know the ways in which the backlash has impacted Demone and others like her.  In the film, Demone explains that she started the campaign to challenge people to examine the arbitrary ways in which society treats men and women differently, the sexualization of feminine bodies, and media censorship policies.
Demone speaks from the heart and expresses visceral pain in the interviews where she describes the transphobia and confusing, even violent, reactions she experiences on the street. I found it heartbreaking to watch the scene in which she describes her internal struggle to be perceived as the woman she wants to be. I recommend this film for use in any course in which students examine social constructs of gender identity and challenge sociocultural forces of oppression. It may also be relevant in a media studies course, where it could be used to study how viral campaigns work.
Two-Spirited 
First Stories – Two Spirited, Sharon A. Desjarlais, provided by the National Film Board of Canada
"Since contact, we have learned to judge and condemn our two-spirited people."
Two-Spirited presents the empowering story of Rodney "Geeyo" Poucette, struggle as a two-spirited person (gay, lesbian, bisexual and transgender) against prejudice in the Indigenous community. Two-Spirited is a film that can be used to examine a range of themes, including intersectional identity, the impact of colonialism, and Indigenous cultural practices.
I used this film in my Canadian history class as a "minds on" activity before a lesson on challenging dominant narratives in Indigenous history. We made a mind map about the intersectional identities of two-spirited people, which led to a greater discussion around oppression and resilience of marginalized groups. Most of my students were not familiar with the term two-spirited, so they were interested in learning more about Rodney's experience.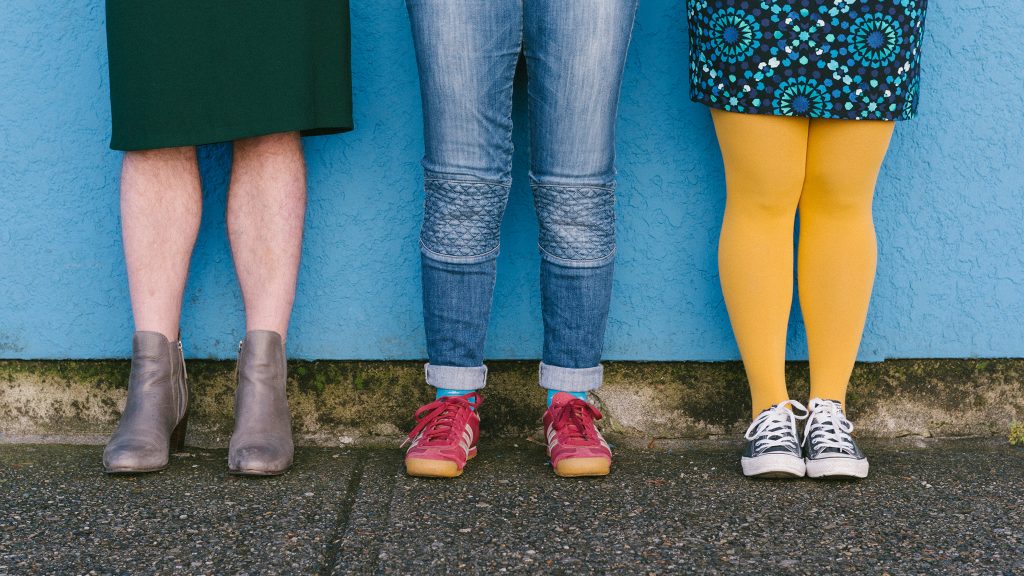 Un/tied Shoes is like no other interactive project I have seen! It is creative, provocative, has a "cool factor," and is highly educational. In teaching, we know that novelty can foster curiosity, and this project will definitely pique your students' curiosity. Un/tied Shoes is an interactive experience styled like an online shopping site for shoes, complete with prices, size-conversion charts (gender-neutral 12 is a men's 42), interesting style names, and a back story for each type of shoe in the collection (which have names like "The Hard Part" or "The Bridesmaid").
Evie Ruddy chose to tell their story about growing up genderqueer and struggling to find shoes and clothes that "fit" all the occasions and circumstances of their life as a person who didn't identify as male or female. Ruddy uses this unique platform to educate the mainstream "consumer" about gender divisions and a fashion industry that's complicit in maintaining oppressive gender identities, and as a call to action for retailers to examine their harmful and exclusionary practices.
I would recommend this film for use in a marketing or business course, in gender or equity studies, and in social justice or civics classes. This interactive could also be used in any media studies, art or English course. It could be used as a jumping-off point for examining other societal or commercial agents of oppression or marginalization. I would use this in a civics course to teach about creative activism, and challenge students to make their own creative product.
Resources
Download Egale Canada's latest Pronoun Resources for Teachers here.
Find information on creating and supporting a Gay-Straight Alliance (GSA) here.
Read Part 2 here
Christina Ganev is a Hybrid Teacher-Coach (History) with 16 years of experience in the Toronto District School Board. She has taught a range of social sciences, humanities and English courses at the secondary level. She is most interested in anti-oppression and anti-racist teaching resources, approaches and practices.
Pour lire cet article en français, cliquez ici.
Discover more Educational blog posts | Watch educational films on NFB Education | Subscribe to the NFB Education Newsletter | Follow NFB Education on Facebook | Follow NFB Education on Twitter | Follow NFB Education on Pinterest