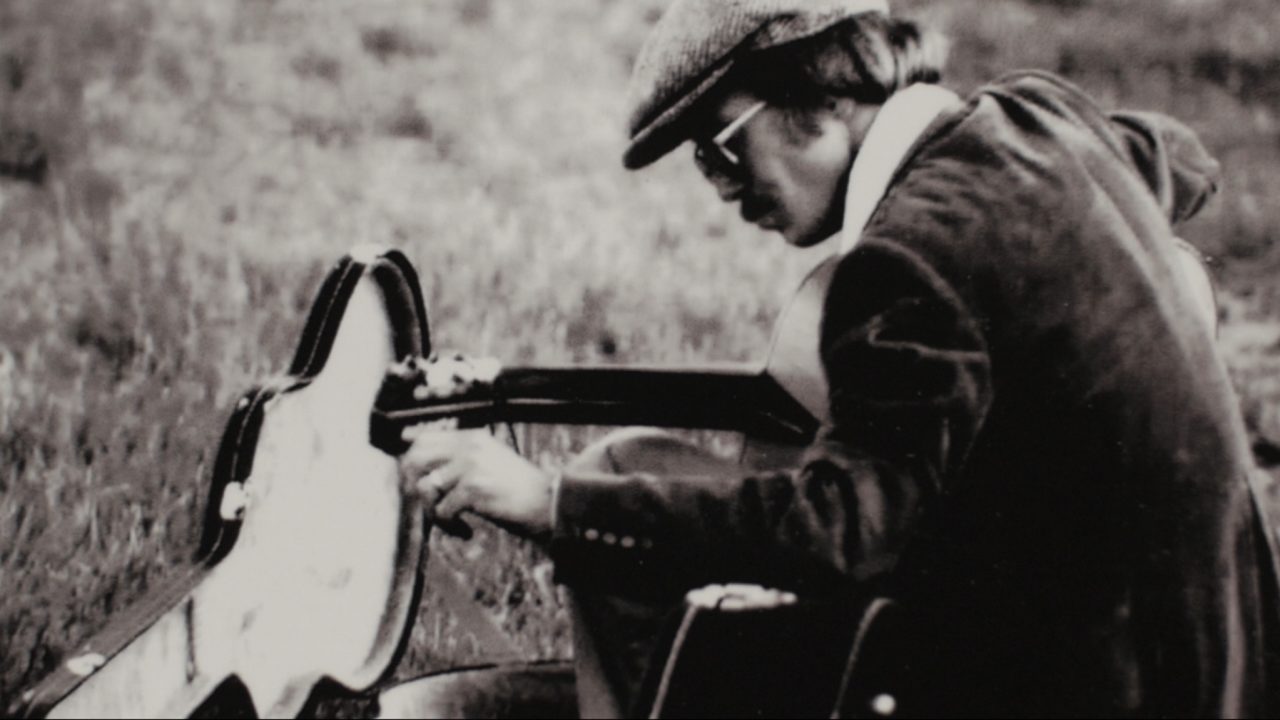 The Song and the Sorrow: A Journey into Mental Health and Music
As we grapple with a surreal and shifting new isolated reality (due to the COVID-19 pandemic), The Song and the Sorrow, with its contemplation of mental health, resonates in its message. The film explores the relationship between two deeply talented musicians: Gene MacLellan and his daughter Catherine.
Gene died by suicide when Catherine was only 14. His legacy of mental health struggles and his creative prowess have informed Catherine's life as she's grown into her own artistic mastery.
Gene was one of the most successful Canadian songwriters of all time. His song "Snowbird" (made internationally famous by Canadian icon Anne Murray) is celebrating its 50th anniversary this year. Catherine MacLellan was all set to mark this milestone through a special Anne Murray tribute show with Symphony Nova Scotia. But that, of course, has been cancelled, along with most other cultural events.
A sense of isolation can be at the very core of mental health struggles. We feel apart from others, we feel insignificant and disconnected. The very real and isolated crises that many people find themselves in due to the pandemic can only serve to exacerbate this condition. Mental health is now, more than ever, an essential topic to keep at the forefront of our conversations and considerations. Suffering in silence can be fatal. And that is the message that Catherine MacLellan was determined to bring to the world when she agreed to make this film with me.
I was nervous to ask Catherine to go on this documentary journey. I had known her for years (we both live on PEI, where everyone knows everyone) and we had worked together on music videos, but the process of documentary filmmaking can be long and arduous, and when the subject of the film is your own personal life, even more so.
I knew that I'd be asking Catherine to be vulnerable, and brave, and very patient. But Catherine was determined to turn her own experiences of depression, and the legacy of her father's loss, into something that could serve to empower others. As a director I was amazed, time and time again, over the three years that it took to make the film, at Catherine's insistence on vulnerability and openness. It is those qualities (in her and her family) that make The Song and the Sorrow a compelling film. That, and the music!
Gene and Catherine have written timeless songs, and the film is a celebration of their artistry as well. There is a connection between struggle, sensitivity, sadness, and creative expression. One perhaps does not need to be sad to be creative (indeed sadness can stifle creativity) but artistic expression can be one avenue to process overwhelming feelings. The creative process can be a balm on the wounds of life. There is no doubt that Gene's struggles fed the universality and resonance of his work.
The Song and the Sorrow was released in 2018 and Catherine and I have travelled with the film to festivals across Canada. Catherine gave special musical performances and Q and As to support the film. Her presence with the audience gave the screening experience an added depth. And it gave us a chance to connect as friends, without the camera between us, which was really special. It opened the Rendezvous with Madness Festival at the Hot Docs Cinema in Toronto and picked up awards at FIN Atlantic, the Lunenburg Doc Fest, Silver Wave, and the Scottish Mental Health Arts Festival. Catherine did a special interview about the film with Tom Power for CBC's q! It is so great to have it released on NFB.ca; and hopefully in this time of excess isolation, The Song and the Sorrow can bring solace and insight to viewers who are struggling.
I reached out across the Internet to ask Catherine to reflect on the film, the 50th anniversary of "Snowbird", and her thoughts on mental health in this critical time.
Q: How are you these days? How has isolation affected your mental health and your creativity? How are you coping and dealing?
I feel like this time of isolation has put a magnifying glass on my emotions. I have more time to notice them, and they seem bigger and more volatile. My happiness is more happy, my sadness is more sad. A rollercoaster of emotions. But it is allowing me time to practise with all the tools I've accumulated over the years. I have taken this time to commit myself deeply to meditation and yoga, to eating well and taking more walks. There are also a lot of days when I eat ice cream for breakfast and watch Netflix all day. There seem to be no hard and fast rules except my commitment to my meditation practice.
Q: Almost two years after its initial release, how do you feel about The Song and the Sorrow? Has it reached people? What effect do you feel it's had?
First of all, how is it possible that it is almost two years already?! I'm so proud of this documentary and all the ways it has travelled with and without us—to film festivals and events, and finally online into people's homes. I've received so much amazing feedback about the film from so many people. It has definitely reached people's hearts and become a story that enables people to talk freely about mental health and their own journeys. For me, that is the greatest possible outcome.
Q: Over the past two years you focused a lot on commemorating your father's work and life. We made this film. You put on a stage show about his life and music for two full summers. You released a tribute album of his songs. What was that journey like and where are you now in your relationship to your father's work?
It has been an incredible last few years. I have learned so much about my father, myself, mental health and the history of music in Canada and worldwide. It has been intense and there were definitely moments I wanted to give it all up, to run away into the safety of staying on the surface of my relationship with my dad. I'm so glad to have had you and this project to keep me digging and asking and searching. It has transformed my life and allowed me to move on in a deep way.
Q: You must have been disappointed to have to cancel the "Snowbird" 50th anniversary tribute to Anne Murray. Do you have any plans to remount it in some form? What is your relationship like to Anne Murray these days?
It has been so very hard to cancel all of my tours, but this one involved so many hours of work, so many people, it was truly heartbreaking. This project was a collaboration with Symphony Nova Scotia and so it's not easy to get everyone in the same place again. There is talk about trying again in 2022, so I will await word with fingers crossed!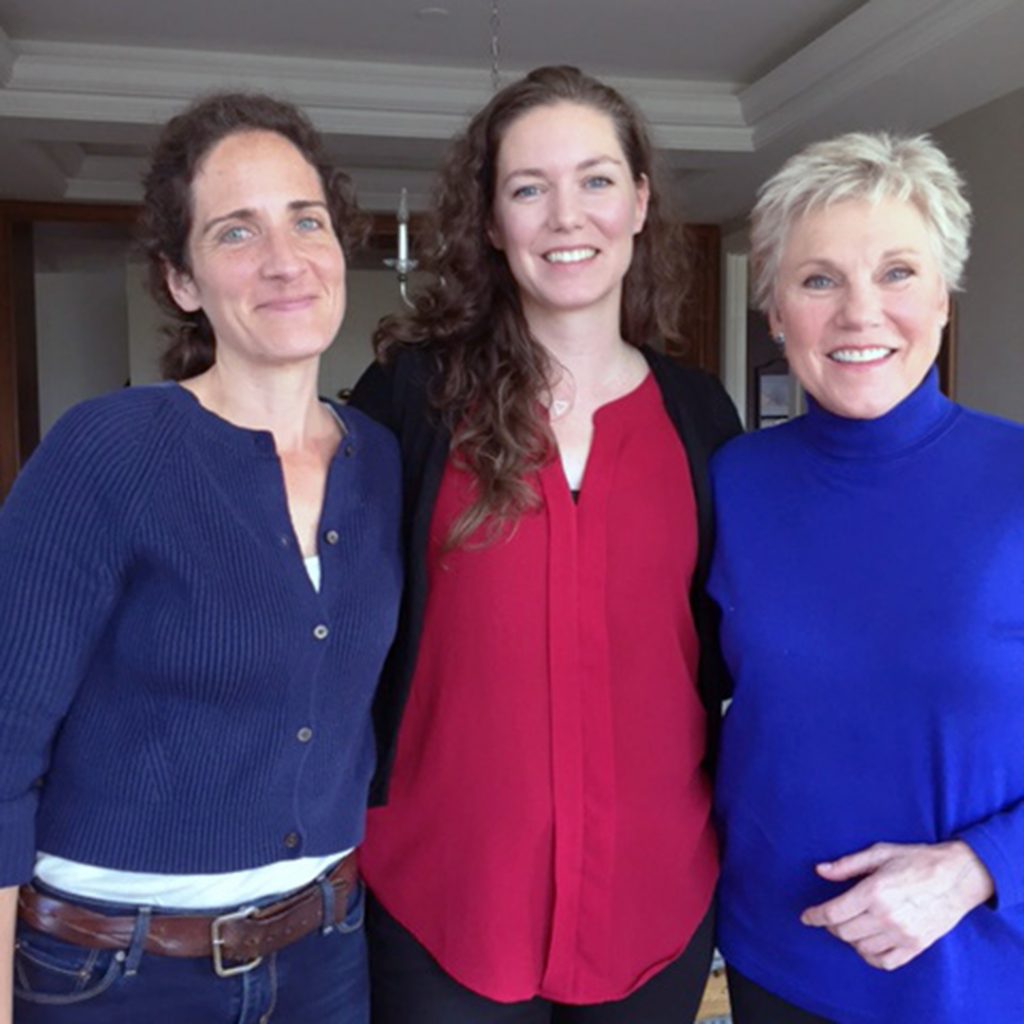 I have never had much of a personal relationship with Anne Murray, but she has been so gracious in helping with the documentary and sharing photos from the early days for me to use in my stage show. I am forever in her debt. And in learning all of the songs for the symphony show, I became well-schooled in just how incredible and diverse her career has been. And now I wander around the house with those songs stuck in my head—waiting for a chance to sing them to people together in a room.
---
Header image by David Sheffield