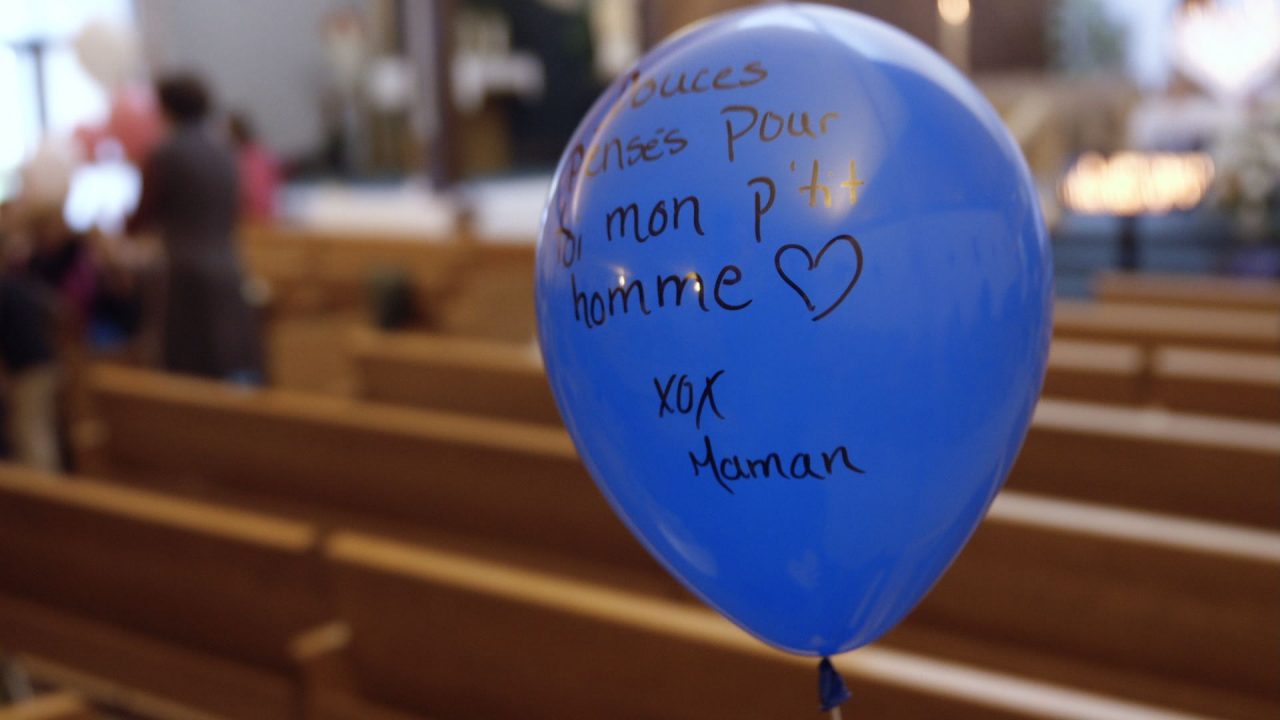 Moments of Life: Opening The Dialogue On Perinatal Grief
In Canada, one in four pregnancies ends without the birth of a baby. One in four. It's a shocking number, a statistic that sends a shiver up our spines. It casts a shadow on pregnancy and all it symbolizes: beauty, nature, and gentleness. Pregnant women are said to represent life, love, hope, joy….
A founding member of the New Brunswick film co-op Cinémarévie, France Gallant directed her first film, Je danse ma vie, in 2002. Filmmaker, videographer and screenwriter Samuel-A. Caron headed up numerous projects, both in his work with young people and in the professional industry. Their documentary Moments of Life is now available on NFB.ca.
While different kinds of grief shouldn't be compared, it's hard to imagine a worse tragedy than the death of one's child. In theory, we should be ready to do anything to bring even a little bit of comfort to parents going through this terrible ordeal. But in practice, it's not so simple. Our beliefs, our values, and our prejudices lead us to create a "scale of legitimacy" when it comes to different types of bereavement—a hierarchy informed by factors like the age of the baby, or in some cases, the number of weeks of gestation.
Parents living through perinatal grief—the death of an unborn baby or one just a few days old—come to understand this very quickly. In the eyes of many, their "misfortune" is nothing compared to the tragedy of parents who've lost a "real" child.
"Yes, but I'm sure you understand… It's worse for her, because she lost a real baby…"
"Anyway, at that stage it wasn't much more than a shrimp…"
"It's been a year already. Get over it… You'll have another one."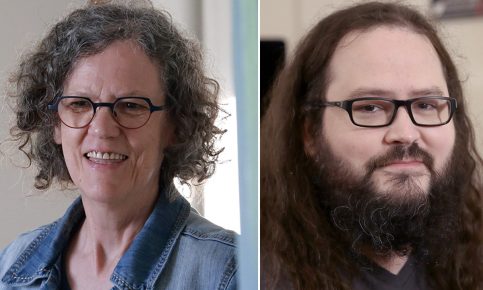 These are some typical responses to grieving parents, each of whom has their own unique and harrowing story to tell. The common denominator is their suffering, and the desire to have others understand it and acknowledge its legitimacy. But gradually, with the effects of the passage of time on grief, there is a seemingly universal need among these parents to reach out, to help, to support others who have, like them, been through the loss of a child. On this level, few distinctions are made between, say, medically indicated termination, death in utero, or the passing of a four-year-old child. These tragic events challenge us to no longer see life in black-and-white terms. Instead, we are plunged into grey areas, before slowly being able to rediscover other colours.
With this documentary, we want to increase public awareness of the experience of parents living through perinatal grief, without being sentimental or resorting to tear-jerking. Instead, we hope to lead viewers to develop a sense of empathy with them, to spark a wider conversation that's essential for the future of our society, and to bring support to grieving parents by showing them they are not alone.
Moments of Life brings a message of hope—one that opens the door to more dialogue.
Samuel-A. Caron and France Gallant
---
WATCH MOMENTS OF LIFE
Moments of Life, Samuel-A. Caron & France Gallant, provided by the National Film Board of Canada