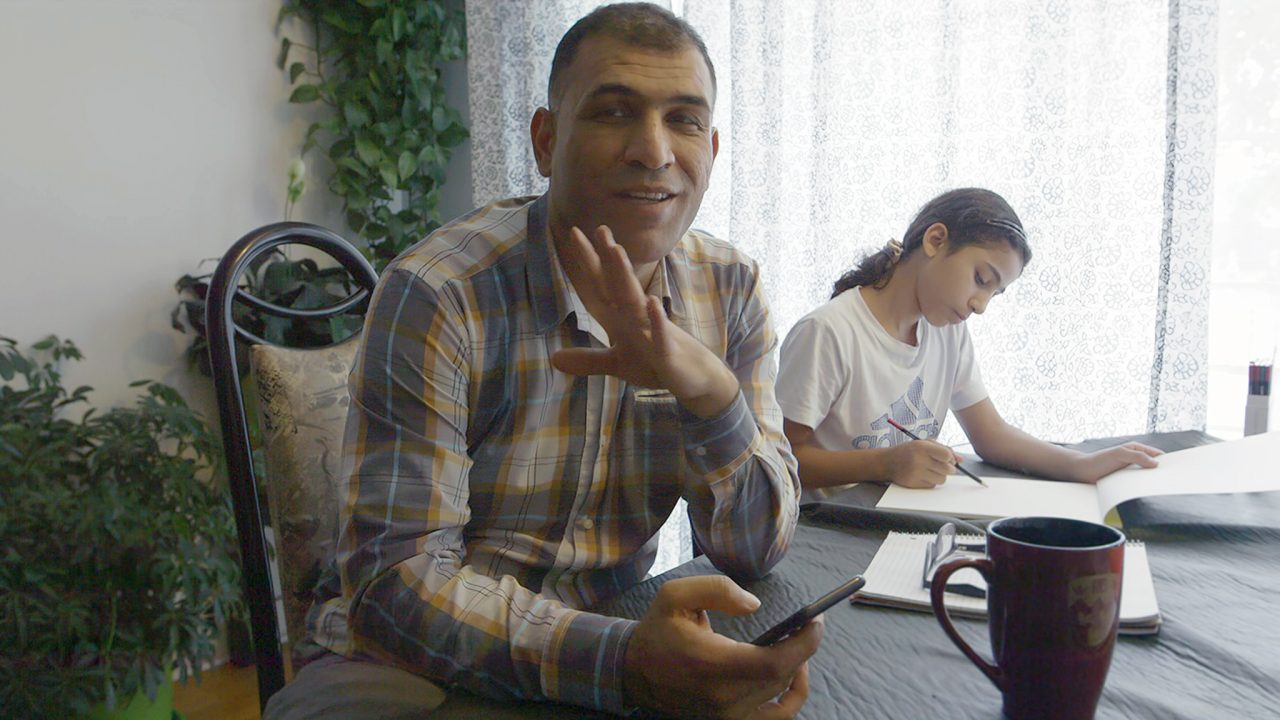 Far From Bashar: The New Life Of The Al-Mahamids
I first imagined Far from Bashar as the daydream of a Syrian child who's been plunged into new surroundings, haunted by the war he's just left and eager to embrace the life he's just begun.
Pascal Sanchez is a director, screenwriter, producer and photographer. In his fourth documentary feature,
Far from Bashar
, Sanchez offers a shattering portrait of a Syrian refugee family who have recently settled in Montreal. Watch the film, now available for free online.
I wanted to make a film about thought. To film thought as if it were an actual landscape, full of people, animals, flowers and trees. At a time when Canada was still largely closed off to refugees, I began looking for such a child in Montreal. I asked around endlessly. At long last, I met the al-Mahamids: Adnan, Basmah and their children, Ali, Basel, Raniah and Saja.
I was struck by their story. In particular, by the militant Adnan, his experience both in Syria and here in Montreal, his social commitment, his faith in tomorrow. I also noted the resilience of the kids, their liveliness, their desire to be here. I saw the presence and courage of their mother, Basmah. This family, I sensed, could help my fledgling ideas take shape. Because I saw in them something of myself.
The project got quickly underway. They opened their doors to me, invited me into their home. Since I don't speak Arabic, I often filmed with little idea as to what was being said, relying instead on body language and affectionate gestures. I captured Raniah at school with her brother Basel, going full speed ahead with their lives. Saja would watch her parents closely, becoming the documentarian's alter ego, in a way.
The family's apartment was bursting with life. But there was also tremendous vulnerability, pain, a terrible fear for loved ones left behind. I told myself we know nothing about this war—that our ignorance was downright obscene. That the repressive regime was hideously, incredibly violent. And this was something the al-Mahamids had to cope with daily as they struggled to build their new lives. In filming them, I wanted to pay tribute to their courage, humanity and immense love for one another.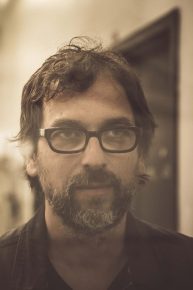 There were days when the suffering refused to be ignored, would come surging back into the present. Adnan would relive his arrest and incarceration, the pain of each moment springing vividly to life. These days from the past would fill the air. We talked about it. The scene that starts the film is one such day. Adnan, improvising, softly addresses Ala, a friend of his who's still in prison. He mentions his brothers.
His words are beautiful, profound. He also shares his writing with me. When I ask him why he agreed to be filmed, he answers: "Because we are good people." I understood, then, that he was alluding to the racism and stereotypes his family must cope with at every turn. If they opened their door to me, it was also to change these perceptions.
Far from Bashar won't change the course of the war in Syria. It may, however, succeed in making some of us a little more open to those affected by it.
---
Watch Far From Bashar:
Far from Bashar, Pascal Sanchez, provided by the National Film Board of Canada