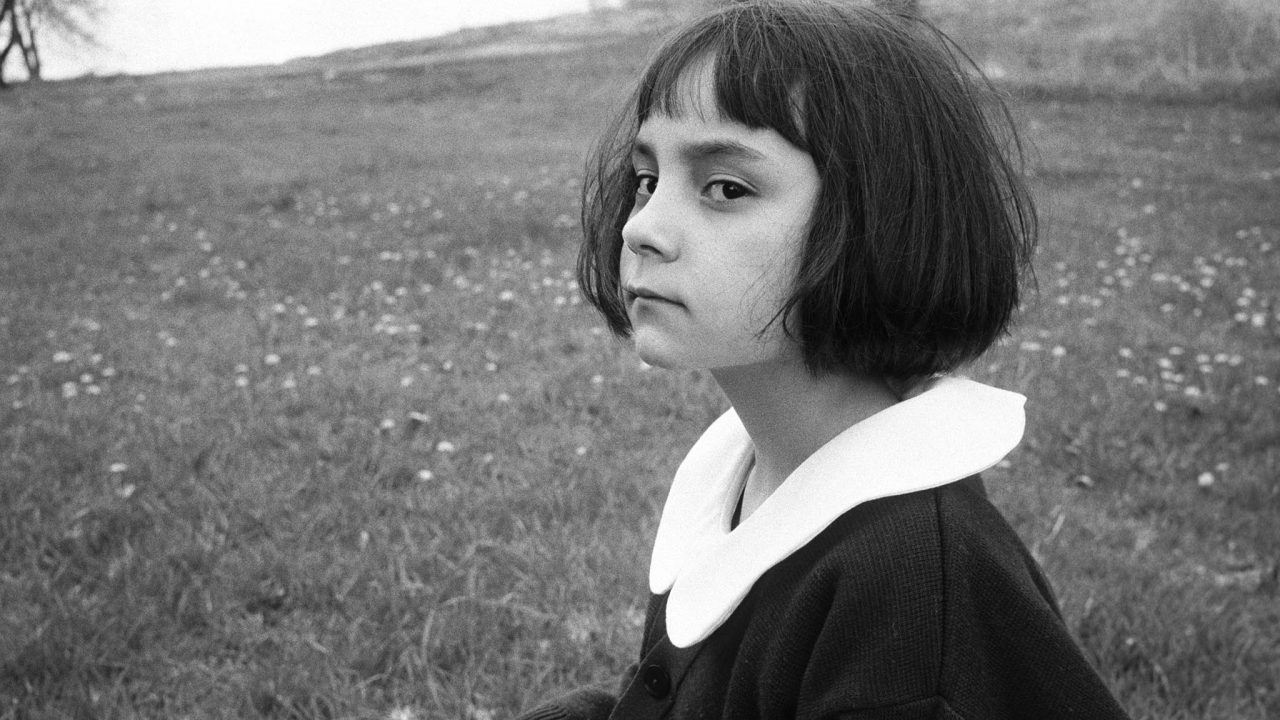 Mini-Lesson for When All the Leaves Are Gone
Mini-Lesson for When All the Leaves Are Gone
School Subjects:
Indigenous Studies
Civics/Citizenship
Heath/Personal Development

Bullying & Discrimination/Identity
Mental Health/Stress/Suicide
Ages: 12-14
When All the Leaves Are Gone, Alanis Obomsawin, provided by the National Film Board of Canada
Keywords/Topics: Canadian History, Land, Nature, Family, Creativity, Mental Health, Racism, Wellness, Bullying, Identity, Society, First Nations, Indigenous, Social Justice
Overarching Question: When faced with negative life experiences, what actions can be taken to create a sense of well-being?
Educational Synopsis: As the only First Nations student in an all-white school in the 1940s, eight-year-old Wato is keenly aware of the hostility towards her. She deeply misses the loving environment of the reserve she once called home, and her isolation is sharpened by her father's serious illness. When Wato's teacher reads from a history book describing First Nations Peoples as ignorant and cruel, it aggravates her classmates' prejudice. Shy and vulnerable Wato becomes the target of their bullying and abuse. Alone in her suffering, she finds solace and strength in the protective world of her magical dreams.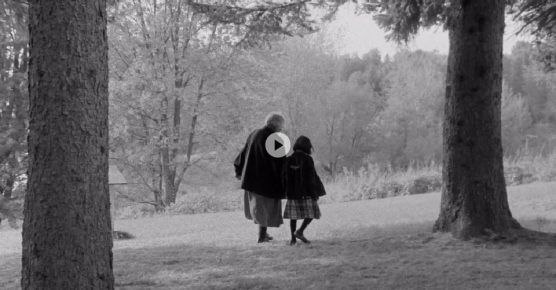 With a shoulder partner, discuss how the film's title is reflective of the young First Nations girl's experience. Consider how connection with the land is a symbol of wellness. How was the choice of title informed by this notion?
Rename
If you were to retitle this film, what would you call it, and why?
Extension
Students pop up from their seats and share the name of their title aloud.
Display new titles on the wall.
Students walk around the classroom and read the new titles while thinking about why others may have come up with the new title.
Switch shoulder partners: partners try to determine how their partner's new title reflects the film.
Summary
In one scene in this clip, the young girl reflects on her father's illness while staring out a window, remembering the words of her mother: "Look out the window at the tree in the backyard. When all the leaves are gone, if your father is still here, it means we'll have him for another year." Although isolated from her father, who has nurtured her sense of identity and her understanding of the oppression her people face, the young girl connects with what little nature surrounds her in her new environment in order to understand her father's fate.
The scenes of nature at the beginning and end of the film are contrasted with the absence of nature within the city setting. This is symbolic of the young girl's connection with her roots—with the land and her people. The land is symbolic of that which nurtures her sense of well-being and belonging. The city and its fractured relationship with the land symbolizes the young girl's sense of self being fractured by her experiences. It is the land, her ancestors and her creative mind that help her to cope with the trauma that she experiences at school.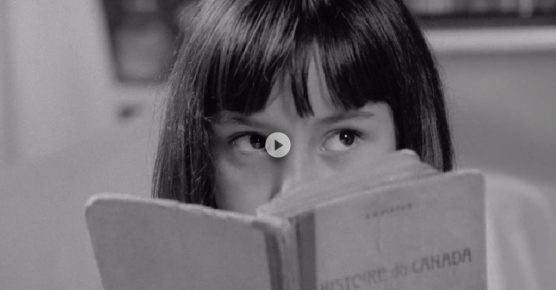 Independent, small or large group.
If they are working independently, have students fold an 8.5 by 11-inch blank sheet of paper into a four-quadrant mind map. If they're working in a small or whole-class group, divide a large sheet of poster paper or white board into four equal parts. Draw a small circle in the centre. Write the word CHILD in the centre. Label the quadrants as follows: emotional, physical, mental and spiritual.
Brainstorm how the main character's experience may have had a negative impact on each quadrant of the child's overall sense of well-being. Consider immediate and long-term impacts on well-being.
Write down students' thoughts in the appropriate quadrant.
As a class, consider what sort of nurturing supports or actions might help to erase the negative impacts on the child's well-being. Write the nurturing support ideas on sticky notes and place them on the quadrants that were filled with negative impacts.
Extension
In the past, it may not have been possible to question and fact-check information being widely taught in schools and through the media that promoted hatred and violence towards Indigenous Peoples. Discuss why it's important to teach critical-thinking skills and digital/media literacy in schools today in order to halt the spread of false information intended to promote disparity between different groups of people.
Summary
While in school, the young girl is taught misinformation about her own people from a non-Indigenous perspective. The teachings are contrary to the truth of the main character's memories of her family, culture and community.
This false information instills negative beliefs and false narratives about Indigenous Peoples. How does this content contribute to social disparities and negative views of Indigenous people that continue to impact the fabric of today's society? Why have these false narratives been widely accepted within the Canadian historical narrative, even into the present? How can the education system help dissolve negative stereotypes and false understandings of Indigenous Peoples?
In many Indigenous communities, original methods of child nurturing place the child at the centre. The child's sense of well-being is in balance when they are nurtured emotionally, physically, mentally and spiritually. Support from family, community, caregivers, friends, teachers and counsellors can help the child maintain their sense of well-being when they're faced with experiences that can be traumatic.
In the film, the young girl thinks about her Elders and her connection with nature, including the land and animals, to help her cope with her real-life negative experiences. She uses her connection to spirit and creativity, as well as her memories, to help ease her sadness.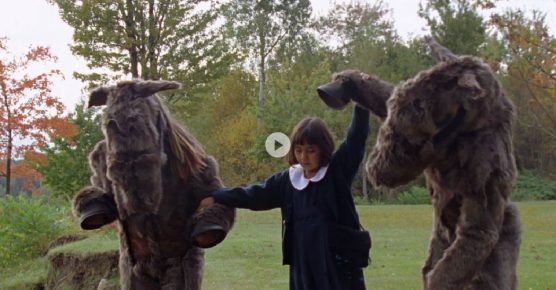 Create: Describe and sketch a visual representation of a nature-inspired character that you would turn to if you were faced with experiences similar to those of the young girl in the film. The character can be an extension of an animal that you would want to have around you when you're going through a hard time, to serve as a fun and loving source of comfort. Give the friend a name. Colour it. Consider a space that inspires you to feel calm and free. In your drawing and description, include details of where you would go to interact with your character. What kind of music would be playing when you're interacting with your character? Imagine you could spend time together. Tell the furry magical friend all of your hopes, wishes and dreams. Think of how your friend would laugh.
When drawing and describing your character and environment, consider how  connecting to nature, the creative arts and the imagination can help nurture well-being. How can creativity help get you through a hard time?
Gallery Walk
Post students' work on the class wall in gallery-style format. Have students walk around the room and look at each others' artistic representations.
Summary
At 8:18, the young girl recalls her father saying that, "The cruelest torture is that our country was stolen and our languages were silenced. Some day our people will have a voice again. No one can take away what is in our hearts, our spirits and our dreams." His sentiment is echoed in the final minutes of the film, as the little girl taps into her heart, spirit and dreams to disconnect from the hurt she is feeling. Creativity, spirit, imagination and deep-rooted connection to nature help her nurture her sense of well-being (physical, emotional, mental and spiritual). She's able to find coping strategies in an environment that has fractured her. How can connecting with nature and creativity help regulate emotions?
Extensions
Creative Writing: If the imaginary character in the story could speak, what would it say to the young girl?
Critical Thinking: How can resilience and flourishing be supported and encouraged amidst the intentional acts of emotional, physical, spiritual and mental abuse that continue to be inflicted on Indigenous Peoples today?
TAKE ACTION
Research the word "upstander" and consider how your school can encourage upstander behaviour rather than bystander behaviour when it comes to racism, violence and hate directed towards Indigenous Peoples. Consider how negative stereotypes and bias against Indigenous people have become normalized in Canadian society.
Seek examples of positive Indigenous role models. Create a poster campaign that is designed to help dissolve negative stereotypes of First Nations Peoples. What actions can you take individually or as a student body to help dispel negative beliefs and stereotypes about Indigenous people and encourage whole-body wellness?
Pour lire cet article en français, cliquez ici.
Crystal is a Cree/Dene Métis mother, Educator, Indigenous Education Consultant, and artist who is dedicated to supporting the Calls to Action. She has a background in New Media studies at the Vancouver Film School, a Bachelor of Education, a fine arts degree and a master's degree in Educational Technology, as well as an Indigenous Creative Writing and Visual Arts diploma from the En'okin Center. She also has extensive experience teaching in First Nations communities, and experience in resource development, research and the facilitation of Indigenous Education for teachers across the province of Alberta, as well as in teaching educational technology to pre-service teachers.
Discover more Mini-Lessons | Watch educational films on NFB Education | Watch educational playlists on NFB Education | Follow NFB Education on Facebook | Follow NFB Education on Pinterest | Subscribe to the NFB Education Newsletter