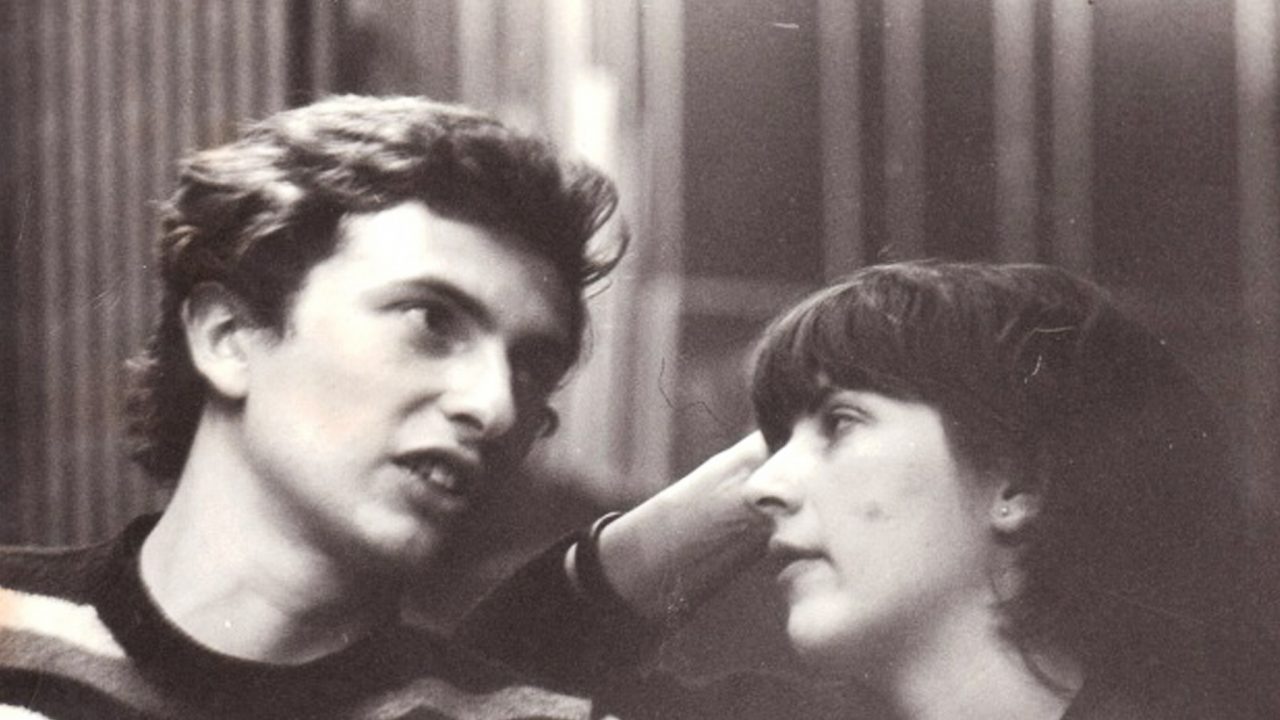 Luben and Elena: The Love of Art and the Art of Love
More than 20 years ago, in the midst of my travels in North America, I attended an art show in St. John's, by chance. Entering the Christina Parker Gallery, I forgot about the wind and the cold outside. My focus switched to a series of vibrant, intense works that somehow managed to speak to my Bulgarian roots and, at the same time, to this new world I was discovering—Newfoundland. The pieces were full of colour, emotion and kinetic energy. It was the kind of art you expect to see in New York or Paris, but to my surprise, I found it here, at the easternmost edge of Canada.
Ellie Yonova is a Canadian director and cinematographer. She was born in Sofia, Bulgaria, and relocated to Canada in 1999. Her 35-year-long career has taken her across four continents. Watch her latest film, Luben and Elena, now available for free online.
The artist was a young Elena Popova, who had arrived with the influx of Bulgarians that invaded Newfoundland in 1990. As soon as the border opened, around 3,000 Bulgarians came to Canada. Many were artists attracted to freedom and free expression. This is how I met Elena and her sculptor husband, Luben Boykov. It was a meeting that changed my life, because it became a big part of my decision to make St. John's my new home.
By the time I decided to make this documentary, I had known them for 20 years, and I'd witnessed their growth as artists and human beings. Understanding it would be an ambitious and challenging undertaking, I was passionate about making a film with them. I wanted to take an intimate, privileged look inside the relationship between two strong individuals who are artists. I wanted to approach their love story as an unusual and beautiful frame within which to explore bigger universal themes: the role of the artist and the meaning of art in society; the pursuit of freedoms; and the search for identity and home.
In their art, Luben and Elena have been exploring concepts of transformation, transience, frailty, movement through time and space, life and death—essentially everything that they've been through. The role of the artist, as Luben sees it, is to evoke our innate feelings of belonging and connection to these universal experiences through the art work. To create a layered cinematic experience that speaks to audiences in a similar way was my greatest challenge.
The directing approach that I adopted was one of discovery and associative storytelling, weaving in and out of time and place. Aesthetically, the film traverses these lines through image and narrative, blurring the ideas of who we are and where we come from—one of the themes touched on in Luben and Elena's work. This non-linear storytelling, combined with strong cinematic language, was a stepping stone for creating a portrait in time of these two remarkable artists; and it also underscored their ability to survive as a couple while moving through countries, continents and social systems.
To preserve their authenticity and let them be the way they are—passionate, funny and philosophical—I relied on a technique I adopted during my years of work in drama and feature films in Bulgaria, where non-professional actors are often used as a creative tool. This subtle and unobtrusive approach involves emotionally engaging the subjects in the ideas of the scene before we start shooting, and inspiring their natural sense of freedom and improvisation when the camera is turned on.
Over the years, Luben and Elena developed a daily habit of sitting and having coffee or a glass of wine while immersing themselves in long conversations, and we decided to frame the film inside these conversations. This was instrumental in revealing their natural intimacy and holding them up to their natural light, and in inviting the audience to feel they're a part of the conversation and to reflect on their own lives.
The powerful beauty of nature—a constant inspiration for Luben and Elena—is present in the three countries where the story unfolds: Canada (Newfoundland), Italy (Sicily), and their native Bulgaria. This narrative subtext took visual form in the ancient rock along the rugged coastline, and the cold North Atlantic it faces; in the abundance of colours and variety of plants and flowers growing at the primordial source of life, the volcano of Mount Etna; and in the wild beauty of the Rhodope mountains in Bulgaria. All places they call home.
Luben and Elena's story of art and love includes photographs, video footage, numerous art works, sculptures and people across a multilayered past and present. It adds a depth and veracity to their artistic commitment to leave the zone of comfort that holds back the artistic soul, a zone that is also a legacy of art, friendships and memories.
I cannot thank Luben and Elena enough for their openness to all topics, small or large, and their fearless willingness to push each other when it comes to their work or their lives.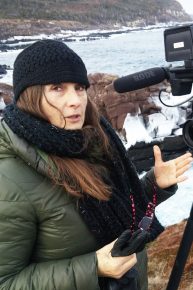 From the very start, I had the support and understanding of my producer, Annette Clarke—the backbone of the project. My thanks goes also to our second-generation cinematographer, my son Svetoslav Mihaylov, with whom we developed a shorthand for communicating in order to create this beautiful imagery. Tireless editor Hannele Halm was the fairy with her magic wand, and Jeff Johnston added the final touch with his music. Making this film was a pleasure for all of us, rising to our creative challenges and working together with love, respect and dedication.
---
Watch Luben and Elena:
Luben and Elena, Ellie Yonova, provided by the National Film Board of Canada