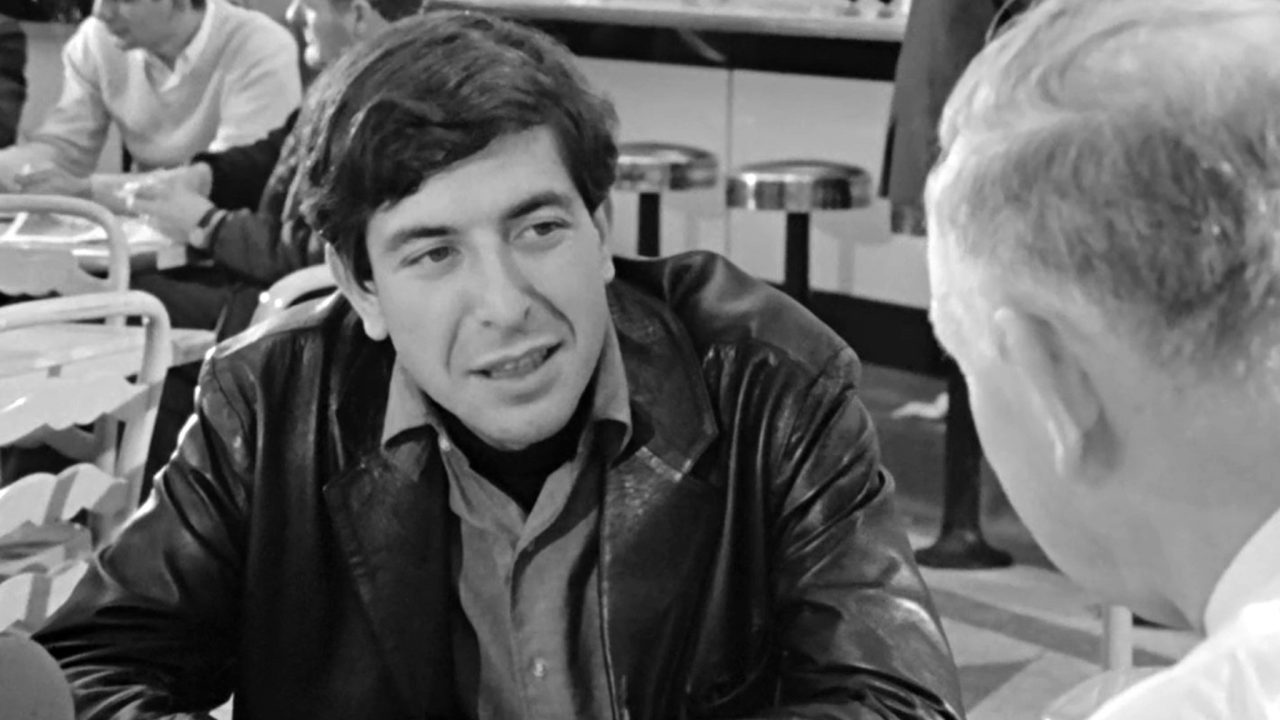 A Portrait of Leonard Cohen, circa 1965 | Curator's Perspective
In October 1964, the National Film Board sent director Don Owen and a small crew to film a college campus tour featuring four of Canada's poets: Irving Layton, Earle Birney, Phyllis Gotlieb and Leonard Cohen. The idea was to make a doc highlighting all four poets, but the film that was eventually released scrapped most of the tour and focused on Cohen; it was finished by a different director and is now considered a seminal documentary. As September 21 is the anniversary of Cohen's birth (he would have turned 87 this year), I thought I'd write about the history of this wonderful, beloved NFB film, Ladies and Gentlemen… Mr. Leonard Cohen.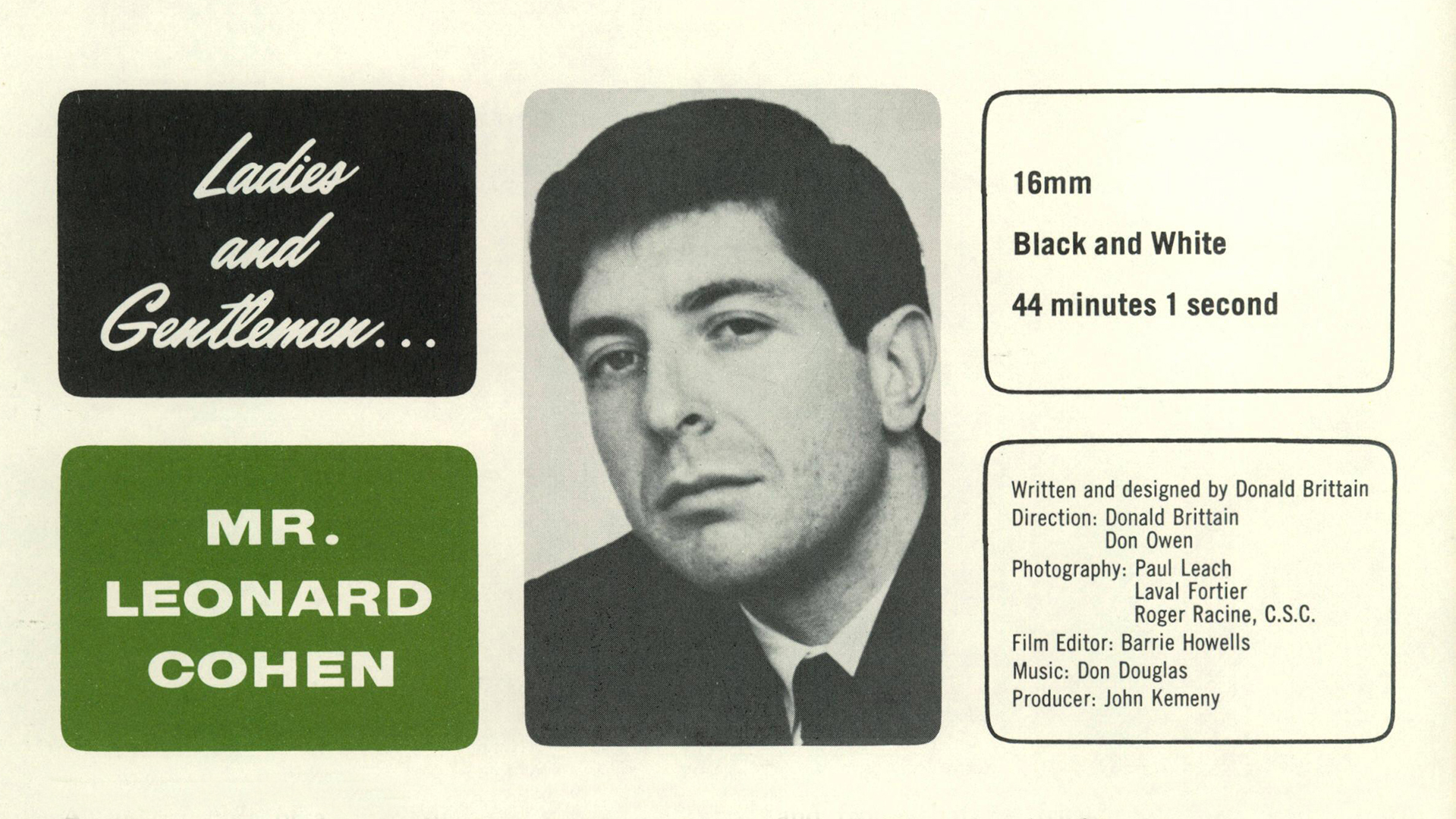 The genesis of this project goes back to discussions between the NFB and publisher McClelland & Stewart about possibly filming a tour of their four poets at six universities across Ontario and Quebec. The CBC was brought into the discussion, and they asked for a 30-minute documentary about the tour. Owen shot for several weeks as the four made their way to Carleton University, as well as to the University of Western Ontario, Waterloo, McGill, Queen's and the University of Toronto. During this time, Owen also filmed the four as they appeared on a television program hosted by Pierre Berton.
When he looked at the footage weeks later, Owen was not inspired with what he had filmed. He was scheduled to begin filming a new documentary in Nigeria about a young Canadian doctor, so he decided to abandon the poet project (whose working title was Four Poets) and go to Africa to make the other documentary (which would eventually become You Don't Back Down).
A new director
The producers did not want to give up on Four Poets, however, so they asked Donald Brittain to have a look at the footage and see if he could salvage it. Brittain did so and decided that Cohen was the only poet who was interesting, and that the film should revolve around him. He was given the green light to shoot more footage of Cohen in Montreal. At the time, Cohen lived on the island of Hydra in Greece, but he agreed to continue working on the film. Brittain developed a warm rapport with Cohen and filmed him all over the city, visiting friends and family. They shot one scene in the iconic Ben's Delicatessen (sadly, no longer open). When the filming had ended, Cohen was invited to come watch the footage at the NFB. He was filmed commenting on what he was watching.
As the editing was being finished, it was apparent that the agreed-upon 30-minute runtime was no longer possible: Brittain asked the CBC to broadcast a longer version, but at 44 minutes, it was now too long for a 30-minute time slot and too short for a one-hour time slot. The NFB solved this problem by offering the film, now titled Ladies and Gentlemen… Mr. Leonard Cohen, alongside Legault's Place, a 10-minute short about a man who lived in an old shack in the affluent Montreal suburb of Town of Mount Royal. The two films combined were called Two Men of Montreal and shown back-to-back.
Broadcast on the CBC
These two films premiered across the entire CBC network on February 16, 1966, at 9:30 p.m. Reviews were terrific for the Leonard Cohen film, with Variety calling it "(an) imaginative profile." The Montreal Star called it "a most intimate portrait" while the Toronto Daily Star said it was "an audacious film." Most reviews barely mentioned the Legault film, simply pointing out that it was there to fill the hour.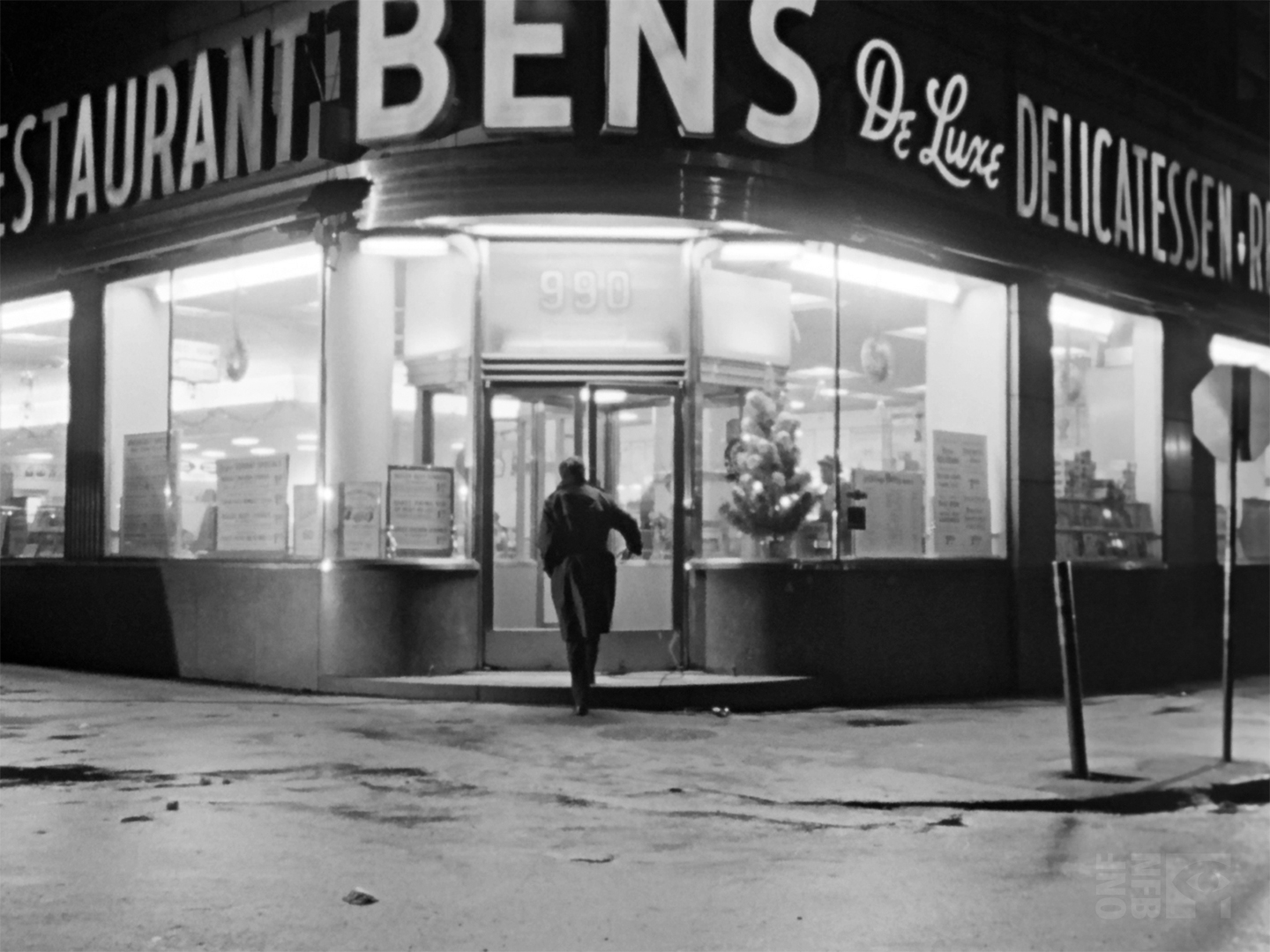 A few months later, on May 6, Ladies and Gentlemen… Mr. Leonard Cohen won a Canadian Film Award in the TV Information category. The film would also win awards at the Itinerant American Film Festival in New York and at the Philadelphia Festival of Short Films.
Cohen himself is what makes the film so interesting. He's so down-to-earth and self-effacing that one cannot help but like him. Brittain starts the film with Cohen addressing an audience in one of the funniest monologues you've ever heard. Interspersed throughout are his poems, sometimes narrated, sometimes performed in front of an audience. At the time of shooting, he had already published three volumes of poetry and one novel, and was on the cusp of stardom. Brittain kept a few sequences with the three other poets, but we seldom hear them speak. He also kept part of the Pierre Berton interview. In it, it's obvious that Berton does not know how to respond to Cohen's statements. Layton tries to explain what Cohen means, but there's clearly a generation gap between Berton and Cohen.
Overall, this is a terrific portrait of an unassuming man who would go on to great things. The commentary, written by Brittain, is ably read by actor Michael Kane. The whole thing feels like Cohen has been a guest in our home, and we're sad when it ends but we've been thoroughly entertained, so it's OK that he's going to be leaving.
I invite you to watch or re-watch this seminal documentary. If you haven't already seen it, be prepared for a treat. If you have, you know that you'll be smiling throughout.
Enjoy the film.
Ladies and Gentlemen… Mr. Leonard Cohen , Donald Brittain & Don Owen, provided by the National Film Board of Canada
---
If you want more Leonard Cohen, why not check out the experimental film Angel, which he made with his friend Derek May (who appears in the documentary), or Poen (directed by Josef Reeve), in which Cohen gives four readings of a prose poem from his book Beautiful Losers. There's also a reading of "A Kite Is a Victim" in the animated short Poets on Film No. 1. Cohen also appears briefly and sings in the feature film The Ernie Game.