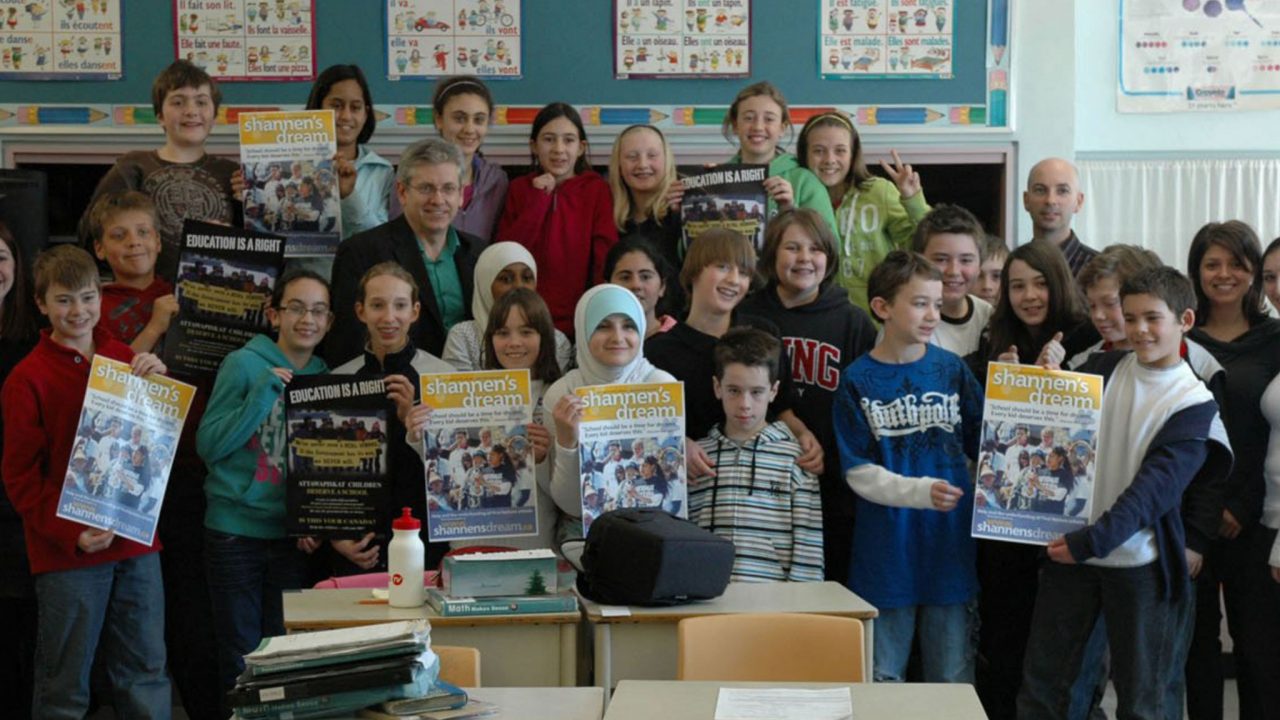 Mini-Lesson for Hi-Ho Mistahey!
Mini-Lesson for Hi-Ho Mistahey!
School Subjects:
Social Studies—Contemporary Issues
Civics/Citizenship—Provincial and Federal Governments
Indigenous Studies—History/Politics
Ages: 12-14
Hi-Ho Mistahey!, Alanis Obomsawin, provided by the National Film Board of Canada
Keywords/Topics: Treaties with First Nations, Indigenous Rights, Oral Promises, Constitutional Rights, Indian Act, Underfunding, Departments of Aboriginal Affairs
Overarching Question: Why isn't the right to a quality education universal in Canada?
Educational Synopsis: In her film Hi-Ho Mistahey!, Alanis Obomsawin exposes the deplorable state of the educational system in Canada's First Nations communities. Many children in these communities dream of an education that equals that of Canadian students elsewhere. This film focuses on the dream of an Indigenous teenager, Shannen Koostachin, who devoted her short life to ensuring that other young people in Attawapiskat could benefit from an education worthy of the term. Hi-Ho Mistahey! aims to honour her. But at the same time, it reveals the institutional racism that undermines the rights and quality of life of Canada's Indigenous children, while demanding the right to universal education across the country.
Activity 1: Is Education a Universal Right?
Before watching the two clips, have the students form two small sharing circles of four to six people (or another number determined in advance). Ask them to draw up a list of reasons that underscore the importance of a good education or a proper school for children. After five minutes, have them share their list with other students in the class, preferably in a large sharing circle.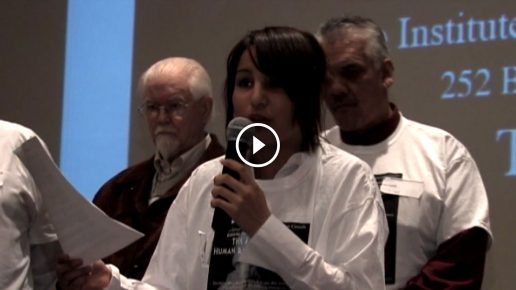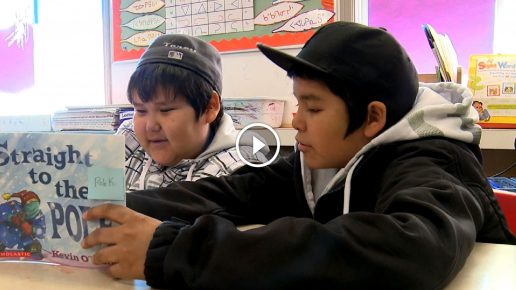 Once students have heard Shannen Koostachin speak and describe the state of education in her community, invite them to read one of the following pieces:
Afterward, lead a large sharing circle to discuss the following question, taking care to write down the answers provided:
What are the historical, economic, political and social factors that make possible the deplorable and persistent inequalities and living conditions seen in the film in a developed country such as Canada?
Following the discussion, have the students write a short journal entry or create a brief personal entry to explain how they would react if they had to experience the same hardships as Shannen and the other children in this community.
Summary
These clips were chosen to illustrate the precarious state of education in First Nations communities. It should be obvious to students that there is injustice here, and that it is caused mainly by ignorance, racism and a lack of political will. By inviting them to react personally to the current circumstances, we hope to create empathy and anger in students so that they question the situation and potentially want to act to improve the education of Indigenous young people in Canada.
Activity 2: Why Do We Have to Leave?
Before watching this clip, have the students form a sharing circle and briefly discuss the consequences of residential schools for children.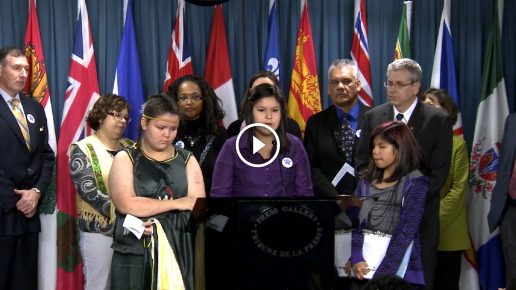 Next, in small groups, have the students discuss the following question:
How does the current educational situation resemble the residential school system?
Have the students list the emotional and cultural consequences of the fact that young people in Attawapiskat must leave their community to get an adequate education.
Summary
The clip and activity aim to show that governments in Canada still neglect the right to education of First Nations children. These inequalities have a disastrous effect on their personal, social and cultural development. We would like young people to understand that the underfunding of schools in Indigenous communities forces teenage students to leave behind their homes, their parents and the cultural instruction they receive in their communities. The discussion question aims to reinforce in students the idea that the current situation is tragically similar to that of the residential school system that wreaked havoc for over a century. We would like students to understand that history is repeating itself, while hoping to incite them to take action and find solutions to correct the current situation.
Activity 3: The Fundamentals of a Good Education
Before watching the clip, have the students discuss the following question in their sharing circle:
What characteristics do you think make a good education and a proper school?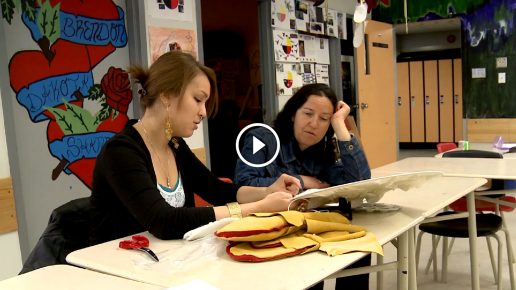 After watching the clip, in their small sharing circles, have students talk about the characteristics of a good education for the Cree community, based on the examples and words of people seen or heard in the film. Taking these characteristics into account, in small groups, the students should plan a future school for Attawapiskat that will reflect and respect modern requirements and the criteria of a traditional Cree education. Students should create a written plan listing the educational content and include drawings showing all the physical aspects of this new school.
Summary
The film clip reveals what the people of Attawapiskat want in their new school. We hope that students will be able to understand that Indigenous students want an equitable education, comparable to that in schools for non-Indigenous children, while incorporating traditional Cree language and teachings. First Nations educational needs differ from one community to the next, and schools must reflect and respect this distinctiveness. Otherwise, the future of languages, traditions and the lives of young and Indigenous peoples could be compromised. In planning a school, we would like students to understand and take action to ensure that the educational rights of First Nations will be respected.
Take Action
The film shows the situation in Attawapiskat. However, all Indigenous communities have their own specific needs. To educate students and heighten their awareness of the educational situation in the different Indigenous communities in their region or province, we suggest partnering with a school in one of these communities. Students from the two institutions could then compare their educational situation and needs. They could maintain a letter-writing relationship and/or organize a virtual educational conference to highlight the specific needs of this Indigenous community. This experience could lead to friendships and create alliances to demand government reforms that will help Indigenous communities meet their educational needs.
A francophone Métis from Manitoba, Joël Tétrault currently teaches Indigenous perspectives in the Louis Riel School Division in Winnipeg. A passionate educator, he has worked in education for 18 years, teaching mainly Canadian history, Indigenous perspectives, law and francophone cinema. For Joël, teaching means empowering students and encouraging them to take action to build a society that's more just and equitable for all.
Pour lire cet article en français, cliquez ici.
Discover more Mini-Lessons | Watch educational films on NFB Education | Watch educational playlists on NFB Education | Follow NFB Education on Facebook | Follow NFB Education on Pinterest | Subscribe to the NFB Education Newsletter