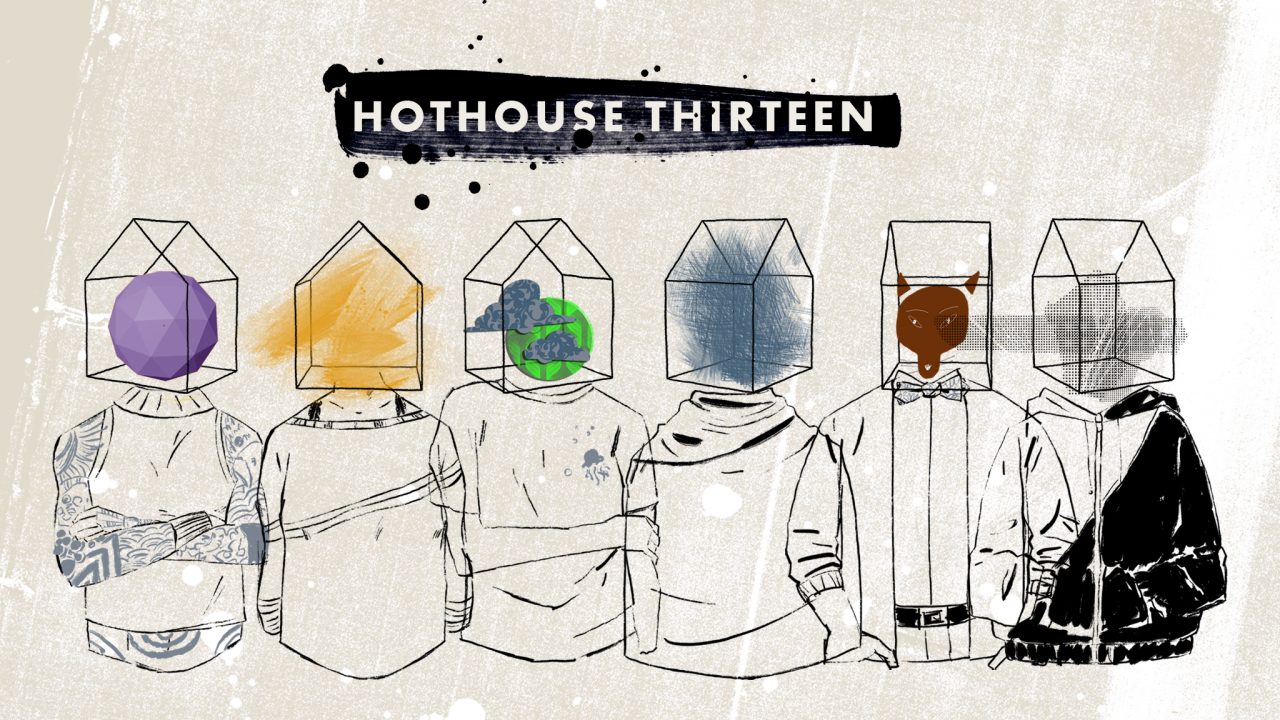 Hothouse 13: Animators wanna have fun
A spirit of pure invention informs the latest edition of Hothouse which got underway on November 15. That's when the National Film Board opened the doors of its famous animation studios, now housed in new headquarters in downtown Montreal, to six young animation artists from across Canada.
"This is our first Hothouse since the 'before times' and we want to strike an upbeat note," says Maral Mohammadian, producer of this 13th edition. "Given the strange pandemic times we've all been living through, we want this edition to be fun. The focus is on discovering talent, offering young animators the space and freedom to play and be inventive."
Established in 2003 by Michael Fukushima and David Verrall as an experiment in mentoring emerging animators, Hothouse has grown into an internationally respected studio-supported apprenticeship program, one that's launched any number of distinguished careers, leaving its own indelible mark on the global animation scene.
"Without Hothouse the Canadian and global animation scene would be infinitely poorer."
"The impact of Hothouse has been extraordinary," says Chris Robinson, Artistic Director of the Ottawa International Animation Festival and author of Animators Unearthed: A Guide to the Best of Contemporary Animation. "The list of names from the Hothouse roster that have become steady contributors to the animation world is ample proof of its success. Hothouse is one of the only opportunities for non-commercial animators to make animation film and gain valuable production experience, and without it the Canadian and global animation scene would be infinitely poorer."
Among the growing ranks of Hothouse alumni are artists like Patrick Doyon, who would later earn an Oscar nod with Sunday/Dimanche; Paloma Dawkins, who went on to craft the award-winning VR project Museum of Symmetry; and Philip Eddolls, a leading member of Zacharias Kunuk's animation team on The Shaman's Apprentice, which won Best Canadian Short this year at TIFF. Over 50 animators have come through the program in the past 18 years, including now established artists like Anne Koizumi, Alex Boya, Malcolm Sutherland, Eva Cvijanovic, David Barlow-Krelina and the creative duo of Dale Hayward and Sylvie Trouvé.
"In most mentorship and accelerator programs new voices are developed to fit into a pre-existing mold," says Amid Amidi, publisher and editor-in-chief of Cartoon Brew. "Hothouse, on the other hand, encourages authentic expression from its participants, without overbearing creative or commercial restrictions, and thus can be said to be truly expanding new expression in the art form."
Johanne Ste-Marie & Howie Shia join the team
Onboard this year as associate producer and mentoring director are Johanne Ste-Marie and Howie Shia. Johanne is one of the driving forces behind Fluorescent Hill, a dynamic Montreal-based animation house that's produced music videos for artists like N.A.S.A, The New Pornographers and Cadence Weapon along with experimental indie work like Migration, and Howie is an alumnus of Hothouse 2 who has gone on to create acclaimed auteur animation like Flutter, BAM and 4 North A, winner of the Best Animation Award at the 2021 Yorkton Festival, and co-found PPF House, a music/design/animation studio he runs with brothers Tim and Leo that's created work for brands like Nike and Disney.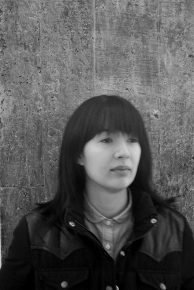 "When Maral approached me, I didn't hesitate to say yes," says Johanne.  "I've always wanted to work with the NFB: it's had such an important impact on the animation world. And Hothouse is special. The commercial sector offers paid internships, and lots of them are great, but this program is different. It's all about helping emerging filmmakers find their own voice, giving them what they need to make auteur work. I get to nurture that process, an interesting new challenge for me, and I'm already learning so much from the experience."
Howie credits the program with launching him into the animation universe. "I simply would not have a career without Hothouse, so the idea of coming back was a real honour," he says. His own mentoring director, back in 2005, was Oscar-nominated animation artist Janet Perlman.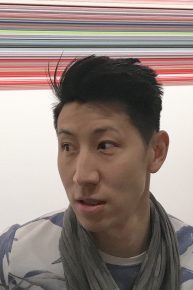 "She had such a great eye and soft hand, always asking the right questions and making sure I was making the film I wanted to make. Sure, there are funding bodies out there, but the NFB is different. It's a real studio, with a legacy that's always evolving. My own Hothouse experience still informs how I view animation now, as someone who does both commercial and independent work. It's great to be returning, this time in a mentoring role."
Let "100" ideas bloom
While previous editions of Hothouse were mounted around specific constraints or themes — whether it was to create work with found sound or stereoscopic technology, or address topics like 'water' or 'chance encounters' — the producers of Hothouse 13 have opted for the more open-ended theme of "100."
The idea is simply to spark the imagination, says Johanne. "We want to suggest a possible path, but only if people chose to take it, not hem people in.  It's fun to see how the filmmakers are running with it, taking the idea in different directions."
The six participating directors in Hothouse 13  — karla monterrosa, Grace An, Lukas Conway, Louis Bodart, Noncedo Khumalo and Tarun Padmakumar  — bring a broad spectrum of cultural and artistic experience to the program.
"It's one of things that makes Hothouse so interesting," says Johanne. "The NFB puts effort into ensuring that different voices get heard, whether it's in the storytelling itself or the people telling the stories. Where the commercial sector often tries to mould you into a certain way of working, Hothouse is all about helping filmmakers establish their own voice."
Diversity has been woven into the program from the get go, says Howie. "There's been a push in recent years to bring diversity into film production, and that's wonderful, but Hothouse has embraced diversity from the beginning. It's a core value of the program."
Hothouse has played a key role in democratizing the whole animation scene, says Amid Amidi. "Animation has long been a specialized art with a high barrier to entry, resulting in the advancement of a relatively homogenous group of artists who have access to certain privileges and resources. The unique set-up of the Hothouse program tears down these existing barriers and opens the art up to new creators who may have otherwise not considered animation as a means of expression."
Meet the filmmakers!
Born and raised in El Salvador, karla now lives in Vancouver, making her home on the unceded lands of the Musquem, Squamish, and Tsleil-Watuth Nations.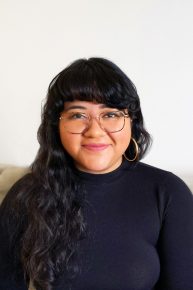 Having studied traditional drawing techniques at the Corcoran School of the Arts & Design in Washington DC, she went on to obtain a BFA in animation from the Emily Carr University of Art + Design, and has exhibited throughout the Americas — films and artwork that, as she puts it, "never fails to make her parents utterly uncomfortable."
With her Hothouse project she aims to bring 2D handcrafted aesthetics into the digital realm, exploring the inter-connected themes of family, migration and the digital communication. "I'm interested in digital spaces and how they can shift and shape human relationships," she says.  Identifying as a queer artist, she freely admits to being "obsessed with the awkwardness of the human body, especially her own," and aspires to create work that evokes a world without shame.
A graduate of Concordia University's Film Animation program, Grace An is now an MFA candidate in the Interdisciplinary Art Media & Design program at OCAD University. Her Hothouse film retells the folkloric tale of Ungnyeo, involving a bear and tiger who must quarantine for 100 days in order to become human.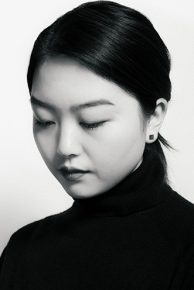 It's a story she heard from her mother in the early days of lockdown, revolving around the Korean 100th day tradition, a practice that's taken on new meaning in the context of the pandemic. "Perseverance becomes an altruistic act," says Grace, who sees Hothouse as an opportunity to return to hand-drawn 2D techniques.
Grace has worked for various companies and studios but now focuses on her own projects. She has screened her work at Montreal's Phi Centre, Ottawa International Animation Festival, Festival du nouveau cinéma, Fantasia and elsewhere.  Her credits include Papier Accordéon, part of the NFB production Otherly, a short doc series that recently premiered on Instagram.
Another graduate of Concordia's animation program, Lukas likes to experiment with the full spectrum of media and techniques — stop motion, cut-outs, rotoscoping, found sound and many others — favouring stripped down narratives that incorporate archival imagery.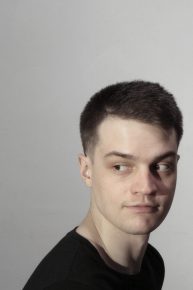 His student film Good Book, a playful riff on the bible, premiered at OIAF in 2016, and his next effort End of Recording, a collaboration with Stefan Jaroszonek and Olivier Sommelet, won OIAF's Best Student Animation Award. His most recent creation, the short animation Post, took home the Best Documentary Award from the 2020 Yale Student Film Festival.
Lukas is excited about exploring the NFB's vast sound and image archives, hoping to incorporate some of his discoveries into what he envisions as a "visceral anti-narrative" about "carrying on during a global pandemic while struggling with isolation, loss of community and meaning."
Raised in Swaziland and South Africa, Noncedo graduated from Concordia's animation program in 2016. Her student film Continuum, hailed by Cinema Politica as a "gorgeous animated vision of Black queer community and solace," won the York University Award for Best Student Work and has been programmed by Mubi.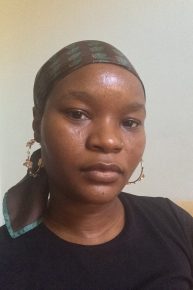 Noncedo proposes to craft a character-rich ghost story, featuring a protagonist confronting a new stage of adulthood, employing both 2D and 3D techniques.
"The person I am now is different from the filmmaker that I was when I started making films," she says. "The narrative reflects how I'd like to uncover a different part of myself whilst learning from other filmmakers, and building a little community from having gone through the experience together."
Committed to creating "Black queer art that humanizes our future and blends storytelling with the abstract," Noncedo was part of the production crew on Elise Simard's Beautiful Like Elsewhere and Bone Mother, gothic animation from Hothouse alumni Dale Hayward and Sylvie Trouvé.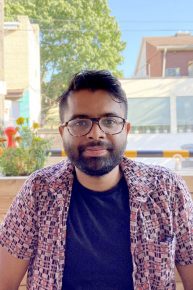 Hailing from the state of Kerala in southern India, Tarun studied Film and Video program at India's National Institute of Design, continuing his studies at Toronto's Sheridan College where he specialised in digital character animation.
He's worked as 3D animator with Toronto's Guru Studio and Industrial Brothers, and he's been part of the team behind animated children's series like Remy and Boo and Sesame Street Mecha Builders.
Seizing "100" and running with it, he aims to craft a quick-moving tale of city life, featuring a recent transplant to Toronto, a young guy weighing his commuting options as he navigates a new urban jungle.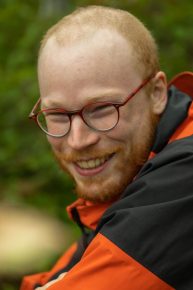 The scene: A family road trip. 100 miles to go and the kids are acting up…
With his Hothouse project Louis is evoking chaotic family road trips on the backroads of Quebec. "I love exploring memories from my childhood, the land, and how large spaces shape us," he says.  He intends to use digital 2D tools, citing Stephanie Braithwaite's The Roommate, an earlier Hothouse production, as an example of their comic potential.
A graduate of Concordia's Mel Hoppenheim School of Cinema, Louis earned widespread acclaim for his thesis film Teddy Bear Rescue, which circulated widely on the festival circuit, winning awards from Feel the Reel, Short To the Point and Les Percéides.
"Cinema is teamwork," says Louis, "even when realizing a solo project, people's feedback is crucial in a film's conception, and a variety of points of view can only make the project better and stronger."
The 13th edition of Hothouse is produced by Maral Mohammadian and runs from November 15, 2021 until February 18, 2022.
View work from previous editions.