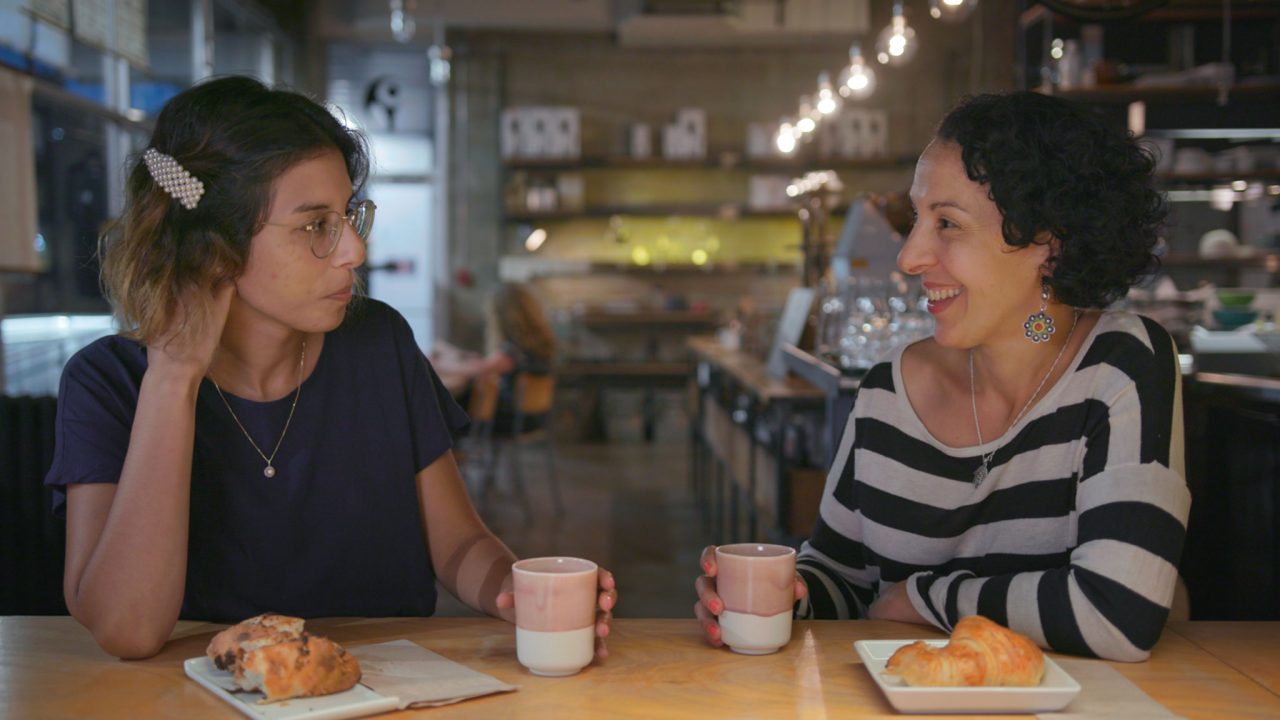 Mini-Lesson for In Full Voice
Mini-Lesson for In Full Voice: Deconstructing and Disrupting Gendered Islamophobia
School Subjects:
Diversity – Diversity in Communities
Civics/Citizenship ‒ Human Rights
Ethics and Religious Culture – Religious Diversity/Heritage
Social Studies – Contemporary Issues
Ages: 12-14
In Full Voice, Saida Ouchaou-Ozarowski, provided by the National Film Board of Canada
Keywords/Topics: Muslim women, Islam, Islamophobia, diversity, identity, religion, gender, spirituality, stereotypes, culture, intersectionality
Warnings: It is important to take a trauma-informed approach to this learning. It is not uncommon for Muslim students to experience Islamophobia in various aspects of their lives. Non-Muslim students may not be aware of the challenges Muslim students face. It will be helpful to inform and prepare Muslim students, with care, that this film may bring up some difficult emotions. It will also be helpful to remind all students of class guidelines and agreements about the discussion of difficult topics.
Overarching question: How can we deconstruct and disrupt anti-Muslim racism by understanding the specific and diverse experiences of Muslim women?
Educational synopsis: In Full Voice explores the identities of six Muslim women in Canada by revealing the ways they each use self-expression to tell their own stories. As the subjects describe how they push back against stereotypes and Islamophobia, they share the distinctive ways they engage with spirituality, culture, community and joy. The film highlights the importance of appreciating the diversity of Muslim women's experiences and of listening to how they define what faith and freedom mean to them.
Some background contextual teaching may help students to engage with the film; for example, teaching concepts like Islamophobia, gendered Islamophobia and anti-Muslim racism. It would also help to access prior learning about examples of Islamophobic practices or remarks, as well as acts of anti-Muslim hate. Finally, it will be helpful to teach terms like hijab, patriarchy, monolithic, plurality and diversity.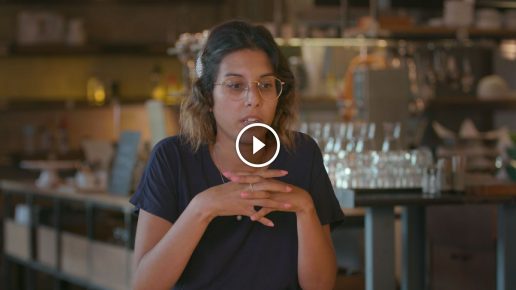 Minds-on: Before beginning, review the definition of identity. With senior students, it may also be helpful to explore the concept of intersectionality. For this minds-on activity, students will provide responses to teacher-created questions about their prior knowledge. For example: What are some important parts of your identity? What are some social and cultural factors that influence people's identities?
Think-pair-share: With their own identity in mind or the identity of an inspiring fictional character, ask students to explore the question: What do people need in order to be able to foster their own identity? If students are stuck, they can think about what Sonia said about her own journey to "put the broken pieces of herself back together." Students will reflect individually, with a partner, and then with the whole class.
Consolidation: Students will synthesize this learning in a reflection that can be written, oral (in the form of a short audio/video recording) or a drawing. Their reflection should continue to explore the question: What do people need in order to foster their own identity? How does this process relate to the film and to you personally?
Summary: Sonia's scene invites viewers to consider how negative stereotypes about Muslims caused her to reject aspects of her identity. It goes on to show that self-expression, friendships and an understanding of diversity helped her to re-integrate her identity. Many youth will relate to aspects of this process. This activity allows students to engage with the film on a personal level. Relating Sonia's experiences to their own prepares students to dig more deeply into issues of gendered Islamophobia.
Minds-on: Have students contribute to a Jamboard, Mentimeter (word cloud) or other online interactive platform. Students will write a word or a phrase answering the question: What does it mean to respect and appreciate diversity?
Interview questions: Students will form groups of three and choose one of the people featured in the film (Eman, Kenza, Loubna, Farheen, Sonia or Asmaa). They will craft five open-ended interview questions based on what the person shared in the film. As the teacher, you can guide the students in creating questions that allow them to more deeply understand themes like spirituality, family, self-expression, community, racism, justice, culture and joy. The questions should reflect curiosity about and appreciation of the diversity of Muslim women's experiences.
Consolidation: Students will workshop their questions with another group and share three of their most polished questions with the class. The class will then look back at the Jamboard/Mentimeter to discuss how curiosity about the specific details of their lives helps us to appreciate the diversity of Muslim women's experiences.
Summary: Appreciating diversity helps us break down the narrow ways in which we see people and put them into boxes. The scene in the film shows Muslim women of a variety of different backgrounds discussing what their spirituality means to them. Their discussion highlights that they want the freedom to practise their faith in all areas of their lives. The activity allows students to dig deeper into their understandings of the narratives shared in the film and to connect this learning to the theme of diversity of Muslim women's experiences.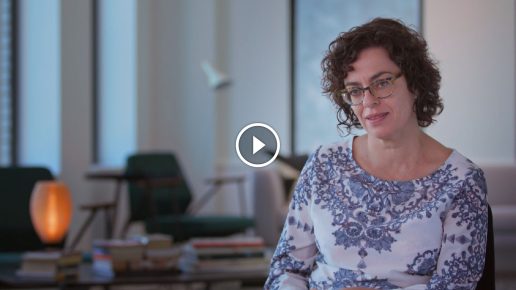 Minds-on: Introduce the concept of gendered Islamophobia. Have students quickly list three examples of gendered Islamophobia that they can think of.
Media search: Divide the class in half. Half of the students will work individually to find an image that they think reinforces gendered Islamophobia. The other half of the students will find an image that challenges gendered Islamophobia. Students should be guided to look for images that are created by Muslim women. You, the teacher, will then guide the students in a discussion about a few of the images to teach analytical skills.
Consolidation: Students will write, record or create a critical analysis of their image. Their piece will also evaluate the image to explain how it contributes to or challenges gendered Islamophobia. Students can share their responses with the class.
Summary: Kenza's scene emphasizes the power of images in shaping who non-Muslims imagine Muslims to be. This activity asks students to notice the tropes and to use their analytical skills to connect these tropes to the ongoing harms experienced by Muslim women within the wider culture. While this criticality is important, it is also important, as the film illustrates, to listen to what Muslim women say about themselves. The activity, therefore, also asks students to find examples of representations by Muslim women that challenge the stereotypes.
Take Action: Challenging Gendered Islamophobia ‒ Video
Students will create a video that uses the images from activity 3 and the ideas from activities 1 and 2. Students should have an audience in mind.
The video must include the following:
Images, words, and ideas to allow the audience to better understand how gendered Islamophobia harms Muslim women.
Images and words by and for Muslim women that show their diversity.
One action the audience can take to challenge gendered Islamophobia.
The video should be 2-3 minutes long.
Dr. Raneem Azzam holds a PhD in Social Justice Education from OISE/U of T and currently works as a secondary teacher and assistant curriculum leader of Equity for Education and Community Partnership Programs in the Toronto District School Board. Raneem is also the Equity Chair of the Muslim Educators of Toronto Association.
The Muslim Educators of Toronto Association (META) is a diverse group of Muslim-identifying Toronto District School Board employees who collaborate to ensure that Muslim student, family and staff identities are understood, supported, affirmed and valued. Catalyzed by ongoing Islamophobia in Canada, META came together in 2021 to confront and dismantle anti-Muslim racism and contribute to building more equitable educational spaces.
Pour lire cet article en français, cliquez ici.
Discover more Mini-Lessons | Watch educational films on NFB Education | Watch educational playlists on NFB Education | Follow NFB Education on Facebook | Follow NFB Education on Pinterest | Subscribe to the NFB Education Newsletter