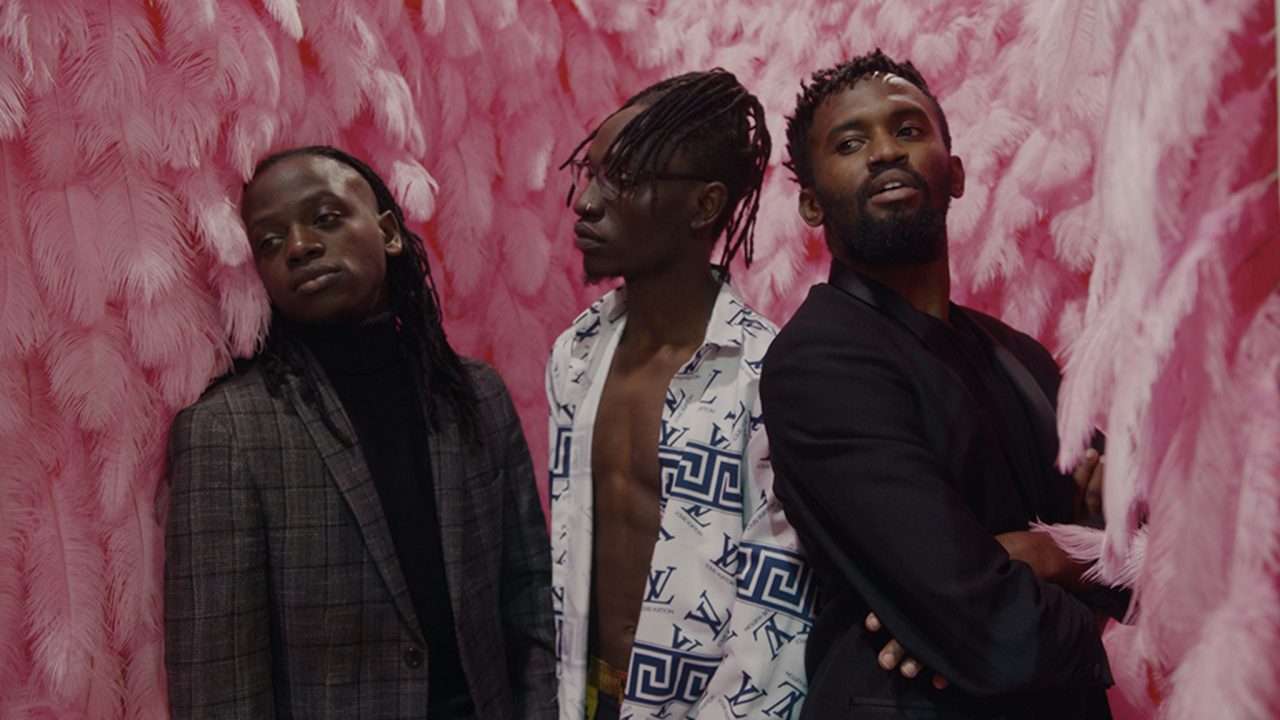 Higher Learning | Someone Like Me
Out of necessity and urgency, queer Africans are sometimes forced to cross borders and find their lives unfolding in Western spaces. As someone who identifies as a queer African living in Canada, I am protected by one of the world's most substantial human rights codes. I often feel a sense of guilt and helplessness when I think about those forced to live precarious lives because of who they are and whom they choose to love. My own country of origin has one of the harshest penalties of life imprisonment, and it is joined by 69 other countries that have laws criminalizing homosexuality, with half of them on the African continent. While change is happening through the decriminalizing and repealing of sodomy laws in Angola, Gabon, Botswana, Mozambique, and Seychelles, it is slow, and the situation remains dire for many who must navigate state-sanctioned violence, imprisonment and death.
Someone Like Me, Sean Horlor & Steve J. Adams, provided by the National Film Board of Canada
In 1991, Canada became one of the first countries to grant refugee status due to persecution based on sexual orientation, and same-sex marriage became legal in our country in 2003. With global media attention on Canada's progressive queer rights, it is no surprise that it has become a destination for many fleeing persecution. These refugee claims make up 12 percent of all refugee cases in Canada, with queer African refugees constituting the largest group within this category. While exact figures have been hard to pinpoint, it is estimated that over 500 queer refugees enter Canada annually.
With this in mind, we have to ask ourselves, what kind of stories emerge from the collision between queer Africans forcibly dislocated from their nations and their newly adopted Canadian home? Sean Horlor and Steve J. Adams allow us a glimpse into the complexity of this story of collision in their feature documentary Someone Like Me. With the enhancement in 2011 of the Private Sponsorship of Refugees (PSR) Program to support LGBTQ refugees, queer programs have emerged across Canada, such as the Rainbow Refugee Program in Vancouver, featured in the documentary. The program guides private groups to sponsor a qualifying queer refugee. The private sponsorship group commits to support for 12 months and raise the necessary $20,000 for start-up costs such as furniture, clothing, housing, food, public transportation and support for social and emotional well-being.
We follow the path of one such group of strangers, or "circle," as they come together to create the possibility for one refugee's life circumstances to be transformed. Each circle member walks their queer journey and navigates life in Canada from a marginalized space. Each circle member understands what freedom looks like from their own perspective and why they are participating in the program, ranging from "an interesting thing to do" to sharing professional expertise and knowledge as a human rights lawyer. The group has selected Drake from Uganda to be the recipient of their generosity, caring, friendship and love. After a celebration of the group's enormous success in securing a safe future for a young queer African man, and the euphoria of Drake's arrival wears thin, the group quickly feels the weight of Drake's identity relative to their own. Not only is he a refugee, but he is also a Black male youth who is navigating the pressure of dominant white Canadian culture while also experiencing the freedom to explore his sexual identity and orientation for the first time. The group must also contend with the COVID-19 pandemic and the wave of national racial awakening in light of the murder of George Floyd in America.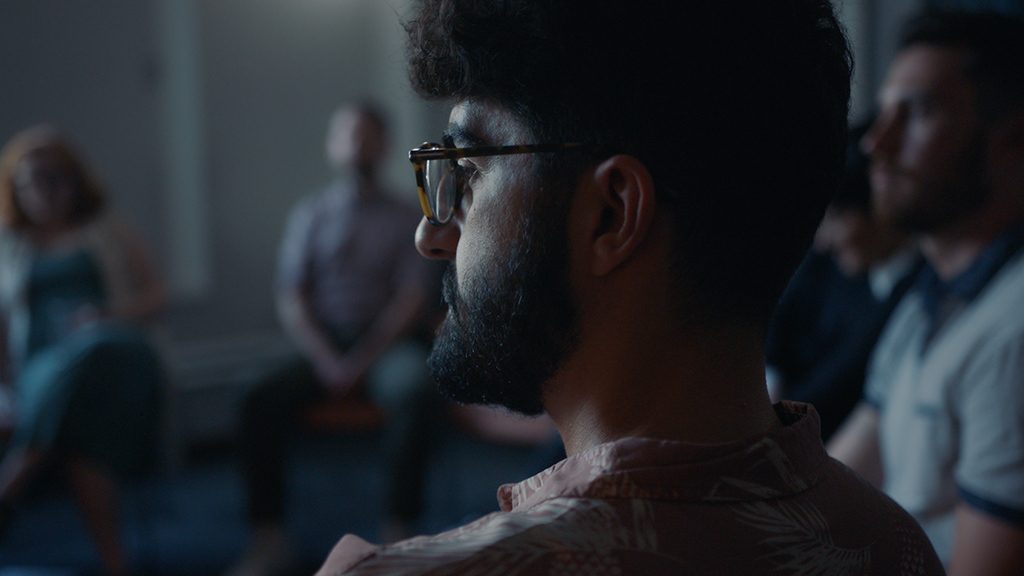 The documentary allows us to experience the deep meaning of a life experience—one that is important for those of us in the helping profession to understand, as we will be called on to support this population of refugees as their numbers increase in Canada. The film provides us with in-depth insights into the complexities of circle members' lives relative to Drake. We experience their reflections and their responses to who he is, compared to who they envisioned him to be prior to his arrival. We see how Drake tests the limits, after having resisted social roles, structures, identities and expectations that confined him and kept him "in his place" in an African context. He must now navigate the tensions that emerge in the circle, divided by those who wish to keep him "in his place" and those who understand his need for agency and autonomy to express freedom as he chooses in a Canadian context.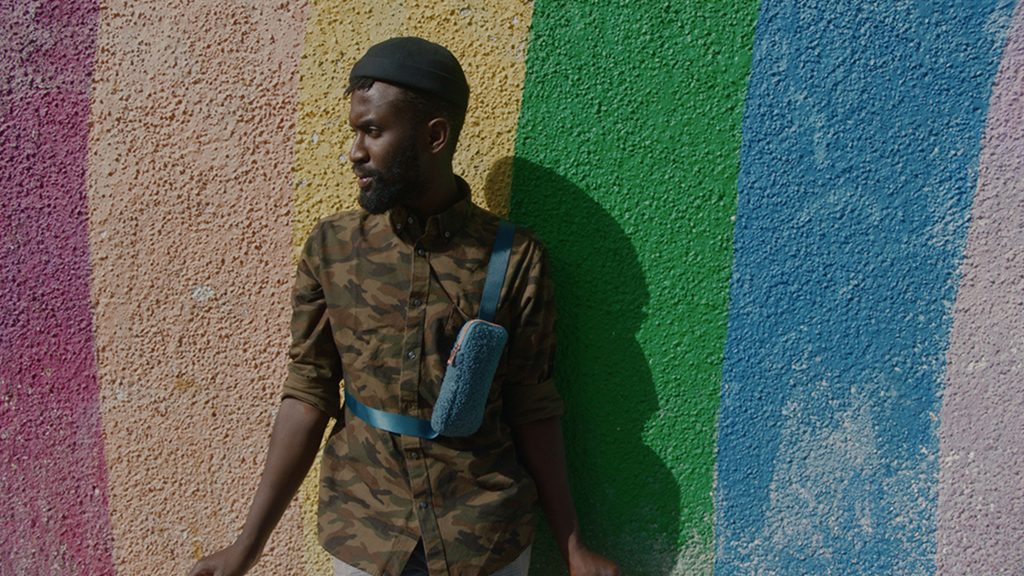 Drake's search for identity, intimacy, community and security in Canada is shaped by resistance to oppression, not only within the country he fled but also within Canada. This fact is alluded to by some circle members but not explored openly by the group as a whole. We see the challenge the circle faces as Drake fights not to be perceived as a passive subject in their story but as an active participant in his story of liberation. The realities Drake confronts during his first year in Canada include experiencing the best aspects of the country, like undergoing a significant health procedure free of charge, while also facing unexpected obstacles, such as securing affordable housing, navigating foreign education credentials, and finding employment in his preferred field.
I think about how this experience is complicated for queer African refugees trying to establish a queer Canadian identity that will guarantee safety and security in their new home. For me, the discussion is not only about belonging; it also involves the larger narratives of what it means to be a queer African refugee and part of a country, where there is a clear privileging of particular experiences of migration over others and clear distinctions based on where one comes from and one's race. Drake's experiences challenge us to think beyond a narrow definition of freedom, looking to one that is inclusive of the many diversities and complexities of queerness as well as the commonality in our diverse sexualities, since we all have individual and personal relationships to freedom and safety. For some, Canada is an idealized womb of nurturance and safety that all persecuted queer refugees strive for. For some, home is the Canadian context in which we currently exist, despite the often-inhospitable climate we must navigate as Black people. We have multiple imaginings of home that influence and are influenced by identity, perceived sexual freedom and the strength of the human spirit to survive and effect change, regardless of where it is located.
Dr. Notisha Massaquoi is an Assistant Professor in Health Education and Promotion with the Department of Health and Society at the University of Toronto Scarborough Campus (UTSC).  She also holds a graduate-level cross-appointment to the Factor-Inwentash Faculty of Social Work. She holds a BA in Psychology from Western University, an MSW from FIFSW and a PhD from the Ontario Institute for Studies in Education (OISE) in Social Justice Education.
Pour lire cet article en français, cliquez ici.
Discover more Educational blog posts | Watch educational films on NFB Education | Watch educational playlists on NFB Education | Follow NFB Education on Facebook | Follow NFB Education on Pinterest | Subscribe to the NFB Education Newsletter