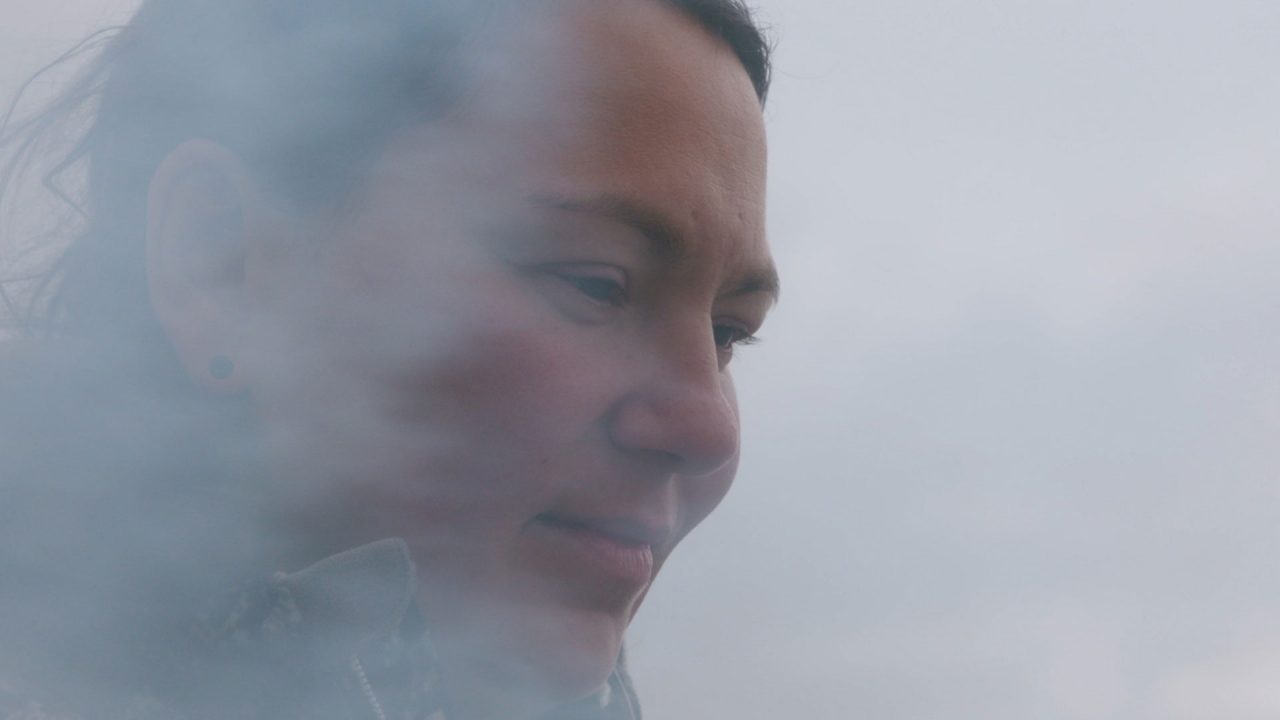 Higher Learning | Ever Deadly
Ever Deadly, Ever-Present: (Re)Sounding Inuit Sovereignty
Ever Deadly is much more than a glimpse into the personal, artistic and sound world of Inuk musician Tanya Tagaq. Born in Iqaluktuuttiaq, Nunavut, Tagaq has released (to date) five albums and a novel called Split Tooth (2018). Combining concert footage, interviews and conversations filmed in Nunavut, animated art by Shuvinai Ashoona, spoken excerpts from Split Tooth and stories told by Inuit community members, including Tagaq's mother, Ever Deadly provides insight into government-enforced colonial policies and how they impacted, and continue to impact, Inuit through multiple generations.
Ever Deadly, Chelsea McMullan & Tanya Tagaq, provided by the National Film Board of Canada
For instance, the film—which was written and directed by Tagaq and Chelsea McMullan—draws attention to how Indian residential schools disrupted language transmission within Tagaq's own family and how her mother was directly affected by the High Arctic Relocation Program. Tagaq's candid conversation with her mother about the relocation highlights how the Canadian government displaced Inuit to declare sovereignty of the Arctic during the Cold War.
While these topics are discussed explicitly, Ever Deadly also addresses aspects of historical and colonial trauma implicitly, with Inuit-centred examples. Sonically and visually, the film draws attention to the disappearance of Inuk Loretta Saunders and broader conversations surrounding the national inquiry into Murdered and Missing Indigenous Women and Girls (MMIWG), the slaughter of dogsled teams by the RCMP and the effects of intergenerational trauma, such as suicide ideation and death by suicide (among others). In highlighting Inuit experiences, Ever Deadly contributes to a deeper understanding of how colonization has affected, and continues to affect, Indigenous Peoples differently. In this way, the film underscores the human impact of colonization.
Moreover, Ever Deadly introduces the viewer to Inuit life and culture. Visually, the film showcases the Arctic landscape, and special attention is given to the Nuna (the land) through long shots as well as close-ups of plant life in the Arctic. Scenes of the rock-lined shore in Tagaq's hometown also offer the audience a deeper understanding of the Arctic homeland that inspires her.
Aurally, the viewer is introduced to Inuit culture and the sounds of the Arctic through katajjaq. Sometimes called Inuit throat singing, katajjaq is a living cultural tradition that is practised throughout various Inuit communities in Canada. Traditionally performed by Inuit women, katajjaq is a competition between partners who face each other and exchange sound motifs; one leads while the other tries to repeat. The first person to run out of breath or to fall out of sync laughs to signal their loss. Motifs imitate sounds heard in the Artic, including but not limited to animal cries by geese or sled dogs.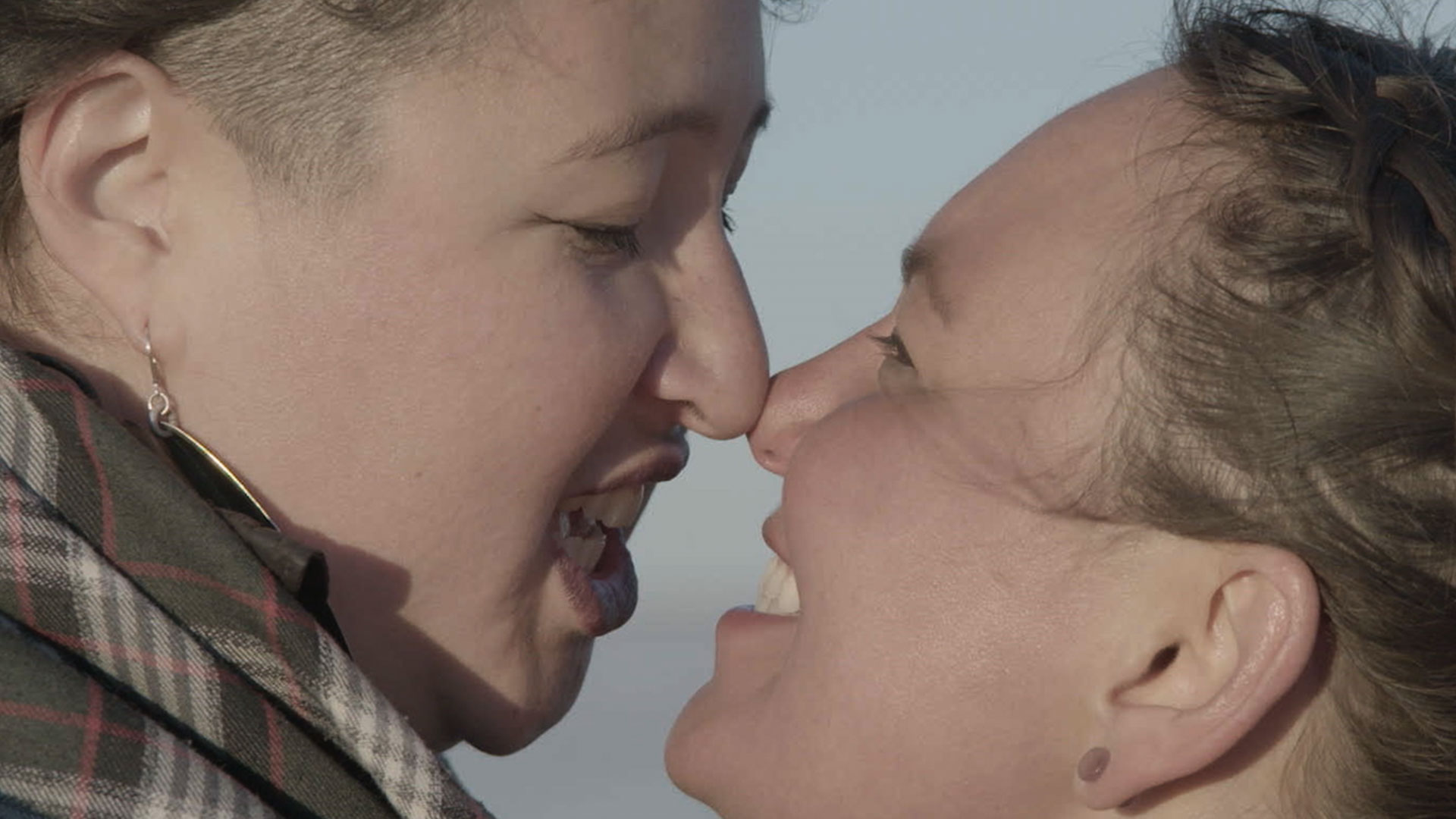 The film's extended opening scene is a powerful demonstration of katajjaq. Its atypical length and slow(er) tempo create a false sense of finality; when you think the competition will end with laughter, Tagaq and her throat-singing partner, artist Laakkuluk Williamson Bathory, start again. This repeated cycle recalls a colonial history that may not be known to non-Inuit—katajjaq was banned by Christian missionaries for more than 50 years and saw a resurgence in the early 2000s.
My work with Inuit throat singers and musicians and my academic research on katajjaq offer perspectives on Ever Deadly's opening scene, which signifies the historical disruption of katajjaq while simultaneously (re)sounding Inuit sovereignty. In other words, the continuous (re)starting of katajjaq in this scene demonstrates the longevity of throat singing within Inuit communities despite colonial intrusion and establishes how katajjaq is and has always been present in the lives of Inuit. Accordingly, its current practice in varied forms throughout multiple Inuit communities reveals how a living tradition and culture and Inuit endure colonial violence.
When juxtaposed with Tagaq's concert footage, the opening scene also challenges assumptions of what "traditional" throat singing can be. Tagaq makes it clear that while her creative output is based on katajjaq, she is being more expressive and contemporary with her artistry. So her individual creative agency and transformation of katajjaq demonstrate the autonomy of her voice, in relation to a broader cultural practice that continues to persevere. Through Ever Deadly, the audience can see and hear the sonic complications within katajjaq in its temporal place as it (re)sounds Inuit sovereignty on sovereign land in Nunavut and beyond.
Consequently, Ever Deadly also presents a gentle entry point to settlers who may not have known about the colonial policies and practices that affect(ed) Inuit. Notably, this entry point functions as a reminder that reconciliation is settler work. It is not the responsibility of Indigenous Peoples to educate settlers or bear the emotional, physical and spiritual labour required to work toward reconciliation and understanding. Rather, the responsibility of reconciliation and building respectful relationships lies with settlers, and in observing and listening to what Ever Deadly conveys (and doesn't), we are reminded that we are culpable for our (in)education about Indigenous-centred issues and concerns.
Raj Singh, Ph.D., is a postdoctoral scholar in the Don Wright Faculty of Music at Western University. Her research interests include Critical Indigenous Theory, Indigenous methodologies and Indigenous modernities. Her work with Inuit musicians explores how Inuit combine contemporary genres of music with traditional practices such as katajjaq to include new realms of lived experiences. Her current work with Inuit hip-hoppers interrogates gender, identity and belonging at its intersection with decolonization, intergenerational trauma, cultural health and well-being.
Pour lire cet article en français, cliquez ici.
Discover more Educational blog posts | Watch educational films on NFB Education | Watch educational playlists on NFB Education | Follow NFB Education on Facebook | Follow NFB Education on Pinterest | Subscribe to the NFB Education Newsletter