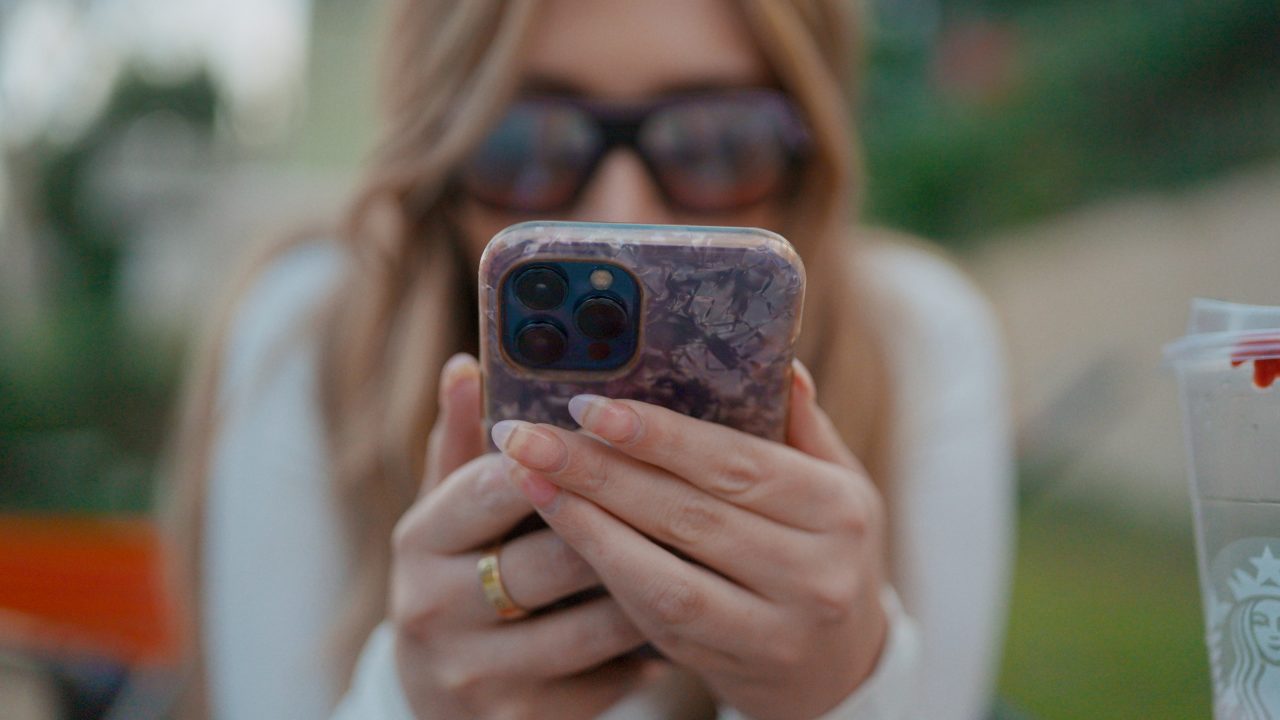 Canadian Society and Technology in NFB Films: Challenges and Opportunities | Curator's Perspective
Digital technologies have been one of the main driving forces in Canadian society over the past few decades. They've completely changed how we live and thus, shaped our past, even as they continue to define our future. The relationship between Canadians and ever-evolving computer tech has been explored by a number of NFB filmmakers.
The arrival of these technologies has inevitably given rise to an array of new stories to be told, and this instalment of Curator's Perspective reviews NFB films that dig deeper into the dilemmas, challenges and opportunities posed by digital technologies since the early 1960s.
To start with, I invite you to watch Tyler Funk's Anything for Fame (2022)—a new release on nfb.ca—which offers a unique and memorable look at the modern phenomenon of digital celebrity. "In the ruthless 'attention economy' of the Internet, young influencers gamble everything for fame-'n'-fortune. A startling and timely study of contemporary celebrity, Anything for Fame ventures into the virtual Wild West to profile an ambitious—and reckless—new breed of content creator."[i
Anything for Fame, Tyler Funk, provided by the National Film Board of Canada
The 1980s: Technology on the Rise 
In Anything for Fame, YouTubers, Instagram-ers, TikTok-ers and social media influencers effortlessly make use of new tech for their own benefit. The new generation seems to be fearless when it comes to adopting new technology—but this has not always been the case. The 1980s was the decade in which technology started to be part of our everyday lives and, for many Canadians, this proved to be nothing less than a nightmare. Some of these hurdles are depicted in Kevin McCracken's animated film Future Block (1987; recently added to nfb.ca), in which "a mild-mannered client of the bank is overwhelmed and humiliated by his first encounter with the dispassionate computer. Conventional celluloid-animation is contrasted with computer-generated images to heighten the satire in this look at the problems that can arise when technology ignores human needs."
Future Block, Kevin McCracken, provided by the National Film Board of Canada
The Interactive Studio at the NFB
Happily, unlike the bank client in Future Block, the NFB's Interactive Studio continues to stay on top of emerging technologies—including the much-discussed and quickly evolving realm of artificial intelligence. Although technology disruption historically has affected blue-collar occupations, it may be white-collar workers who end up feeling the brunt of changes brought about by AI.[iii] Raising this and other questions, Sandra Rodriguez's recently released cutting-edge VR installation CHOM5KY vs CHOMSKY: A Playful Conversation on AI (2022), produced by the Interactive Studio, "invites us to examine the promises and pitfalls of AI. If machine intelligence is promoted as an inevitable future, we should all be able to ask: What are we hoping to achieve with it? And at what cost?" Although we cannot fully experience the project online, I encourage you to know more about it, with the hope that you'll soon have the opportunity to engage with this compelling NFB installation in person. Learn more about CHOM5KY vs CHOMSKY by clicking in the image below.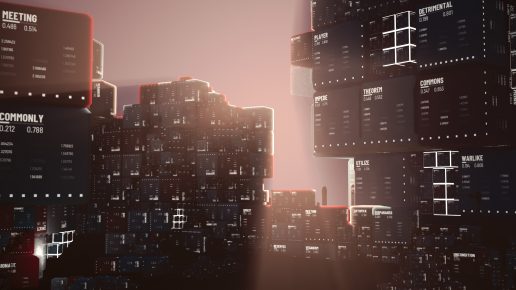 The 1960s: How Canadian Kids Might Learn
Educational institutions have played a huge role in creating, developing and testing technologies in North America, or, as Marshall McLuhan beautifully phrased it, "technology has been the poetry of the North American child for the last 100 years." The NFB has been at the forefront of chronicling the changes engendered by new technologies in different layers of society. Technology and education were the subject of Theodore Conant's The Child of the Future: How Might He Learn? (1964), which examines the growing role of technology in North America in the 1960s. "How the changes affect the child are shown in this far-ranging study of what is new in educational theory and practice. Appearing in the film are several leading educators and innovators, including Dr. Jerome Bruner of Harvard University and host-narrator Dr. Marshall McLuhan."
The Child of the Future: How Might He Learn, Theodore Conant, provided by the National Film Board of Canada
New Technology and Parents
As viewers will see in Anything for Fame, some of us are ready and willing to lick toilet seats or leap across rooftops to build a lucrative career producing digital content and/or as influencers on social media platforms. For others, "social media is more than just a communication tool: it's a way of life, a sphere in which to explore and create their own universes—often at the expense of face-to-face interaction." Social Me (2015), a documentary by Katia Café-Fébrissy, looks at the impact of social media in the lives of teenagers, placing special emphasis on the role parents can play in how their children use digital tools. The film invites all of us to use these tools and online content to steer society in a more positive direction.
Social Me, Katia Café-Fébrissy, provided by the National Film Board of Canada
Overcoming the Challenges
Like those seeking celebrity at any cost in Anything for Fame or the protagonists of Social Me who are trying to start their social media life, many of us find ourselves dodging pitfalls and dealing with frustrations when it comes to technology. Digital literacy can help us to navigate within and broaden our sense of a society that sees some of its citizens living online 24-7, like the individuals looking for like-minded souls on the web in Almost Real: Connecting in a Wired World (2002), by Ann Shin.
Almost Real: Connecting in a Wired World, Ann Shin, provided by the National Film Board of Canada
Of course, the Internet can have a dark side as well, as those who've experienced cyber bullying can attest to, like the subject of Mathieu Fournier's Star Wars Kid: The Rise of the Digital Shadows (2021), a proto-victim of online harassment.
There are a host of other NFB films about Canadians' relationship to technology that are well worth watching, including A Matter of Survival (1969), by Bernard Devlin, and Data for Decision (1968), by David Millar (both were recently added to nfb.ca).
In their wide-ranging exploration of the many different shades of technology, I hope these films can help us all take a moment to ponder how we, as a society, can leverage digital tools to drive more positive change—turning challenges and dilemmas into advantages instead of roadblocks, wrong turns or dead ends.
Enjoy the films!
---
Header Image: Anything for Fame (2022) by Tyler Funk