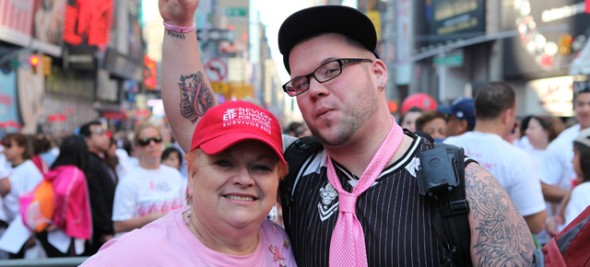 Rent or Download Pink Ribbons Inc.
Our feature documentary about the business of breast cancer fundraising is now available for download and rental. After opening at TIFF, to enthusiastic reviews, and screening across the nation, Léa Pool's Pink Ribbons, Inc. is now yours to watch in either a download-to-own (DTO) or 48-hr rental (VOD, ie. "Video On Demand") format.
We've discussed the film a lot over the months, and felt it would make sense to compile all things Pink in one same spot. So here goes.
Please find below:
the Pink Ribbons, Inc. official film trailer:
To watch the film now, visit the film's download and rental page. (Downloads and rentals are only available in Canada for now.) The Pink Ribbons, Inc. DVD will be released in September 2012. Call 1-800-267-7710 to pre-order your copy today.