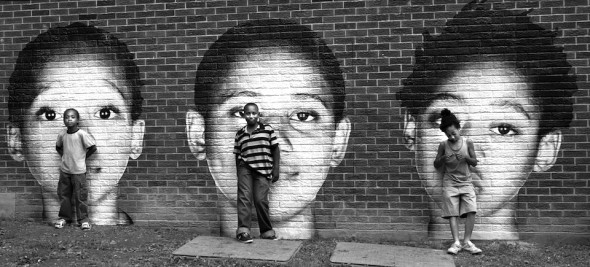 Unarmed Verses: Growing Up "North of the 401"
Films
Production
Growing up in Villaways has never been easy.
Located to the north of Toronto's great divide, in an overlooked corner of the vast inner suburban zone above Highway 401, the housing project has grappled with poverty and isolation. And now its residents confront a new uncertainty.
The Toronto Community Housing Corporation is proceeding with plans to "revitalize" the area, and while residents welcome the prospect of improved housing, they're also anxious. The redevelopment could take years, during which time households will be relocated throughout the city, separated from life-long neighbours and friends.
Cue Unarmed Verses, an innovative documentary project currently in production at the Ontario Studio — driven by the youth of Villaways.
"Their world is about to change," says director Charles Officer, pictured below.  "I'm here to hear their stories, to listen to their hopes and fears. I want to know what's breaking their hearts."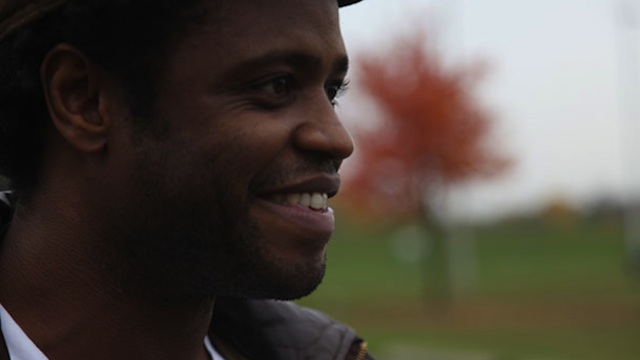 Lea Marin, a producer at the Ontario Studio, has been developing the project since 2012. "The idea was born in the aftermath of Trayvon Martin," she says. "It seemed like a good time for the NFB to explore how race and class were playing out in the lives of young people here in Canada. Charles has a great rapport with the community, and we've been able to focus on actual people and places, not just issues."
Over a period of months Officer has documented neighbourhood initiatives like the volunteer-run "homework club" and introduced his young subjects to participatory filmmaking. "We don't want to impose heavy issues on them," he says. "On one shoot, we arranged for one young girl to conduct a group interview with her peers. She asked the questions, and the result was amazing. It's powerful stuff."
The project unites the NFB with Arts Starts, a Toronto organization with a long history of community-based art practice. Carleen Robinson, a program manager in Villaways, has organised neighbourhood music workshops in which local youth are writing and recording original music. "Music plays a huge part in youth culture," says Officer. "We also plan to work with a group of 4-12 year olds to create an original score."
Officer comes to documentary from fiction. His first feature film Nurse.Fighter.Boy, based his sister's experience with sickle cell anaemia, premiered at TIFF in 2008, going on to nab 10 Genie nominations. His first feature doc Mighty Jerome won a Northwest Regional Emmy Award in 2012. A portrait of track-and-field legend Harry Jerome, it was developed and produced at the NFB by Selwyn Jacob.
Lea Marin's producer credits include Astra Taylor's Examined Life — an ambitious feature doc about contemporary philosophy, co-produced by the NFB and Sphinx Productions —and Chelsea McMullan's My Prairie Home, a documentary musical featuring transgendered performer Rae Spoon.
Unarmed Verses is a short format documentary, produced by the Ontario Studio. Principal photography is scheduled to wrap in May 2015.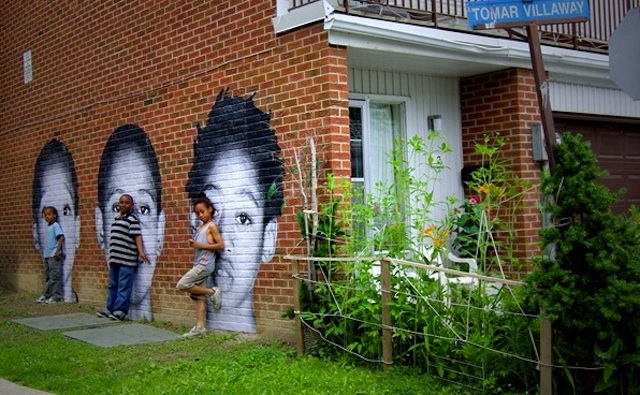 Above: images of the Arts Starts project Live Large, a collaboration between Villaways youth and artist Dan Bergeron. Photos by Liz Forsberg.
Portrait of Charles Officer: John Price.