Photo Friday | A Beautiful Day in Vernon, British Columbia, 1948
Films
Travel to Vernon, British Columbia, and back in time to 1948, with this great assortment of photographs from The Home Town Paper (1948), a short film that follows the weekly editor of the local newspaper, The Vernon News, over the course of a day.
Enjoy the pictures below, presented here with original captions.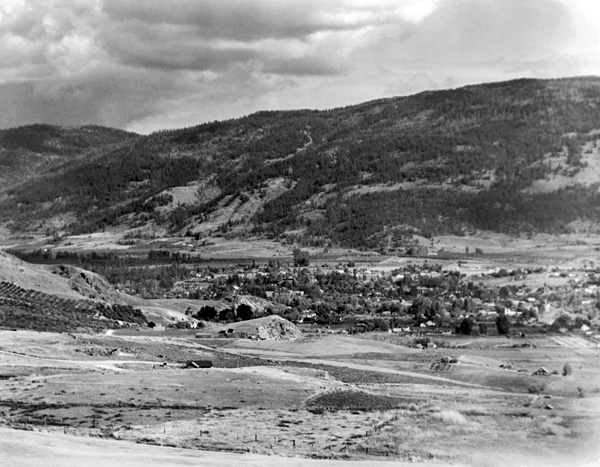 A view of the Okanagan Valley in British Columbia.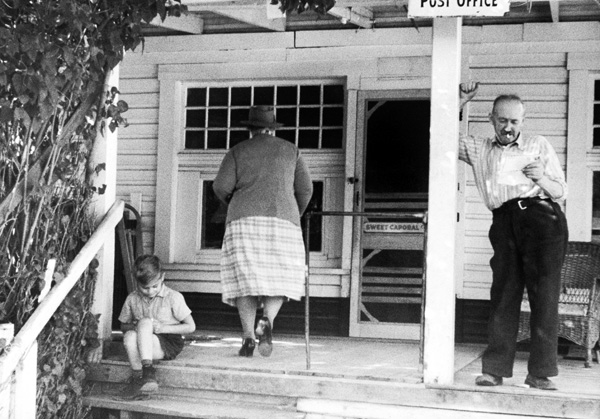 View of some residents busy outside the local post office.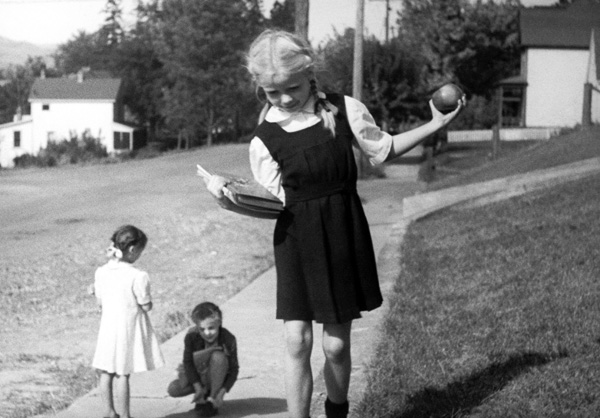 View of young children playing on a sidewalk.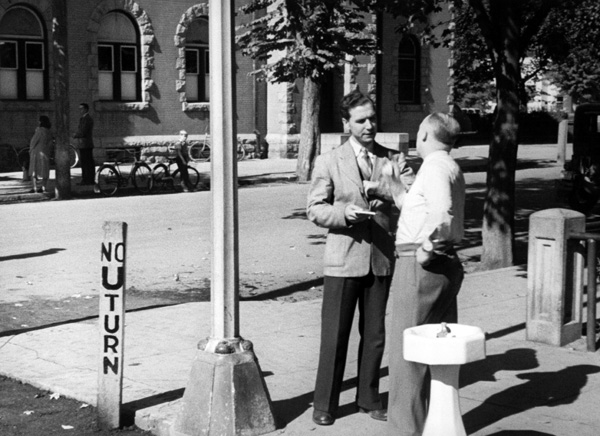 The news editor of The Vernon News gathers information on the streets by talking to one of the town's residents.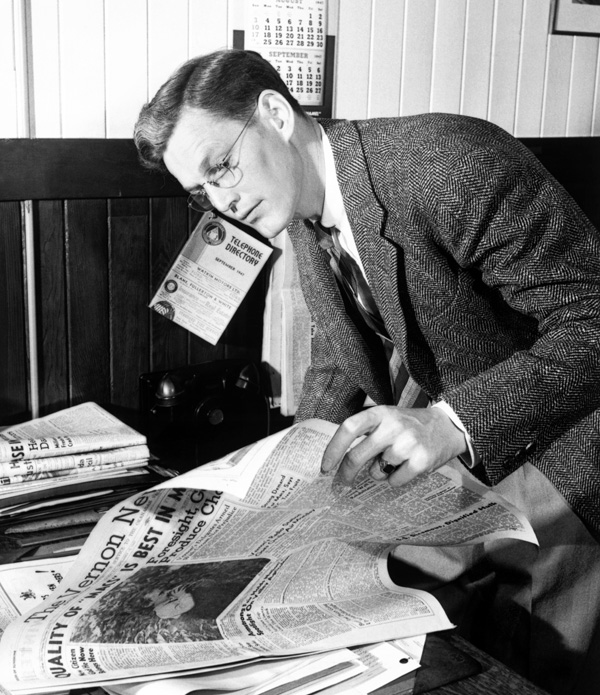 The Vernon News' weekly editor peruses the upcoming issue.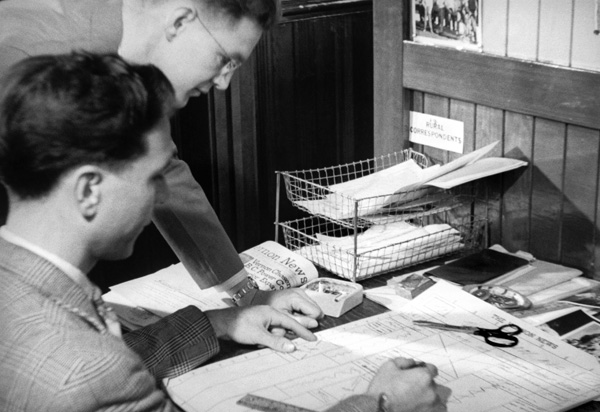 The weekly editor (left) and the news editor of The Vernon News study the layout of the paper's next issue.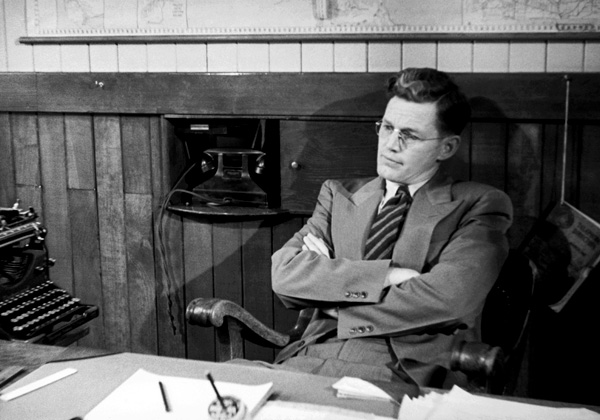 Sitting at his desk in his office, the weekly editor of The Vernon News ponders on a news issue.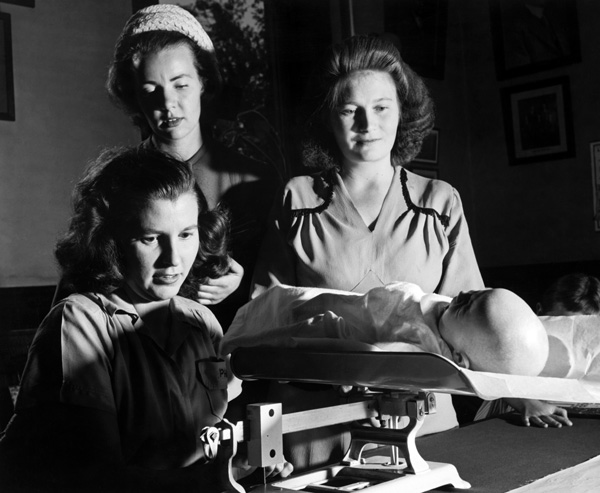 At the local baby clinic, three women weigh a baby on a table scale.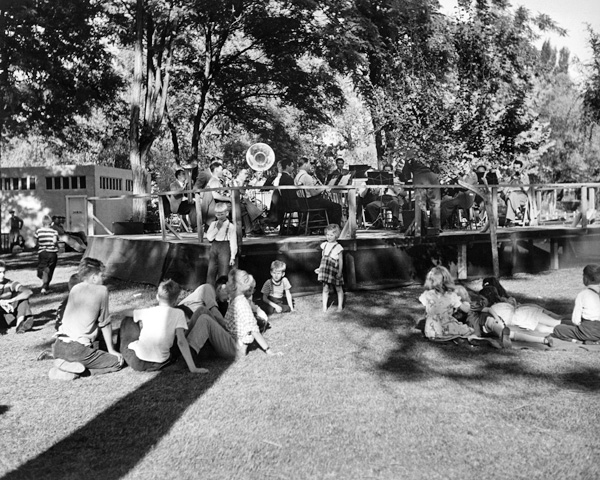 View of children sitting on the lawn and listening to an outdoor concert.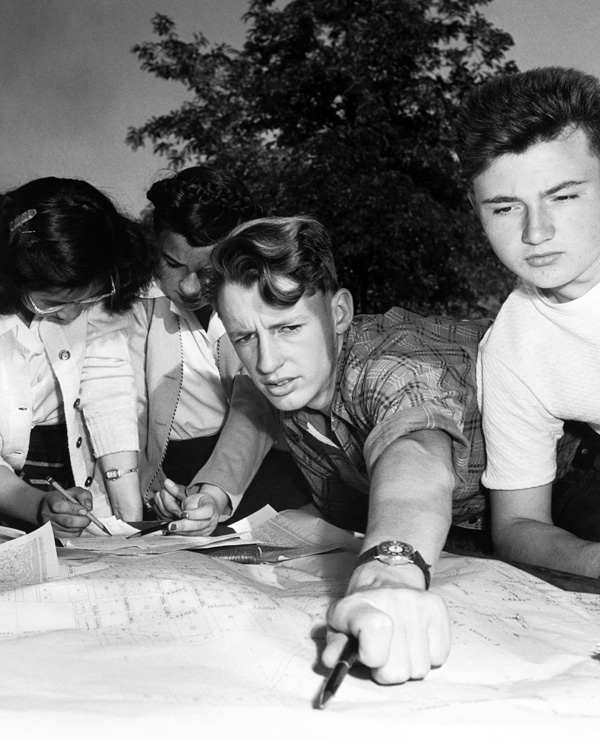 A group of grade 10 students from the Vernon High School have undertaken a campaign to "Get Out The Vote" on civic election day by sectioning off the town into districts to be covered door to door.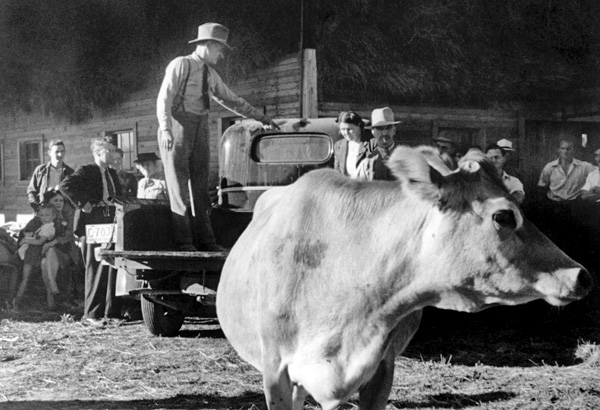 View of a Jersey cow being auctioned in front of a barn near Vernon.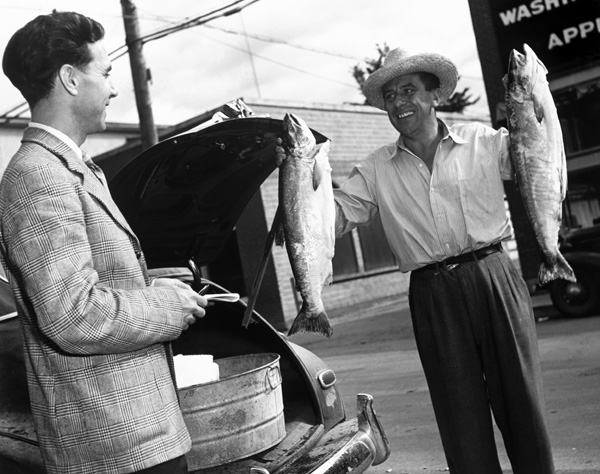 The news editor of The Vernon News takes notes for a future article that the town's popular garage owner has just caught two twelve-pound trout at Mabel Lake near Vernon.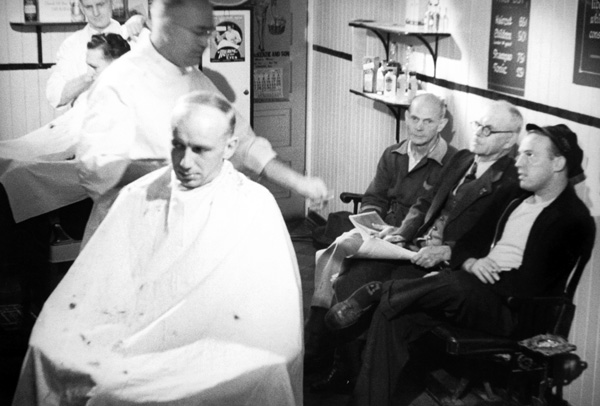 A man gets a haircut while the barber discusses with the barbershop's other clients.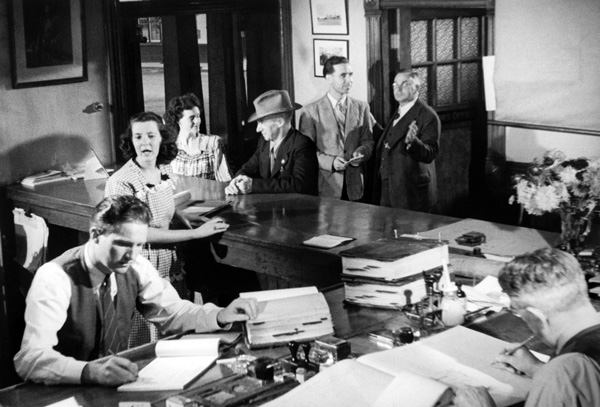 View of civil servants at work while the mayor take a local journalist for a tour of the town's City Hall.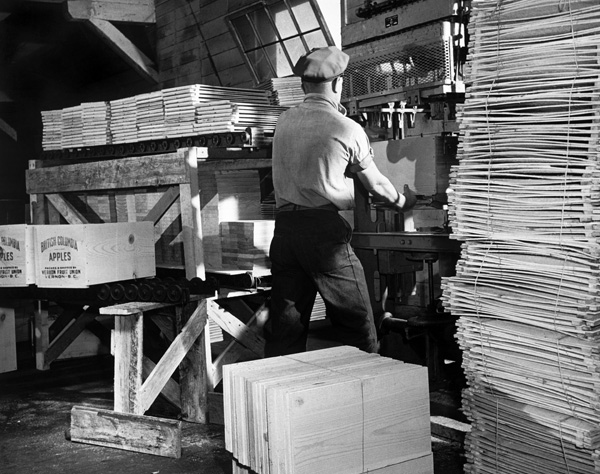 View of a man inside a factory building wooden crates for apple picking and shipping.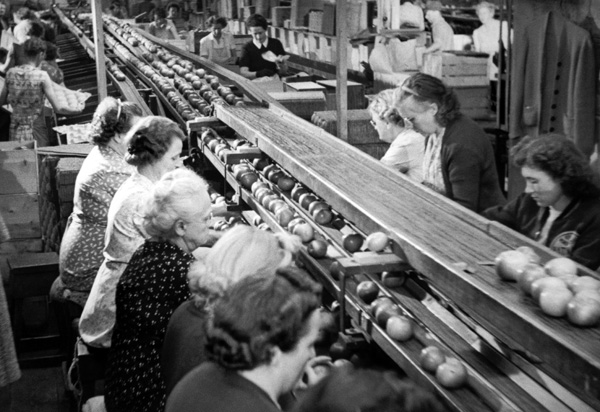 A view along a factory production line of female workers sorting and packing apples into boxes.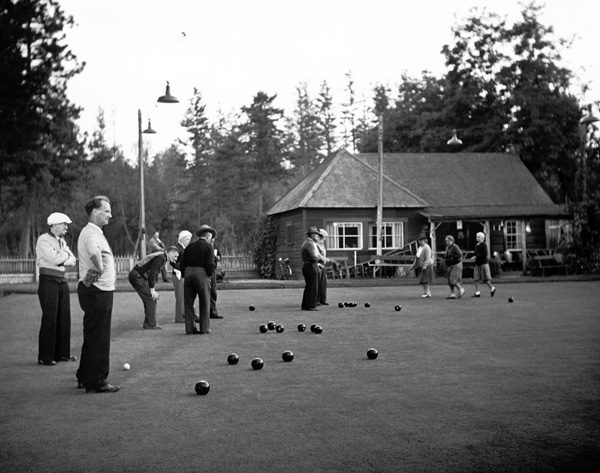 View of people playing lawn bowling.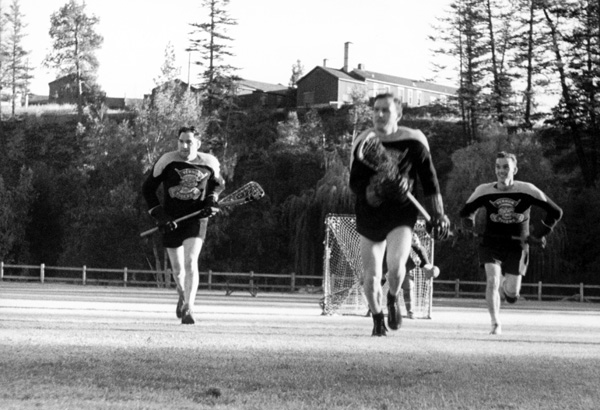 View of some of the members of The Vernon Tigers, the local lacrosse team, at play on a lawn.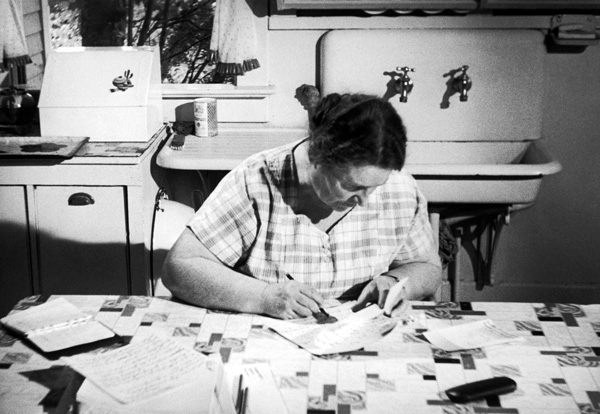 A woman, sitting at the kitchen table, writes a letter to the local newspaper.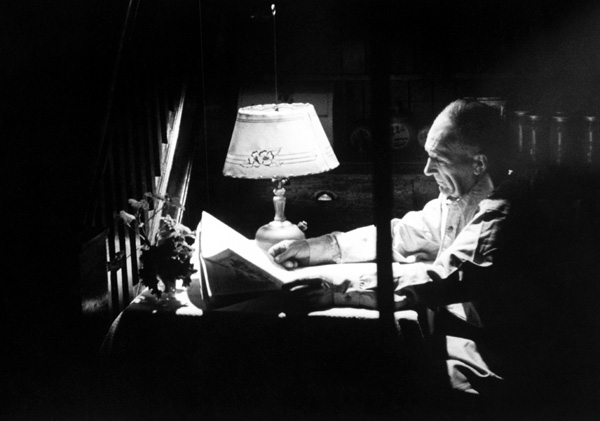 An elderly man, sitting at his desk, reads the local newspaper late in the evening.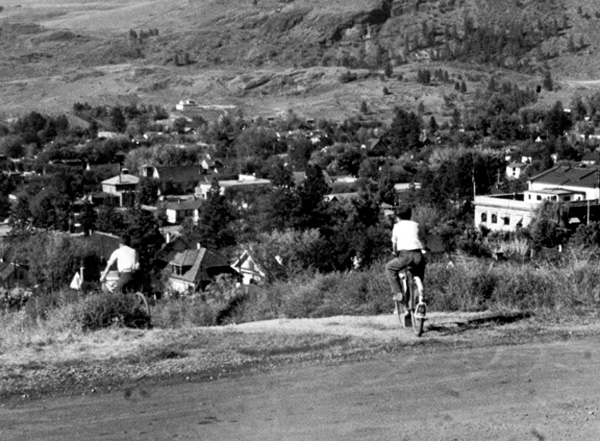 View of two paperboys on their way to deliver the latest edition of The Vernon News to its citizens.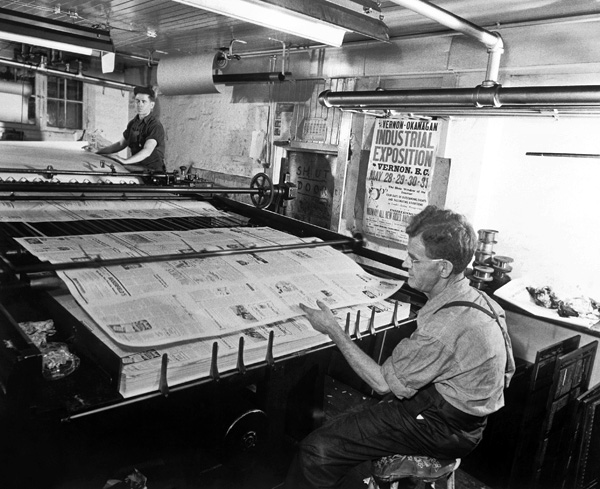 View of two men at work on the latest edition of The Vernon News in the rear print shop of the local paper's office.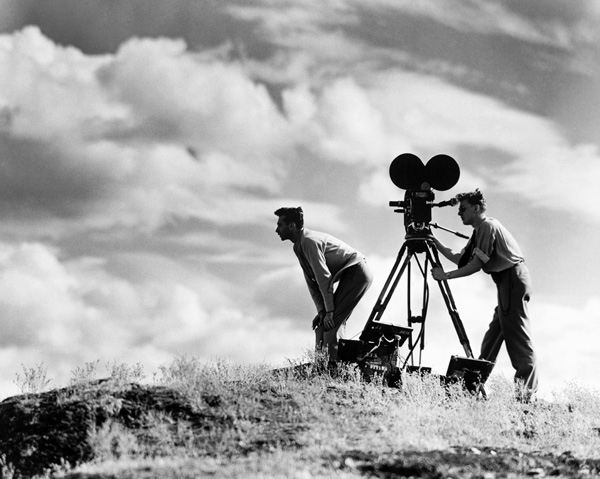 View of NFB film direction Morten Parker (left) and cameraman Robert Humble (right) preparing to shoot a scene in the vicinity of Vernon in the Okanagan Valley.
Watch the short film below:
The Home Town Paper, Morten Parker, provided by the National Film Board of Canada