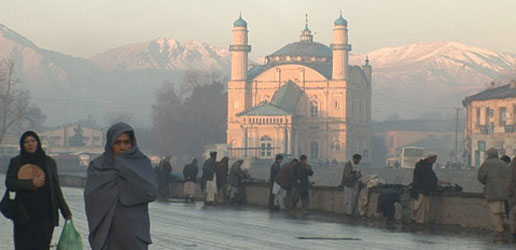 The inner workings of the NFB Archives
Many people don't realize that here at the NFB, our films are the tip of the iceberg. We have thousands of hours of archival footage online and thousands more in the vault. Last year the NFB celebrated its 70th anniversary; however, our archives go back over one hundred years to the beginning of Cinema, including films by Edison, footage from World War I, and early Canadian silent movies.
Our images were shot all over the world, in every format—from IMAX to High Definition. We are well-known for our pristinely preserved and historically significant material, carefully selected from the outtakes of NFB films and some co-productions. Everything is transferred to HD from the original negative in our state-of-the-art Spirit machine (or re-mastered from the original tapes or hard drives in the case of a video production), catalogued, and digitized for online use.
Since April 2008 much of our collection is available on our website NFB Archives. This material is downloadable for free with a timecode burn-in and watermark; these Quick Time files are used for editing and when the cut is finished, we do a clean transfer on tape.
In order to use all the functionalities of our website, you need to create an account. This is free and only takes a minute. Once this is done you can create clip bins, add shots to your bins, edit them, and even share them via e-mail. We are currently working at delivering clean, broadcast-quality footage through download and improving the user-friendliness of the site.
If you want to use "clean" footage in your film, there are charges involved. What people don't often realize is that it is very expensive for us just to store our collection (our state-of-the-art, refrigerated vault is huge!), to identify it all, and to get it out there. In a way, these license fees go towards ensuring the preservation of this rich heritage, something of value for all filmmakers.
Furthermore, our new website saves our clients money and time. Only three years ago, they would have had to read a description, choose their shots based on that, and order a DVD which cost them transfer fees and postage—just to look at the footage! We try our best to negotiate rates that suit your budget. We want to see our beautiful material out there being used.
NFB Images has provided content for a number of exciting projects recently including Robert Lepage's Le Moulin à images (The Image Mill) for Quebec City's 400th Anniversary, and an upcoming collaboration with Cirque du Soleil at Expo 2010 Shanghai this summer. Recent films featuring our images include Luc Bourdon's The Memory of Angels and The Montreal Canadiens: 100 Years CBC special. Just think—you could have some of our world-class material in your film too!
We're constantly adding new images as well as treasures from the vault. Sign up for our monthly newsletter and keep up to date on our growing collection.
Questions? Feel free to ask them in the comment section below.
***
Lea Nakonechny has worked at NFB Images since 2007. She also makes films in her spare time.