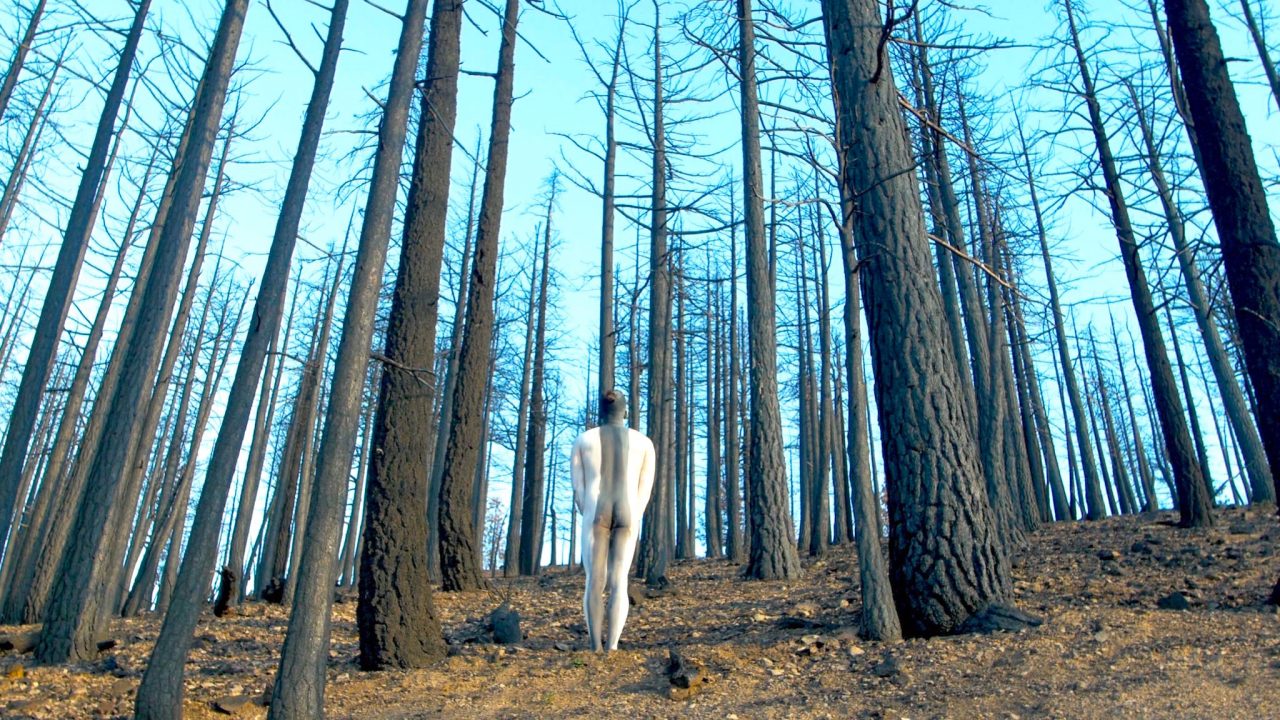 NFB: Crucible for the Creative Feature Doc
The sheer variety of creative feature docs on the 2018 festival circuit speaks to the genre's deepening relevance and appeal. In a context of "fake news," worldwide political upheaval and increasingly polarized political rhetoric, we seem to be craving non-fiction films that engage in new ways with the critical issues of our age.
This past summer alone, no fewer than three feature docs grossed over $12 million each at the box office: Won't You Be My Neighbor?, RBG and Three Identical Strangers. And thanks to streaming platforms like Netflix, Hulu and Amazon, feature docs are more accessible than ever before.
Yet as an artisanal form of production, feature docs remain hard to finance, and commercial pressures along with entrenched preferences for certain types of storytelling limit the range of stories and storytellers.   While campaigns like #oscarssowhite and #MeToo have drawn attention to the marginalization of certain voices and a growing awareness of systemic barriers to access, long established structures have been slow to change.
Creating docs outside mainstream constraints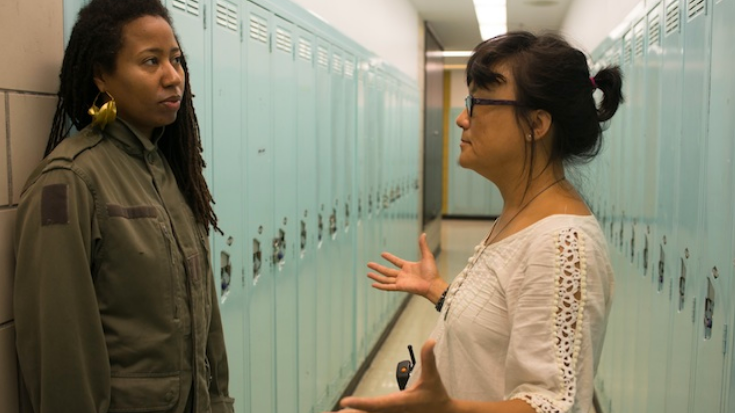 The documentary has been called Canada's national art form – a tradition that began with the creation of the NFB in 1939. "The documentary has always been at the centre of the NFB's identity and activity as a public producer," says Michelle van Beusekom, Executive Director of the NFB's English Program, where over a dozen ambitious feature docs are in production or current release. "Over the past 5 years we've placed strategic focus on broadening the space for the creative feature form, ensuring a broad spectrum of voices and creative approaches, all rooted in a production culture that emphasizes craft, care and a deep commitment to relational ethics both on and off screen."
A fertile lab for documentary innovation, the NFB has provided a creative home to such seminal figures as Donald Brittain, Pierre Perrault, Colin Low, Kathleen Shannon, Fernand Dansereau, Bonnie Sherr Klein, Michel Brault and the 'great listener,' Abenaki filmmaker Alanis Obomsawin whose remarkable body of work constitutes an invaluable record of North American Indigenous experience.
Pictured above: Mina Shum with Nantali Indongo, making Ninth Floor.
Expanding the genre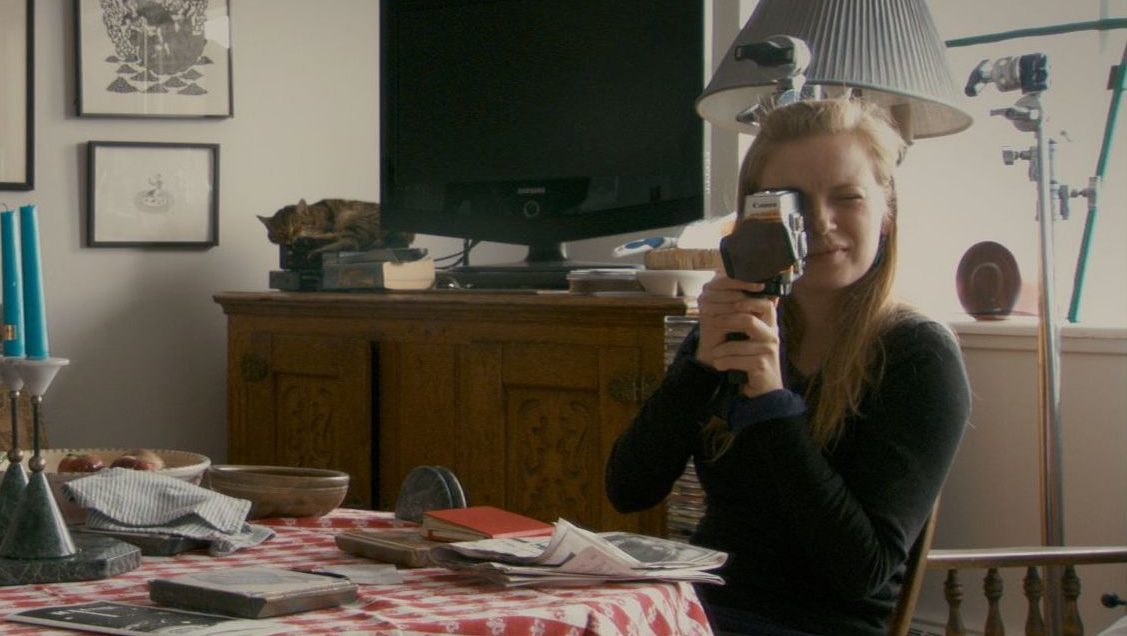 In recent years a new generation of directors has taken the feature doc in new directions. With Stories We Tell, Sarah Polley took wildly creative liberties with the form, embedding faux super-8 footage into an astonishing family history. With Ninth Floor, Mina Shum dove deep into the archives to fashion a stylized account of a watershed moment in Canadian race relations. With Angry Inuk, Alethea Arnaquq-Baril crafted a spirited riposte to the anti-seal hunt movement, winning the Vimeo on Demand Audience Award at Hot Docs. And with Unarmed Verses, Charles Officer updated classic vérité to powerful contemporary effect, amplifying the spirit of Black Lives Matter with a quiet and compelling new voice. All four titles would go on to be chosen for TIFF's annual Top 10 tour — a prestigious showcase of the year's top films.
A similar range of style and subject matter is apparent in recently released titles, a line-up that includes an animated doc on the Israeli/Palestinian conflict, a fresh take on the climate crisis, a vérité account of a rebellious young woman coming of age in Palestine, and an oh so timely movie essay called What is Democracy? "These are not films that can be made on an accelerated production schedule," says van Beusekom. "In each case the director has engaged closely over time with their subjects, and that takes the kind of careful and ongoing deliberation that is difficult to provide in purely commercial production contexts."
Astra Taylor's "invitation to think"
Not one to shy away from big questions, Astra Taylor has made ambitious feature docs like Žižek!, a profile of philosopher Slavoj Žižek, and Examined Life, an encounter with eight leading contemporary thinkers. With What is Democracy?, a passionate documentary essay that made its North American premiere at TIFF, the filmmaker/activist turns her attention to the great collective experiment known as democracy.
The film has been compared to Michael Moore's Fahrenheit 11/9, another doc on the troubled state of contemporary democracy that screened at TIFF this year. But while Moore employs polemics and a flair for showmanship to investigate Trump's rise to power, Taylor takes a longer view, embarking on a conversation that ranges from Plato's Republic to Black Lives Matter, putting her question to school kids, health workers, refugees – a wide spectrum of voices from the demos itself – as well as prominent figures like Cornel West and Wendy Brown.
Writing in The Globe & Mail, critic John Semley notes Taylor's success in bringing "those alienated by politics into the fold," providing an accessible point of entry into an urgent and necessary conversation. "What Is Democracy? faces the present by taking us through the past, examining the crisis facing democracy by looking at the political and philosophical origins of the concept, interrogating its uses and abuses, and sincerely pondering the question of whether or not what we call democracy is even worth fighting for."
Produced by Lea Marin at the Ontario Studio, What is Democracy? is currently screening on the Canadian festival circuit, and has been picked up for US theatrical distribution by Zeitgeist Films who plan to open the film at New York's IFC Center in early 2019. Watch for news of screenings in community and theatrical venues across the continent.
Metamorphosis reframes environmental crisis
With Metamorphosis, another feature doc in current release, the creative team of Velcrow Ripper and Nova Ami approach climate change from an unusual angle, avoiding predictable doom-laden scenarios to focus instead on innovative responses to the environmental crisis.
Scientists share screen time with artists in a beautifully shot doc that frames the crisis as an opportunity for visionary transformation and renewal. "The intent of the film is to create a new narrative around climate change – not about blame or denial, but about resilience, transformation and action," say Ripper and Ami in their director's statement.
"What separates Metamorphosis from the likes of eco-scare classics An Inconvenient Truth and This Changes Everything is its poetic tone and its explanation for the psychology of climate-change denials," says Brad Wheeler in The Globe and Mail.
Metamorphosis was produced by Lauren Grant (Clique Pictures), Nova Ami and Velcrow Ripper (Transparent Film) and Bonnie Thompson and David Christensen (NFB). Executive producers are David Christensen (NFB North West Studio) and John Bain.
WALL defies genres
With WALL, another recent release from the North West Studio, Calgary-based filmmaker Cam Christiansen uses animation in a genre-defying study of one of the world's most protracted conflicts, crafting a full-length animated doc about the contested security barrier between Israel and Palestine.
Based on a dramatic monologue by British playwright David Hare, the project was conceived by producer David Christensen, who happened upon a podcast of Hare's piece during a long commute back in 2010. "It's not for nothing that David Hare has been called British drama's leading foreign correspondent," says Christensen. "He completely reframes the issue, and I immediately thought, this could make really interesting animation."
Working outside usual doc conventions, Cam Christiansen weaves material recorded on location into MoCap footage shot with actors at London's Pinewood Studio, using gaming design tools to give the film its sense of scale and unusual handcrafted aesthetic. "Christiansen's all-encompassing animated eye allows audiences to scale the height, width, and breadth of the wall to appreciate its violently imposing presence," says Pat Mullen in POV Magazine.
David Hare, who wrote the screenplay, features in a cast that includes Israeli novelist David Grossman, Professor Neill Lochery of London University, Professor Sari Nusseibeh of Al-Quds University, and Ramallah-based attorney Raja Shehadeh. WALL is produced by David Christensen and Bonnie Thompson, and executive produced by David Christensen.
A Palestinian tomboy comes of age
A sharply observed work of vérité shot over six years, What Walaa Wants features a defiant young tomboy from Balata, the largest refugee camp on the West Bank, who surprises friends and family when she enlists in the Palestinian Security Force. "Ultimately we told the story together," says director Christy Garland, a seasoned documentarian whose credits include The Bastard Sings the Sweetest Song. "Building trust was gradual, but it's resulted a very special relationship that I think has changed us both." The film premiered at this year's Berlinale where Variety hailed it as a "classic coming-of-age story with a girl-power message," going on to win further kudos at Hot Docs and other festivals. "Garland's unprecedented access to the security force makes this a must-see," says Now Magazine. A Denmark/Canada coproduction, What Walaa Wants features Walaa Khaled Fawzy Tanji and was coproduced by Murmur Media (Matt Code and Christy Garland, producers), Final Cut for Real (Anne Köhncke, producer), and the Ontario Studio (Justine Pimlott, producer).
Tasha Hubbard reflects on the Colton Boushie case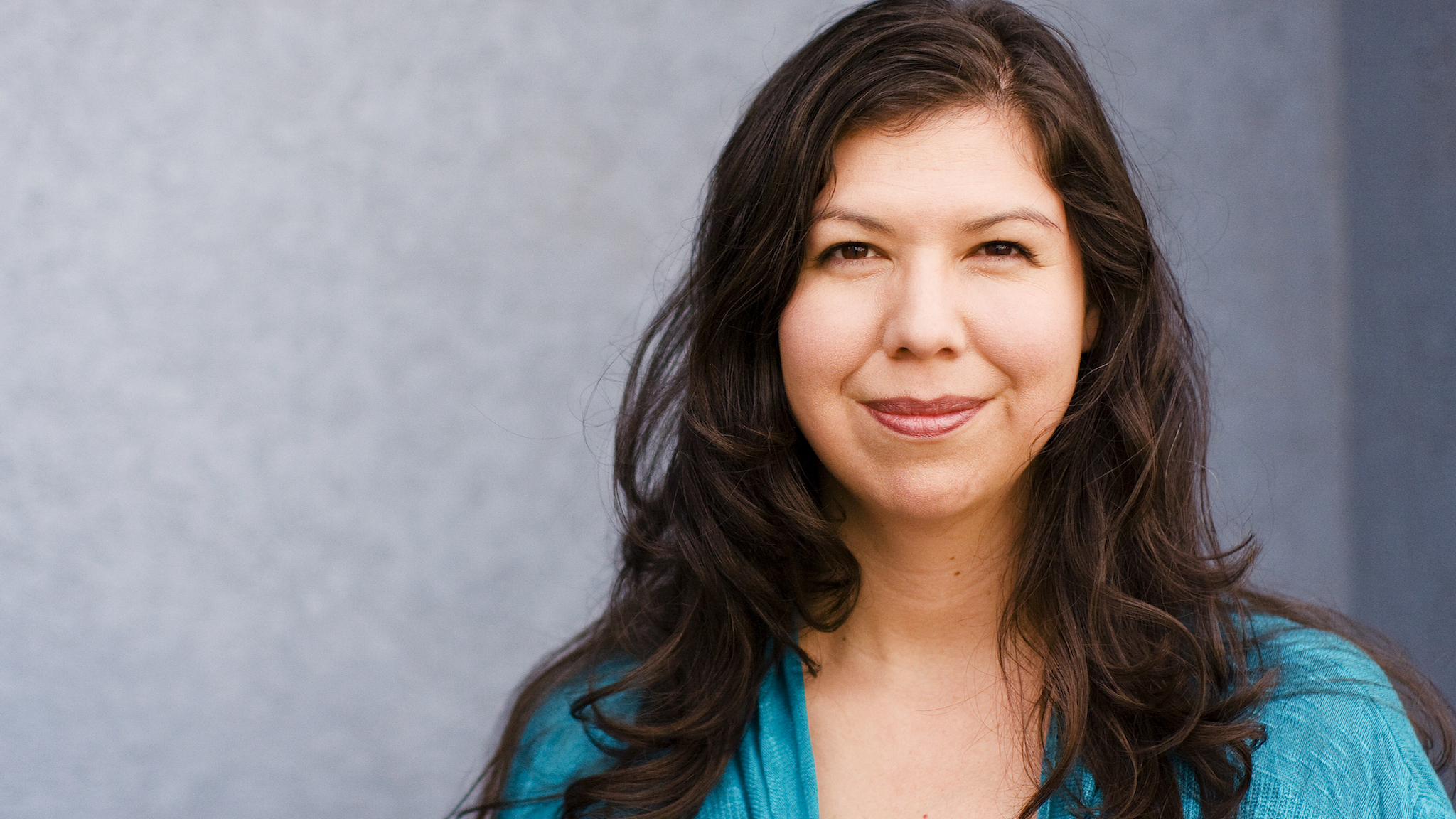 Titles to watch for in production include Life and Death on the Prairies, currently underway at the Northwest Studio. In her latest film, Saskatchewan-based filmmaker/scholar Tasha Hubbard is investigating the history of dispossession and racism that underlies the death of Colten Boushie and subsequent acquittal of Gerald Stanley. Hubbard won a Gemini in 2005 for Two Worlds Colliding, her exposé of Saskatoon's infamous "starlight tours," whereby local police were abandoning Indigenous men in deadly winter conditions on the city outskirts, and Birth of a Family, her film on the Sixties Scoop premiered to acclaim at Hot Docs in 2017. Life and Death on the Prairies is being co-produced by the NFB (Jon Montes and Bonnie Thompson, producers) and Downstream Documentary Productions (Tasha Hubbard & George Hupka, producers). Photo of Hubbard by Nadya Kwandibens.
Profiling "the polar punk who makes Björk sounds tame"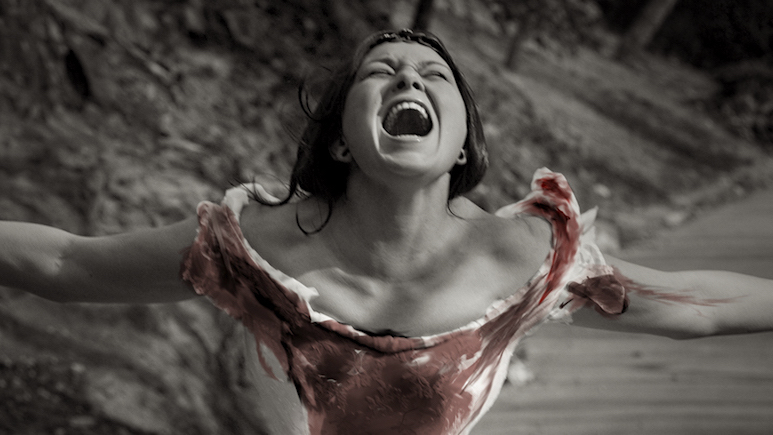 The inimitable energy of Inuk artist Tanya Tagaq fuels Throat, another genre-bending doc underway at the Ontario Studio. Winner of the 2014 Polaris prize, Tagaq draws upon Inuit throat singing traditions to forge her own fiercely distinctive sound. The Guardian calls her "the polar punk who makes Björk sounds tame," and the project offers the NFB technical team an opportunity to experiment with newly developed Dolby Atmos sound technology. Tagaq's creative partner on the project is director Chelsea McMullan whose credits include the NFB-produced My Prairie Home, a musical doc featuring transgendered performer Rae Spoon that premiered at Sundance in 2014. Throat is produced by Lea Marin who also produced My Prairie Home. Photo courtesy of Tanya Tagaq.
Michelle Latimer adapts The Inconvenient Indian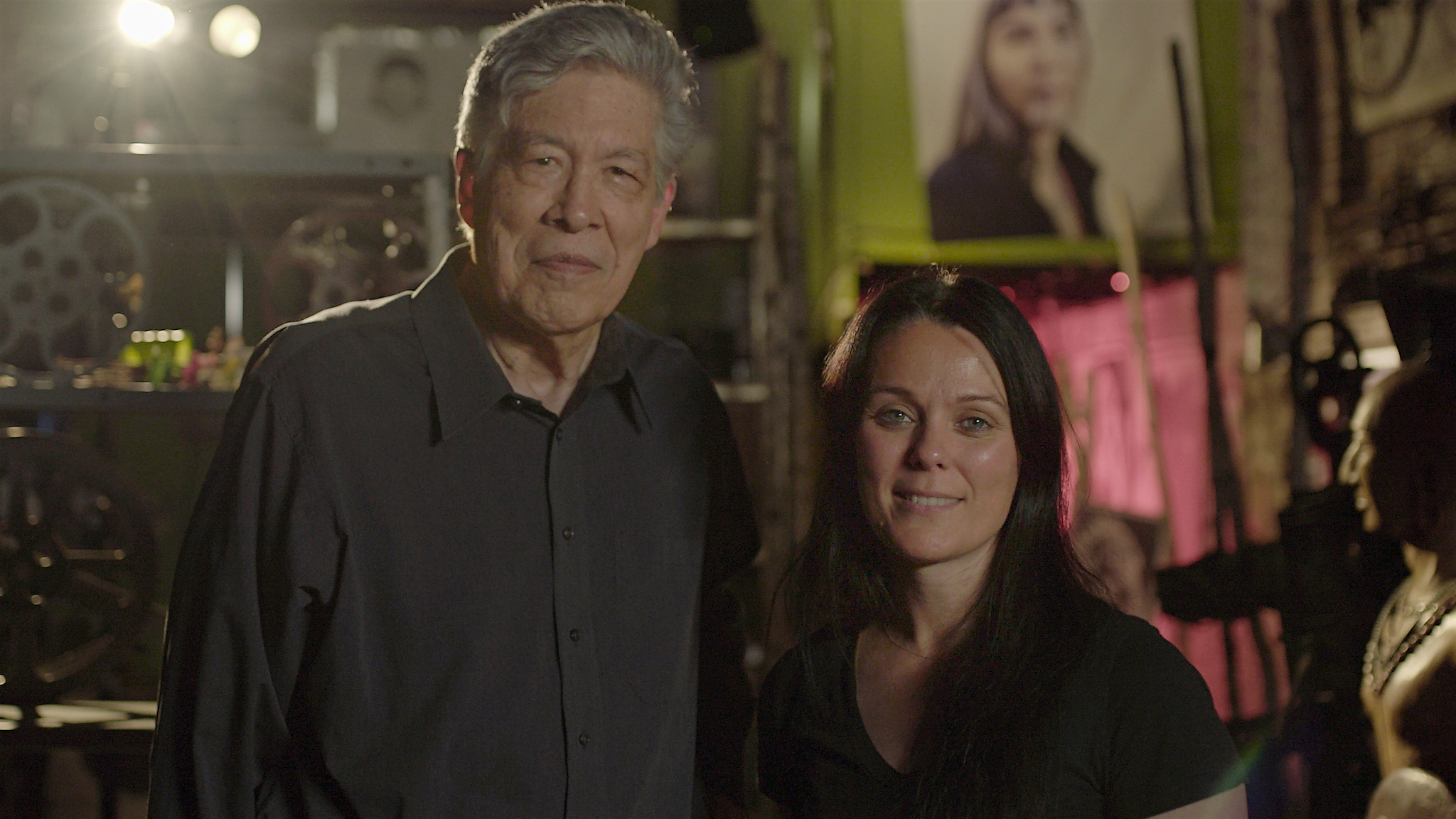 Still at the Ontario Studio, Michelle Latimer is collaborating with writer Thomas King on a film adaptation of The Inconvenient Indian: A Curious Account of Native People in North America, his lively counter-narrative to official history. Latimer's credits include the influential VICELAND series RISE; Nuuca, co-produced through own company Streel Film and Field of Vision, with Laura Poitras and Charlotte Cook as fellow executive producers; and Nimmikaage (She Dances for People), a visual mashup crafted from NFB archival footage.
Nimmikaage (She Dances for People), Michelle Latimer, provided by the National Film Board of Canada
The Inconvenient Indian is co-produced by 90th Parallel (Stuart Henderson, producer and Jesse Wente, creative producer) and the NFB (Justine Pimlott, producer). Executive producers are Gordon Henderson (90th Parallel) and Anita Lee (NFB).
Whales vs. Energy Development in the Great Bear Sea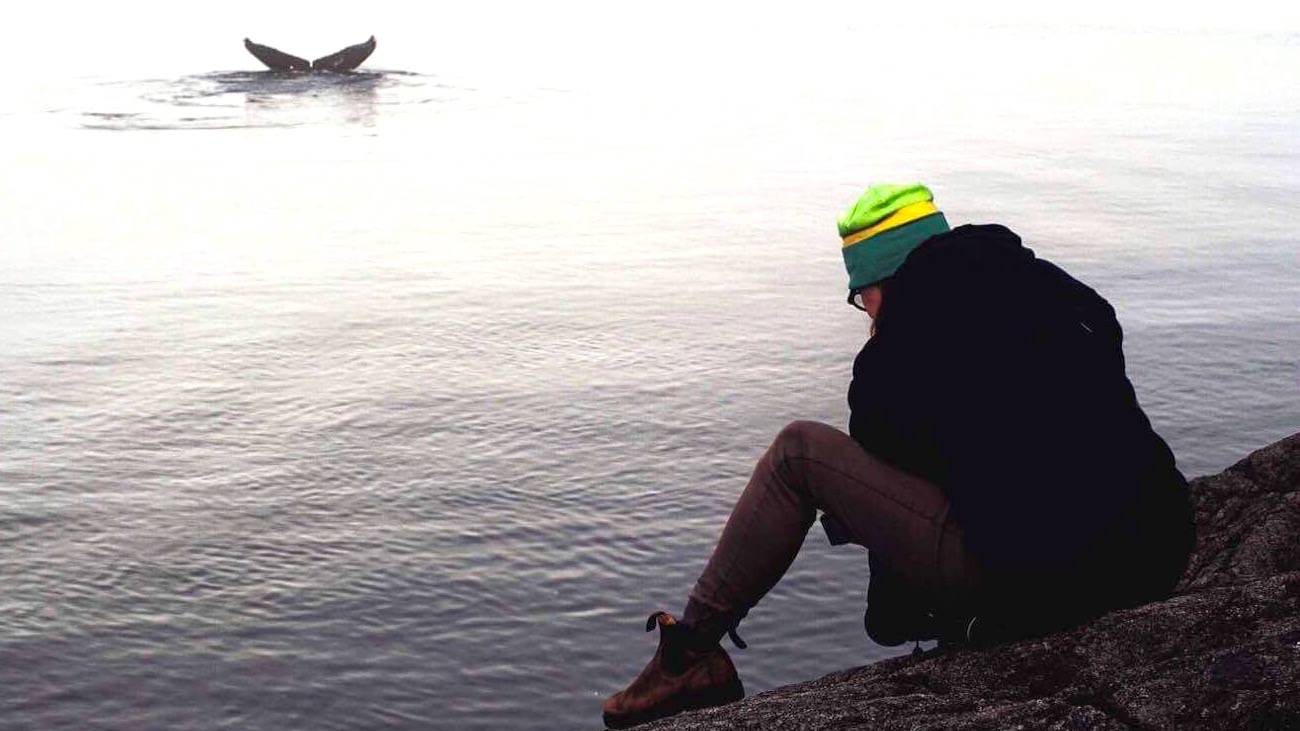 With The Whale and the Raven, a Canada/Germany co-production currently completing post-production at the BC & Yukon Studio, director Mirjam Leuze explores the world of whale researchers against the backdrop of contested oil & gas development in the traditional territory of the Gitga'at First Nation in Northwest British Columbia. Leuze's credits include Flowers of Freedom, a woman-focused feature doc shot in Kyrgyzstan that premiered at the 2014 Berlinale. Co-produced by the NFB (Shirley Vercruysse, producer) with BC-based Off Island Films (Andrew Williamson) and Red Cedar Films (Henrik Meyer) and the Düsseldorf-based production company Busse & Halberschmidt. Photo by Janie Wray.
Jordan's Principle: Obomsawin's Mission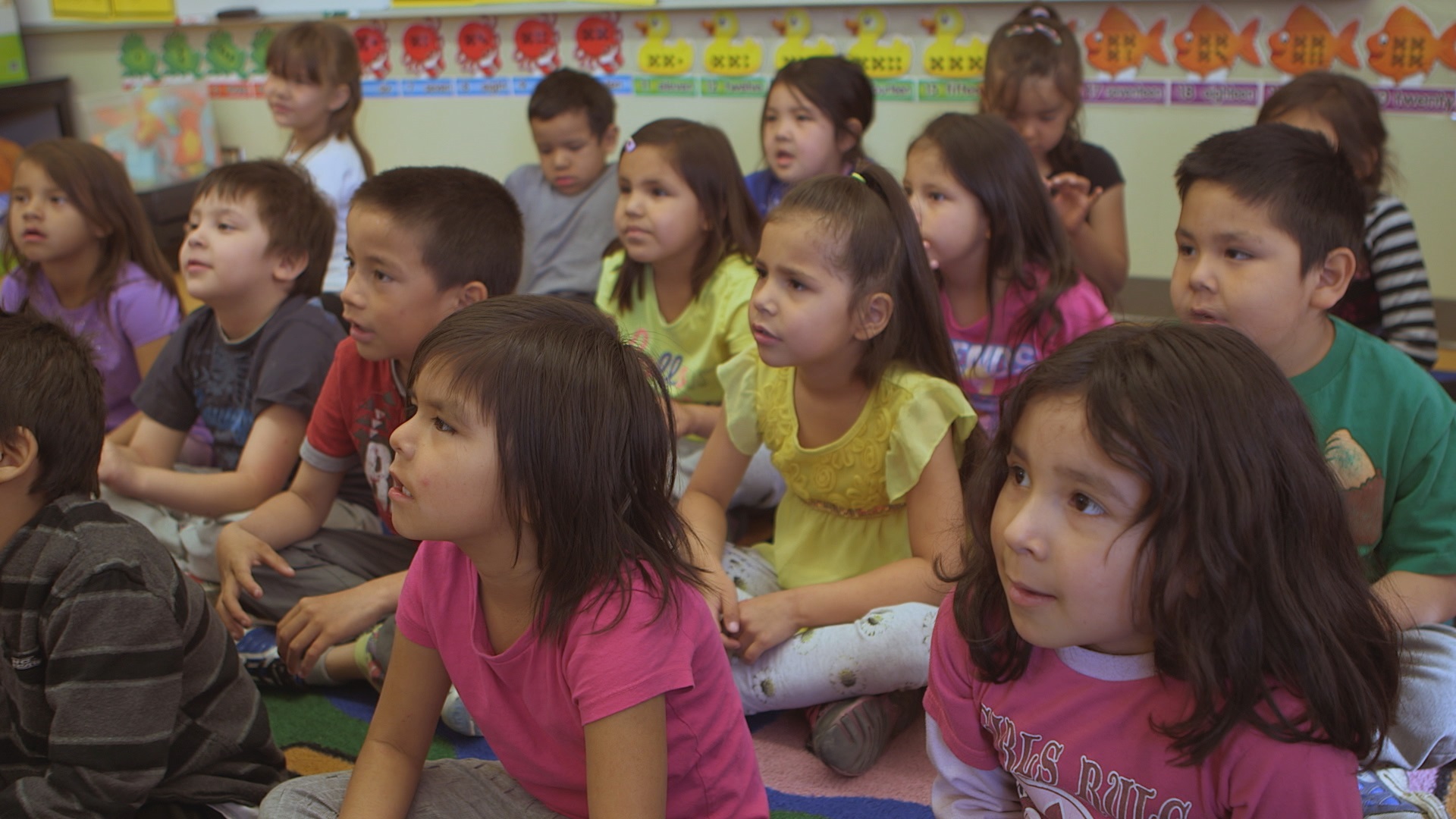 Meanwhile at the Quebec/Atlantic Studio, Alanis Obomsawin is nearing completion on Jordan's Principle (working title), which continues her cycle on Indigenous youth — a series that includes We Can't Make the Same Mistake Twice (2016) and Our People Will Be Healed (2017), which both got TIFF premieres. Years in the making, this latest addition focuses on the case of Jordan River Anderson, a Cree boy, born with a rare genetic disorder, who was denied the possibility of living out his short life at home due to jurisdictional bickering between federal and provincial authorities. Directed and produced by Alanis Obomsawin, Jordan's Principle is executive produced by Annette Clarke. Obomsawin's landmark feature doc Kanehsatake: 270 Years of Resistance was recently released in a new Kanien'kéha (Mohawk) language version, part of an ongoing initiative to release selected NFB titles in Indigenous languages. Pictured above, a scene from Our People Will Be Healed.
Assholes: John Walker's playful take on moral philosophy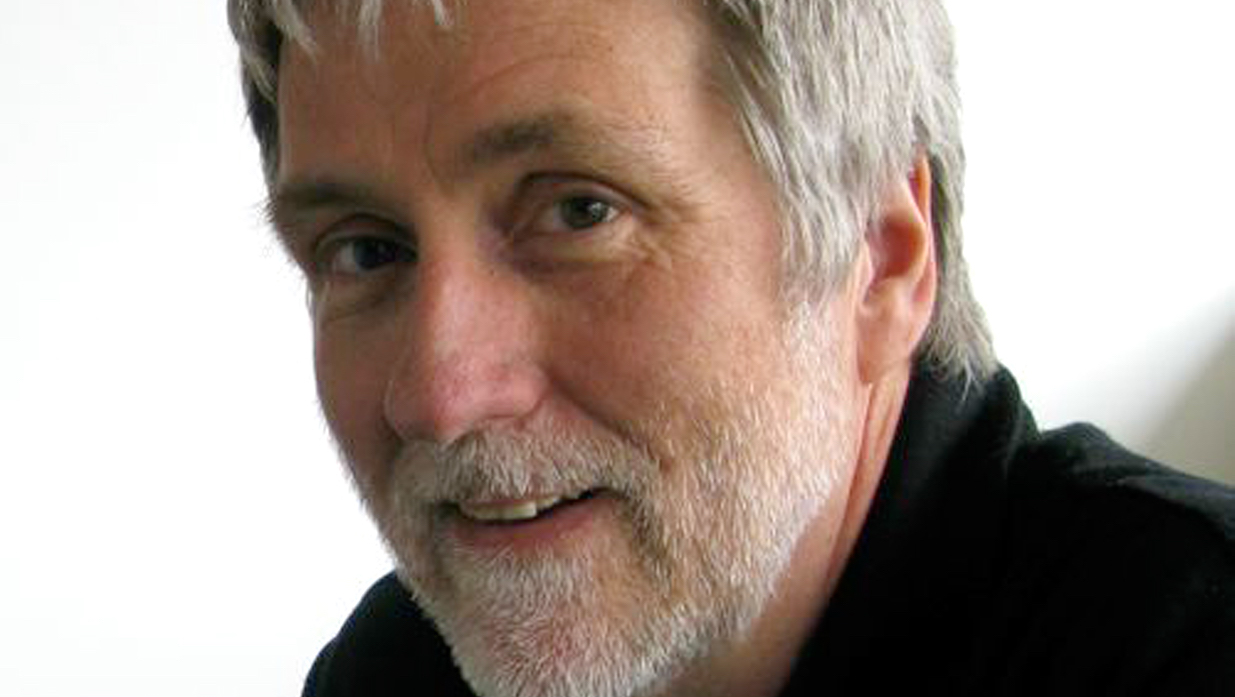 Also at the Quebec/Atlantic Studio, John Walker is finishing post on an adaptation of Assholes: A Theory, a best-selling treatise on entitlement and bad manners by philosophy professor Aaron James. A seasoned director/cinematographer, Walker's many credits include Men of the Deeps and Quebec My Country Mon Pays. His latest project is a timely and playful exploration of the rise of "asshole culture" in many sectors of society, featuring interviews with Aaron James and former RCMP officer Sherry Lee Benson-Podolchuk, author of Women Not Wanted, along with cameos from the likes of comedian John Cleese. Assholes is a co-production between John Walker Productions (Ann Bernier, producer) and the NFB (Annette Clarke, producer).
Among other creative features in production across the NFB's English Program studios are This is Not a Movie: Robert Fisk, Journalism and the Middle East, an international coproduction between Canada (TINAM, NFB), Germany (Sutor Kolonko) and the US (Motto Pictures), helmed by Yung Chang whose credits include the epic doc Up the Yangtze; Conviction, a coproduction with Sea to Sea Productions directed by Ariella Pahlke and Nance Ackerman that envisions alternatives to prison for women, whose incarceration rates have skyrocketed in recent years; and River Silence, a coproduction with Montreal-based EyeSteel Films in which Brazilian-Canadian documentarian Rogerio Soares follows four families displaced by the construction of the world's fourth largest hydroelectric dam in the Amazon.
Banner image: Metamorphosis, art by Jean-Paul Bourdier; photo by Velcrow Ripper.