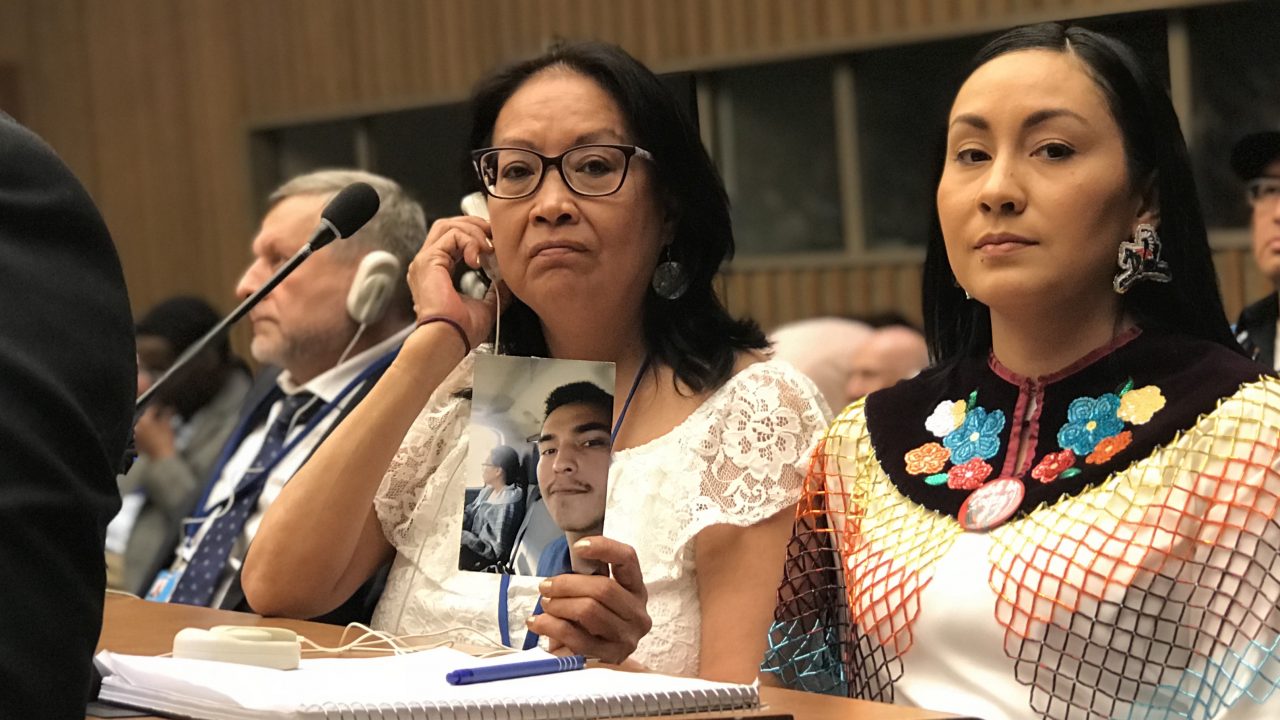 Standing Up, Standing Out: NFB Brings 23 Films to Hot Docs
On the eve of its 80th birthday, Canada's public producer is heading to North America's largest documentary festival with no fewer than 23 titles — a line-up that includes ten premieres and a tribute to the women filmmakers of Studio D.
"Our slate at Hot Docs this year traces an interesting path from the present day to Studio D and further back to the foundational documentary roots planted by John Grierson," says Michelle van Beusekom, Executive Director of the NFB's English Program. "It speaks to eight decades of sustained commitment to creative documentary storytelling in the public interest, and demonstrates the generational impacts of ongoing advocacy, from within and outside the NFB, to expand the range of voices and stories within Canada's documentary space."
The 23 titles, whether new releases or films from the collection, represent the work of diverse artists from across the country — from coast to coast to coast. "They display a dazzling array of approaches to documentary storytelling," says van Beusekom. "Together they challenge and broaden how we as Canadians understand ourselves and our place in the world."
nîpawistamâsowin: We Will Stand Up
Some films are simply released. Others confront us, defying us to see ourselves in new ways. Such is the case with nîpawistamâsowin: We Will Stand Up, Tasha Hubbard's tour de force about the shooting death of Colten Boushie and subsequent acquittal of Gerald Stanley. Programmed in the coveted opening night slot, nîpawistamâsowin: We Will Stand Up has the distinction of being the first Indigenous-directed film to ever open Hot Docs.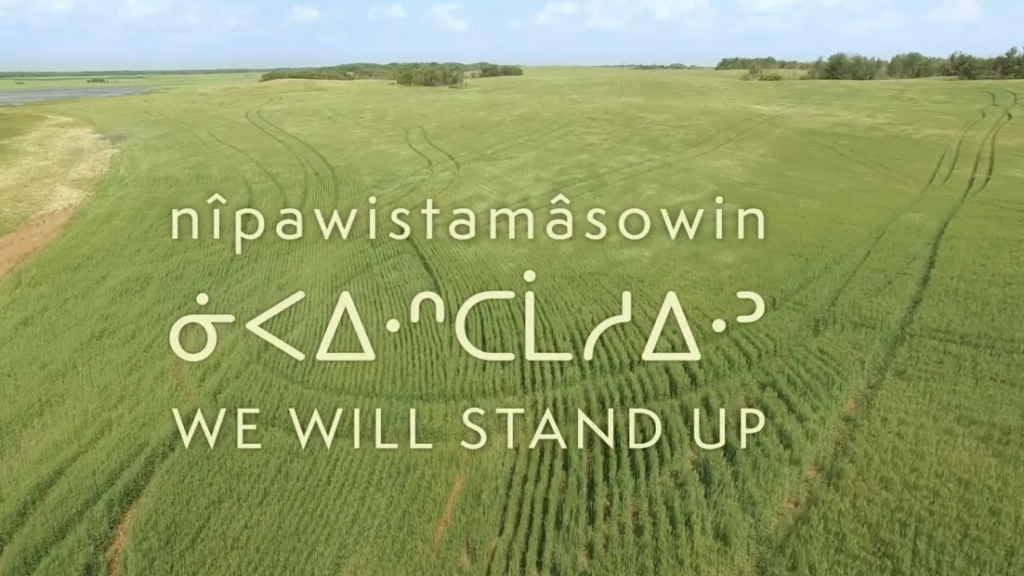 The short life and violent death of Colten Boushie has come to symbolize the fraught relationship between Indigenous peoples and settler communities on the Canadian Prairies. A young Cree man from the Red Pheasant First Nation, Boushie died on August 9, 2016, shot in the head at point blank range on a nearby farm. On February 9, 2018, Gerald Stanley, the man holding the gun, was acquitted of all charges relating to Boushie's death by an all-white jury.
The Cree term nîpawistamâsowin refers to a small group that stands up for the broader community, and in bringing his story to the screen Hubbard accords a central place to Boushie's family. Propelled into international media glare, they become advocates for justice, pursuing their case all the way to the UN Permanent Forum on Indigenous Issues. Pictured above: Boushie's mother and sister, Debbie Baptiste and Jade Tootoosis.
As a Cree woman, adopted and raised by a white farmer family and now raising a child of her own, Hubbard tells their story with clarity of purpose and sensitivity. "I'm dealing with a very personal challenge here," she says. "How do I raise my son in our own homelands, amongst people who insist that a farmer's property is worth more than his life?"
Hubbard is among the contemporary artists who are challenging Canadians to question what we think we know about our country and to confront the truths of colonialism. Birth of a Family, her film on the Sixties Scoop, made in collaboration with journalist Betty Ann Adam, has been hailed as a remarkable exercise in reparative cinema, premiering at Hot Docs in 2017 and winning the Special Jury Prize at imagineNative. Two Worlds Colliding, her exposé of the infamous 'starlight tours' whereby Saskatoon police officers were abandoning Indigenous men in deadly winter conditions on the city outskirts, won a Gemini and Golden Sheaf Award in 2005.
nîpawistamâsowin: We Will Stand Up was produced by Tasha Hubbard and George Hupka for Downstream Documentary Productions, and Jon Montes and Bonnie Thompson for the NFB. Executive producers are David Christensen (NFB), Janice Dawe and Kathy Avrich-Johnson (Bizable Media).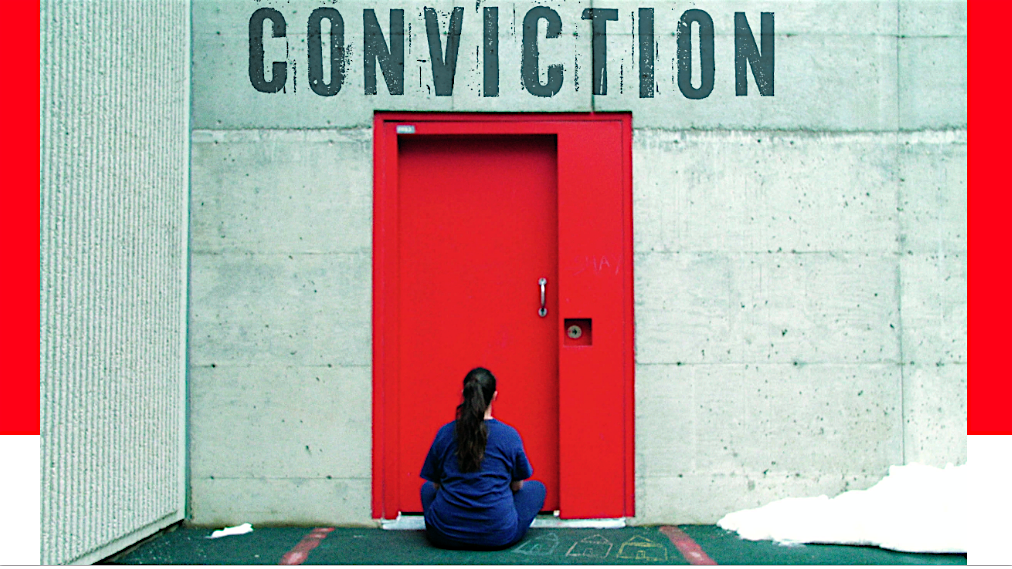 Why are women the fastest growing demographic in Canadian jails? What would they have needed to avoid incarceration? And what resources could help them establish stable post-prison lives?
With Conviction, getting its world premiere at the Canadian Spectrum program, the directorial team of Nance  Ackerman, Ariella Pahlke and Teresa MacInnes engages head-on with these questions, working in close collaboration with a group of women at the Central Nova Scotia Correctional Facility.
Many have experienced childhood trauma, and most suffer from some form of addiction or mental illness, but Conviction steers clear of prison film clichés, taking aim instead at a society that criminalizes and imprisons its most vulnerable citizens.
Working with a range of creative art therapies — Haiku poetry, painting, film, music — the women envision life after jail, imagining communities that would support them instead of putting them behind bars. "Release me from my shackles and let me prove my worth," says one prisoner, reading from her own creative writing.
Conviction was produced by Teresa MacInnes for Sea to Sea Productions and produced and executive produced by Annette Clarke for the NFB.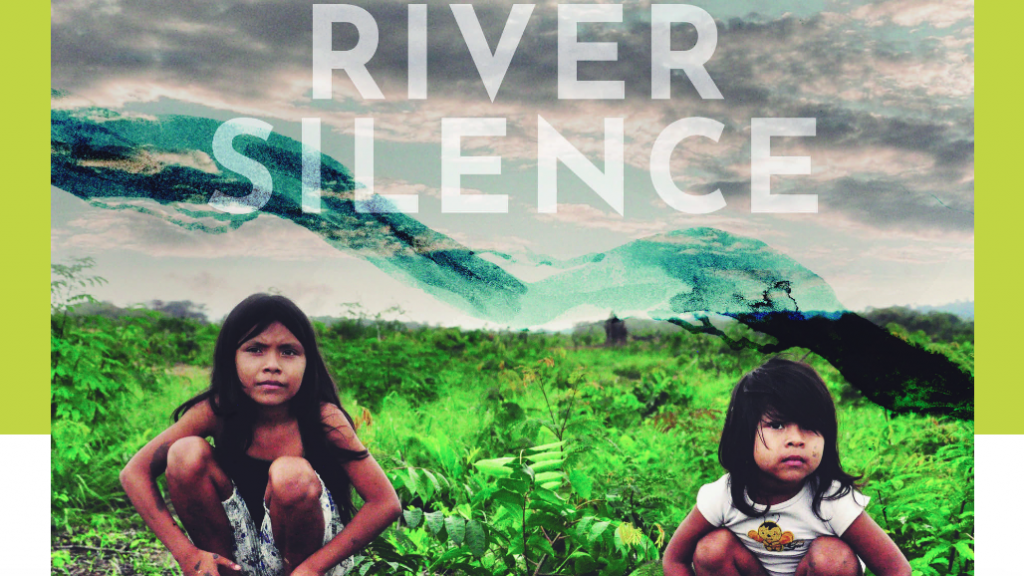 The people who live along Brazil's Xingu River, one of the world's most diverse ecosystems, are facing nothing short of man-made Armageddon. The massive Belo Monte Dam is nearing completion, causing untold ecological devastation and displacing more than 40,000 local residents, many into the violent shantytowns of Altamira, Brazil's fastest growing city.
With River Silence, which gets its world premiere in the Canadian Spectrum program, Rogerio Soares travels into this mythic and brutalized world to encounter some of its most vulnerable and resilient citizens. Blending informed analysis with Baroque aesthetics, he crafts a visually arresting river movie, offering a rare look into the lives of people caught in the ruinous path of "disaster development."
"The Amazon is a kind of spiritual home to me," says Rogerio Soares. "It's a place that never stops feeding my dreams and imagination, a place that shapes my understanding of the world."
River Silence is produced by Bob Moore (EyeSteelFilm) and Annette Clarke (NFB), with executive producers Mila Aung-Thwin and Daniel Cross (EyeSteelFilm), Jane Jankovic (TVO) and Annette Clarke (NFB).
Because We Are Girls
Vancouver-based filmmaker Baljit Sangra amplifies and enriches the #MeToo conversation with Because We Are Girls, a stirring portrait of sibling solidarity and resilience.
Having kept silent for decades about their common experience of childhood sexual abuse, three sisters from a conservative South Asian family, suspecting that their former abuser is still active, resolve to seek justice in the courts — and challenge patriarchy at home.
Sangra, herself the daughter of Punjabi immigrants, brings nuance and empathy to the project, juxtaposing scenes of searing confrontation, as the family comes to grips with the taboo and trauma of sexual abuse, with moments that celebrate her subjects' tenacious life-affirming bond.
"This is a universal story, one of survival and overcoming adversity," says Sangra. "It touches on questions of patriarchy, gender inequality and shame — but it also celebrates these women, their power and creativity, and their sense of justice."
Produced by Selwyn Jacob and executive produced by Shirley Vercruysse, Because We Are Girls gets its world premiere in Persister, a new Hot Docs program showcasing the voices of women.
Bad behaviour is as old as human history, something we all come across at some point — whether at work, at home, on social media or in public life. But the phenomenon seems to be amplified in an age of venomous social media and resurgent authoritarian politics. Are assholes taking over?
With rampant narcissism threatening to trash civilization as we know it, the time has come for Assholes: A Theory, an oh-so-timely new doc from director John Walker based on the best-selling book by philosopher Aaron James.
Weighing in with insightful and pungent commentary are actor John Cleese, who refers to the hedge-fund trade as an "arsehole factory": former RCMP officer Sherry Lee Benson-Podolchuk, who exposed misogynistic assholery within the RCMP with her book Women Not Wanted; and Italian LGBTQ activist Vladimir Luxuria, who has famously locked horns with Silvio Berlusconi, the p***y-grabbing prototype of the 21st-century demagogue.
Assholes: A Theory, which met with acclaim at Copenhagen's CPH:DOX, gets its world premiere in Hot Docs' Special Presentations program. It was co-produced by John Walker Productions (Ann Bernier and John Walker, producers) and the NFB's Quebec/Atlantic Studio (Annette Clarke, producer).
DocX special event: Supreme Law
While Americans frequently get riled up over their own constitution, Canadians tend to be pretty ho-hum about theirs. Supreme Law is here to change that.
Presented as a special event in the DocX program, the innovative interactive documentary brings together YouTube stars, constitutional scholars and historic video clips, and features Deep Dives into the events surrounding one of the most important political events in recent Canadian history, the repatriation of the constitution. The package is wrapped in a retro visual aesthetic and comes with a soundtrack of rockin' 80s tunes.
Created by Kat Cizek, who's known for award-winning digital documentaries like Filmmaker-in-Residence and Highrise, Supreme Law was produced by the NFB's North West Studio (Bonnie Thompson and David Christensen, producers) in partnership with the University of Alberta's Centre for Constitutional Studies.
REDUX Salutes NFB Women Filmmakers
On the heels of the NFB's announcement that it has achieved its industry-leading gender-parity goals, the 2019 REDUX program at Hot Docs is honouring the work of the celebrated Studio D, which broke new ground for women filmmakers when it was established in 1974.
Featured are no fewer than three Oscar-winning Studio D titles — Beverly Shaffer's I'll Find a Way (1977); Terre Nash's If You Love This Planet (1982); and Cynthia Scott's Flamenco at 5:15 (1983). Also on the program is Older Stronger Wiser (1989), Claire Prieto's multi-textured look at Canada's Black history; Long Time Comin' (1993), Dionne Brand's thoughtful encounter with African-Canadian artists Faith Nolan and Grace Channer; Doctor, Lawyer, Indian Chief (1986) by the Tlingit filmmaker Carol Geddes; and Some American Feminists (1977), an early film on second-wave feminism from Luce Guilbeault, Nicole Brossard and Margaret Wescott.
Revisiting Five Feminist Minutes
Among Studio D's most important contributions to women's cinema was Five Feminist Minutes, a wildly diverse program of shorts that circulated widely when released back in 1990, opening doors for young women filmmakers across Canada. The REDUX Program revisits the project with the imaginative Five Feminist Minutes 2019. Four shorts by contemporary women directors, conceived in the spirit of the original series, will be screening alongside the four original FFM titles that served as inspiration.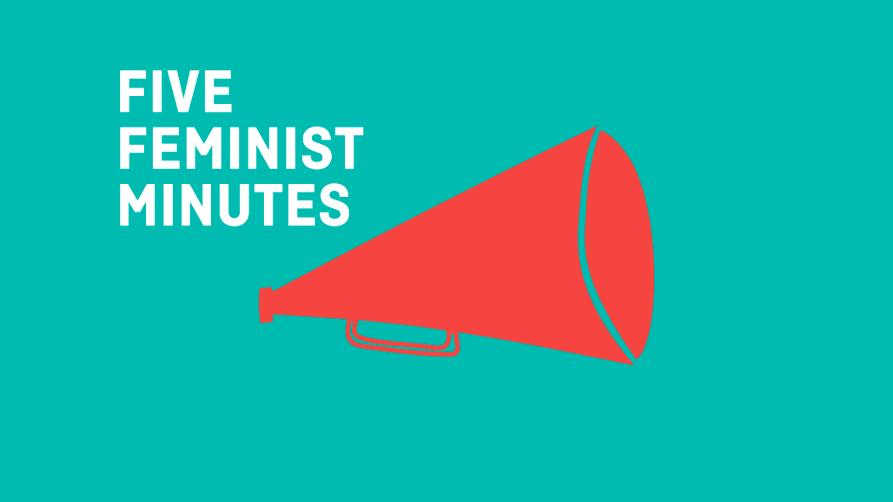 With Lake, the Alberta-based Cree director Alexandra Lazarowich crafts a contemporary portrait of Métis women net-fishing in Northern Alberta, drawing inspiration from Catherine Martin's portrait of Malecite artist Shirley Bear, Minqon Minqon: Wosqotomn Elsonwagon (Shirley Bear: Reclaiming the Balance of Power). Vancouver's Ann Marie Fleming, one of the original FFM filmmakers, returns with Question Period, featuring a group of recently settled Syrian refugee women, citing her own remarkable 1990 film New Shoes: An Interview in Exactly Five Minutes. With Radical, Deanne Foley profiles Mary Walsh, the Great Warrior Queen of Canadian comedy, inspired by the work of fellow Newfoundlander Mary Lewis whose 1990 short Come into My Parlour evoked the indomitable spinster aunt who taught her to drive. And with Camera Test, Toronto director Joyce Wong muses on what gets lost when female voices are stymied during the creative process, citing The Untilled Story, a playful feminist riff on vintage NFB instructional films by Quinn and Frances Leeming. Read more about the reboot.
Focus on Julia Ivanova
This year's Focus On program is showcasing the work of Julia Ivanova, the Russian-born director behind acclaimed docs like From Russia, for Love (2000), Fatherhood Dreams (2007), and Family Portrait in Black and White, which won the award for Best Canadian Feature at Hot Docs in 2011. Making its Ontario premiere as part of the tribute is the NFB produced Limit is the Sky, which won the Colin Low Best Canadian Documentary Award at DOXA 2017.
Remembering Pepita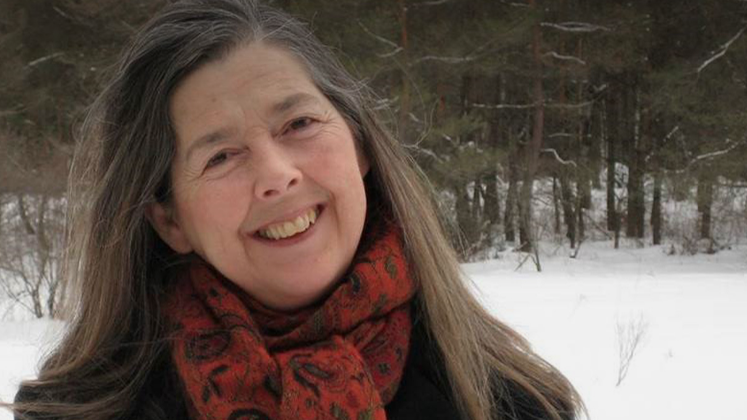 Pepita Ferrari, a leading member of Canada's documentary community, died in December 2018, and Hot Docs is honouring her memory with a screening of one of her most accomplished and ambitious films: the NFB-produced Capturing Reality, a feature-length exploration of the art of documentary. Interview subjects include cinéma-vérité pioneers Albert Maysles and Michel Brault, maverick filmmakers Errol Morris and Nick Broomfield, Pakistani feminist Sabiha Sumar, German iconoclast Werner Herzog, and Abenaki storyteller and filmmaker Alanis Obomsawin.
My Grierson, an illustrated talk with Bill Nemtin
As part of its tribute to the NFB's 80th birthday, Hot Docs 2019 has invited producer Bill Nemtin to present My Grierson, an illustrated lecture in which Nemtin reflects on the momentous legacy of his mentor John Grierson, the fiery Scot who founded the NFB and Canada's documentary tradition in 1939. Free and open to the public, My Grierson takes place Wednesday, May 1, from 1:45 to 2:45 p.m. in TIFF Bell Lightbox 4, and is presented in partnership with the NFB with support from the Ontario Cultural Attractions Fund.
For screening times and additional information: https://www.hotdocs.ca/