Glimpses/Impressions opens at Expo 2010 Shanghai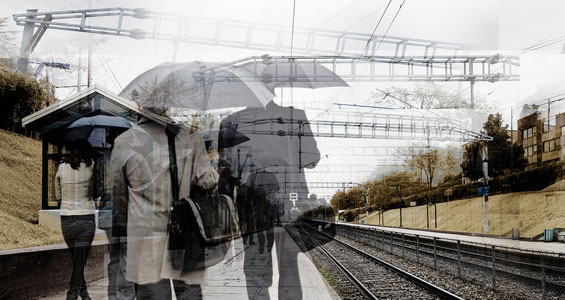 It's a go! The 2010 World Fair was launched this weekend in Shanghai, China, under the theme "Better City – Better Life".
Canada's exhibition, titled "The Living City: Inclusive, Sustainable, Creative" will be hosted in the Canada Pavilion until October 31, 2010.
This year again, Canada's contribution will involve a new production by the National Film Board of Canada. On the ground, the NFB will present Glimpses/Impressions, a film that depicts 24 hours in the life of an imagined urban center made up of all Canadian cities. Directed by Jean-François Pouliot, Glimpses is comprised of over 3,000 animated photos projected onto a large screen with a 150-degree curve. You can watch the film here.
On NFB.ca, you'll also find the 2010 World Expo in Shanghai playlist. Bringing together nostalgia-inducing gems and contemporary productions, the playlist is a telling, if bite-sized, history of the NFB's rich involvement with World Fairs.
In the coming months, we'll also be publishing a series of blog posts by Marc St-Pierre, our French collection analyst. These posts will focus on the films included in the Shanghai playlist, highlighting both their historical relevance and relationship to the themes selected for each of the expos. Stay tuned.