Hothouse 6: A sneak peek into the Inner Wild Wilderness
The following is a guest post from Fred Casia.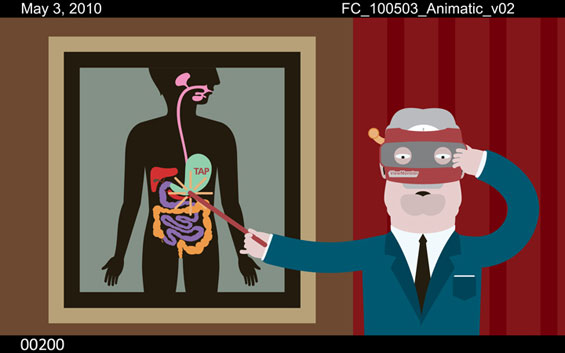 My name is Fred Casia. I was born and raised in Montreal and work as a graphic designer, illustrator, artist and animator, and I have been hard at work on my film for Hothouse 6. Megan –a fellow Hothouse 6er– explained in a previous post a bit about the Hothouse program.
So… What is my concept? My film is a fictional nature documentary which journeys into the human body. When I was young, I used to watch a nature show called "Mutual of Omaha's Wild Kingdom", which I have used as inspiration for many aspects this film.
Another inspiration was the "View-Master" 3D viewing apparatus, which was invented in 1939, and allowed us to view stereo images on these wonderful little picture disks. In my film, there is an apparatus I like to call the "ViewMonster", which is viewing device that remarkably looks a lot like a "View-Master", but it isn't! It's an apparatus that leads us into the Inner Wild Wilderness…
Stay tuned for more.