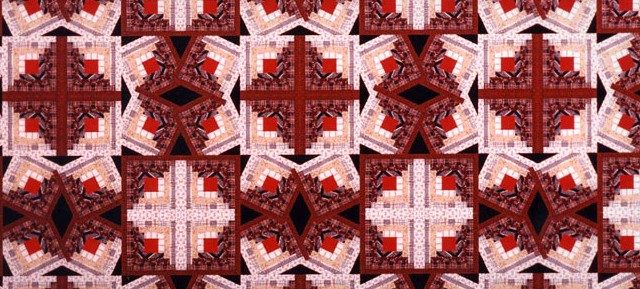 I've said it before, but one of my favourite things about my job is seeing what people do with our films once we put them online. Last week, the web team was surprised (I was personally very surprised), to see that within a week of being published on NFB.ca, a short animation about quilts, and quilt motifs, had got well over 13 000 views. Thirteen thousand views!
Titled Quilt, this short uses computer and experimental techniques to illustrate traditional quilting motifs choreographed to music, and admittedly, it's pretty exciting to watch, whether quilting is your true passion or not. And yes, we mentioned it in passing in our weekly newsletter (to which you really should subscribe, by the way), but really guys? People watched this film about quilts more than any other film we have online that week. That means more than The Log Driver's Waltz, The Cat Came Back, etc, etc.
Well it turns out the film was embedded on many specialty sites (a practice we highly approve of and encourage, by the way), ranging from HGTV, to The Quilt Board ("The Quilter's Message Board"), to APQS, American Professional Quilting Systems, to many more message boards/forums we can't link to because we unfortunately aren't members. All that to say, I guess, that the internet is a wonderful beast. And keep up the embedding, quilters, we like it – a lot.
Quilt, Gayle Thomas, provided by the National Film Board of Canada