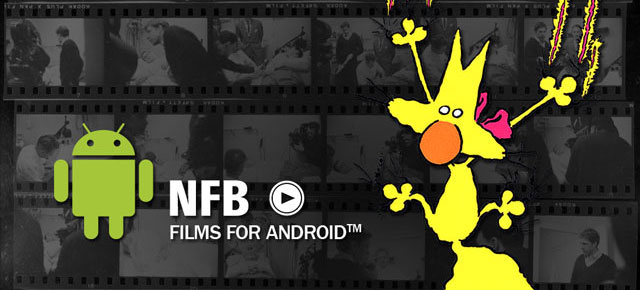 NFB Films for Android now available!
Yes, the day has come – our NFB Films for the Android is now available! After the tremendous success of our iPhone app (named one of the best apps of 2009 by The Apple Blog!), we are now releasing the first Canadian film app for the Android platform.
With this app, you can:
WATCH – We have over 2000 NFB films available for free streaming on your mobile device.
SEARCH – You can search the NFB collection right from your phone.
CHANNELS – Browse films by channel/subject.
SHARE – Whether by email, Twitter or Facebook, you can share your discoveries with friends.
If you're using an Android device, download the app from the Android Market here or visit our free download page. Once you've had a chance to play around with it, please give us feedback.
You can:
We thank you all for your interest and continued support in making our films more accessible. We've been working on this app for a while, and it's all in response to the overwhelming demand we had to build something for this platform. We look forward to hearing what you think about it!
(For those of you with an iPhone, you can download the app here)