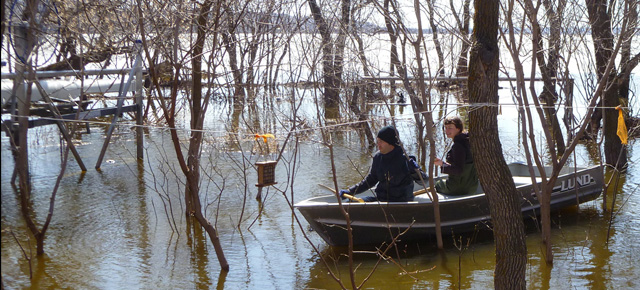 Hothouse 7: Swimming Towards Picture Lock
The following is a guest post by Aimée van Drimmelen as part of the Hothouse Program.
***
I thought I'd give a quick update on the flood situation while a chunk of my animatic renders. Let's just say things got worse. Let's just say we had to abandon ship once we lost use of our toilets and power. Let's just say floods suck. Now safe and sound back in town, I'll be working from here until the water recedes enough to return and survey the damage done. Fingers crossed it isn't too bad. On a more positive note, paddling a boat through the trees is really fun, as are chest waders. And manual labor in the sun feels nice, even when it's futile.
With one week of work written off and picture lock looming, it's time to git'er done.