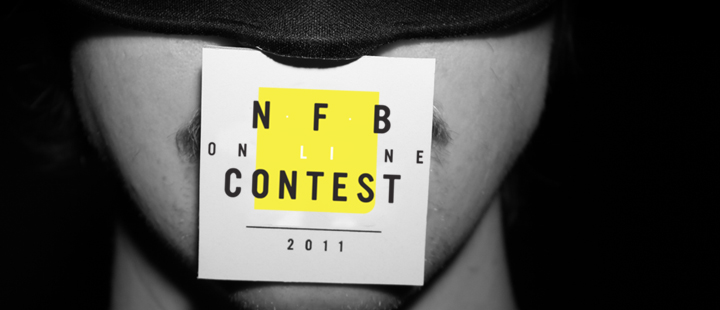 Be a member of the jury for the NFB Short Film Online Contest – Cannes 2011
The Online Short Film Contest is a short film competition organized by the NFB in association with the Cannes Film Festival and YouTube. It features 10 short films previously selected from over a thousand entries in the Short Film Corner, Cannes' venue for filmmakers from 80 countries around the world.
The winner – determined by the number of "likes" tallied on YouTube – will be revealed at Cannes on May 19. The director of the winning film receives a digital camera/HD video recorder and laptop computer. Voting is open from May 5-18 and anyone can be part of the jury. To participate, visit our Youtube channel, watch the 10 films and vote for your favourite by clicking on the like button (the green thumb underneath the player on the left.)
Last year's finalists garnered more than 2 million views in 2 weeks on the NFB's French and English YouTube channels, with over 20,000 votes submitted.
For 2011, renowned Quebec programmer and Prends ça court! founder Danny Lennon has assembled an outstanding lineup.
The finalists are I Am Lonely by Phil Haine (United Kingdom), Klàs by Ragnar Snorrason (Iceland), Chocke by Michelle Latimer (Canada), Mokhtar by Halima Ouardiri (Canada), La Violence de Clochette by Yannick Bandali-Renard (Belgium), Suiker by Jeroen Annokkée (Netherlands), Vad Du Där Då? by Victor Lindgren (Sweden), Blackchapel by Pierre Fernandez (France), Art Depot by Sebastian Piras (United States) and Bjørneliv by Daniel Ferraz (Denmark).
For more information visit nfb.ca/cannes
To watch the films and vote, check out the NFB's Youtube channel