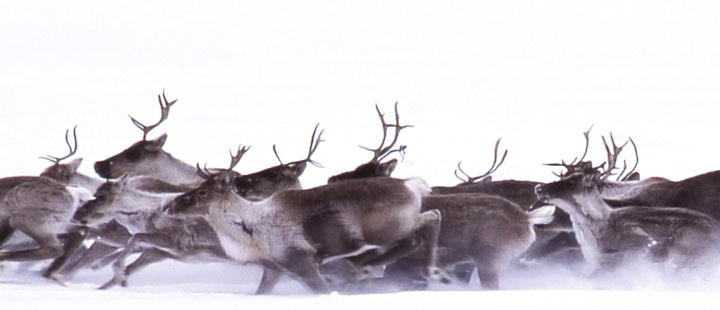 NFB films to screen at Dreamspeakers Film Festival in Edmonton
Dreamspeakers is a film festival based in Edmonton, Alberta, showcasing films made by Aboriginal filmmakers from around the globe. This year's edition runs June 1-4. The NFB will be presenting 4 films (both animation and live action) as well as a compilation of animated shorts by filmmakers from Nunavut (Nunavut Animation Lab).
The films include Waseteg, a really nifty short by Mi'gmaq artist Phyllis Grant (whom I interviewed back in September, when the film premiered at the Atlantic Film Festival) and Qimmit: A Tale of Two Truths, a film about the mass disappearance of sled dogs in Canada's Arctic between 1950 and 1970.
Moseying around the Dreamspeakers website earlier, I found this (awesome) blurb in the About section:
"When the first Dene filmmaker returned home to Canada's Northwest Territories, his people had no words for his new art. They called it "Dreamtalking". When you make films a Dene elder said, you are speaking your dreams. Edmonton, Alberta becomes the site of an international gathering of our own Dreamtalkers: filmmakers, performers and artists. Indigenous people from around the globe gather to share their common bond, a linkage with of a natural world whose harmonies and rhythms are being forgotten by those that came later."
Filmmaking as "dreamtalking". Now that is food for thought.
See clips from some of the films below.
Qimmit: A Tale of Two Truths – Thursday June 2 at 9:00 pm – Metro Cinema