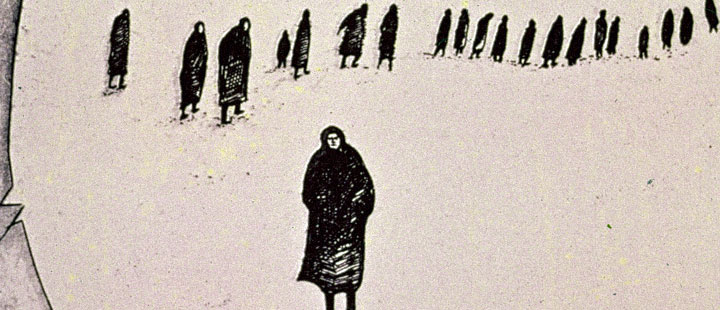 David Blackwood retrospective at the Art Gallery of Ontario
Last week, my colleague Julie had lunch with Matt Forsythe, a guy who used to be part of our web team before flying the coop to be an awesome illustrator full time.
Matt, who is someone known for knowing about cool things, told Julie that during a recent visit to Toronto, he visited the Art Gallery of Ontario where they have mounted the first major museum retrospective of David Blackwood's work.
David Blackwood, for those not so up-to-speed on fantastic Canadian art, is a contemporary etcher known for his dramatic depictions of scenes from his native province, Newfoundland.
Titled Black Ice: David Blackwood – Prints of Newfoundland, the exhibit lasts till June 11, 2011 and includes a screening of our film Blackwood.
It must be very good because Matt said all the cartoonists and illustrators he knows have gone to see it. Barring a visit to the AGO in the next 2 weeks, you can still be part of the fun by watching the film online. Here it is, for your eyes only.
Blackwood, Tony Ianzelo & Andy Thomson, provided by the National Film Board of Canada