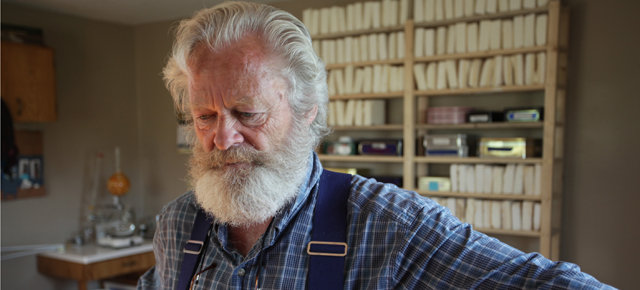 Wiebo's War hits Canadian theatres this October
*Edited Nov. 23, 2011: Additional theatrical dates have been set for this film. See Wiebo's War in Montreal starting Dec. 1  at the Montreal CinéRobothèque and in Edmonton at Metro Cinema starting Dec. 2.
"If you're looking for a documentary that puts the power of journalism on display, this is it." – Matt Kieltyka, Metro Vancouver
Fall 2011 is starting to look like hard-hitting documentary season here at the NFB. After Pink Ribbons Inc., a doc about the "industry of breast cancer", here comes Wiebo's War, a feature documentary depicting a man's struggle to protect his land and his family in the face of powerful industry interests.
After screening at major Canadian film festivals earlier this season (it made noteworthy appearances at Hotdocs, VIFF, Calgary, and the Atlantic Film Festival), the film will be opening in select movie theatres across the country later this month. Here are the scheduled projection dates:
Ottawa, The Mayfair Theatre – Starting Oct. 14
Winnipeg, Cinematheque – Starting Oct. 19
Vancouver, Vancity – Starting Oct. 21
Calgary, The Plaza – Starting Oct. 21
Edmonton, Metro Cinema – Starting Oct. 21
Toronto, The Royal – Starting Oct. 21
Wiebo's War tells the story of a man at war with the oil and gas industry. Wiebo Ludwig is the prime suspect in a series of pipeline bombings near his family's farm, near Hythe, Alberta. The bombings echo a campaign of sabotage he waged against the gas industry 10 years ago: barricading roads, blowing up wells, and culminating in the unsolved death of a 16-year-old girl. The Ludwig family lives according to strict religious values. They are self-sufficient in food and energy, but isolated, with 7 unmarried adult children, and 38 grandchildren, many entering their teenage years.
Here is the official trailer, below: