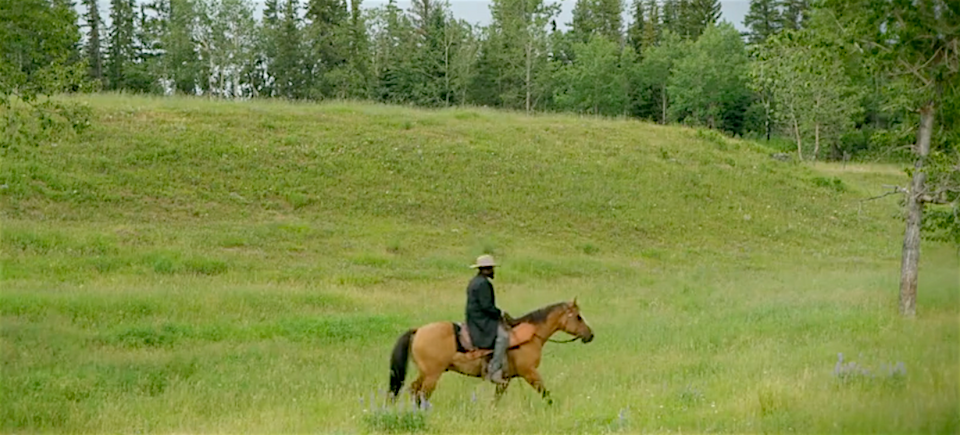 Film Forward: Five to Watch in '18
Inventive auteur animation, a compelling feature debut from Laura Marie Wayne, and a timely documentary essay on that great unfinished project we call democracy are among productions currently in the works at Canada's public producer. Here are five titles to watch in the coming twelve months.
Love, Scott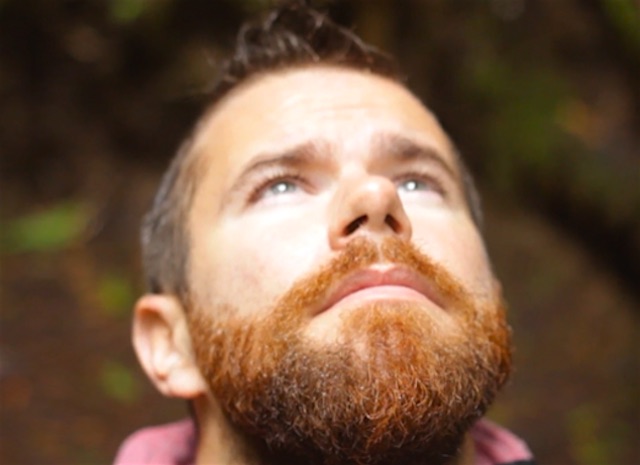 Nova Scotian musician Scott Jones was on his way home from a night with friends when an act of homophobic violence changed his life forever, leaving him paralysed from the waist down. With Love, Scott, his close friend Laura Marie Wayne, an alumna of EICTV, Cuba's famed International School of Film and Television, tells his story in a nuanced and finely crafted feature doc.
Juxtaposing poignant testimony from Scott and his family with impressionistic verité footage, Wayne fashions a beautifully textured portrait of resilience, accompanying Scott over three years as he embarks on a fragile journey of healing.
The film features concert footage of Jones himself directing VOX, a community choir he founded as part of the Don't Be Afraid Campaign, along with a spacious original score by experimental Icelandic ensemble Sigur Rós, active players in the global struggle for LGBTQ rights.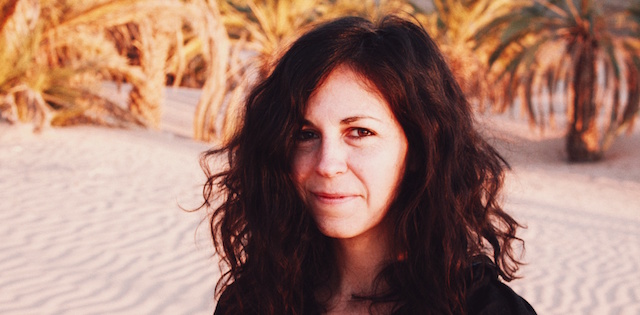 "I've become deeply connected to and part of the LGBTQ community," says Wayne, pictured above. "I identify as an ally, and I'm using documentary film as a medium to present an insider story of queer experience to a mainstream audience."
Producer Annette Clarke has championed the project from the onset. "I was immediately drawn to Laura's sensibility," she says, "the way she holds up a mirror to Scott and his soul, and to the whole complex human condition. Together they've done something remarkable. They've given us a beautiful film that questions the progress we've made in protecting the LGBTQ community."
Wayne shot the film herself and shares the editing credit with Marcos Caraballo – also a graduate of EICTV. Love, Scott is produced and executive produced by Annette Clarke at the Quebec-Atlantic Studio.
What is Democracy?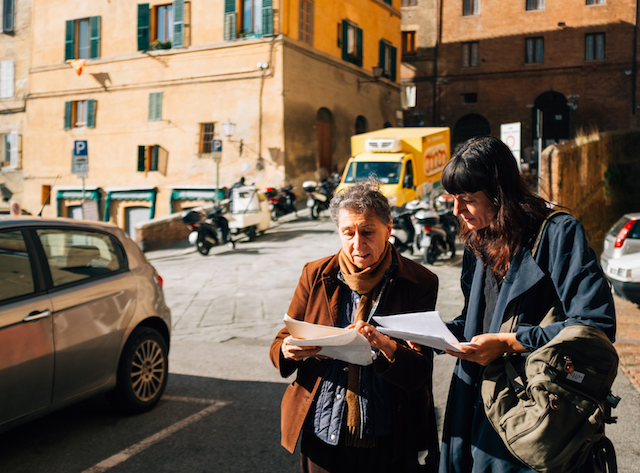 Framed as an open-ended question, Astra Taylor's latest project takes on the oft-cited but little analysed concept known as democracy. The idea first occurred to her back in 2012 as she was coming off her time with Occupy Wall Street — but the planet-wide rise of demagogic nationalism has thrown the project into sharp new relief.
"I was totally onside with Occupy and its critique of income inequality. There was a sense that liberal democracy — with its checks-and-balances, its focus on individual rights and free markets, all that — was letting us down, and direct democracy didn't seem to offer a realistic way forward either. I felt a need to return to fundamentals, to go back to Plato's Republic. And recent history shows just how fragile democracy is. Plato actually wrote about the rise of a demagogue — and here we are. There's a sense of crisis about democracy now, and what the hell it actually means."
In a big-hearted and wonderfully free-wheeling conversation that moves from Athens to Atlanta, scholars like Cornel West, Silvia Federici and Wendy Brown share screen time with the demos itself — health workers and school kids, refugees and activists, regular people wrestling with the practical and philosophical challenges posed by the democratic idea. Pictured above: Silvia Federici with Astra Taylor in the former city state of Siena.
The project reunites Taylor with Lea Marin, the NFB producer on the acclaimed NFB/Sphinx co-production Examined Life (2008), a philosophical road movie hailed by Variety as "a playful riposte to the notion that movies are for turning one's mind off."
"Astra likes to think big," says Marin. "She's not afraid of making intellectual films. But this is a very accessible project. It invites people from all walks of life to join a conversation on how we can rebuild democracy, how we can work together to bring about global change…Astra is less interested in pronouncing than in asking the right questions, and those questions matter now more than ever."
Taylor is the author of The People's Platform: Taking Back Power and Culture in the Digital Age (2014); the editor of Examined Life: Excursions with Contemporary Thinkers (2009); and co-editor of Occupy!: Scenes From Occupied America (2012). Her film credits include Zizek! (2005), a feature-length profile of contemporary philosopher Slavoj Žižek. Below: producer Lea Marin with Cornel West and Taylor.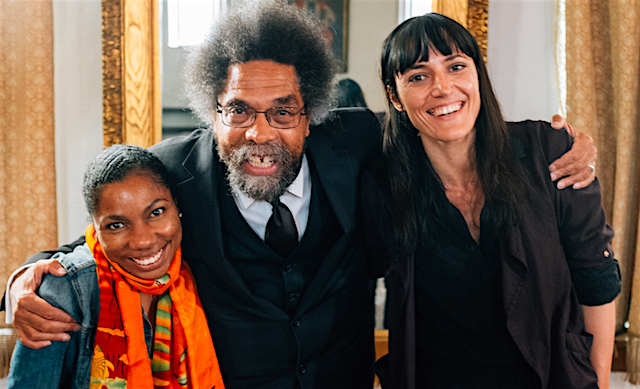 The chief DOP on Democracy is Maya Bankovic whose credits include The Prison in Twelve Landscapes and My Prairie Home, which was also produced by Lea Marin at the NFB's Ontario Studio. What is Democracy? is directed by Astra Taylor, edited by Robert Kennedy, and produced by Lea Marin at the NFB's Ontario Studio. Executive producer is Anita Lee.
The Zoo: Remembrance of Things Past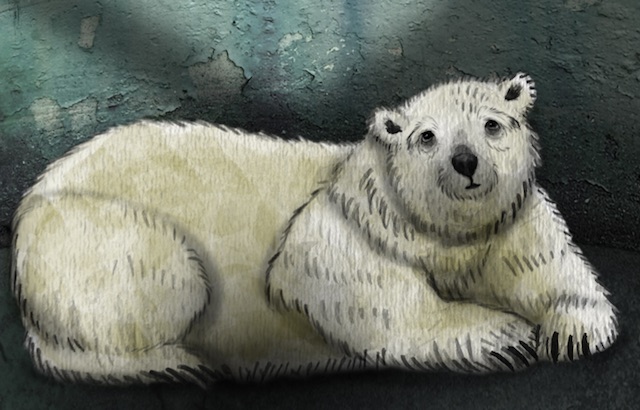 The fate of an aging polar bear, living out his final days in the decommissioned Stanley Park Zoo, is entwined with that of an elderly resident of Chinatown in The Zoo, bittersweet and sparsely elegant animation from acclaimed Vancouver director Julia Kwan.
"I loved visiting that zoo when I was a kid," says Kwan, pictured below. "I returned to the site years later, after it had closed, and all the animals had been relocated — except that bear. It was so sad, to see it pacing around its pen, old and alone, and the image has stayed with me. I want to draw parallels to how we treat our elderly, people seen as no longer useful, and to reflect on what's happening in Chinatown — where old ways are quickly disappearing."
Kwan's first feature drama Eve and the Fire Horse (2005) won a Special Jury Prize at Sundance as well as the Claude Jutra Award for best Canadian feature by a first-time director. She went on to direct a pair of shorts for the NFB: Surfacing, an homage to musician Sarah McLachlan produced in co-operation with the National Arts Centre and the Governor General's Performing Arts Awards Foundation; and the live action/animation hybrid Blossom, an impressionistic account of immigration produced for Vancouver's 2010 Cultural Olympiad. The Zoo, Kwan's first fully animated film, sees her collaborating with the team at Jester Coyote Animation, the Vancouver-based studio that worked with the BC & Yukon Studio on Window Horses and Shop Class.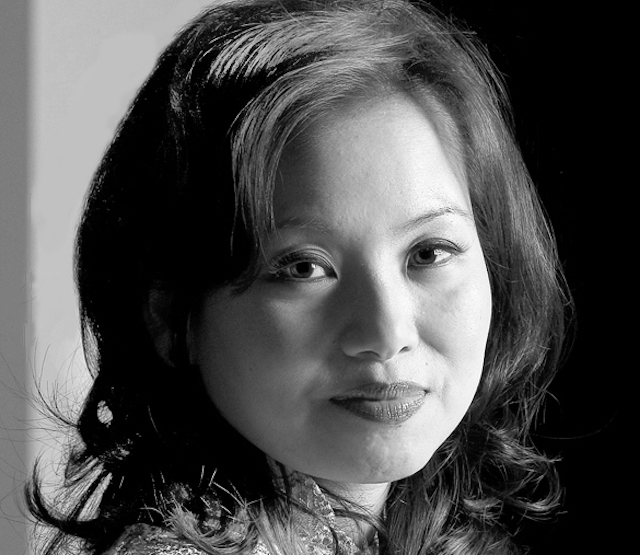 "Julia has crafted a wonderfully multi-layered script," says producer Shirley Vercruysse. "It's anchored in a very specific place yet it addresses universal themes relating to loss, change and abandonment. She's done such great work with drama and documentary, and we're delighted to be collaborating with her on her first animation."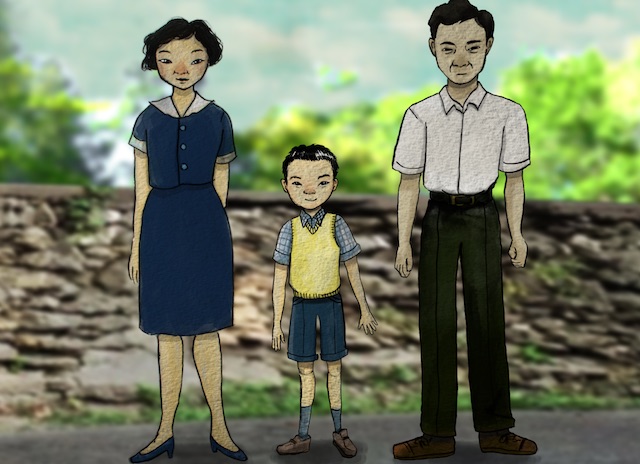 Kwan is the daughter of Chinese immigrants and The Zoo mines the same cultural terrain that informs much of her work. With Everything Will Be, an NFB-produced vérité doc that premiered at Hot Docs in 2014, she captures the texture of daily life in Vancouver's Chinatown, a distinct urban universe under attack from aggressive real estate development and gentrification. Here's the trailer:
Everything Will Be, Julia Kwan, provided by the National Film Board of Canada
The Zoo is co-produced by the NFB (Shirley Vercruysse, producer) and Fire Horse Productions (Ruth Vincent, producer). Executive producers are Shirley Vercruysse for the BC & Yukon Studio and Michael Fukushima for the English Program Animation Studio.
John Ware Reclaimed Honours Alberta's Black Pioneers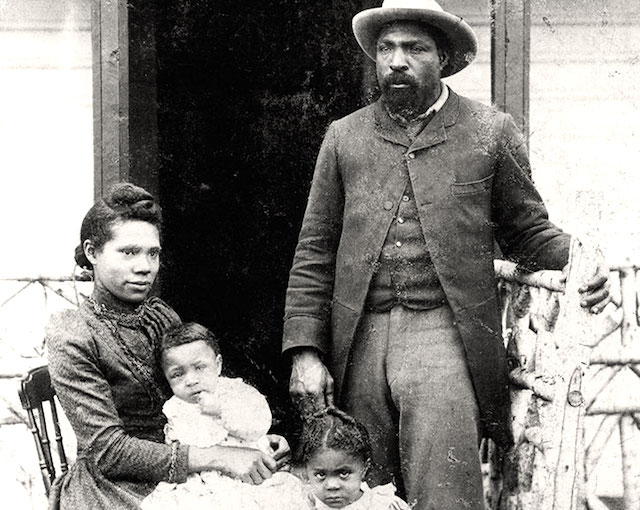 John Ware, born into slavery in the Antebellum American South, was already on his way to becoming a legend by the time he arrived in Canada in 1882. "The horse is not running on the prairie which John cannot ride," declared the MacLeod Gazette in 1885. But his remarkable achievements, along with the larger story of Alberta's African-American homesteaders, have been largely effaced from official histories of the Canadian west.
That's a situation that Cheryl Foggo has resolved to remedy with John Ware Reclaimed, a feature documentary that continues a project she began with John Ware Reimagined, a play that premiered in 2014. Pictured above: John Ware, his wife Mildred, with son Bob and daughter Nettie.
Foggo's own ancestors came to western Canada in 1910, fleeing racist policies in the newly formed state of Oklahoma, and as a kid growing up in Calgary, she was a fan of the Stampede, enamoured of all things Western.
"But there was no Black presence in the popular culture expressions of that Western narrative, and as I grew up I began to feel under-represented, unwelcome in a story that contained no reflection of my own people," she says. "Canadians generally know very little about the long rich history of people of African descent in this country,"
With John Ware Reclaimed, she aims to thrill as well as to educate. "That's the beauty of John Ware's story. It's so powerful and compelling. He was an amazing person who chose to make Canada his home, to work everyday to have a positive impact on the lives of people around him. Canadians have been deprived of this great piece of our history… So it's a double gift. I get to educate and entertain."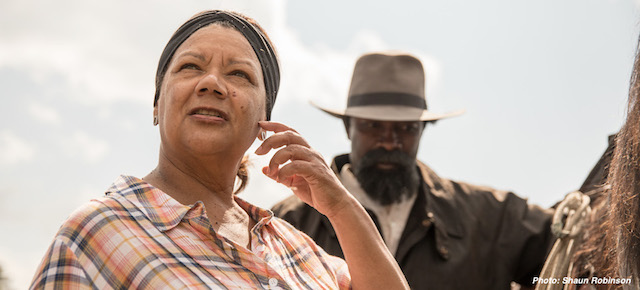 Filmed partly on land where Ware himself once operated a ranch, the film features Black rodeo champion Fred Whitfield as a stand-in for Ware, along with stylized narration by writer Lawrence Hill, musician Corb Lund and others cultural commentators. A stirring score includes music and song that would have been present in Ware's world. Pictured above: Cheryl Foggo and Fred Whitfield, photo by Shaun Robinson.
"Working with Cheryl is an absolute pleasure," says producer Bonnie Thomson. "What she is doing with this film is so thoughtful. She's celebrating this amazing figure, this charismatic Black cowboy. But she is also investigating his life and times in a completely new critical light, fearlessly examining what it means to be a Black person in Western Canada."
John Ware Reclaimed is being shot by Douglas Munro, edited by Margot McMaster, and written and directed by Cheryl Foggo, whose previous film credits include the NFB release The Journey of Lesra Martin. It's produced by Bonnie Thompson at the North West Studio. Executive producer is David Christensen.
Museum of Symmetry: Paloma Throws a VR Party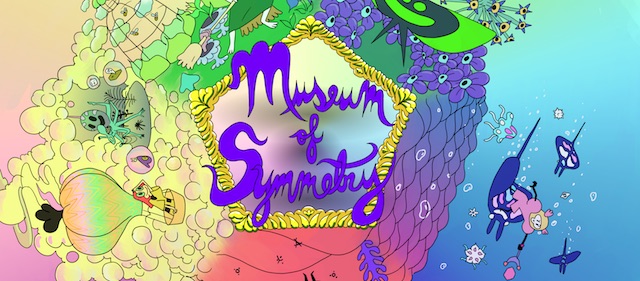 Paloma Dawkins first rode into the NFB Animation Studio as a successful Hothouse applicant, propelled by self-acquired tech savvy and a lively visual imagination. With Museum of Symmetry she's hitched her inimitable gifts to the rapidly evolving world of VR to fashion a kaleidoscopic interactive joyride.
"I love clubs and celebratory environments where people come together to dance and have fun," she said in this 2016 interview. "I want to bring that culture into my creation process." A proud 'hacker artist,' the largely self-taught Dawkins is part of a growing gang of young women who are carving out their own pleasure-positive space within the male-dominated worlds of video gaming and VR.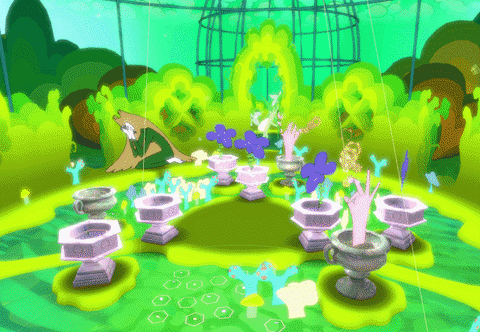 "There are no rules here. Just enjoy." Part invitation, part dare, an impish game mistress urges us to enter Paloma's universe, a delightfully disorienting pleasure dome inspired by her fascination with geometry and nature — and wired with infectious dance beats. Hold on tight for a full mind-and-body immersive VR journey.
"Paloma's a firecracker, exploding with crazy positive energy," says producer Maral Mohammadian. "Her work is all about empowerment. She loves taking risks, and she's not being afraid to be feminine in her own unique way."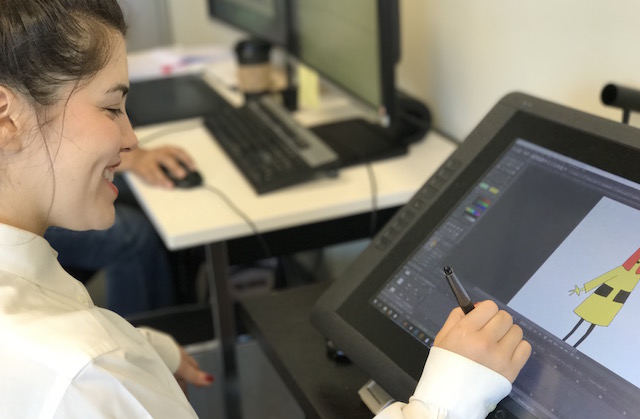 The project was created in collaboration with Casa Rara, the Montreal-based VR studio co-founded by Tali Goldstein and Ruben Farrus under the credo The Everyday Made Wonderful. Joining Paloma on the creative team were Charlène Boutin, resident designer at Casa Rara, and Alt Lit writer Ashley Obscura. The effervescent score is the work of Caila Thompson-Hannant (aka Mozart's Sister) whose latest recording is described by Pitchfork as "daring, aggressively bubbly, and sharp".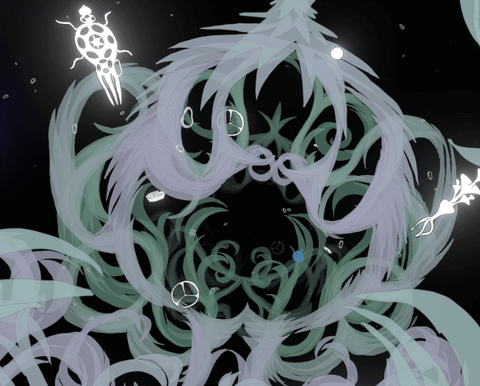 Museum of Symmetry, the first project from the NFB English Animation to be fully conceived and created as VR animation, is produced by Maral Mohammadian and executive produced by Michael Fukushima. Designed for HTC Vive headset, it will be hitting the festival circuit this year, and will also be exhibited at selected museums, and gaming & music events.
NFB Hothouse, a twelve-week paid apprenticeship in animation filmmaking, was established in 2004. Here is the film that Paloma created during Hothouse in 2013:
Scientifiq Piqniq, Paloma Dawkins, provided by the National Film Board of Canada
Check out her personal website for a sampling of her work in various graphic genres.