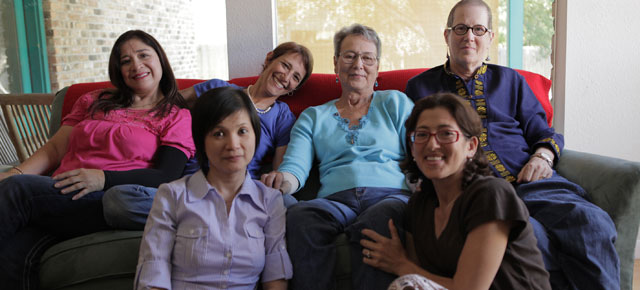 Sidebar banners now available for Pink Ribbons, Inc.
[The image above features members of the IV League, a stage 4 cancer support group based in Austin, Texas.]
On February 3, our new documentary Pink Ribbons, Inc. opens in theatres across Canada. The film deals with how breast cancer has become the poster child for cause-related marketing campaigns and the effect this has had on the disease, the search for the cure and, of course, those afflicted with the disease itself.
Over the past month we have held a few advance screenings of the film, and the reaction to date has been overwhelmingly supportive. In fact, we've gotten requests from some websites and bloggers for a banner they could use in their sidebars, and we were happy to oblige.
Below you will find our banner in 2 different sizes, 125 x 125 px, and 150 x 150 px. The code can be found directly below the images. Please feel free to grab one for your own website or blog. If you have any trouble with it, please leave us a comment in the comment section below.