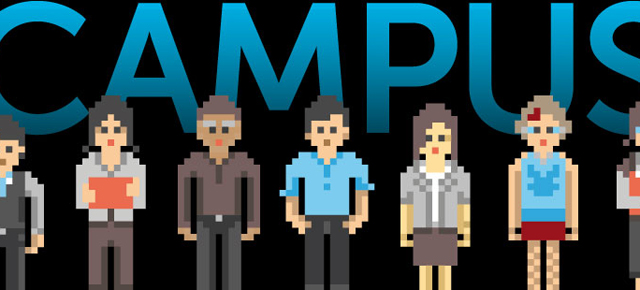 Introducing the NFB's CAMPUS – an innovative place to learn
The New Year is here and we are so excited to share some new resources with educators across Canada! To start the year off right, we're launching CAMPUS—our latest online content offer for educators. CAMPUS provides innovative ways to incorporate NFB films in the classroom. It features new titles (more than 500 films added, in addition to the existing 2,000!), new search functions (by subject and soon by age group) and new tools for preparing media for classroom use (chapters and playlists). The whole site has been designed specifically with educators in mind, affording easier access and resources to support over 2,500 Canadian films, in both English and French.
Using the new Teacher tab in the EXPLORE function, finding films for your classroom is now simpler and faster. We worked with educators across Canada to develop descriptions and discussion starters for most of the films, so you can tell at a glance whether or not a film may be a good fit for your class.
We have also tried to make it easier to use the film once you've found it. We know you like to stop and start DVDs in the classroom to highlight specific scenes or sequences, so we took out the middle man (the DVD player and the remote) and created a tool that allows you to prepare your clips in advance—directly on CAMPUS. The chaptering tool allows you to remove excerpts, label them and add your own comments and questions. And by adding your chapters to a playlist, you can keep track of all your media, as well as your own comments, classroom discussion questions and even study guides—all grouped together in one place.
We are continuing to work feverishly with educators across Canada to develop more educational materials (study guides and thematic learning templates), online learning modules, educational playlists and virtual classroom experiences to ensure CAMPUS is an outstanding tool for you.
You may already have a subscription to CAMPUS through your school, school board or ministry of education; CAMPUS is an upgrade to NFB.ca and available exclusively to educators, to check if you do, contact the librarian at your school. If you do not have a subscription to CAMPUS and you would like to purchase one, you can click here. If you think a subscription to CAMPUS would be an amazing tool for your whole school, board or ministry, you can get in touch with one of our Sales Managers.
We currently have a team (Jessie Curell and Claudia Sicondolfo) out on the road offering workshops to show you how to maximize CAMPUS in your classroom. We have been to several conferences and schools across Canada and we are continuing our tour, so if you want to learn about how CAMPUS can work for you, please get in touch. We have upcoming workshops in the following locations:
February 1–3: Charlottetown, PEI, and Moncton, New Brunswick
February 9–15: Edmonton and Calgary, Alberta
February 20–25: Winnipeg and Flin Flon, Manitoba
February 27–March 6: Whitehorse and Dawson City, Yukon
March 8–15: Regina and Saskatoon, Saskatchewan
If you would like to have more details about where we will be, please send an e-mail to c.sicondolfo@nfb.ca.
January–March: We'll be based in Ontario, so contact us and we'll see if we can deliver a workshop in between our trips.
Please remember: you require a license to view NFB films in a public setting. This license is covered by the fees associated with purchasing CAMPUS. Even if you do not wish to purchase a license to CAMPUS, you are still required to pay a licensing fee to view films on NFB.ca in a public setting. For more information, please contact one of our Sales Managers.
How is CAMPUS working for you? Let us know by sending us an e-mail or commenting on this post. We are constantly trying to improve our resources and tools for you (and we love to hear from you).