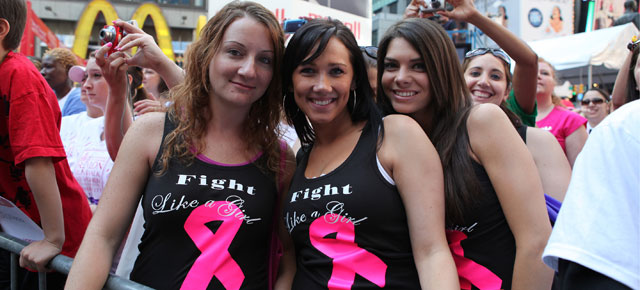 Pink Ribbons, Inc: Breast cancer and cause marketing
Next week our latest doc Pink Ribbons, Inc. opens in theatres across Canada. We've written about the film several times here, and we've been talking about it for months. It's a critical look at the industry that has grown up around breast cancer, and how the disease has become "the poster child" for cause marketing.
There's a lot of information packed into the film. In fact, several people have commented to me that it needs to be seen more than once. In an effort to give you all a head start, and to clearly outline some of the issues raised in the film, our brilliant designer Mivil has created some infographics with statements pulled from the film.
The first one, below, speaks to the issue of pinkwashing and cause marketing. Please feel free to grab it for your own blogs and websites – the more people who are made aware of, and understand, the issues, the better.
We also have some sidebar banners, which can be found here.
If you're in the US, you can find theatrical release dates through our US distributor, First Run Features.